Craft Vinyl also is known as adhesive vinyl is an amazing crafting medium that is best used with an electronic cutting machine such as a Cricut or Silhouette. This page includes all my tutorials for craft vinyl as well as all my craft vinyl projects to help you get inspired to do your own creating!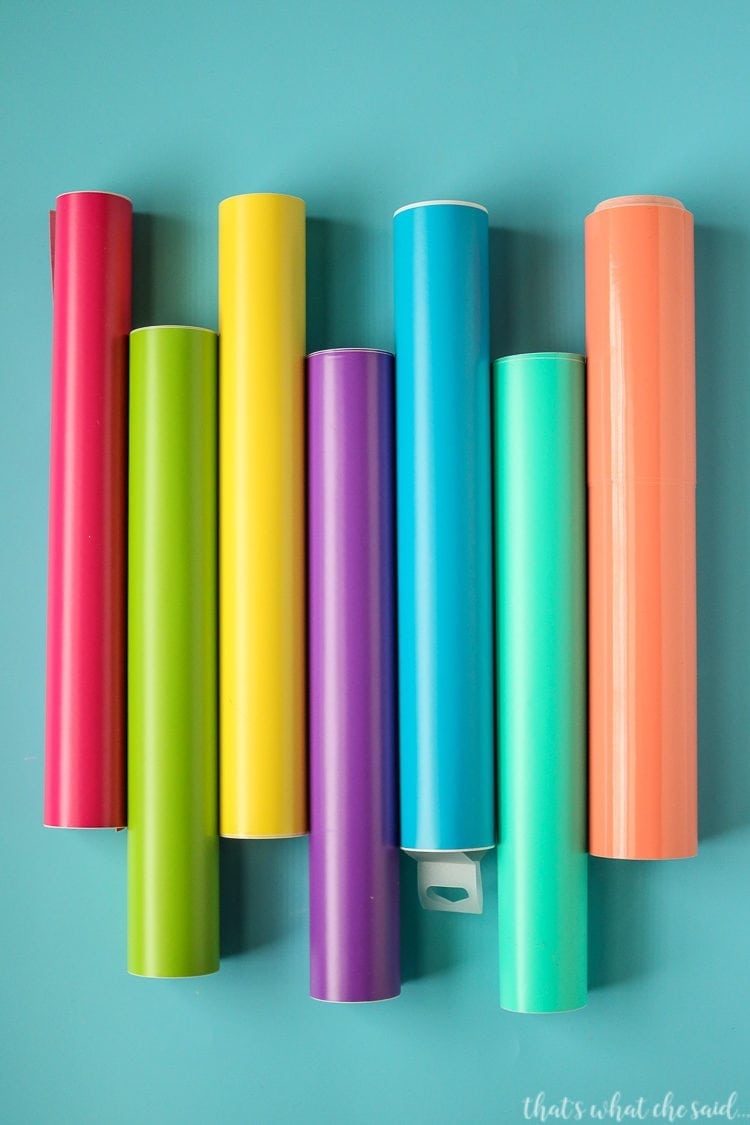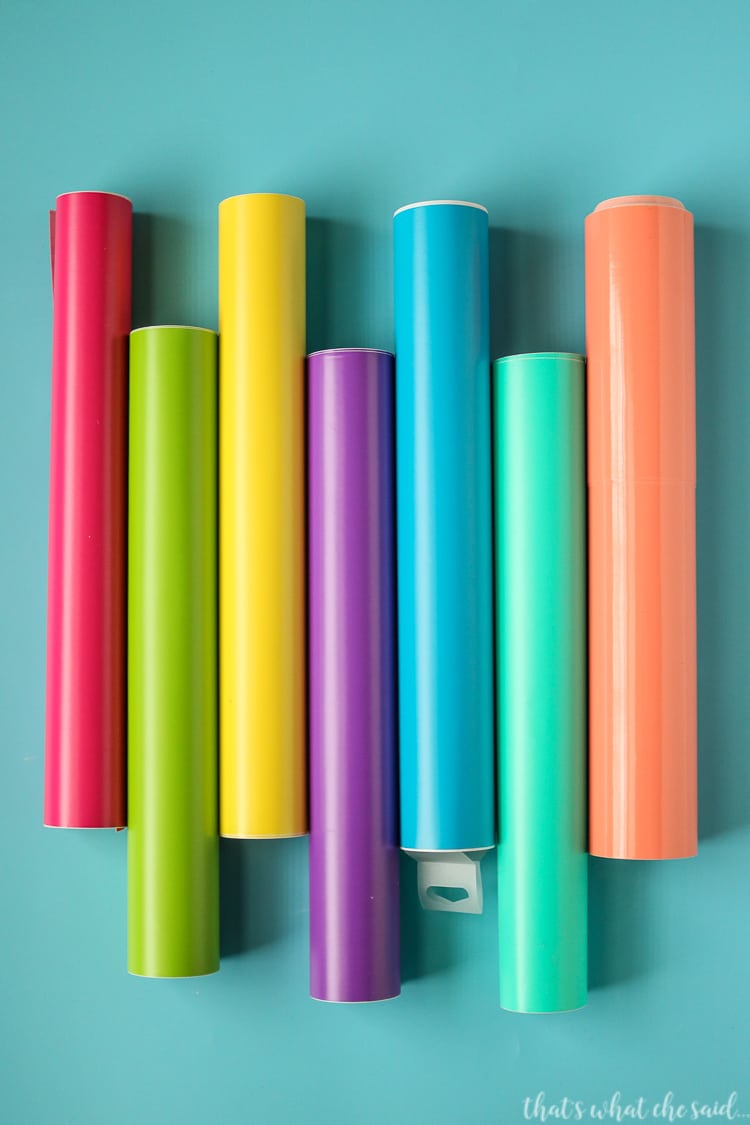 All About Craft Vinyl
Here is where to start! This post below covers what Vinyl is, what it looks like, how you can buy it (sheets vs rolls), where you can purchase it, and the tools you will need to use it! This post below is a great place to start to learn about adhesive vinyl.
This post may contain Amazon Associate and other affiliate links.
As an Amazon affiliate, I earn a small commission from these links at no additional cost to you.
Tools Needed for Adhesive Vinyl Projects
Best Places to Buy Adhesive Craft Vinyl and Transfer Tape
How to Cut Craft Vinyl
It's best to cut Vinyl using an electronic cutting machine such as a Cricut or Silhouette. You can also cut vinyl by hand! When I first started crafting I was dying to vinyl all the things but didn't have a cutting machine yet and that didn't stop me!
How to Cut Craft Vinyl on a Silhouette (being updated)
How to Apply Craft Vinyl
Your project is only as good as the application! Learn to apply adhesive craft vinyl correctly the first time! Details on how to prepare both your blank and your vinyl are in the tutorials below.
SVG's for Adhesive Vinyl Projects
SVG's are vector graphics that work great with cutting machines so you may cut amazing projects! Below find a post and page all about SVG's as well as my favorite places to purchase them or find free ones! SVG designs can be used with any cutting material, not strictly vinyl!
Adhesive Craft Vinyl Projects
[ess_grid alias="vinyl_projects"][/ess_grid]