Make an sweet etched glass picture frame for the special guy in your life in celebration of Father's Day!  Update the photo yearly so they have a constant reminder of how special they are!!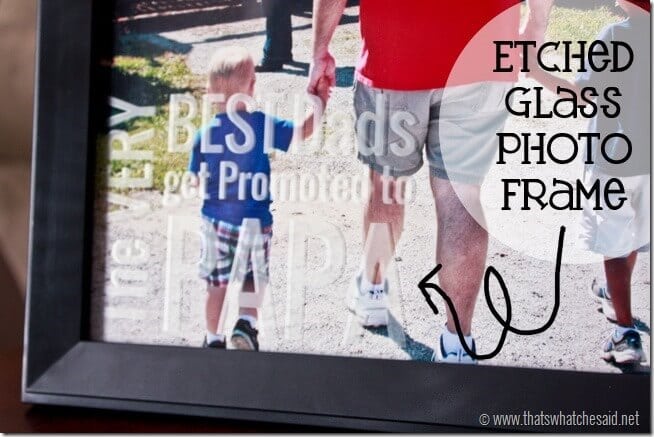 I love to celebrate Father's Day.  I think because I am so much of a Daddy's Girl!  My dad is just awesome and he has such a special love for my boys.  He enjoys being around them so much and he enjoys everything they do.  The feeling is mutual as my boys just think the world of their "Papa".   Earlier we held a little Beer Tasting Event with a Twist but I really wanted to give my boys something to give my dad, their Papa,  for Father's Day.
Supplies Needed:
Frame
Rubbing Alcohol & Cotton Ball
Electronic Cutting Machine or Xacto Knife & steady hand
Vinyl for stencil with transfer paper
Martha Stewart Etching Cream
Dry Erase Marker
Photo of your favorite people!
I started off by making up my design in my Silhouette Studio Software.  I wanted it to kind of hang out in the lower corner so I grouped it in a box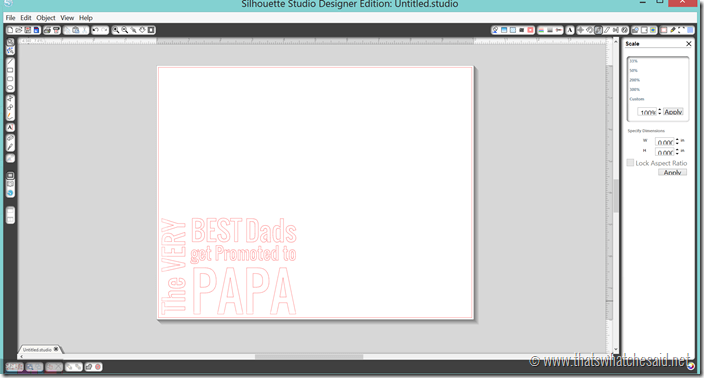 Next I cut it with some vinyl and then removed the lettering leaving a stencil behind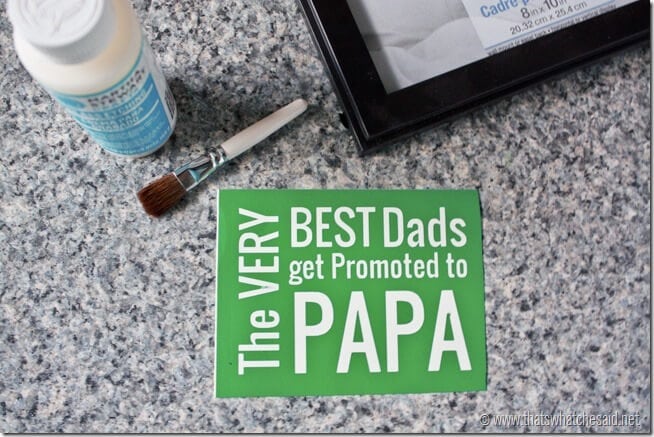 I cleaned the area on the glass with some rubbing alcohol per the instructions on the etching cream.  Before I applied the transfer paper or peeled off the vinyl's backing, I positioned it on the frame and made some lines using a dry erase marker.  Then when I take it out of the frame I will know where to place it.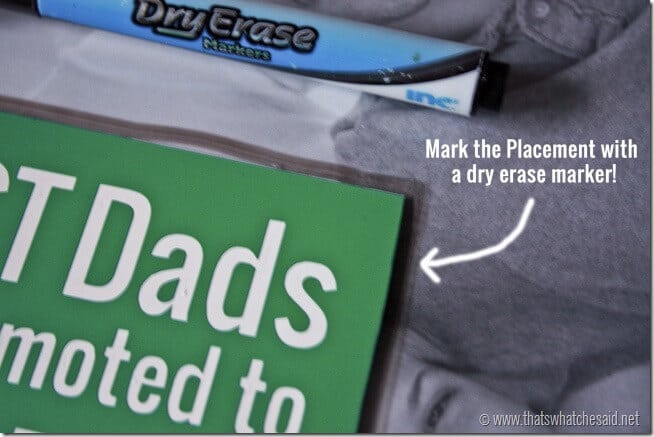 I applied the vinyl and then followed the direction on the etching cream and applied a thick even coat and let sit for 15 minutes.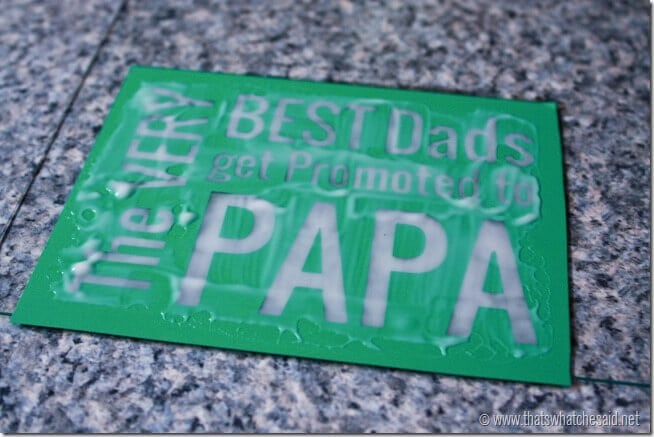 I washed off the excess etching cream and then removed the vinyl and was left with this great image of my saying on the glass.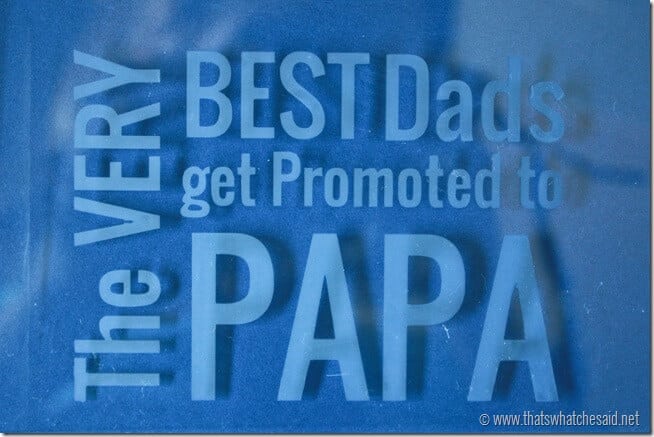 I reinserted in the frame and now have the perfect gift to give my dad from the boys!  My dad's office is plastered with their photos so it will fit in nicely!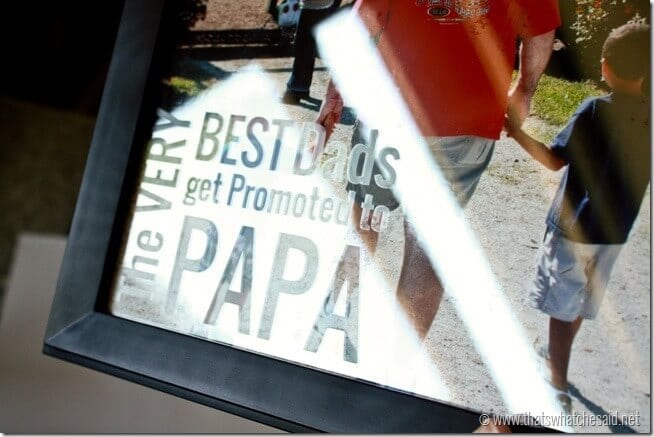 {By the way Dad, because I know you are reading this, act surprised when they give it to you! – Yes my Daddy reads my blog!}