The Silhouette Cameo is an awesome electronic cutting machine that allows your the precision of machine cuts into a plethora of cutting materials from the comfort of your own home! Paper, Vinyl, Tattoo Paper, Magnet Sheets and more.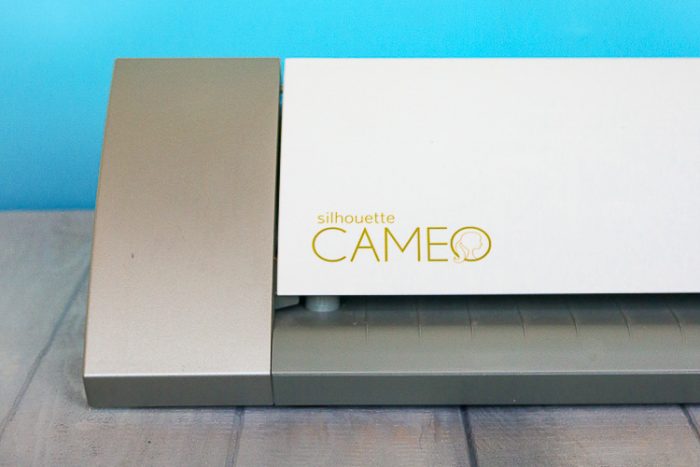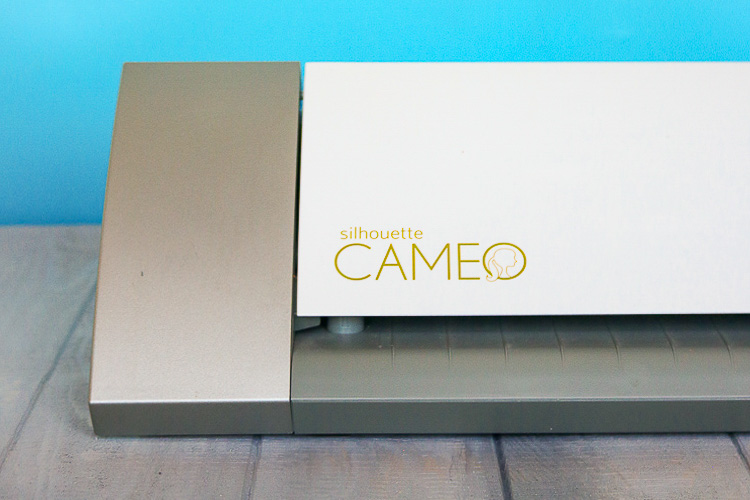 This post may contain Amazon Associate and other affiliate links.
As an Amazon affiliate, I earn a small commission from these links at no additional cost to you.
This page is a work in progress! New tutorials will be continually added. Be sure to sign up for my emails to receive new Silhouette tutorials!

You can also pin this page to easily check back in!
This page contains ALL THE SILHOUETTE GOODNESS! You may use the table of contents below to skip to the specific section you are needing. Looking for something NOT on this page? Leave me a comment and I can add it to my list!
SILHOUETTE PAGE TABLE OF CONTENTS
Silhouette Basics – Getting Started
Machines


CAMEO CUTTING MACHINE
If you don't have a machine you can get one here! I have the original Silhouette Cameo.
Since then they have come out with the Silhouette Cameo 2 and Silhouette Cameo 3. The 2 has a touchscreen and the 3 has a dual cartridge feature which makes it easy to cut and write with the same pass versus having to interchange the pens and blade as you do with the version 1 and 2.
Cameos have a 12″ cut width capability and can cut up to 10 feet in length. AMAZING!
PORTRAIT CUTTING MACHINES
A Silhouette Portrait is a great machine as well. It is more budget-friendly but only has an 8 inch by 10 feet long cutting capability. The current model available in the Silhouette Portrait 2.
SILHOUETTE CURIO
The Silhouette Curio is another crafting machine and is the only machine that can unlock stippling, etching, debossing, embossing and dual carriage features in Silhouette Studio design software.
The Curio has an 8.5″ x 6″ workspace area.
I do not have this machine so I cannot offer further details on it!
SILHOUETTE MINT™ CUSTOM STAMP MAKER
This custom stamp maker uses thermal printing that allows you to create 3D reliefs of custom designs on Mint stamp sheets using the Mint Software. Use the Mint's inks to create custom stamps right in your craft room!
SILHOUETTE ALTA®
The silhouette Alta is a 3D printer and uses special 3D software! I do not have this machine but you can read about it here!
Silhouette Studio® Software
The Cameo, Portrait & Curio machines use a design software called Silhouette Studio. This software is the communication between your machine and the awesome designs you want to cut! There are several different versions of this software that will allow you to do different things:
Silhouette Studio: This is free and you may download it here.
Silhouette Studio Designer Edition: This version is a paid upgrade and allows you to import your own artwork in SVG format and create new designs using extra design tools and features.
Silhouette Studio Designer Edition Plus: This version is a paid upgrade and includes all the SS Designer Edition features as well as additional file import options and also provides advanced rhinestone features.
Silhouette Studio Business Editon: This is a paid upgrade and includes all SSDesigner Edition and SSDesigner Edition Plus features as well as provides features such as SVG export and more advanced features. It is designed for large-scale projects and high quantity production to help save time on larger amounts of materials.
Here is a comparison chart of all the version of the software
Which Version of Silhouette Software do I need?
Great question and my answer is that I recommend starting with the Free Version and as your abilities grow and you are more comfortable with designing and with your machine, upgrade your software!
TIP: You cannot import SVG files with the free version of Silhouette Studio, but you can import the .DXF files and most designers offer this option in their download bundles! So YAY for the free version of the software working great!
Check out my favorite Silhouette Finds and my Favorite Blanks to Personalize in my Amazon Shop!
Silhouette Material Tutorials
What materials can I cut on the Silhouette?
Materials:
Vinyl
Heat Transfer Vinyl (HTV or Iron-On)
Paper
Fabric
Vellum
Sticker Paper
Stamp medium
Tattoo Paper
Magnet Paper
Chipboard
Foil Sticker Paper
+ so much more.
Using Adhesive Vinyl with Silhouette
How to Cut Vinyl using a Silhouette
Using Heat Transfer (Iron-On) with Silhouette
Cutting Fabric with Silhouette
Cutting Chipboard with Silhouette
Cutting Stamping Medium with Silhouette
Using Silhouette Fabric Ink
Silhouette Tattoo Paper
Silhouette Sticker Paper
Silhouette Feature Tutorials
Learn the Silhouette machine as well as how to use different features in the Silhouette Studio Design program with these easy to follow photo tutorials.
Silhouette Projects
My Silhouette Cameo is one of my favorite crafting tools! See all the projects you can make with it below! Filter using the buttons or you can search for projects!
[ess_grid alias="silhouette_projects"][/ess_grid]