I have a super easy little Valentine's Day Gift that can be used for almost anyone!  This Key to My Heart Frame can be so versatile.  Fill it with a picture of your kids and give to grandparents!  Put a picture of you and your significant other and it's a cute gesture of your love.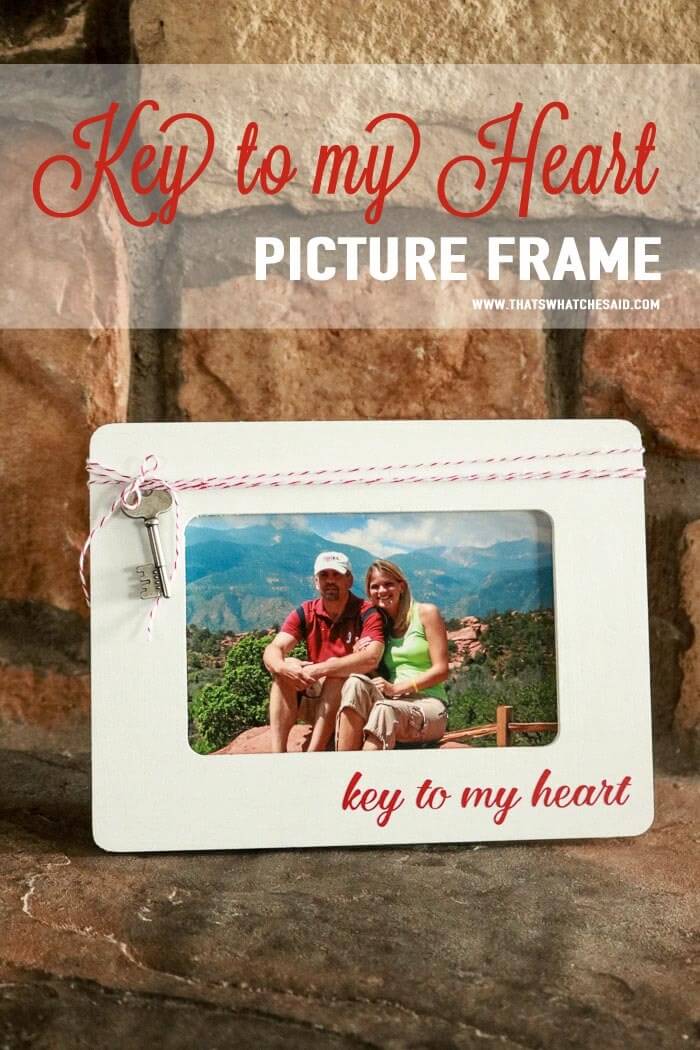 If you are like me and you may or may not hoard craft supplies you may or may not have several (dozen) of these simple $1 frames that you can find in almost every craft store.  I love them.  I use them for so many different things (other than frames most times) and so I always have them on hand.  They are great when the kids what to craft too…let them have at it.  Paint, glitter, stickers, anything…they love it!
Well today I am transforming one into a sweet Valentine's Day Gift.  The Key to My Heart frame!
Supplies for Key to My Heart Frame:
OK I started out by painting my frame white.  You can do any color you'd like.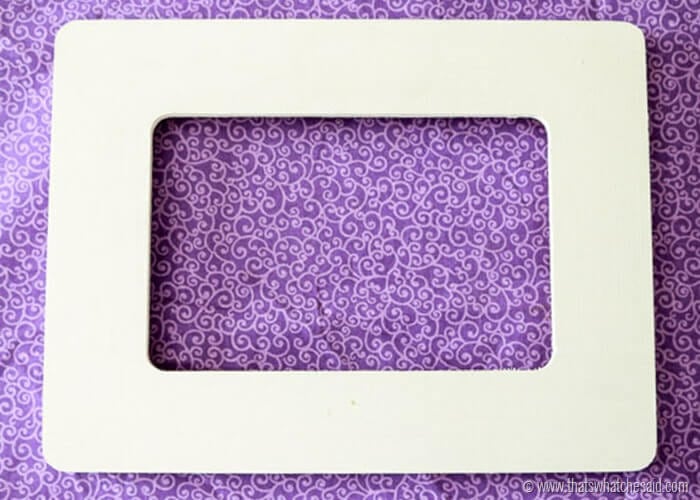 I have spotted these cute keys for so long and have always wanted to use them for something!  I found this pack in the $1 at Michael's.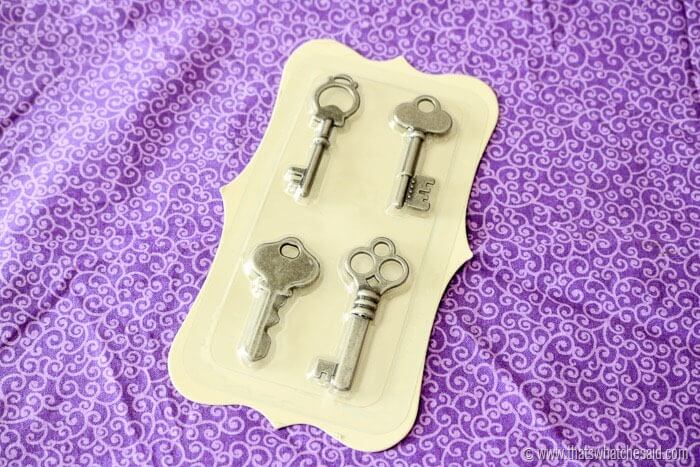 Then I took one of the keys and tied it onto the top of the frame using baker's twine. I gave it three passes of twine so it had a bit of character!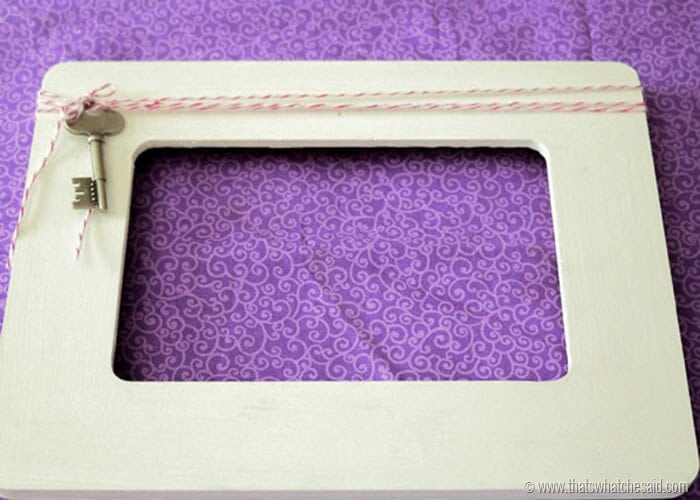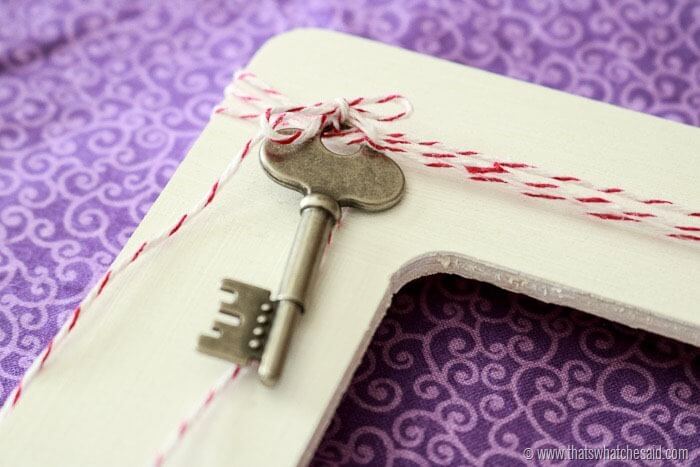 Then I used my CAMEO and I cut out the words "The Key to my Heart" in red vinyl.  If you don't have a cutting machine and vinyl you can use scrapbooking stickers, a paint marker or you can even paint the letters on with stencils.  This project is totally versatile to what you have on hand or access to!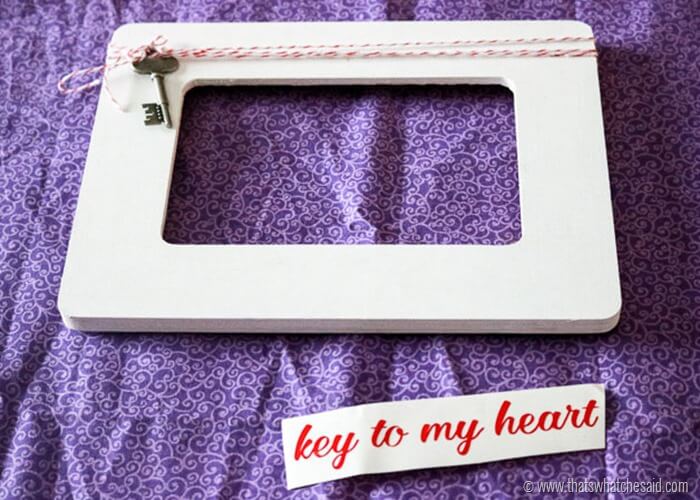 I applied my vinyl to the bottom right corner.  You can apply yours anywhere you like!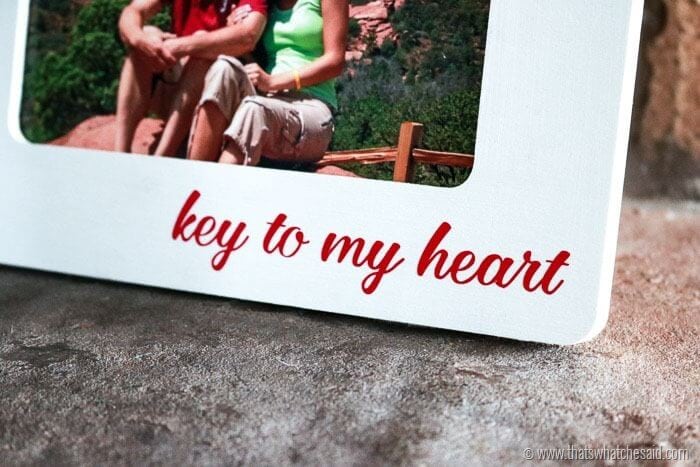 Insert your favorite picture and enjoy your work!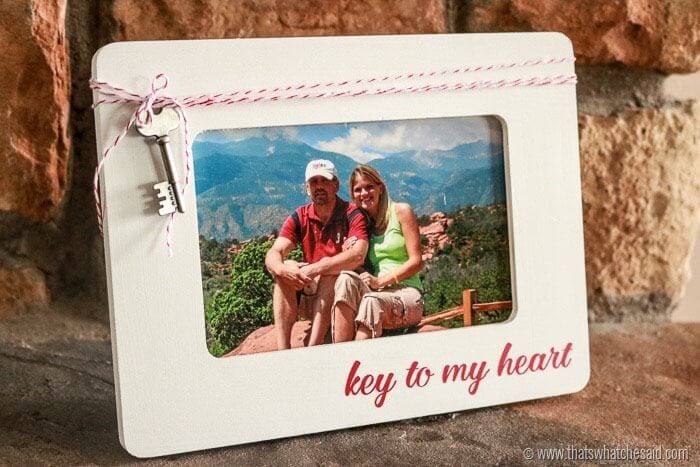 *This post may contain affiliate links. You may read my full disclosure here. Affiliate links help keep the content on That's What Che Said FREE! Thanks for supporting me and companies and products that I think rock!