New to Cricut?  Found an awesome cut file you want to use?  Here is a step by step tutorial on how to upload a SVG file into Cricut Design Space!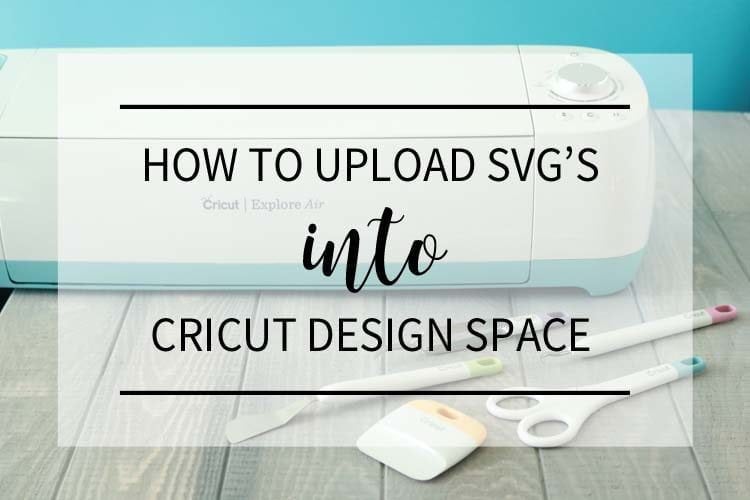 If you are new to Cricut, I recommend reading my Getting Started with Your Cricut post.  In the beginning, these cutting machines can be a bit intimidating!  They have knobs and they cut things and ohmygowsh I hope I don't screw it up! Right?  Well rest assured you will be a pro in no time!
Many bloggers and designers offer free cut files or you can find a huge selection for a small fee on Etsy.  If you are not sure how to get the file on your computer into Cricut Design Space then this post is for YOU!
If you don't already have Cricut Design Space™ downloaded on your computer you may go here to do so.
How to Use SVG's in Cricut Design Space:
1. Download your SVG to your computer in a location you will remember and can access easily.
2. Open Cricut Design Space and log in.  If you do not have an Cricut ID already you can make one during this step.
3. Next click "New Project" either in the upper right of the screen (green button) or on the lower left of your screen.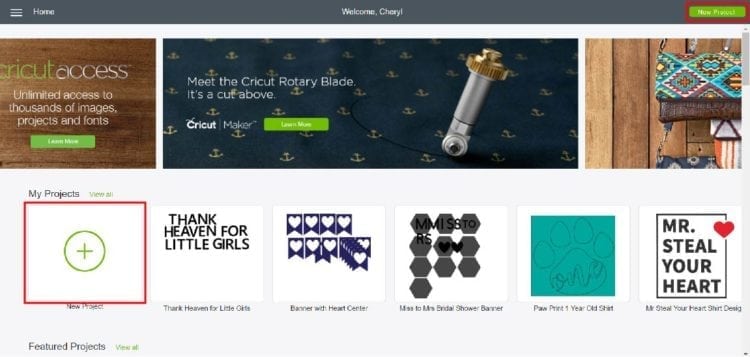 4.  A blank canvas screen will then open and we want to click the "Upload Images" button on the left side toolbar.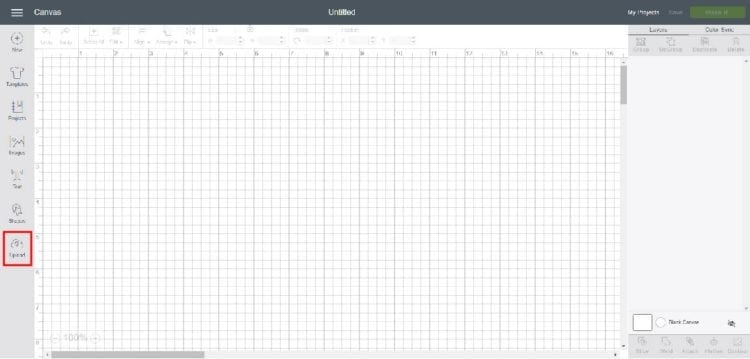 5.  The next screen will allow us to choose whether we want to upload an image or pattern.  We will choose the left side and upload an image.  (image is defined as multiple file types including .svg files!)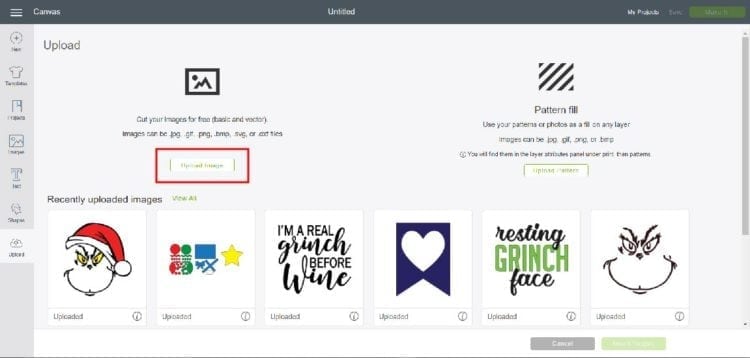 6.  Select "Browse" to locate the folder you saved your SVG into in step 1.
6.  Once you select your saved SVG you will get a screen like this below.  You will want to edit the Title if needed and add any tags you may want. (noted with 1.)  This helps sort your projects and files later as you build your library up. Then select "Save" (noted with 2.)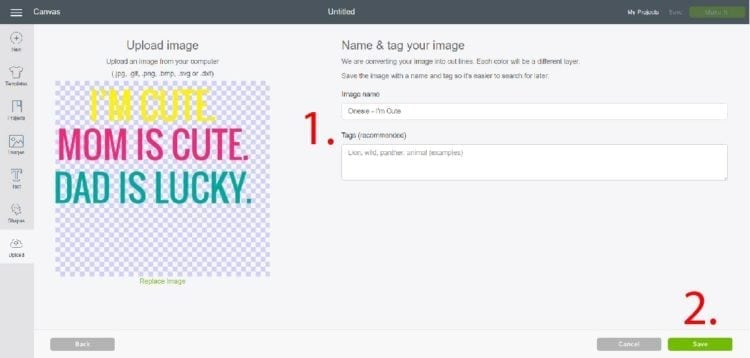 7. You will now see that your new SVG design is in that first spot under the "Recently Uploaded Images" section (noted with 1.)   Select that image and then click the "Insert Images" on the bottom right hand side.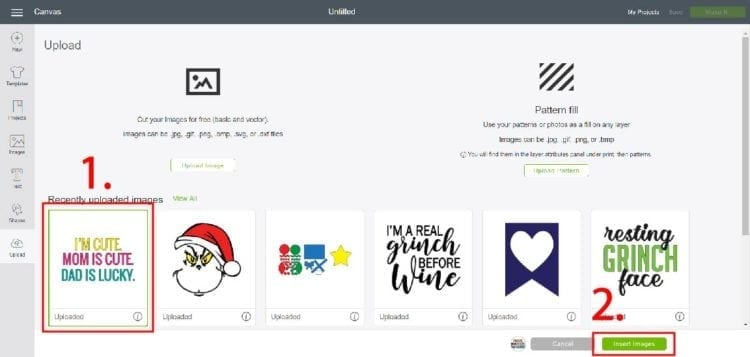 8. This will place your SVG onto your blank canvas in Design Space.
Then you can follow the steps in this Gratitude Journal to load the mat and cut your vinyl or in this Boy's Valentine Shirt if you are using heat transfer!
More Cricut Feature Tutorials You May Like:
SVG Files you may like:
[row custom_class=""][col-md-6]
Places I love to find SVG files:

Pin How to Upload SVG Files into Cricut Design Space