We are jokesters here in our house.  Go figure my husband is the biggest kid of all, but my boys follow right behind.  They are always trying to make each other laugh with a silly antic or funny face.  Ryan loves to put things on his upper lip and say "Look Mom, I have a green bean mustache!"   I thought it only suiting to make some funny mustache cups.  WE took it one step further and put smiley faces on the bottom so when the kids drink out of them you have a silly smile looking back at you!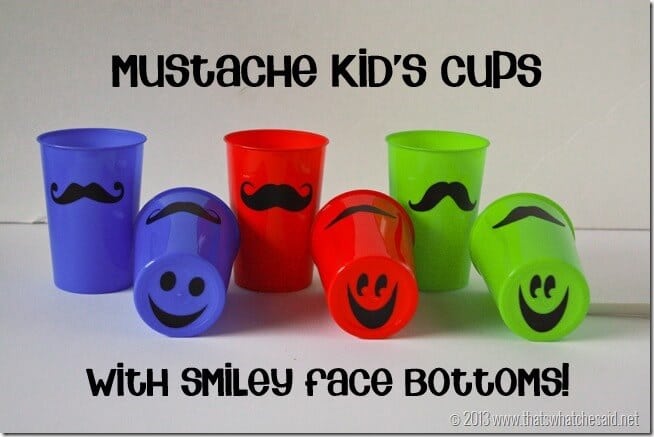 Supplies Needed:
Cups

Contact Paper
Xacto Knife
Martha Stewart All Purpose Black Paint
Paint Brush
Optional:  Black Vinyl in place of paint/contact paper.
They are really simple to make. I started with this pack of tumblers from my local Dollar Tree. 6 cups for $1 = Awesomeness!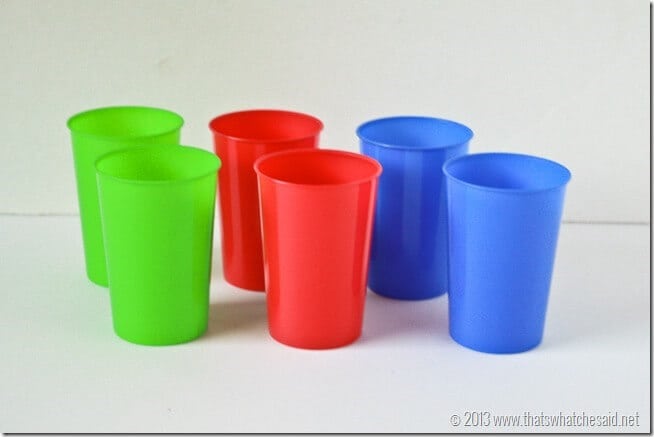 Start by printing off the sheet of mustaches and smiley faces that can be found here.  Tape your printed sheet on top of your contact paper and using an Xacto knife, carefully cut out the black part of the face, leaving a stencil behind. Make sure to cut through both the paper and the contact paper.  (you can also cut these from vinyl as well)
Place your stencil on your cup and paint with black paint.  Remove stencils before the paint is all the way dry.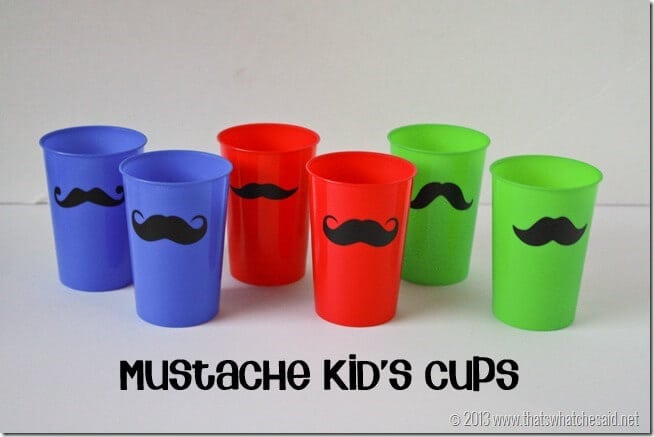 Let cups dry.  Repeat for bottom smiley faces!  Did you know that if you let MS paint air cure for 21 days it is top rack dishwasher safe?  Before that…hand wash!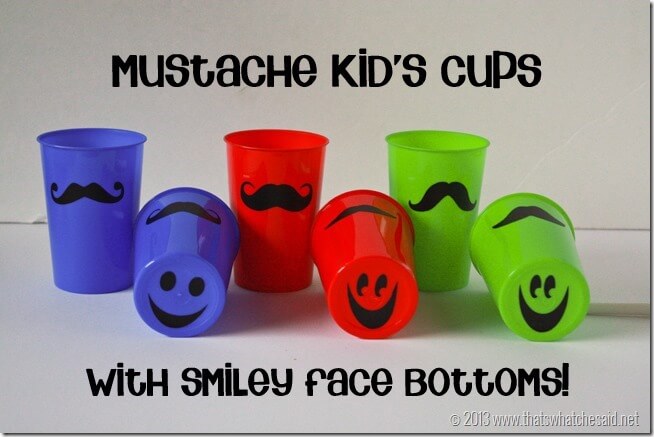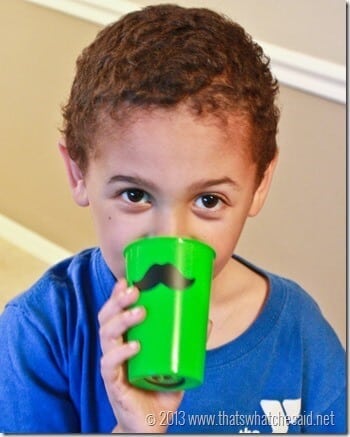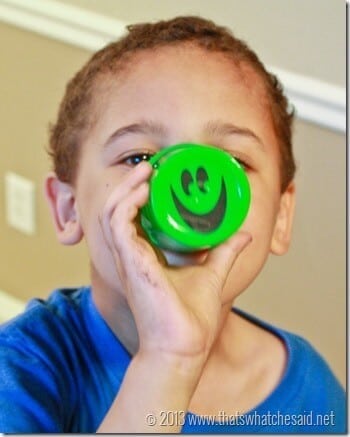 Alternate methods:  Cut black vinyl by hand!   Did you know you can do that?  Yep, just use a steady hand and an Xacto craft knife and cut the shapes out of vinyl. You can also use an electronic cutter for this if you have one. 
You can also see how I made my Mustache Coffee Mug as well!!