Add that devious grin to your Christmas Tree with this easy DIY Grinch Ornament!  Plastic ornament + green paper filler + my free Santa Grinch Cut File and you have an adorable new ornament that can also be perfect for a handmade gift!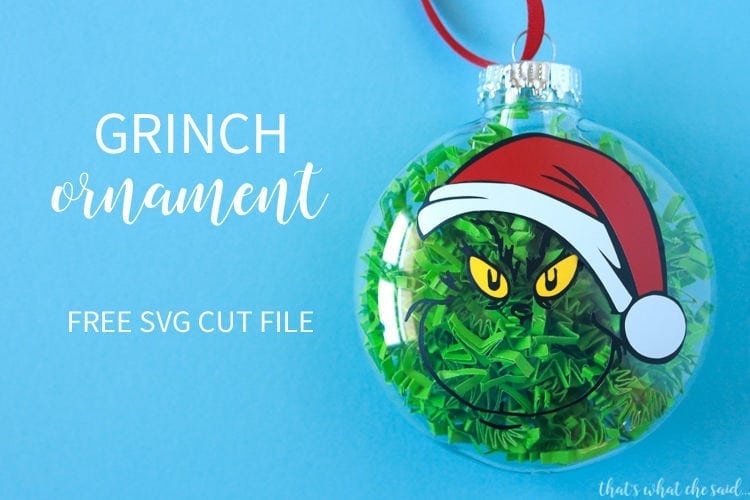 I have been somewhat on a Grinch kick if you will. I originally made the Grinch Face Cut File as a tutorial on how to use the trace feature on Silhouette Studio Software. Since then I have made Coffee, Hot Chocolate, & Tea mugs as well Grinch Wine Glasses and a cut file of the Grinch with Yellow Eyes and let's not forget my Resting Grinch Face shirt or the delicious Grinch Pretzel Bites.
He is just so easy to craft with because he is such a fan favorite! Today I thought I would add him to my tree and also get him in the Christmas Spirit with a Santa Hat. This Santa Grinch Cut File could also be used on the coffee mugs, wine glasses or on a shirt or tote! You just have to resize it!
Supplies for Grinch Ornament:
It's best to use the rubbing alcohol and paper towel to clean the surface of the ornament. It just makes sure the vinyl will stick the best it can!
After you download the free cut file below, you will want to cut the vinyl out using your Cricut. Measure your ornament and resize the design if needed. I was using the 3.94″ ornament.
Then using clear transfer tape you will layer your vinyl. You can find tips for layering vinyl here and tips for the easy method here. For this ornament layer the black on the yellow and then the red and white on top the black.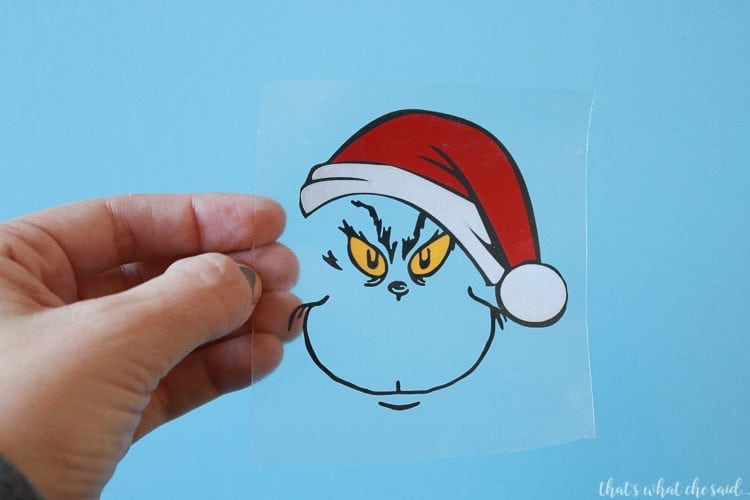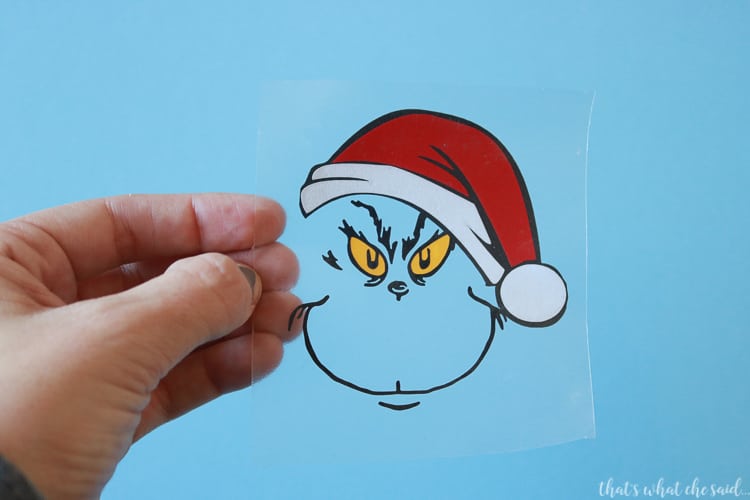 Next, I found it easier to lay my completed vinyl design right side DOWN and then center my ornament on top of that versus trying to center the vinyl design over the wobbly ornament.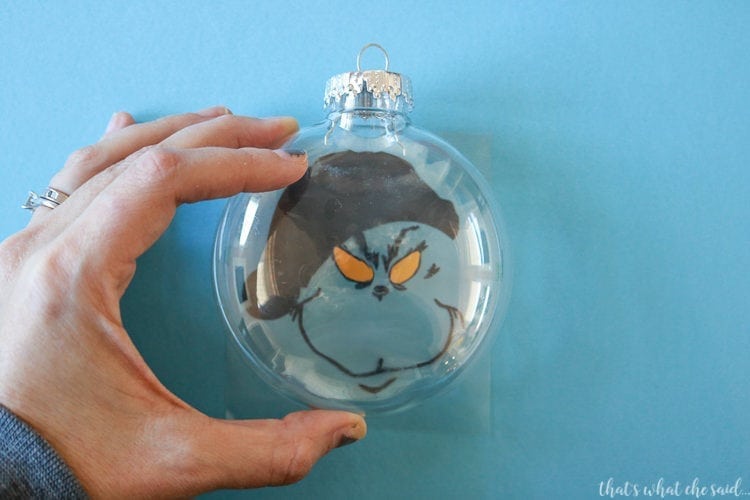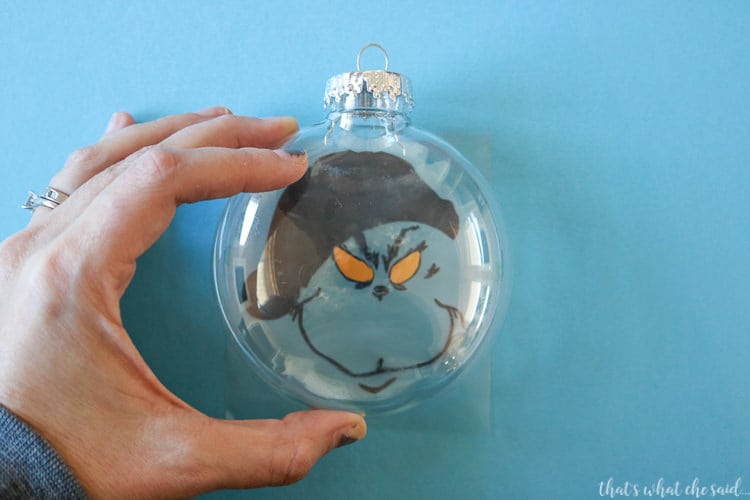 Apply the vinyl and smooth out. A big tip when working with any concave surface is to cut your clear transfer tape so that you can manipulate your design. We all know it's tough to put a flat paper on a round object!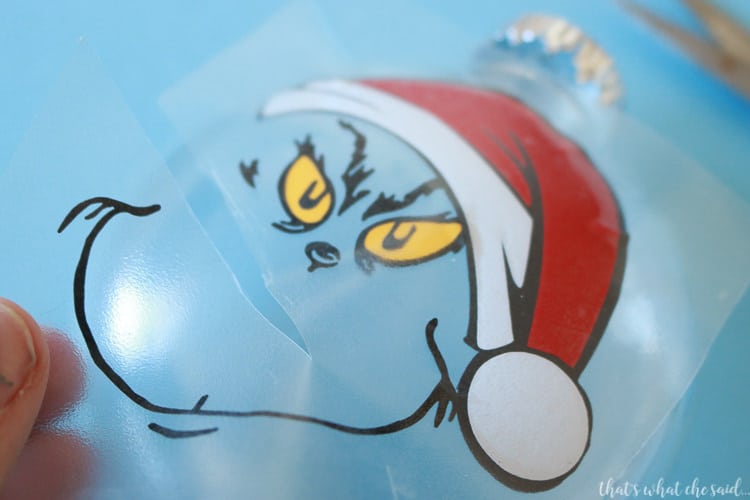 Fill the ornament with the green crinkle paper! You can also check your dollar store and craft store, they often have this paper filler in the gift wrap section.
Then use a ribbon, twine or piece of string to make a loop for hanging!
You might like these other ornaments as well:
DOWNLOAD GRINCH ORNAMENT HERE
This download is for personal use only!
MORE GRINCH PROJECTS
[ess_grid alias="grinch"]
Don't forget you can check out all of my 25 days of Christmas Series from all my blogging years! Recipes, handmade gift ideas, decor and more!
PIN GRINCH ORNAMENT WITH FREE CUT FILES