Oh how we love to watch How the Grinch Stole Christmas each year!  That angry little green fellow is a staple of the holidays with his bah-humbug attitude that turns into a heartfelt loving mess of a guy!  These Grinch Gift Packaging Ideas are sure to come in handy this year!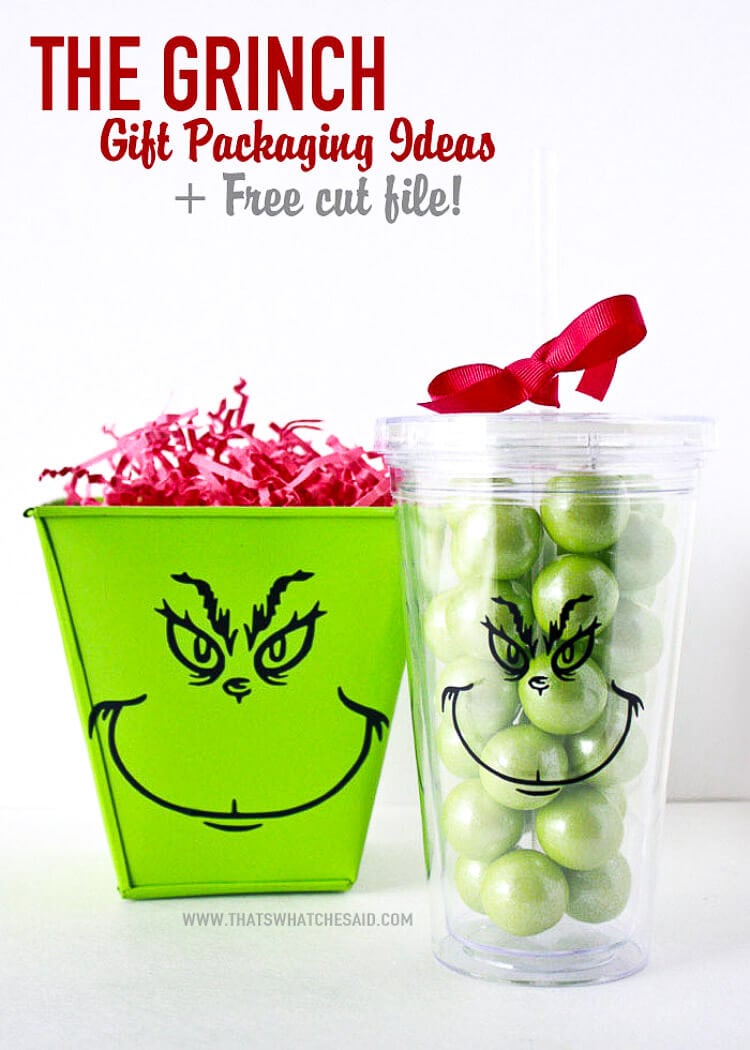 I also love to give gifts in fun packaging!  Especially gift cards!  I simply traced a Grinch Face image using my Silhouette Cameo and was able to cut it out in Black Vinyl and apply it to this cute green bin from The Dollar Tree.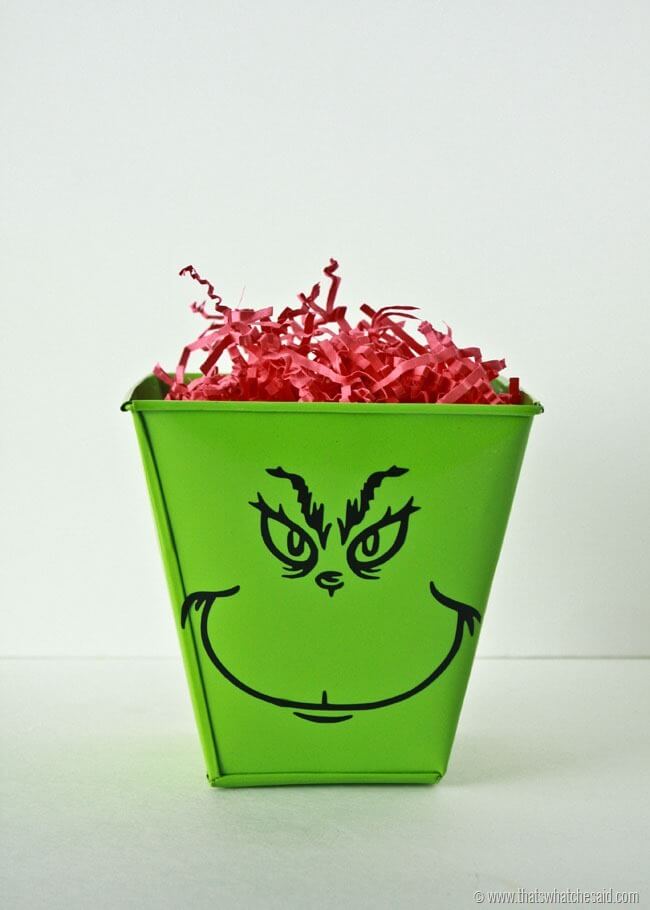 Dollar Tree also supplied this double wall tumbler.  I filled the tumbler with green gum balls!  You can attach your gift card to the ribbon on top or include it in the cup!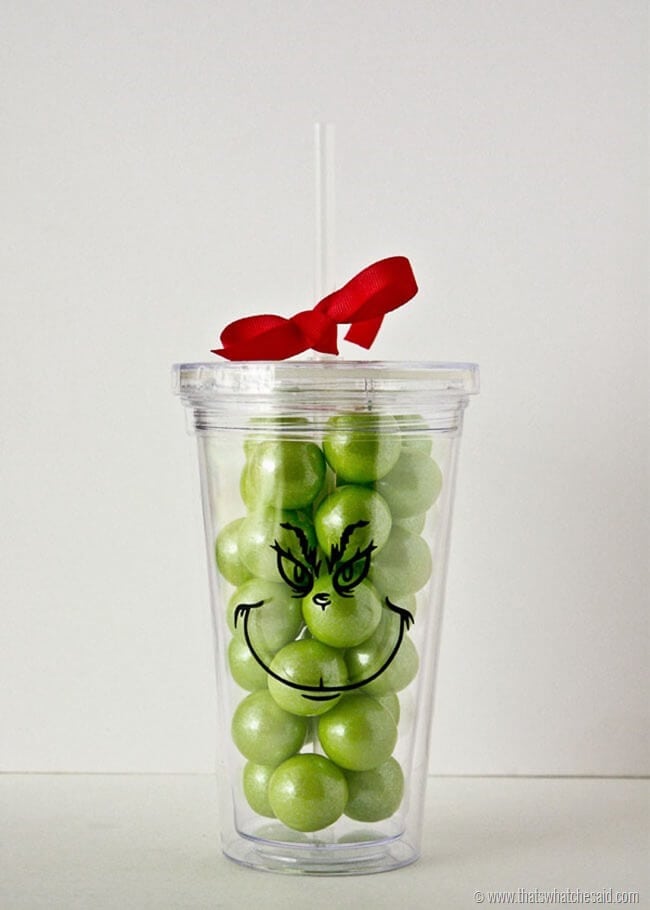 Supplies for Grinch Projects:
Grinch Cut File (below)
The Item you want to Grinch-ify!
If you'd like to make your own or if you'd like to add your own image to the bins and tumblers, here is a quick screencast on how to use the trace feature in Silhouette Studio Software!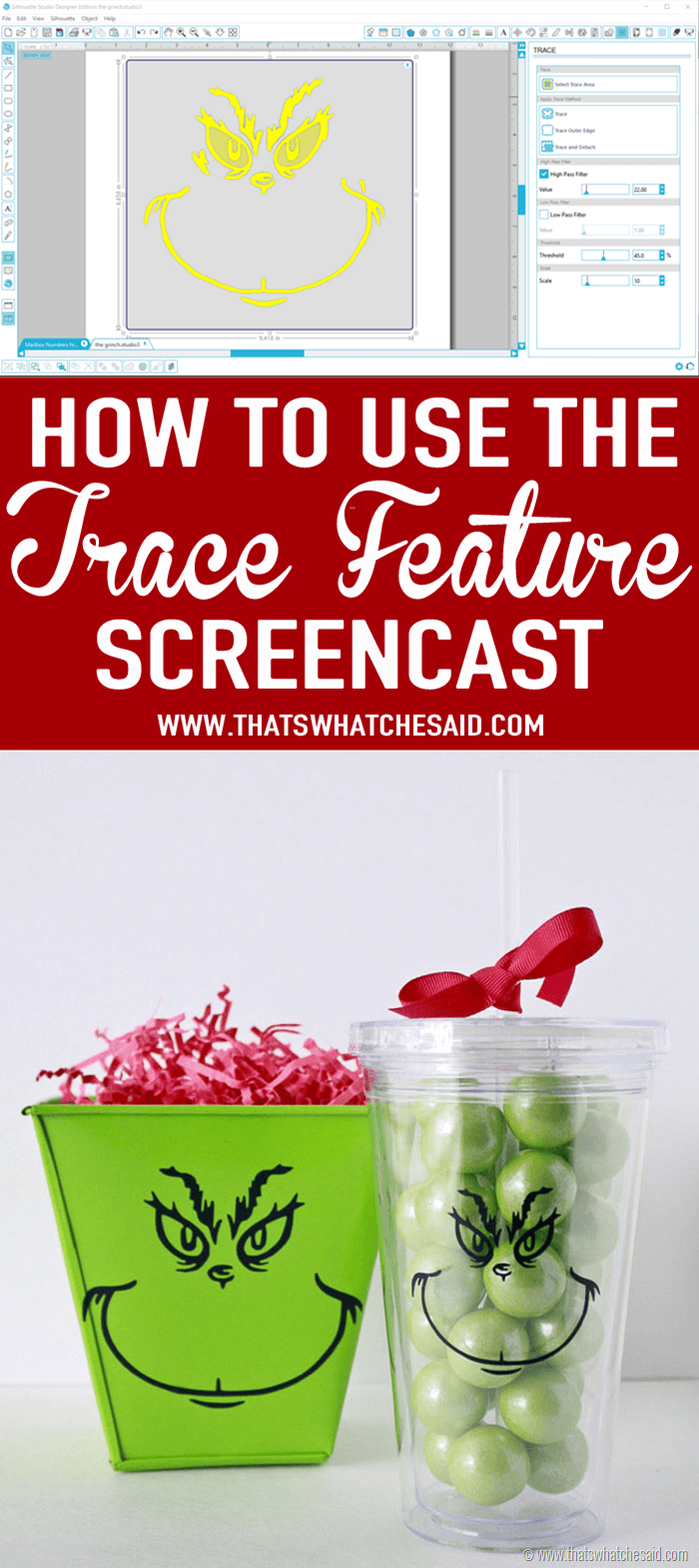 My sister is a big fan of The Grinch so these were perfect for her!   You could apply this face to a bucket for a gift basket or even a coffee mug!  Options are endless!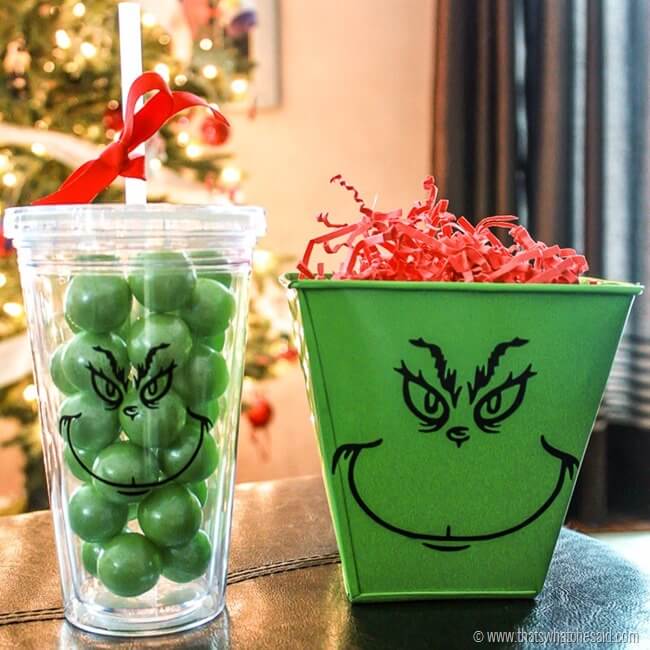 I do hope you will check my other posts for this year's series of the 25 Days of Christmas!  The page will house all the current year's projects plus all my past years as well!  There are several other great ideas for adorable gift wrap, like this Santa Wrapping Paper and these Reindeer Gift Boxes!
You can download the free cut files here.  Simply enter your email address.  Once you have confirmed your email address you will be sent a password to access all the free files in my freebie library! Your grinch face cut files will down load automatically!
This download is for personal use only!