Celebrate the iconic rhyming master with these fun Dr. Seuss Beverage Glasses! The SVG files are perfect to create a Dr. Seuss Wine Glass, Beer Mug or for an awesome coffee or tea mug!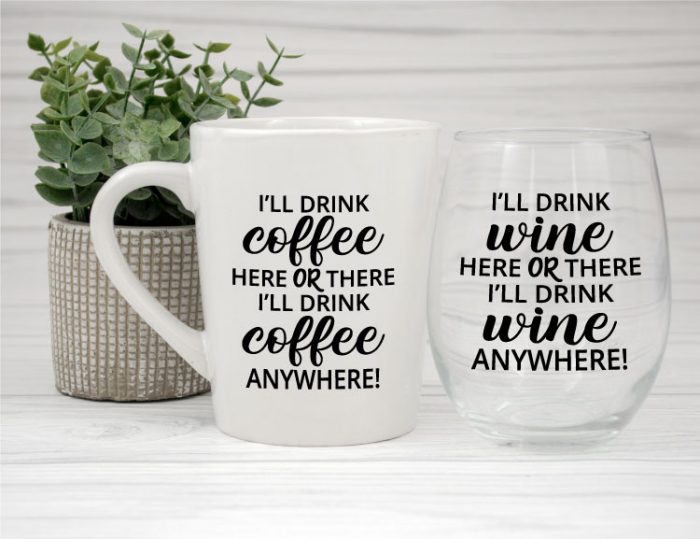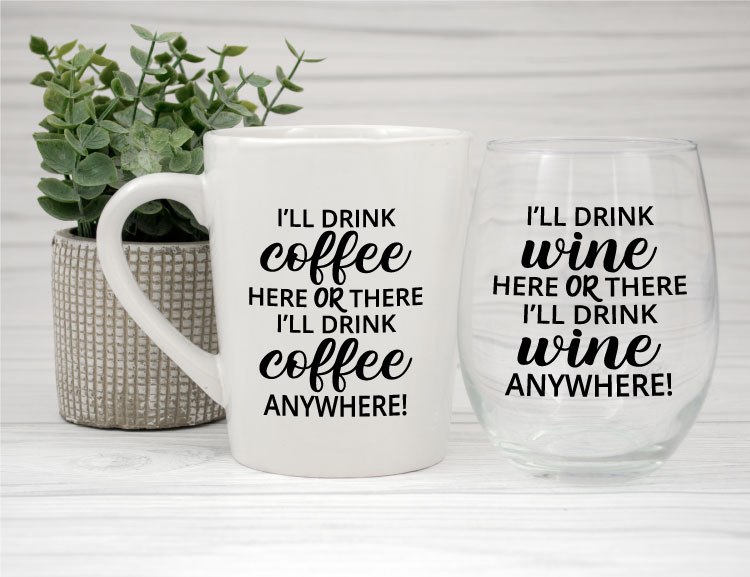 I am pretty fond of that fuzzy green guy and have a Grinch Face free cut file as well as these Grinch inspired Coffee, Tea and Hot Chocolate Mugs and let's not forget my Grinch Wine Glasses!
You also may like these fun Green Eggs & Ham Pretzel Bites as well as a cute Grinch Children's Shirt, A 100% that Grinch Shirt, A Santa Grinch ornament and a Resting Grinch Face shirt!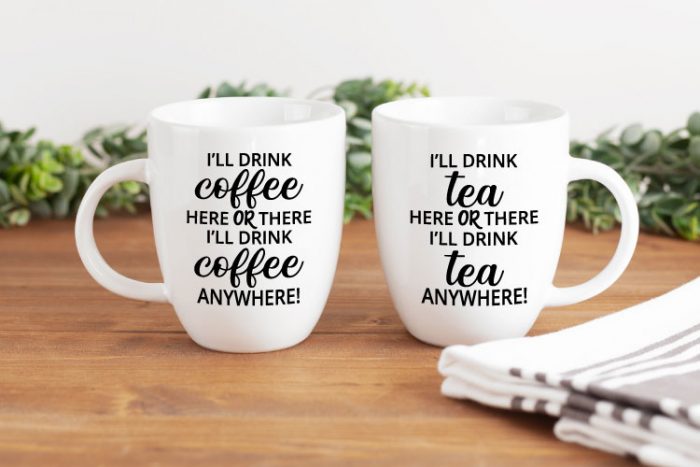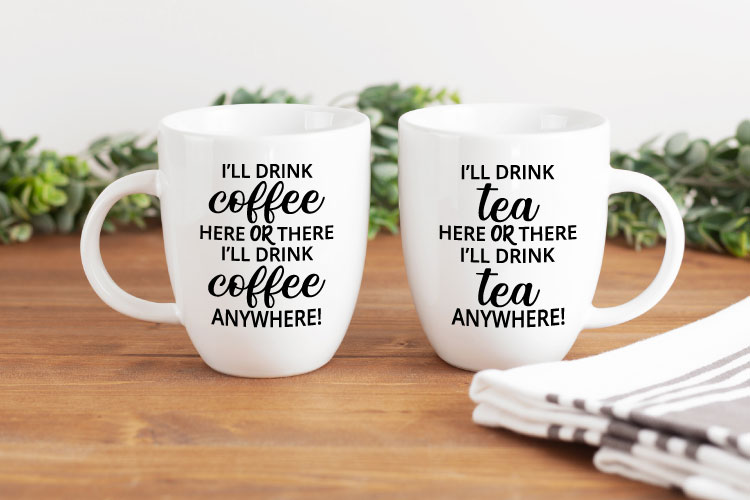 This post may contain Amazon Associate and other affiliate links.
As an Amazon affiliate, I earn a small commission from these links at no additional cost to you.
Dr. Seuss Beverage Glass Supplies
I am going to briefly run through how to make these Dr. Seuss Glasses but if you are just starting out or not too familiar with adhesive vinyl, you may find these in-depth tutorials helpful!
Find more tutorials and Vinyl Projects on my Vinyl Page
You can also find my favorite Vinyl Supplies on my Amazon Storefront! Take advantage of that 2-day shipping!
I am using my Cricut Maker today. You certainly can do this project on an Explore family machine as well!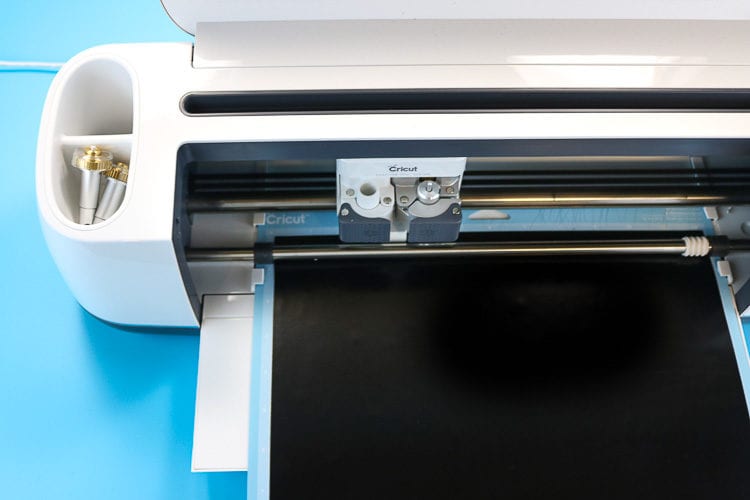 How to Make Dr. Seuss Glasses
Time needed: 10 minutes
Celebrate the rhyming doctor with these fun beverage glasses!
Upload the SVG to Cricut Design Space

If you are not sure how to upload an SVG into your design software you can check out the detailed tutorials below:
– How to Upload an SVG into Cricut Design Space
– How to Upload an SVG into Silhouette Studio

Size the file to your cup, mug, tumbler or wine glass.

Using the Arrows along the selection box or the Height and Width boxes in the top toolbar, size the file tot fit your glass.

Click Make It

In the upper right-hand corner of the screen, click the green MAKE IT button.

Click Continue on the Mat Screen

In the bottom right-hand corner of the screen, click the green CONTINUE button.

Connect Machine & Select Material

Choose your machine from the dropdown if it is not already connected and then select your material. I am using permanent adhesive vinyl today.

Load The Mat

With your adhesive vinyl on your light or standard grip mat, load the mat into your machine using the flashing arrow buttons.

Cut the Vinyl & Unload the Mat

Click the flashing Cricut C button to begin cutting. When complete, click the flashing arrow button to unload the mat.

Remove the vinyl from the mat and weed.

Using a weeding hook remove the excess vinyl from the paper carrier sheet, leaving only your design. Be sure to remove the centers of the loop letters

Transfer Vinyl Design

Apply Transfer tape on top of your vinyl design and use the scraper tool to get good adhesion. Carefully remove the paper carrier sheet leaving the design on the transfer tape.

Apply to Beverage Glass

Press the transfer tape and design onto your beverage glass being sure to smooth all the vinyl evenly. You may need to cut the transfer tape like this tutorial states if your glass has a substantial curve.

Carefully Remove Transfer Tape

Carefully peel away the transfer tape leaving the vinyl design behind on your mug.
Dr. Seuss Mug Care Instructions
It's best to hand wash these mugs. I will tell you though that I have run mine through the top rack of my dishwasher with success! That will have to be a gamble/decision you will need to make for yourself!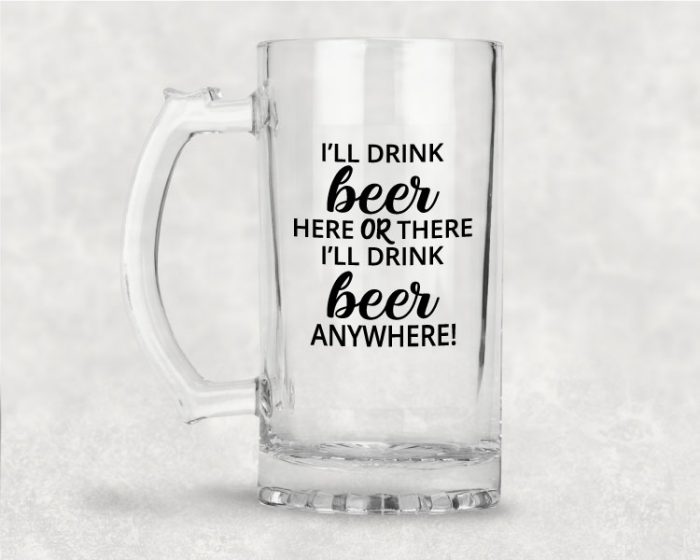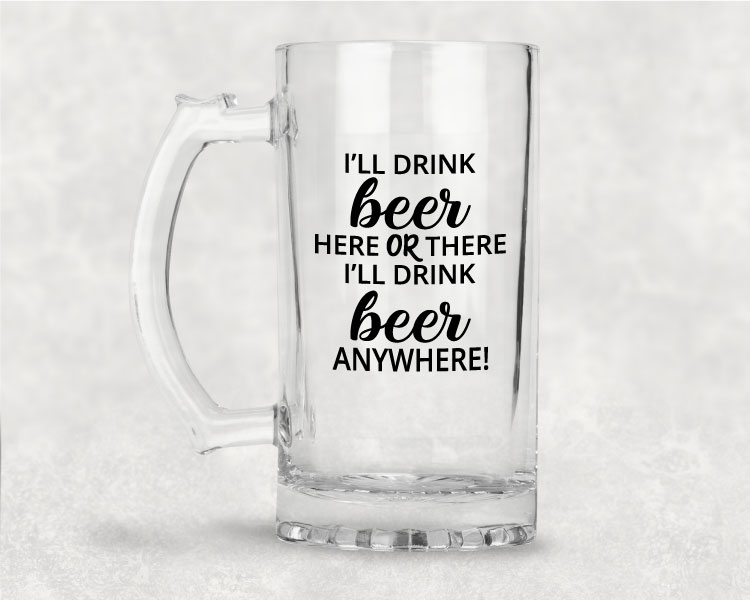 If you prepped the black properly you will get better adhesion and better results
Download Dr. Seuss Beverage SVG Files Here
The duration of this FLASH FREEBIE is over and it is no longer available as a free file.
You may now find it in my shop as an instant download!
Flash Freebies are available for a limited time.
Be sure to sign up for my emails so you never miss another Flash Freebie!
Don't Miss Out!
Get quick crafts, easy recipes and free printables & cut files straight to your inbox!
You can now find the bundle as well as the individual files in my shop.
MORE DR. SEUSS PROJECTS HERE: