If you are a fan of black Friday shopping, these 13 FREE Black Friday SVG files are perfect for you and your shopping crew! Make matching shirts or hats to make the day more festive and fun!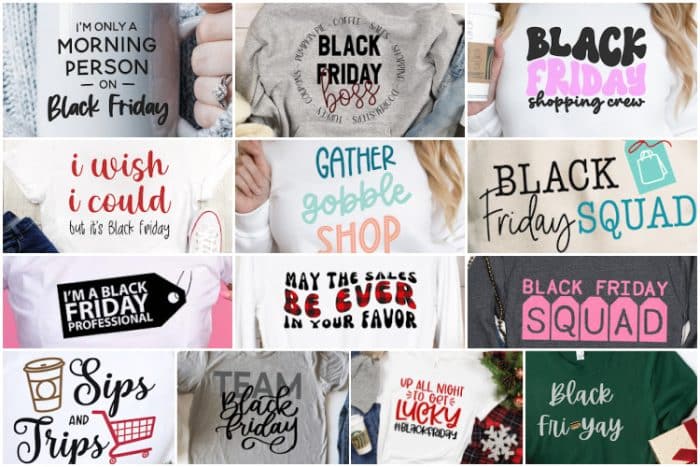 Do you shop on Black Friday? It seems you either love it or hate it! I normally enjoy the sales and deals from the comfort of my own home and purchase online but that is just me! I know many people who love the thrill of the hunt and finding and getting great deals! Either way these fun files are perfect for the favorite shopper in your life!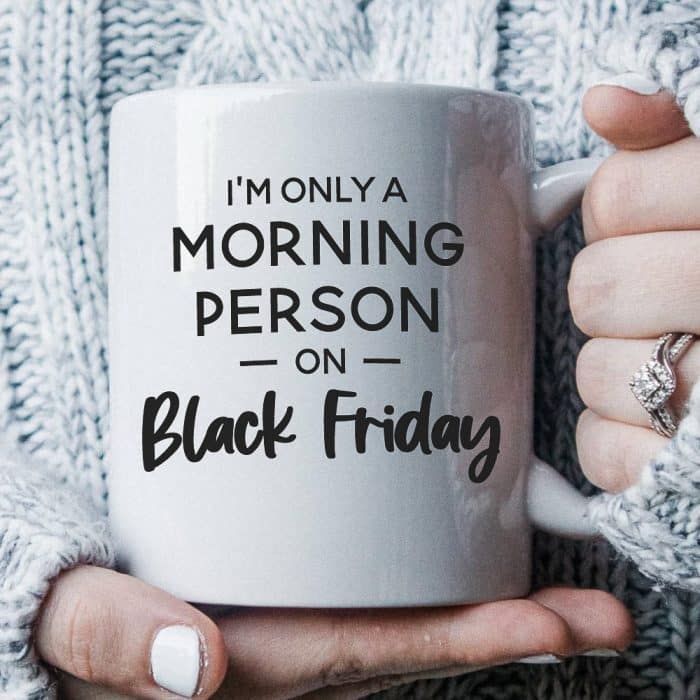 This post may contain Amazon Associate and other affiliate links.
As an Amazon affiliate, I earn a small commission from these links at no additional cost to you.
How to Use These Free SVG Files
These files can be used with your Cricut or Silhouette cutting machines, with Laser cutters such as Glowforge and xTool and also with your home printer! Here are some helpful tutorials for your crafty projects!
Pin 13 Free Black Friday SVG Files
Pin It Here
Click the button above to save to your board for later!


Get the Morning Person Only on Black Friday SVG Here
Getting the freebie is easy! First, enter your name and email below and join my email list community (AND gain access to my freebie library)!! After that, click the download button and the freebie will begin automatically.
I use box.com to safely deliver my freebies! There is no need to sign up for a box.com account!
Please see this FAQ post + Video on how to download my freebies.
This download is for personal use only!
12 MORE FREE BLACK FRIDAY SVG FILES
Once you grab my free file above, click the links below and you will be taken to my talented friend's site to grab their contribution to our #totallyfreesvg monthly blog hop. I urge you to show them some love and leave a comment while you are there for the free SVG files!

Be sure to check out all our past hops here!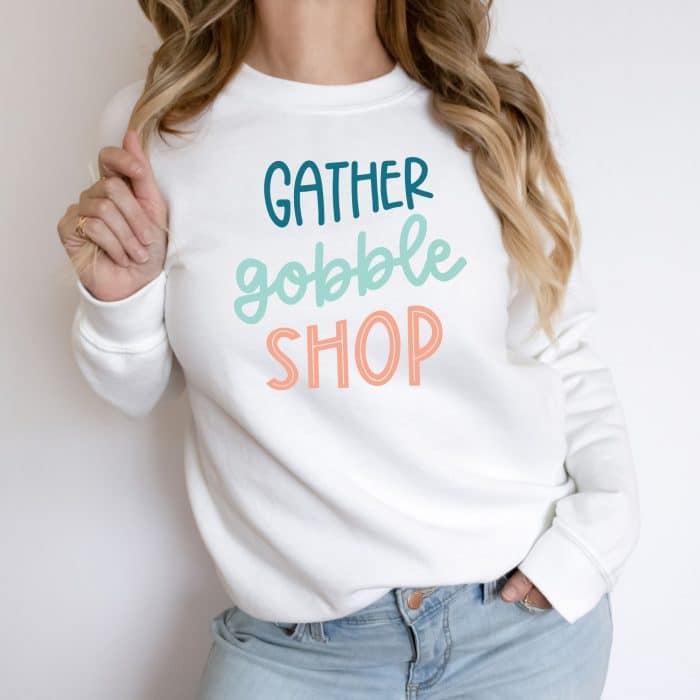 Gather Gobble Shop
FIND THIS PROJECT HERE
Black Friday Squad
FIND THIS PROJECT HERE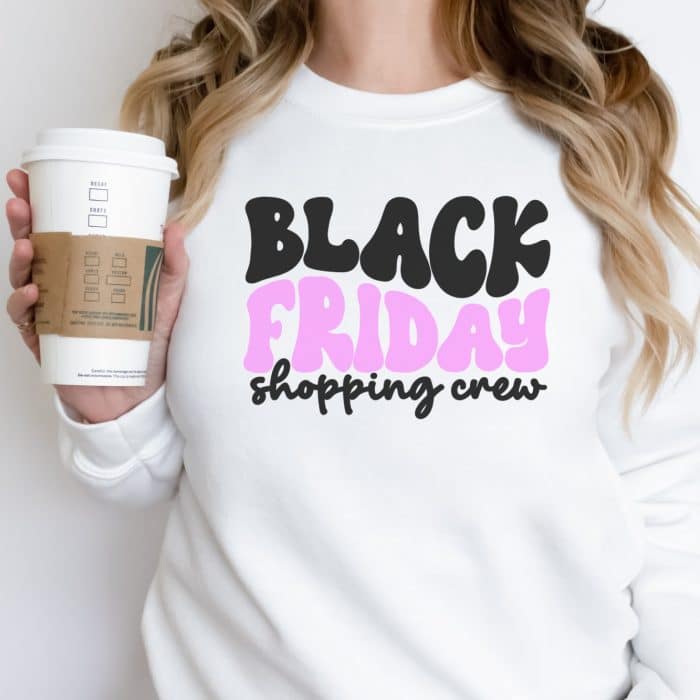 BF Shopping Crew
FIND THIS PROJECT HERE
Be Ever In your Favor
FIND THIS PROJECT HERE
Black Friday Boss
FIND THIS PROJECT HERE
I Wish I could
FIND THIS PROJECT HERE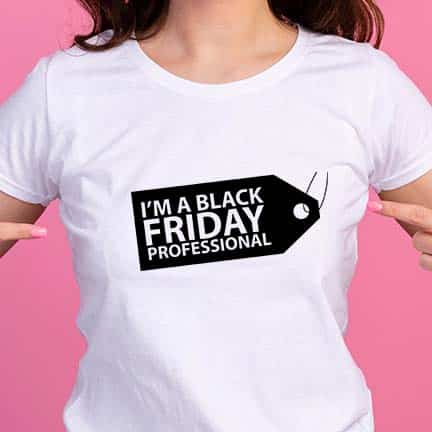 Black Friday Pro
FIND THIS PROJECT HERE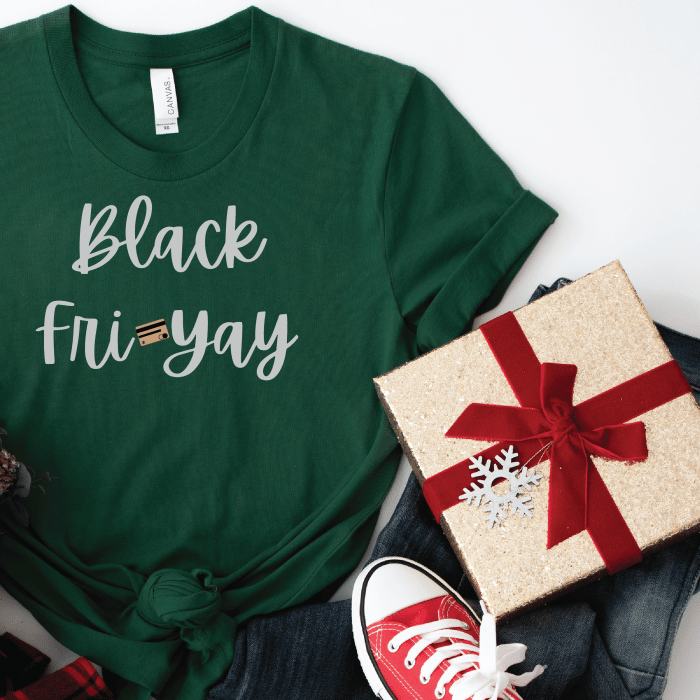 Black Fri-Yay
FIND THIS PROJECT HERE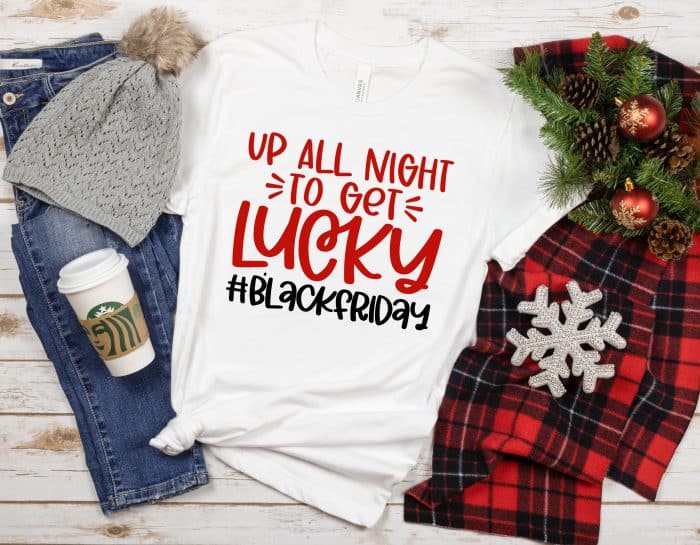 Get Lucky!
FIND THIS PROJECT HERE
BF Squad
FIND THIS PROJECT HERE
Team Black Friday
FIND THIS PROJECT HERE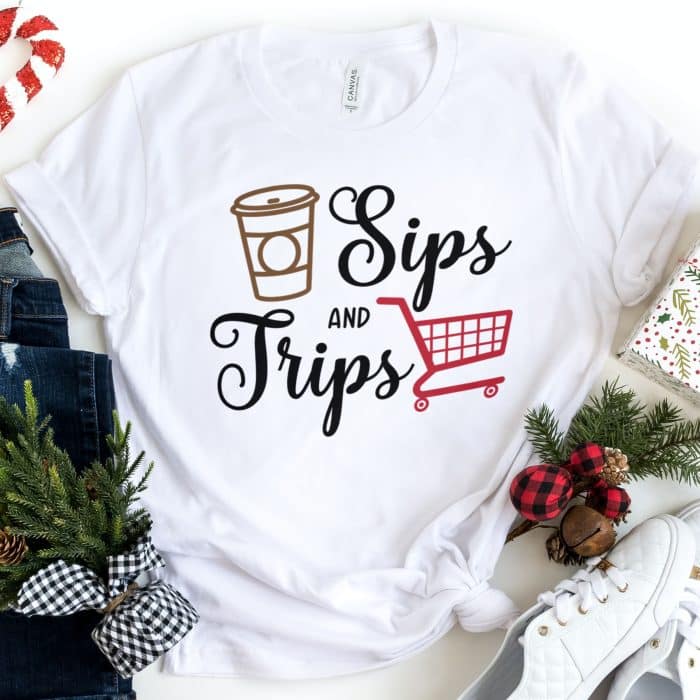 Sips & Trips
Get ready for Black Friday, the biggest shopping day of the year. We've rounded up 18 free SVG Cut Files for you to be prepared. Add to shirts, tumblers, and bags!
FIND THIS PROJECT HERE