So you have a Cricut! What do you do now? I will show you how to use the features of this amazing machine as well as navigate through the Cricut Design Space Program! We will chat about all the materials you can cut and everything you need to know about your Cricut!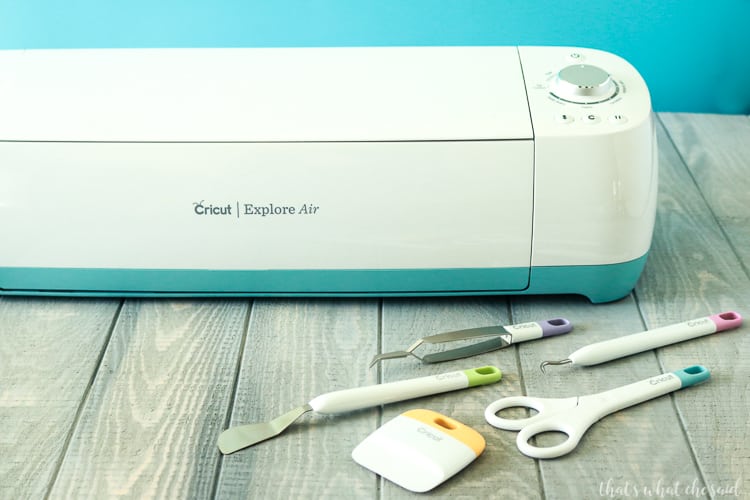 This page is a work in progress! New tutorials will be continually added. Be sure to sign up for my emails to receive new Cricut tutorials! You can also pin this page to easily check back in!
Don't have a Cricut yet? Check out my Cricut Deals Page to score a discount!


Cricut Everything!
Am I Right?
Get all my tutorials and projects straight to your inbox for free!
Getting Started with a Cricut
A Cricut is an electronic cutting machine that can meticulously cut a vast array of materials depending on the specific machine you may have.
Note: I own a Cricut Explore Air, Cricut Explore Air 2 and a Maker. Everything I can do on the Explore Air you can accomplish on the Cricut Explore Air 2 or the Cricut Maker machines.
The Maker has some advanced features that the Explore series does not which furthermore allows it to cut more materials than the Explore series. You can find the comparison chart of the different machines about halfway down this page here.
If you are looking to purchase a Cricut you may find them online at Cricut website as well as Amazon. I also have a Cricut Deals page where I add links to the best deals I find and my favorite blank items to personalize!
If you just received or bought a Cricut I urge you to check out my Getting Started with your Cricut post.
How does the Machine know what to cut?
In order to tell your Cricut machine how to cut the designs for your project, you will need to use the software program Cricut Design Space. It is free to use and you just need an email address to sign up! You can sign up for a Cricut ID and access Cricut Design Space here. You may also use the Cricut Design Space App for iPads.
You may find more information on Cricut Design space as well as tutorials below.
What materials can I cut on my Cricut?
Materials:
Material Tutorials:
How to Cut using a Cricut
Cricut Cutting Tutorials:
Cricut Design Space Tutorials:
Cricut Tools:
Cricut Accessories:
Favorite Places to find Fun SVG Files:
Cricut Projects