In keeping with our Vinyl Fun theme this week, I'm excited to share an easy project you can do with your kids while they are home for Christmas Break!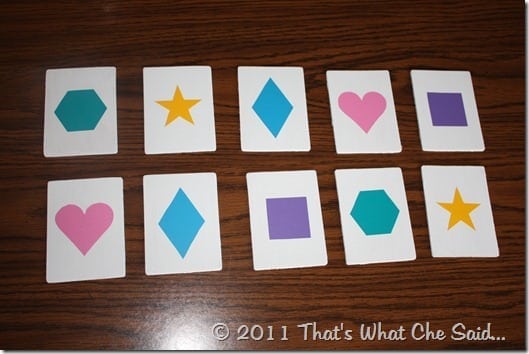 Home Made Memory Game!
Items Needed:
Vinyl
Small wooden blanks
Paint/paintbrush
stencil
Xacto Knife
I started out by painting some plain wooden blanks I found at Hobby Lobby and bought when they were on sale for 50% off!  I chose to paint them white.  This is a great job to delegate to your kids since the next part involves a knife!!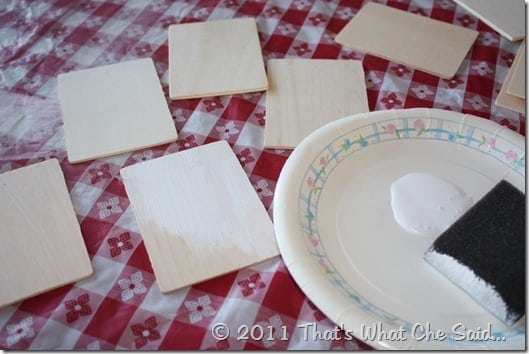 While those are drying, I set out with my colorful vinyl, a stencil of shapes, and my Xacto knife.  I simply took my time and cut out two of each shape using the stencils and Xacto knife.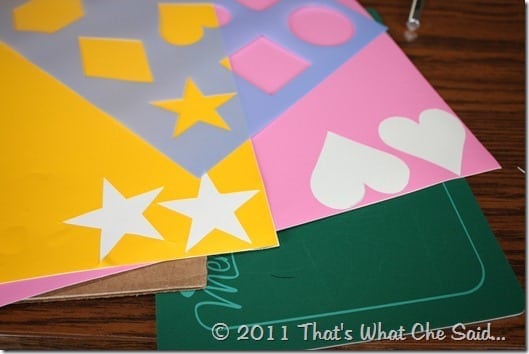 The Vinyl looks great!  It is bold and rich in color and I love how it looks.  The xacto knife cut through perfectly, leaving the backing in tact.  If you needed to do a word, I have full confidence that if you had patience you can use the transfer paper and make a cute word art also!  I just stuck with shapes for now.
So flip them all over and find the match!  I stuck with a smaller number of these for now because they are going to my 3 year old cousin.  I have found if you make games too long, they will just get bored!  You can do as many or as little as you think your cutie pie will like!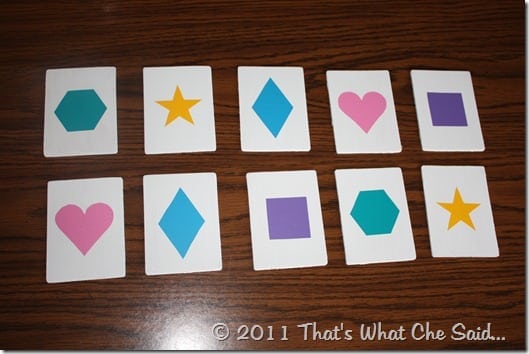 Disclosure:  I received vinyl from Oh My Crafts to use for my project.  All opinions are 100% my own!  I personally found this vinyl to be awesome and think you will too!  Please click HERE to view my full disclosure.
Linking Up Here