Want to jazz up your nails for Valentine's Day?  These DIY Valentine Nail Decals are easy to make with your electronic cutting machine and super cute to accent your favorite nail polish!  This is a great way to use up your vinyl scraps!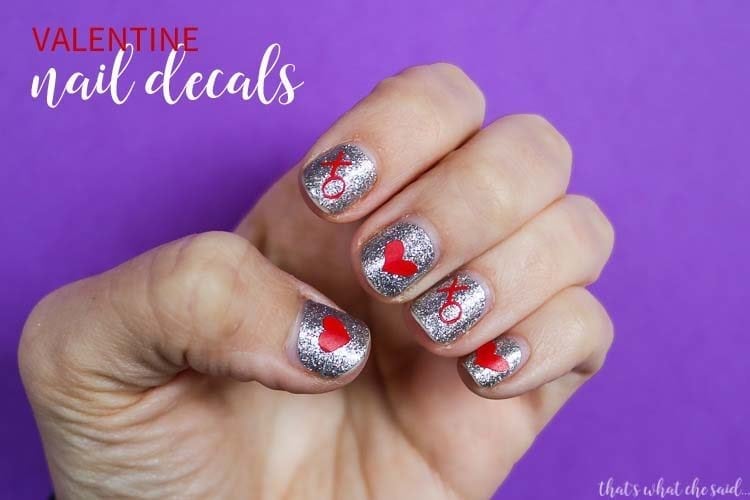 Back, way back, when I was pregnant with Spangenbaby, I made these DIY flower nail decals for my toes!  I can't believe how many people loved that post so I thought I would bring it back as nail decals for Valentine's Day!
I normally don't have pretty nails but recently I have been getting gel manicures and/or using Color Street Nail wraps and I think it's a little something that makes me feel better about myself.  Especially because I am at a computer all day, it's nice to have cute nails!
You can cut these in different colors or all the same color in a sheet!  I will walk you through how to cut them separately or together below!
These apply super easily.  I didn't even have to use transfer tape but if you are a beginner with vinyl, the transfer tape will help you out a bit!
Valentine Nail Decals Supplies
Nail Decals File (found below)
If you want to cut your designs in different colors you are set to go!  The file I provide has each design in a different color!
If you want to cut all the designs in the SAME color vinyl then when you upload your design into Design Space, you will want to come to the far right and change all the colors to the same colors!
This is how they will upload: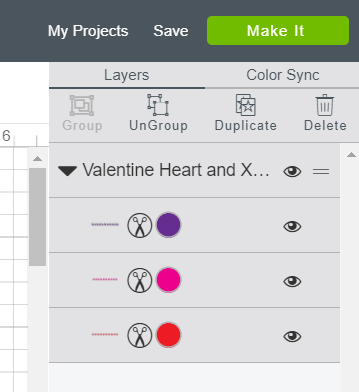 You will then click on that colored circle and a new box will open with new color choices.  The colors that are currently used in the project are at the top!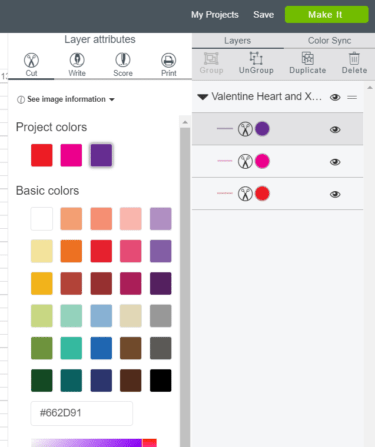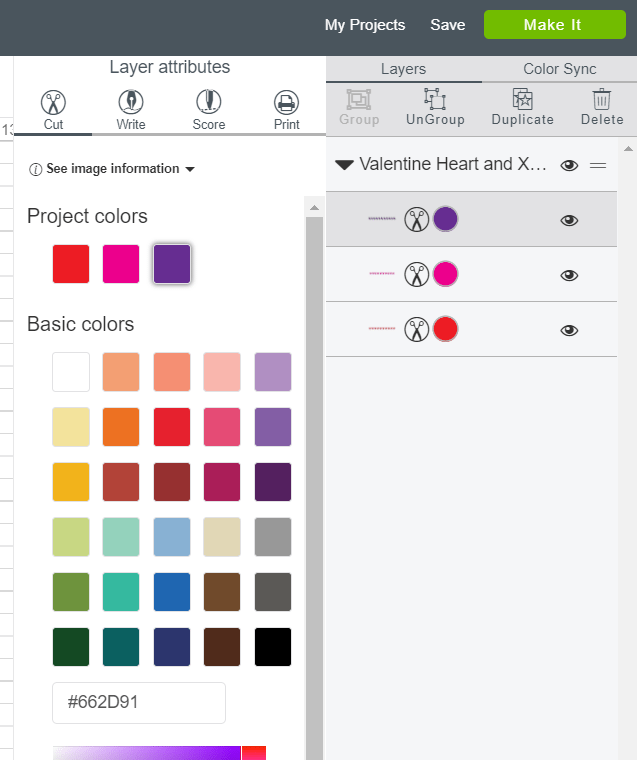 Choose one of the project colors and change all three circles to that same color!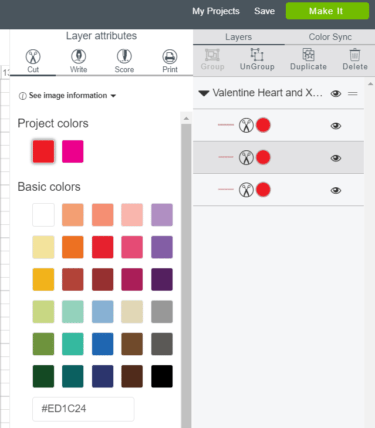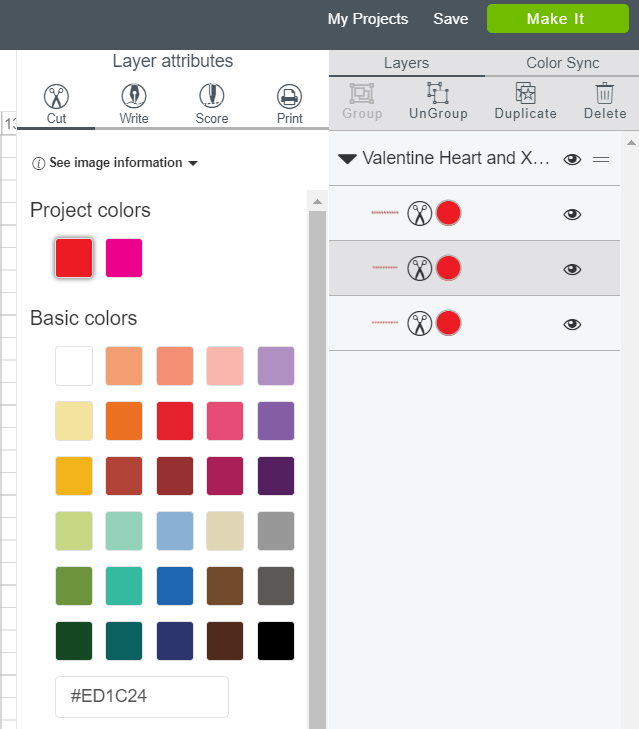 Then you will select all three lines of decals and then the "attach" button will become visible and you will want to click that!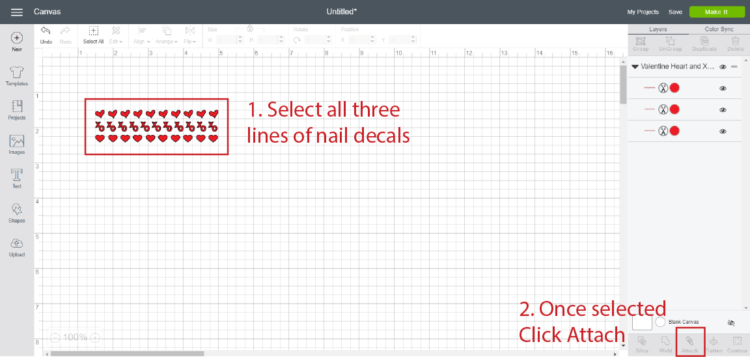 Then when you cut you will have a sheet of all the designs!
How to Apply Valentine Nail Decals:
Once you cut your valentine nail decals, you will want to clean your nails with a rubbing alcohol wipe (or rubbing alcohol from bottle and cotton ball).  Then either carefully placing them or using transfer tape apply to your clean dry nail.
DOWNLOAD DIY VALENTINE NAIL DECALS BELOW
This download is for personal use only!
YOU MIGHT ALSO LIKE:
Find all my Valentine Projects here and all my Printable Valentine Cards Here.
Pin Valentine Nail Decals