Did you know your Silhouette machine can write for you?  These DIY Note Cards were made possible by using the cut and perforate features as well as the Silhouette Sketch Pens!  DIY Note Cards, a perfect Back-To-School Teacher's Gift Idea!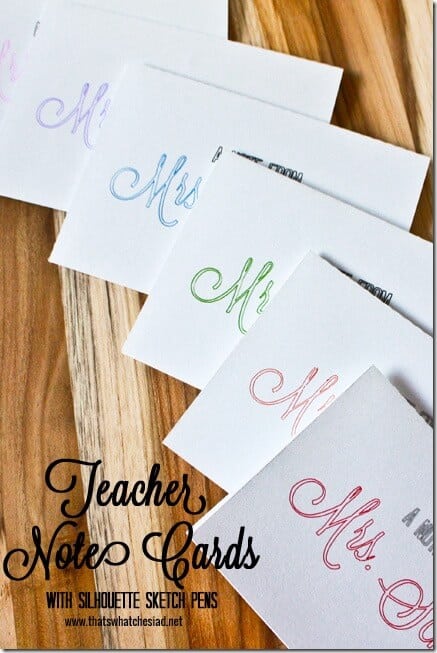 Let's get to it!
How to Use Silhouette Sketch Pens:
This method is for the Cameo 1 and Cameo 2.  On the machine side, all you have to do is replace the blade with a sketch pen!  Easy Peasy!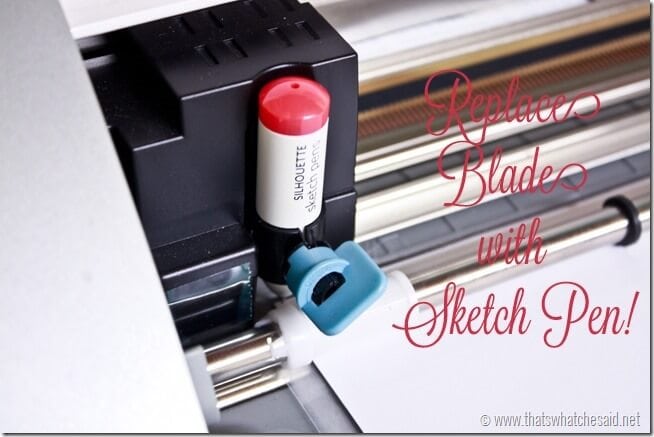 In Silhouette Design Space you will choose the design you want to use the Sketch Pen on and you will Highlight the particular piece of the design > Cut Screen > Select Sketch Pen under Blade options.
Supplies for DIY Note Cards:
White Cardstock
Silhouette Cameo
Sketch Pens
The Sketch Pens are great in that you are not cutting with precision, you are "writing" with precision!  You can make all those beautiful fonts that we love so much come to life with the use of your Silhouette!
The Silhouette Online Store offers shapes too, specifically for the sketch pens!  Even better, have a shape you love?  Silhouette Designer Edition Software lets you convert those shapes to sketches as well!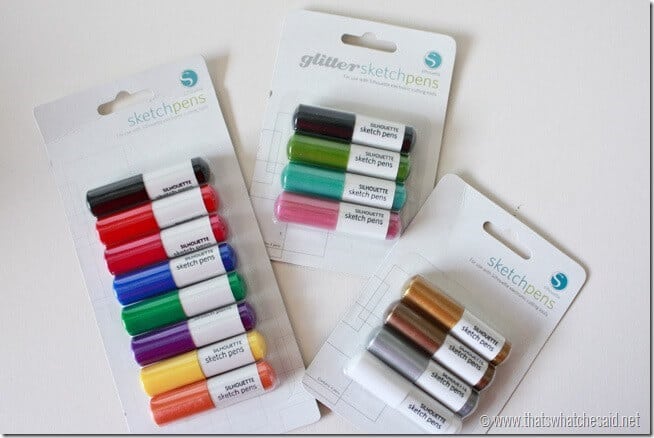 This is truly a crafter and scrapbooker's dream machine!
I used the cut feature with the score feature along with the sketch pens to make these adorable personalized Note Cards for Michael's Teacher!  Three different actions from one machine.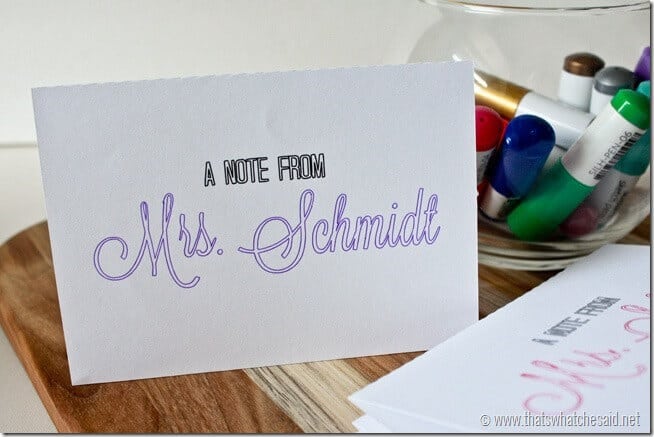 I changed out the colors on each to add variety!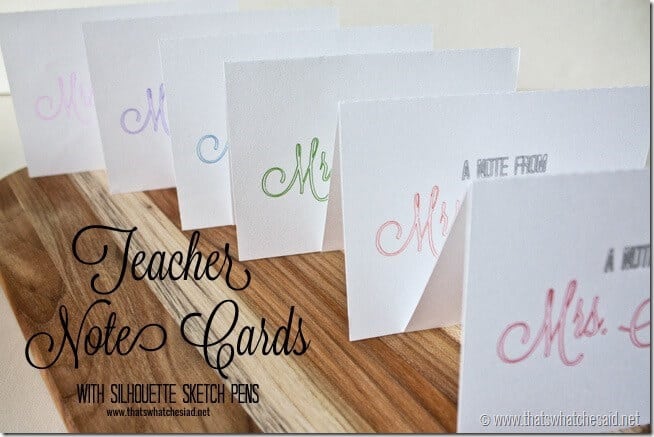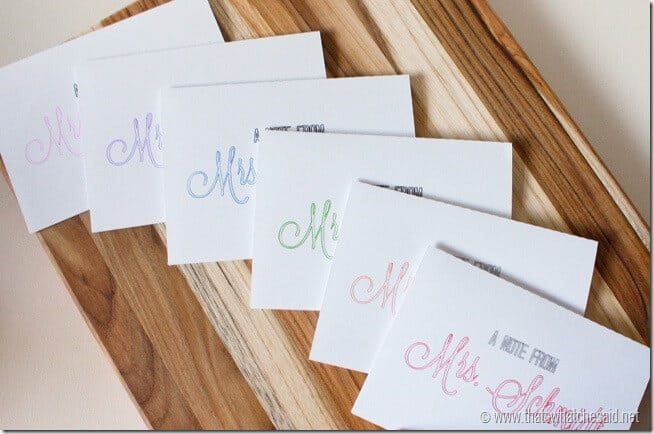 Need more inspiration on why you pretty much NEED one of these machines?  Be sure to check out all my Silhouette Projects and Video Tutorials to get inspired!