Since it is now September it is totally acceptable to start talking Halloween right?  Right!  That's what I thought too :)   I had such a good time making these adorable Halloween Treat Bag Tags with the new Silhouette Stamp Kit from Silhouette!   Yes, you heard me!  THE STAMP KIT IS HERE!!  WOO HOO!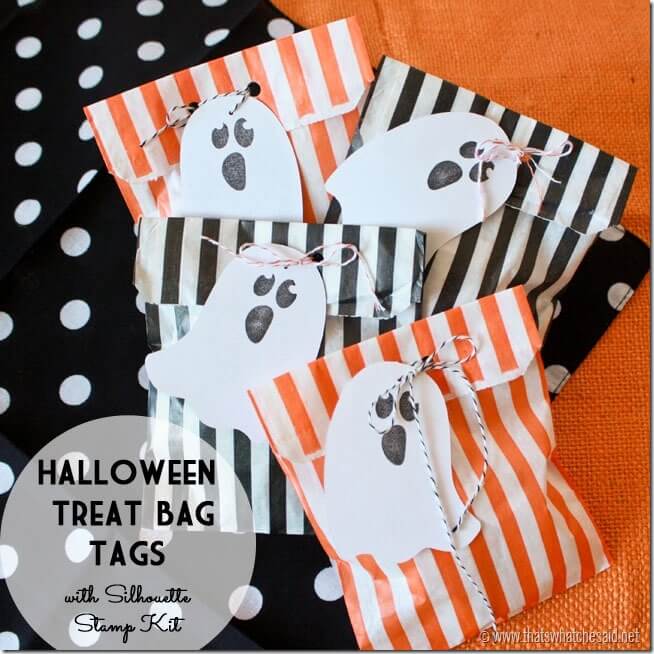 I am a part of the affiliate team so I have the lucky privilege to get to try out the new projects and bring them to you with fabulous discounts!  Today is no exception!  I'm here to talk about the brand new stamping kit from Silhouette!  On Sale now through September 13th.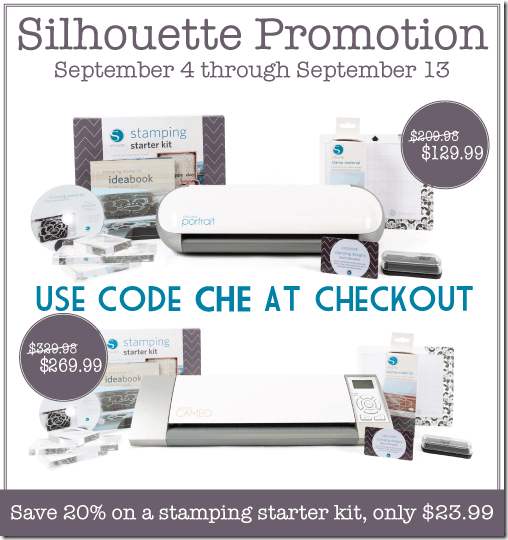 I am going to show you how easy this stamp kit is to use and how awesome the stamps turn out!  So many ways to personalize these! Let's get started!
I started out by getting my designs set in the Silhouette Studio Software.  I offset my image and used that as my cut lines for my cardstock images.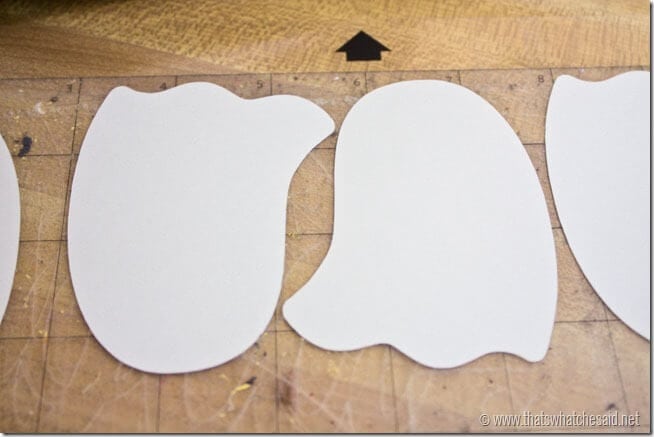 Now I needed to cut my stamp.  I used the special perforated mat that came with my kit and I smoothed the stamp media on to it and loaded the mat into Cammie.  I chose "Stamp Material" as my media and adjusted my blade settings and cut.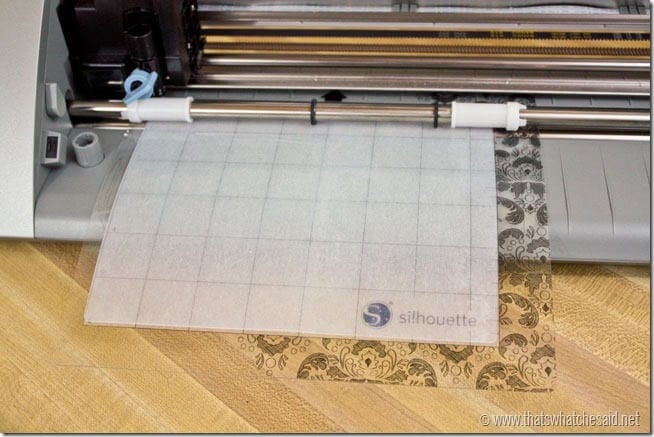 I removed all the excess stamp material and then applied my stamp to an acrylic block that came in my kit as well.  There were 3 sizes, I chose the block closest in size to my stamp.  I made one with the negative of my design as well.
I loaded the stamp up with ink (also in your kit) and lined it up with my cardstock cutout.  (The clear block and grid lines help with this!)
I gave it a stamp. It was actually really easy and not as messy as I orginally thought this was going to be!
I punched a hole, used some twine to attach to my Halloween Treat bags.  These could also be attached to toothpicks for cupcake toppers as well!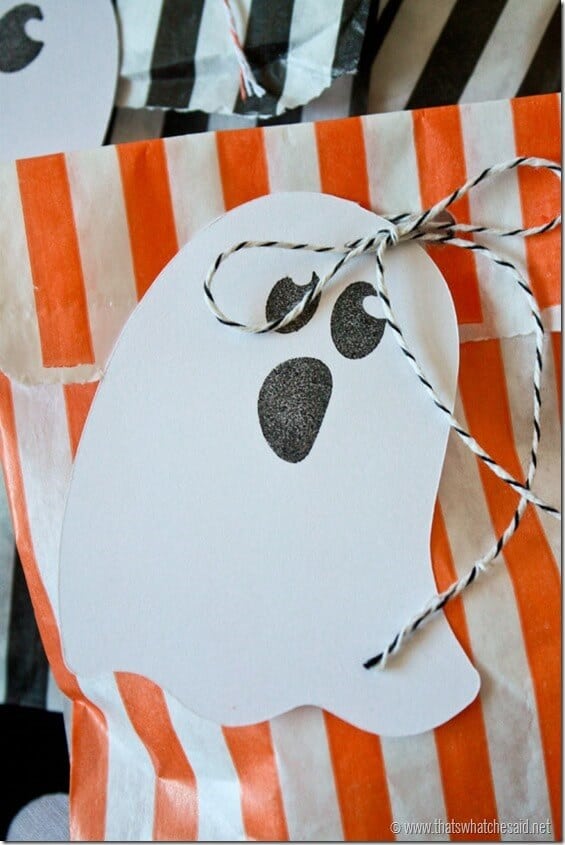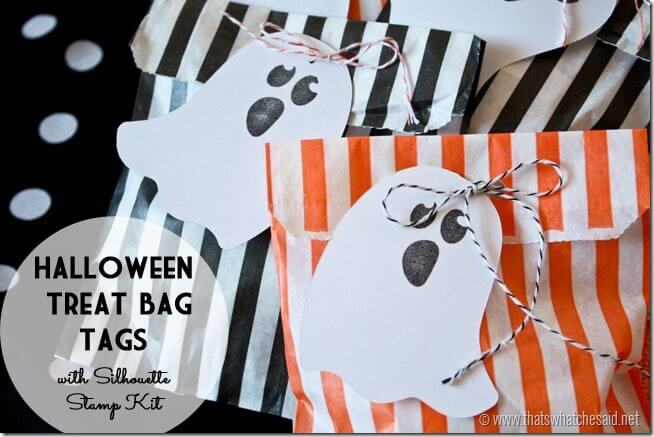 So what are you waiting for??  Now is the perfect time to get yourself a cutting machine with stamp kit!  They are bundled for extreme discounts!  If you already have a machine, you can pick up a stamp kit at a 20% discount!
You can get
Portrait Cutting machine + Stamp Kit for $129.99

Cameo Cutting machine + Stamp Kit for $269.99

Stamp Kit for $23.99
Shop here and be sure to enter in code CHE at checkout to get the fabulous discounts!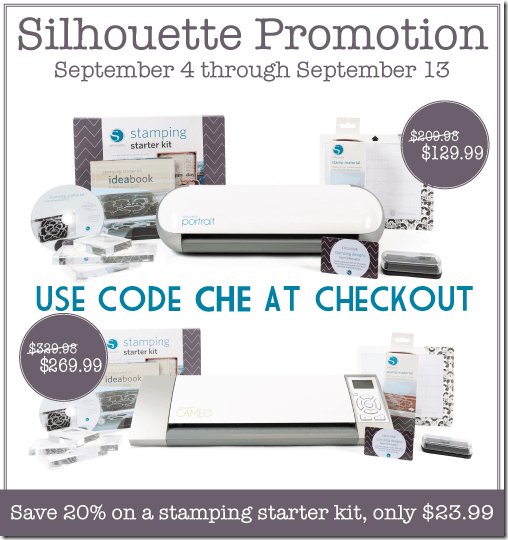 I also invite you to see ALL of my Silhouette Projects to get a great idea of all you can do with these awesome machines!
Have a fabulous time getting your stamp on!  What will YOU make first with your stamp kit?