Create a So Very Thankful Sign with me using my xTool laser cutter and an amazing design from Creative Fabrica! Don't miss their All Access pass for only $1 for the first month's deal!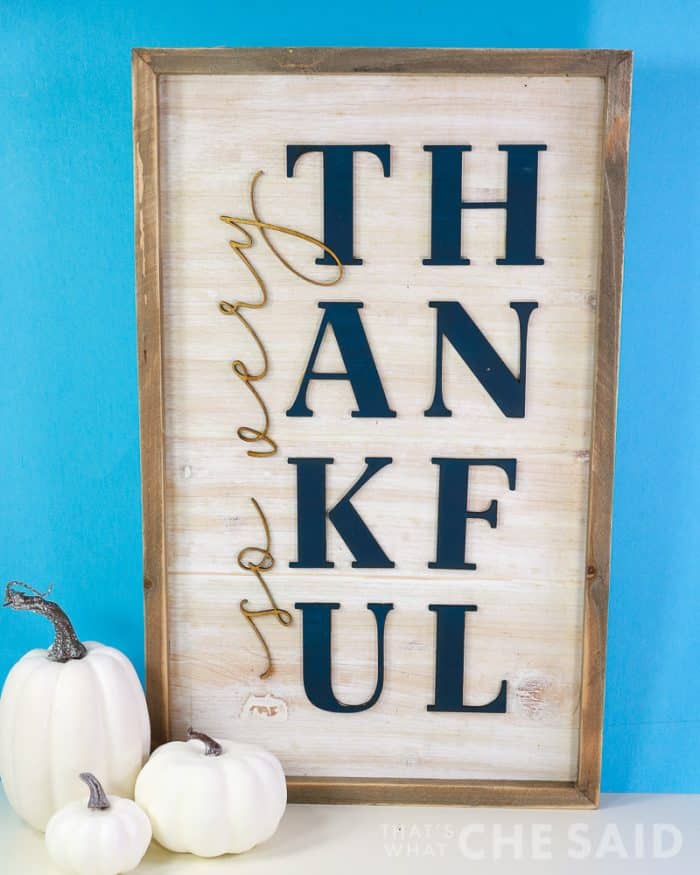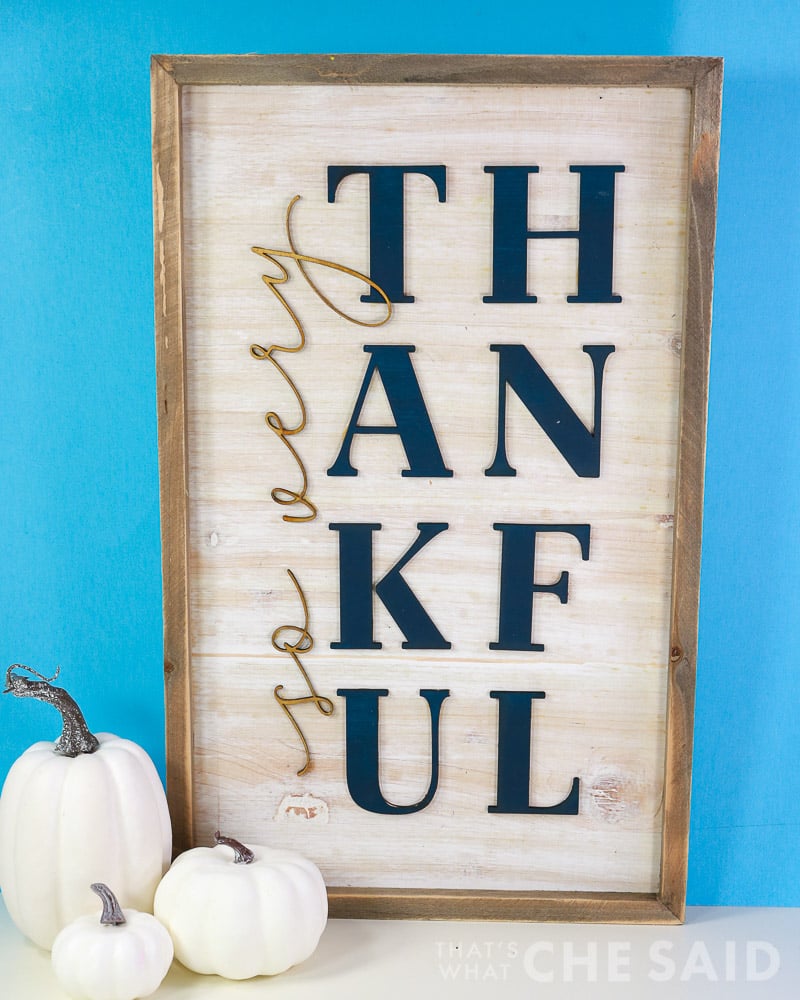 This post is sponsored by Creative Fabrica. All opinions are my own.
I was putting away all my Halloween decor and realized that I was missing a piece of art to hang on the wall where I have been hanging seasonal art. I wanted something I could whip up quickly so that meant I didn't have time to design a file myself. Creative Fabrica to the rescue!
Creative Fabrica is a one-stop shop for fonts, graphics, SVG files, sublimation designs and so much more and they have an All Access Pass where you can download exactly what you need when you need it for a small monthly fee! Even better they are offering us access for only $1 for the first month!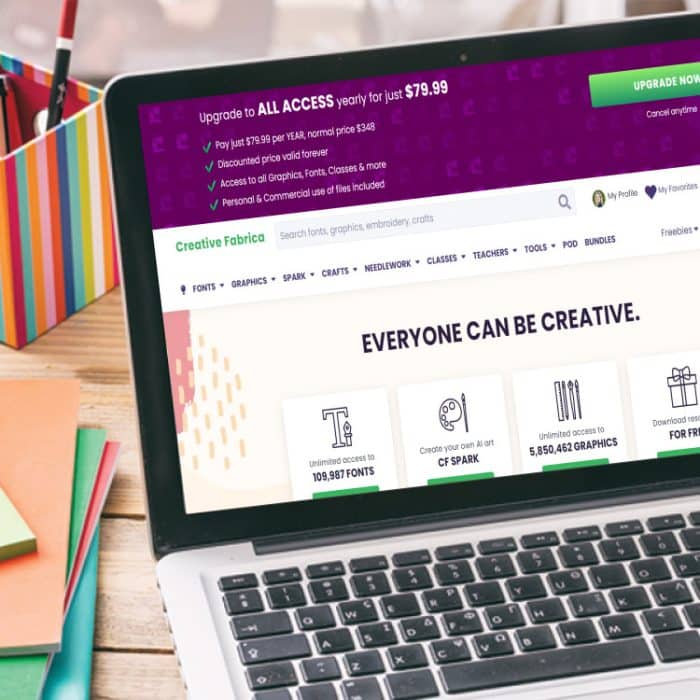 What's Included in the Creative Fabrica All Access Pass:
Over 6 million creative assets including fonts, SVG cut files, Sublimation Designs, graphics, embroidery files, and print-on-demand assets!
Commercial license included! This is amazing if you wish to sell products made with these designs!
Design and Craft Classes
Ability to request designs to be made for you! What?!
Discounts from craft partners
Font Manager
Word Cloud Art generator
Premium support, designs are added daily, and so much more!
This post may contain Amazon Associate and other affiliate links.
As an Amazon affiliate, I earn a small commission from these links at no additional cost to you.
Supplies for Thanksgiving Sign

*When I am painting the wood, I choose to use basswood or draft board since it is a more cost-effective material and doesn't require a perfect finish since it's being painted! If you wanted to skip the paint, I would recommend finished cherry, maple, or walnut wood sheets!
You can easily make this sign using adhesive vinyl or even stencil vinyl and painting but I am always looking for projects to use my laser and I also really love the 3D look the layered wood creates!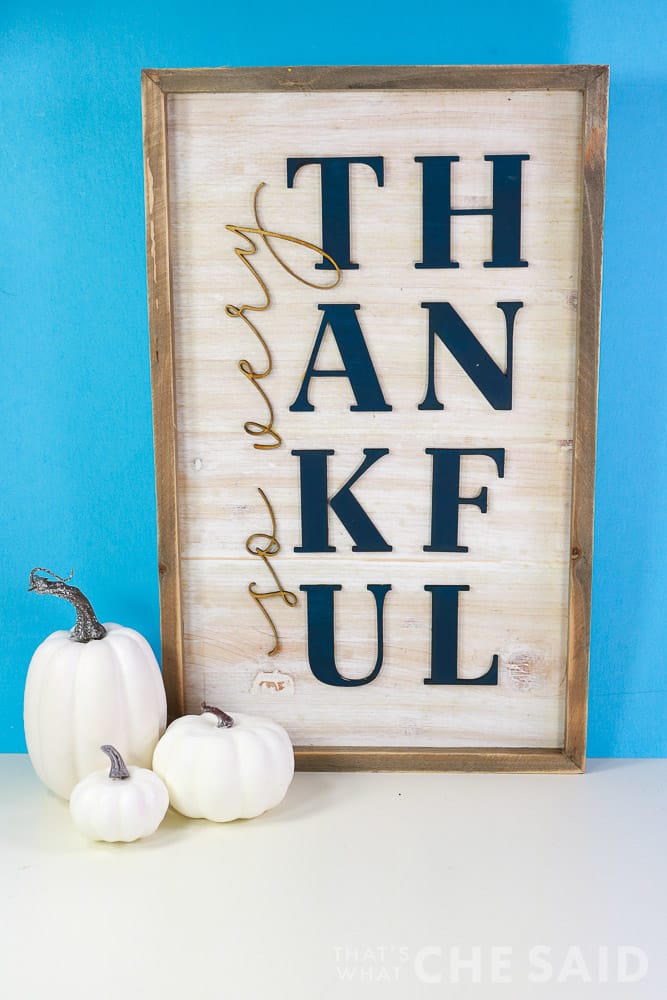 PREPARE THE FILE
Since the design I chose has overlapping parts (The T and the Y) I needed to slice the design so that the wood layers would lay in one even layer. To do this, I opened the file in Adobe Illustrator and used the DIVIDE tool, and removed the part of the T that overlapped with the Y so that they would fit perfectly together. Then, I merged all the pieces of the Y back together to be one!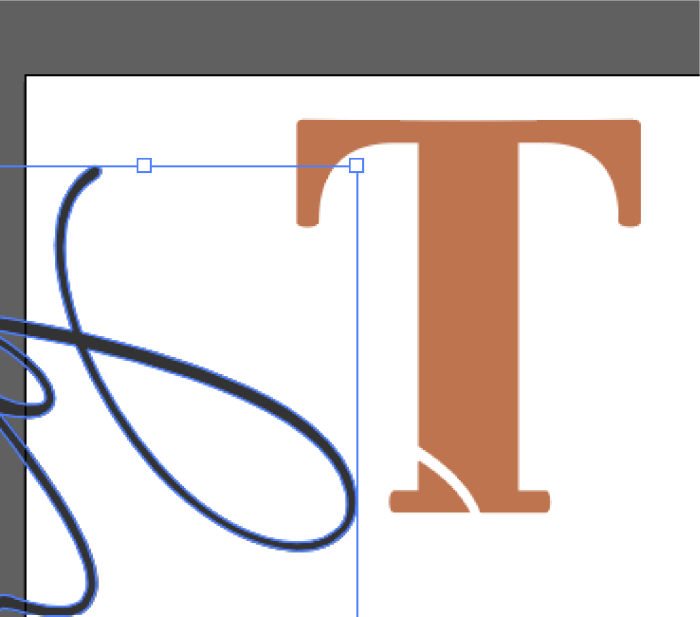 Here you can see where the pieces fit like a puzzle on the same plane vs being stacked on top of one another.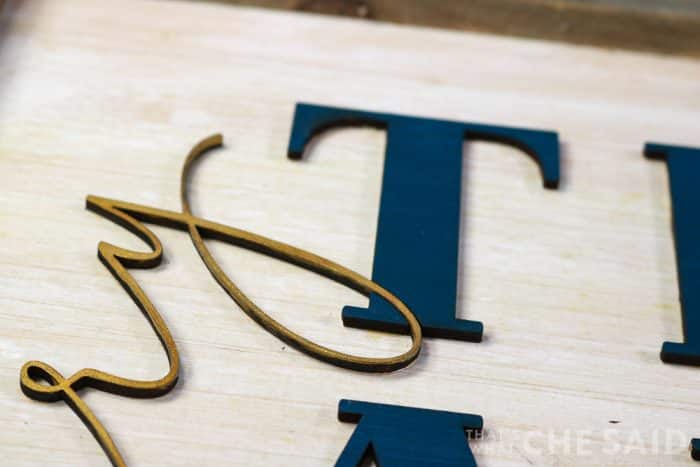 How to Make a Thankful Sign
To make this sign, I painted two sheets of basswood for my M1, allowing them to completely dry.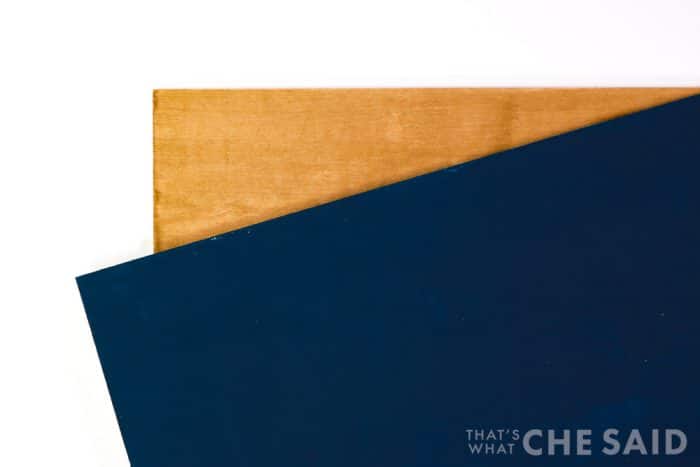 I then covered them in the masking sheet/tape and then inserted them into the M1 and connected the machine to the XCS software on my laptop.
When cutting with a laser and wood, there can be scorch or burn marks near the edges of the cut. The masking tape/sheet takes the burn/scorch so when that is removed your wood is clean and pretty!
Next, I uploaded the file and arranged the letters on my wood through the camera view in XCS. I cut the letters. I cut them in 2 phases, the navy and then the gold.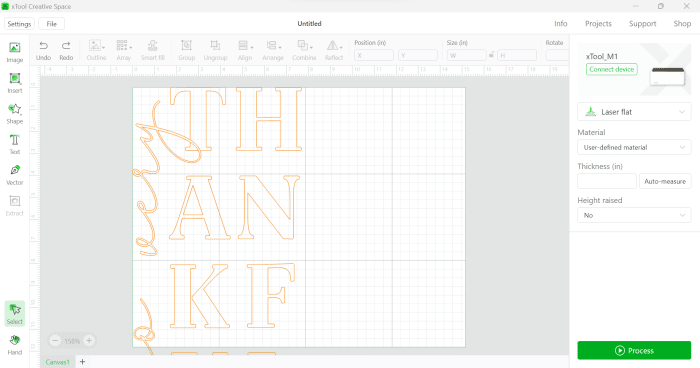 Once they are cut, I simply glued them to my sign! I chose navy and gold versus traditional fall colors because that's how I decorate my house! I love how easy it is to personalize these files from Creative Fabrica!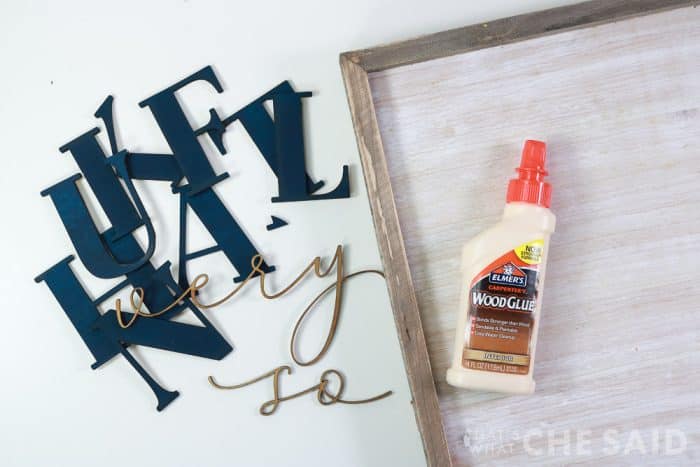 You can find more information and a complete overview of the xTool M1 here and also find detailed tutorials on how to cut vinyl or stencil vinyl using a Cricut or Silhouette cutting machine.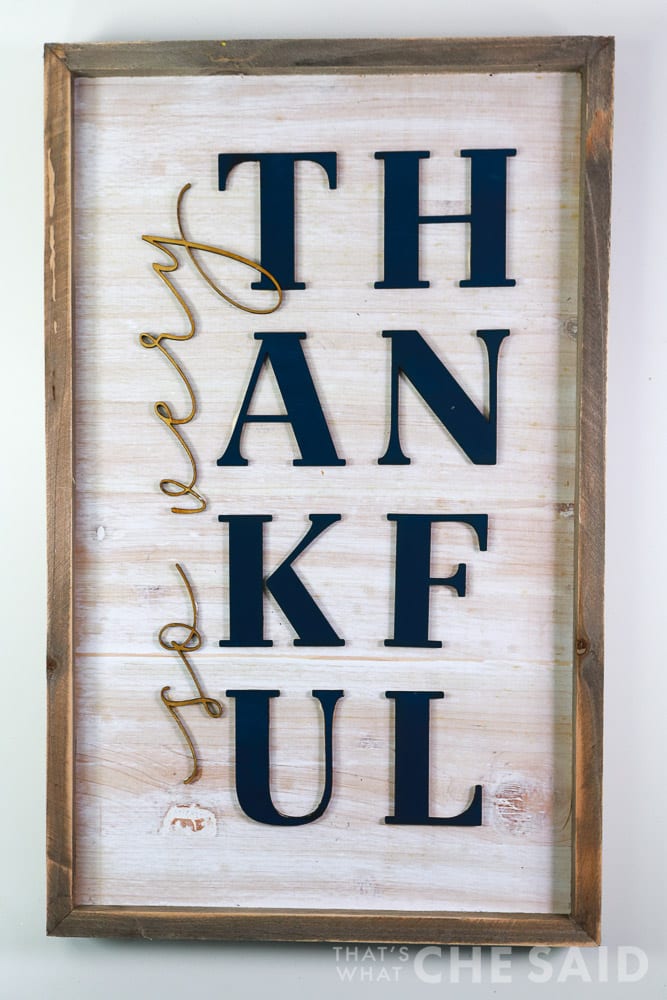 If you want to be able to hoard fonts, I mean collect fonts :) or have access to sublimation files and SVG cut files whenever you need them, be sure to take advantage of the $1 for the first month deal!
Don't Miss Out!
Get quick crafts, easy recipes and free printables & cut files straight to your inbox!
MORE THANKSGIVING PROJECTS YOU MAY LOVE:
[ess_grid alias="thanksgiving"][/ess_grid]