You all know how much I love my Silhouette!  I might have mentioned something a time or two before!  Today I am using the newest material to grace the Silhouette line up…chipboard!  It is thicker than cardstock but not as thick as cardboard and it is perfect for gift boxes, banners, those awesome 3D shapes in Silhouette library and more!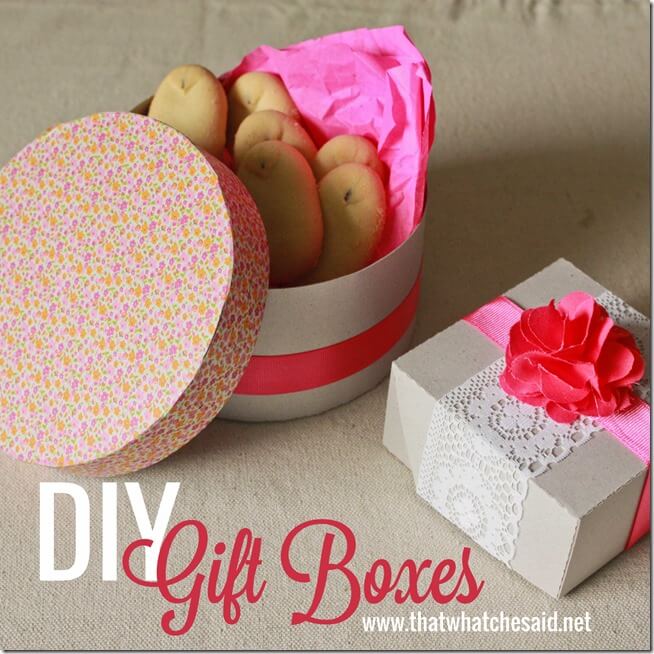 My Silhouette is one of my most favorite crafting tools.  It is incredibly versatile and can do so much more than just cut.
I have made several vinyl projects.  I love the fabric inks and I used them to make this funny baby onesie and I made a screencast on how easy it is to use the Designer Edition of Silhouette Studio Software.  Add in a fun ghost t-shirt and the analytical version of a Christmas dish towel with the heat transfer and your options with the machine are endless.
I couldn't wait to get my hands on the chipboard and create these cute DIY Gift Boxes.
Supplies for DIY Gift Boxes:
Silhouette Cameo
Hat Box Design
Pizza Box Design
Silhouette Chipboard
Washi Tape
Ribbon
Fabric Flower
Glue
Clear Tape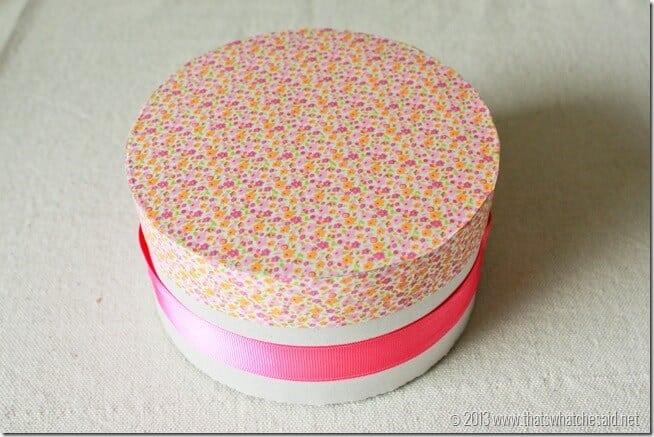 This cute little hat box that measures 5.75 inches across!  I simply cut from the chipboard using designs from the online store, assembled it, and then embellished!
The hat box top is covered in what else?  Washi Tape!  You know I love my washi tape!  I just wrapped a ribbon around the box part!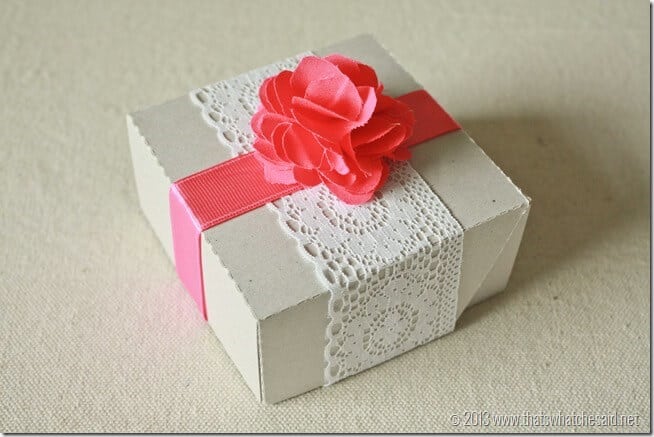 The pizza box has ribbon and lace and is topped with a fabric flower.  So cute and so easy and you know…YOU KNOW how much you love it when the deal sites have those cute Kraft boxes on sale…well now you can make your very own!!!  No more buying 30 when you only need one!  And you can change the size of the box to suit your needs as well!