If you have a graduate and are throwing a graduation party, you will need this easy DIY Graduation Banner made with this fun Graduation Hat SVG File and the Diploma SVG from my Senior Class T-Shirt post!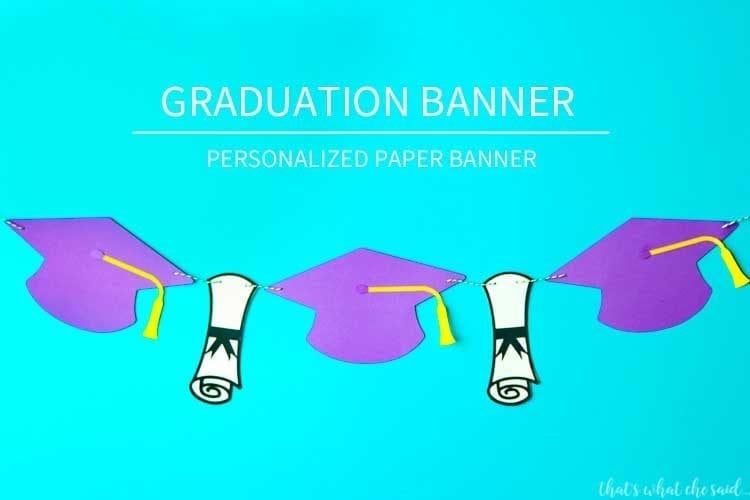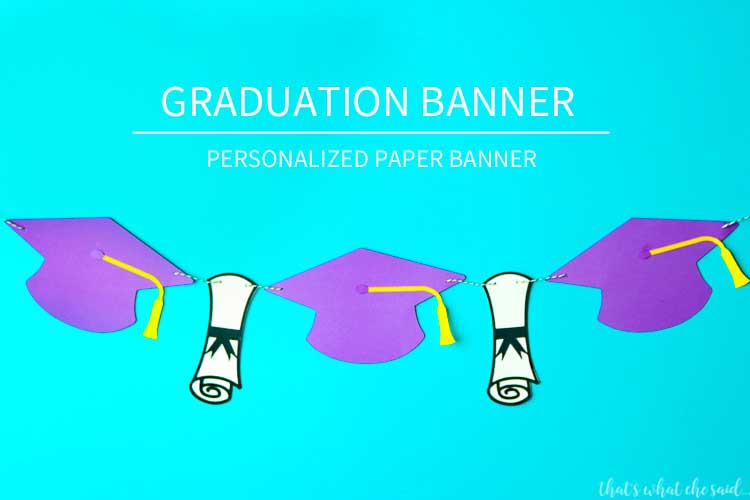 A personalized graduation banner is possible when you customize this banner to your school colors and so easy to make with your Cricut machine!
This post may contain Amazon Associate and other affiliate links.
As an Amazon affiliate, I earn a small commission from these links at no additional cost to you.
Supplies Needed for Graduation Banner:
I made this graduation cap cut file and for the banner, I merged the top and bottom of the graduation cap together so that I could have one solid piece. Here is how:
Upload the SVG file into Cricut Design Space. With the design selected UNGROUP the design.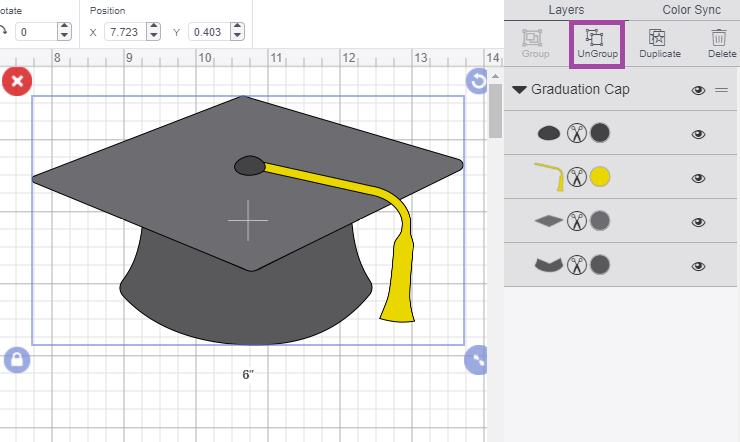 Select the bottom and the top of the cap and select WELD.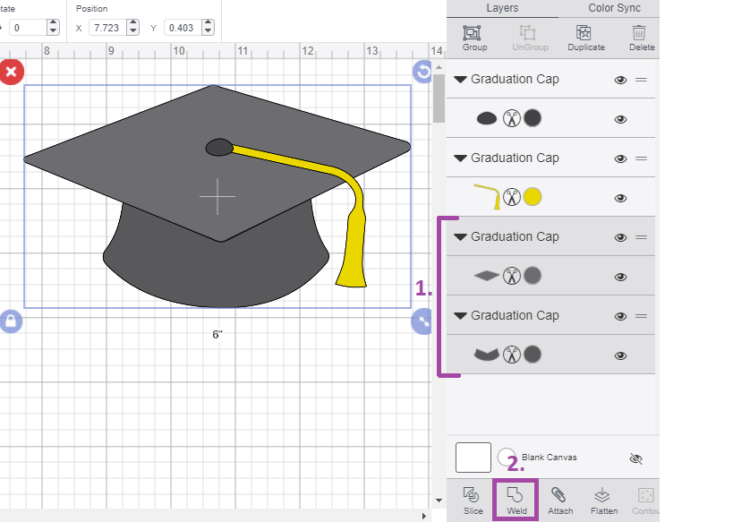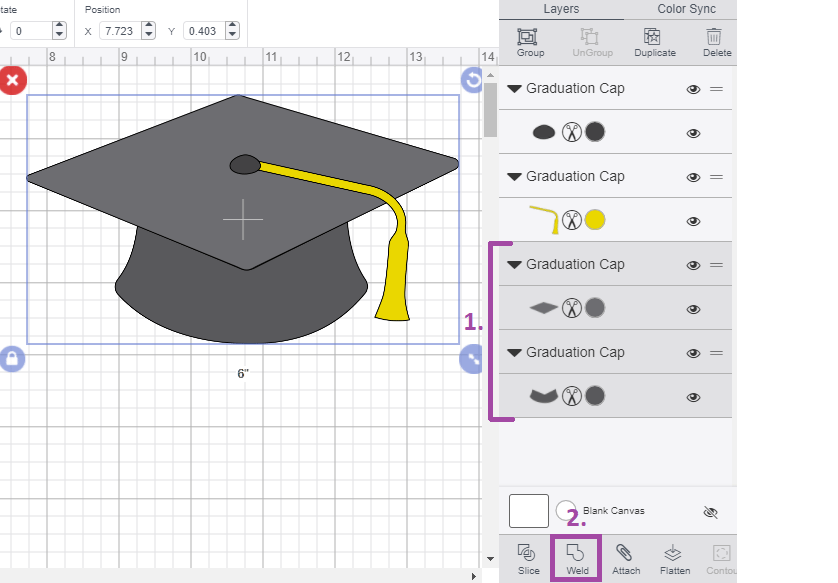 Now those pieces are one solid piece instead of two. Group all the pieces back together.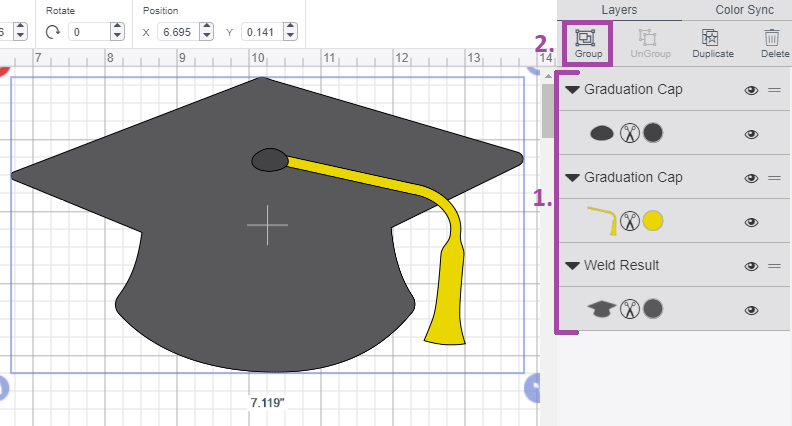 Click the duplicate button 6 times. You do not need to worry about organizing or arranging the designs from overlapping on you Canvas screen, Design Space will space them out and add them to your mats on the Prepare screen for you.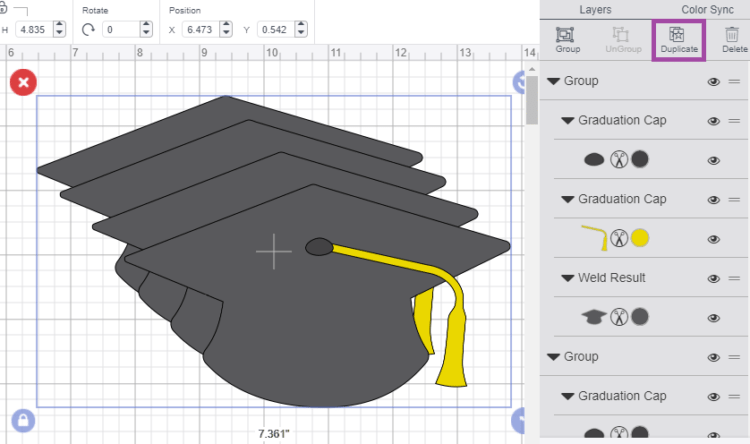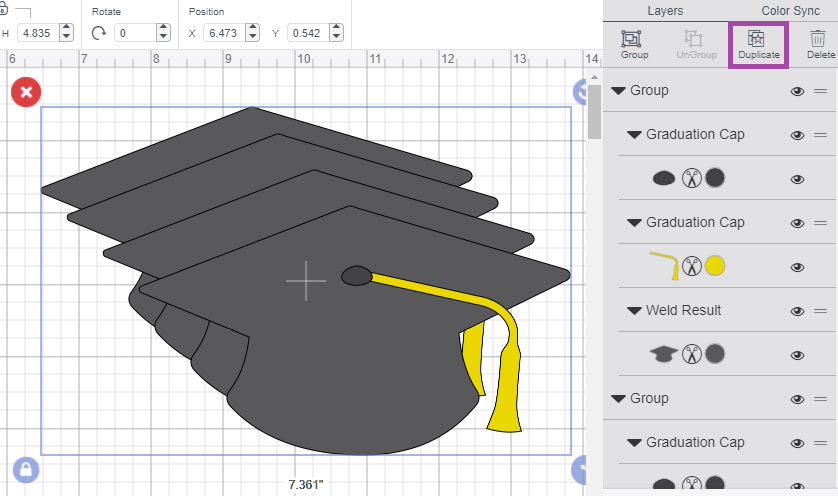 For the diploma file, I separated that from my Senior Class T-Shirt Design. Then I deleted the top layer.
I bet you are asking why so many extras in these files? The reason is that I want them to be universal so that you can use them for multiple things! Like the diploma in the Senior Class Shirt and then the Graduation Hat for the banner and stay tuned I am also using it for some adorable Thank you cards coming later this week!
Using a fine tip glue pen, add the tassel onto the graduation hat and then the button on top of the tassel. Glue the Black diploma outline on top the white diploma cut out.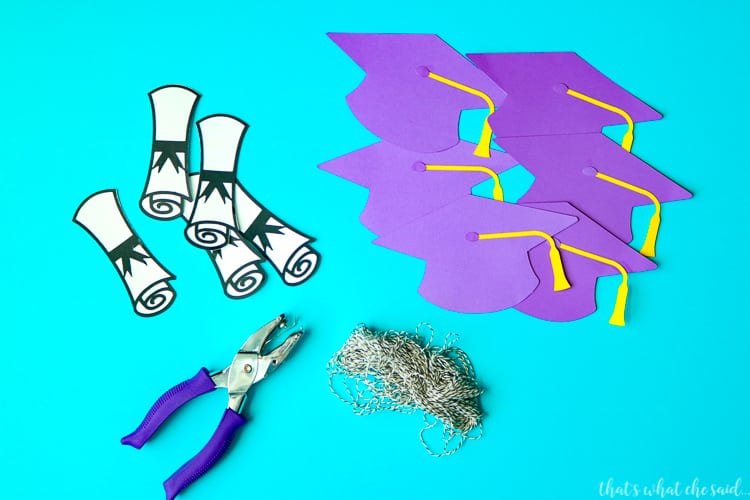 Now you will punch holes in the hats and diplomas. I used this 1/8 inch punch and made holes for my twine.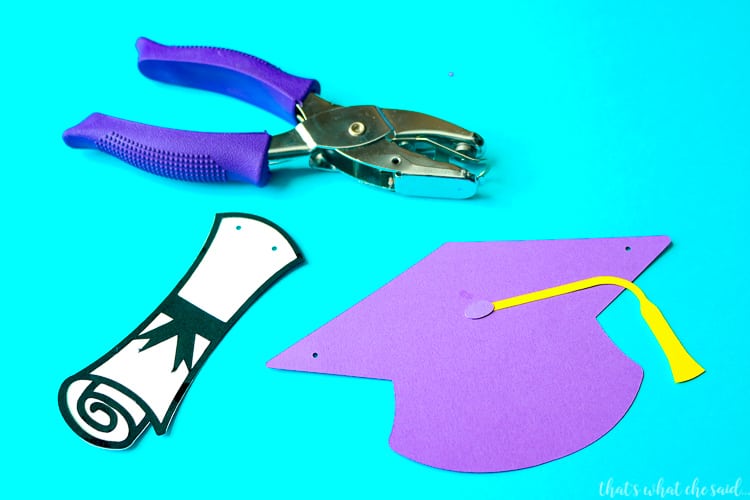 Tip: wrap the end of your twine with clear tape and it makes it easier to thread through the holes.
I bet you are also asking why I didn't have the Cricut cut the circles for us? The reason is that I used twine here and wanted tiny holes, maybe you only have ribbon available and need larger holes! You can customize it for the supplies you have on hand by the size of the hole punch. You can also add those to the file if you want Cricut to cut them for you.
I laced the twine and alternated the designs and now have this fun Graduation Banner for your favorite grad!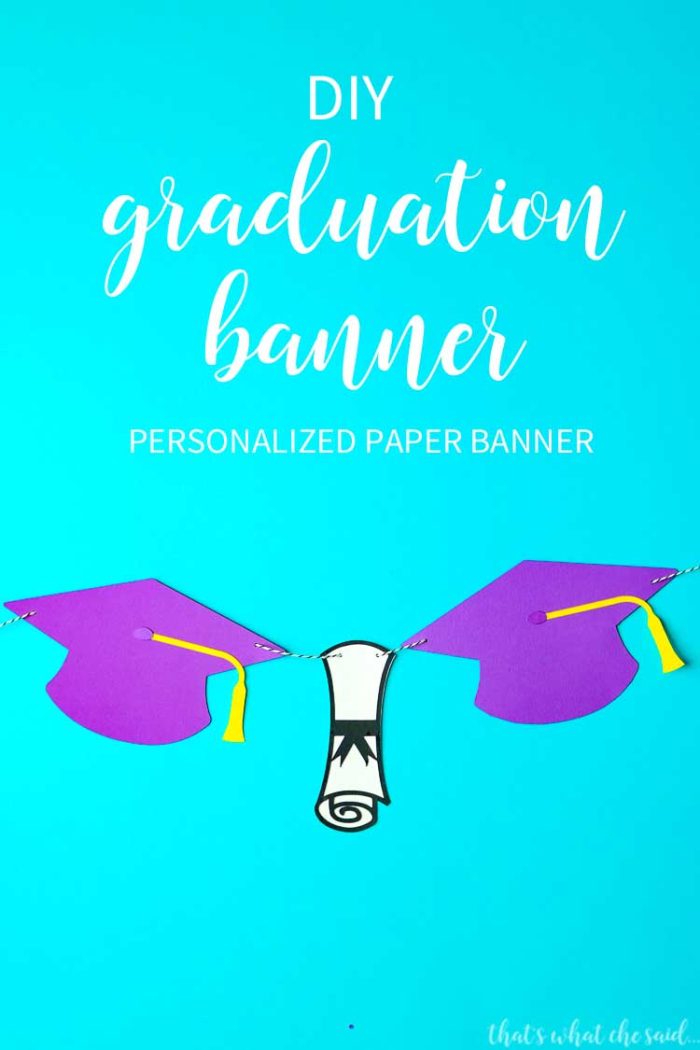 Download Graduation Cap SVG File Here
The duration of this FLASH FREEBIE is over and it is no longer available as a free file.
You may now find it in my shop as an instant download!
Flash Freebies are available for a limited time.
Be sure to sign up for my emails so you never miss another Flash Freebie!
Don't Miss Out!
Get quick crafts, easy recipes and free printables & cut files straight to your inbox!
You might also like:
PIN GRADUATION BANNER