Did you get a new Cricut?  Thinking about getting a new Cricut?  Getting started with a Cricut explore is easier than ever!  I am also sharing all the notable things about the Cricut Explore that I love! Thanks to Cricut for sending me this machine to explore myself!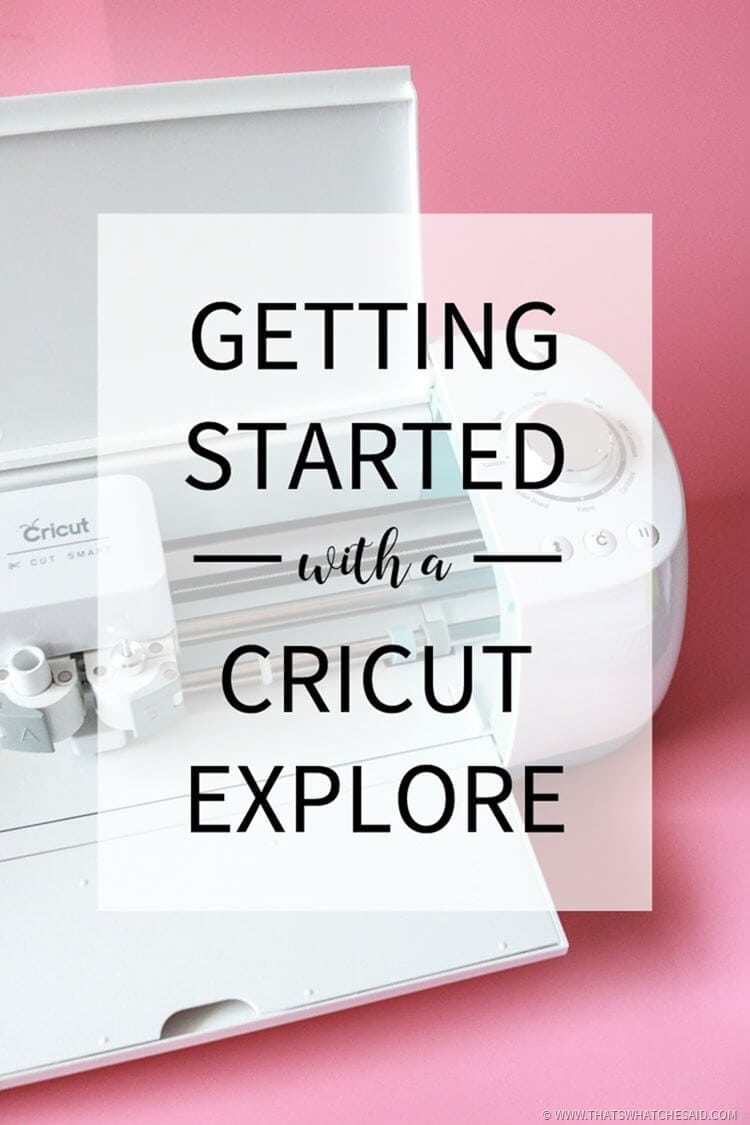 I am a fan of electronic cutters.  There is so much you can do with them and the creativity is endless once you are comfortable with your new machine!  I had always heard Cricut in relationship to the cartridges but with the new Cricut Explore models, you no longer need cartridges! (you can still use them if you have them from previous models!)   Having used other cutting devices I will share what really made me take notice as I used my Cricut Explore Air™ machine for the first time.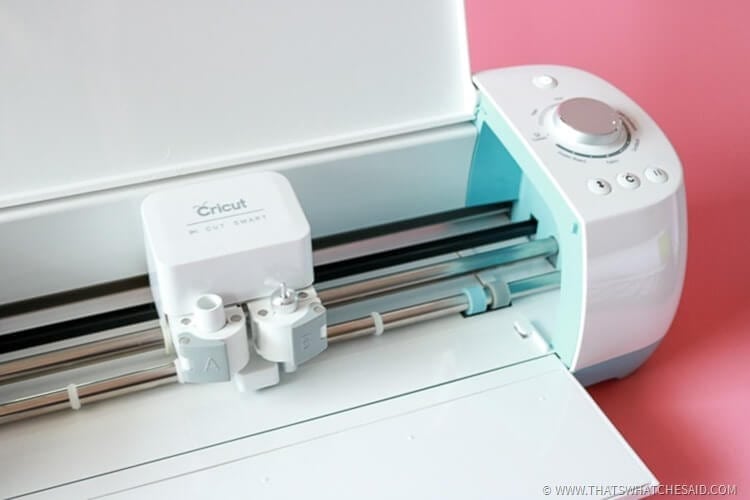 For starters, I unboxed my Cricut Explore Air™ machine.  You are greeted first thing with this envelope that tells you to start here! It contains directions for using your machine with an iPad or directions for using your machine with a computer.  I am using a computer today!  They also provide you with some cardstock and vinyl to do a quick sample project to get you going and I love that!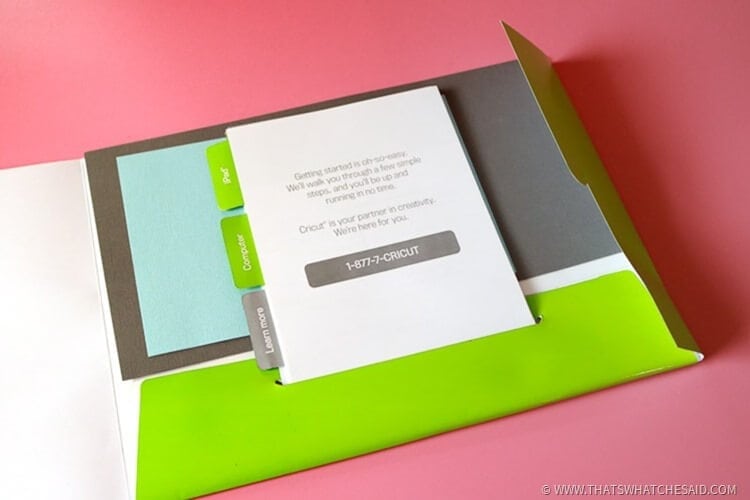 Next, I took out the contents!  A machine, in a handy little bag, (making it a breeze to life out of the box!) a green 12×12 cutting mat, a power cord, a machine to device cord and lastly a Cricut pen in silver.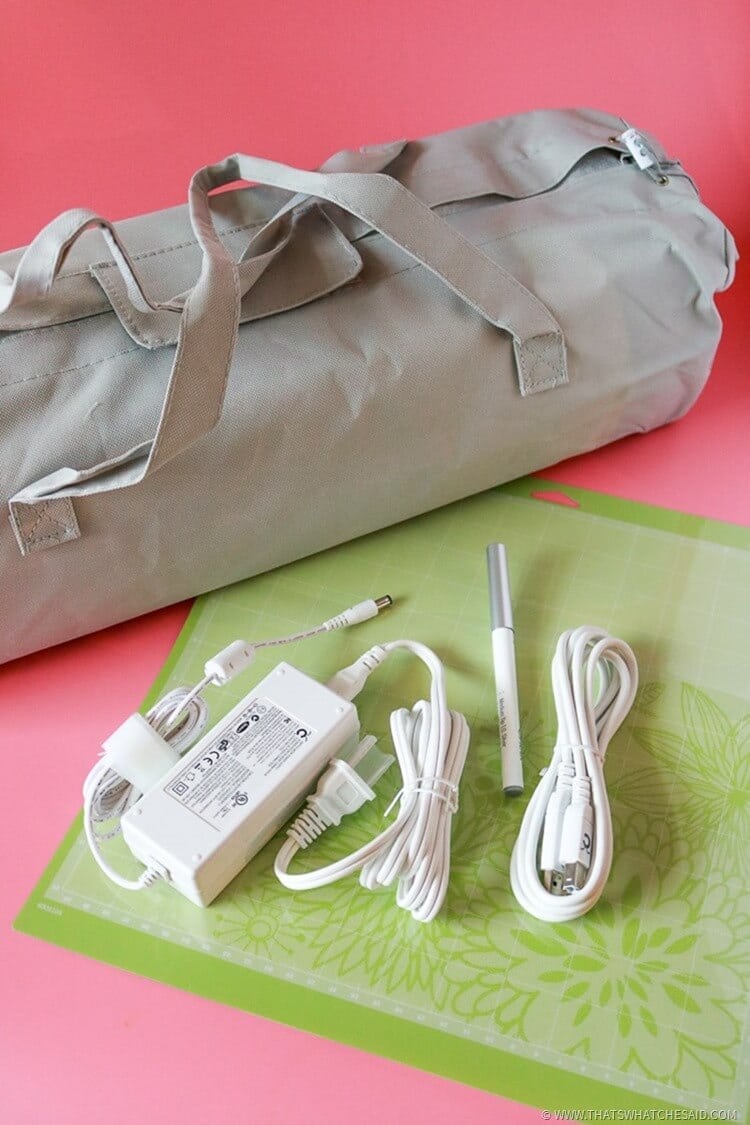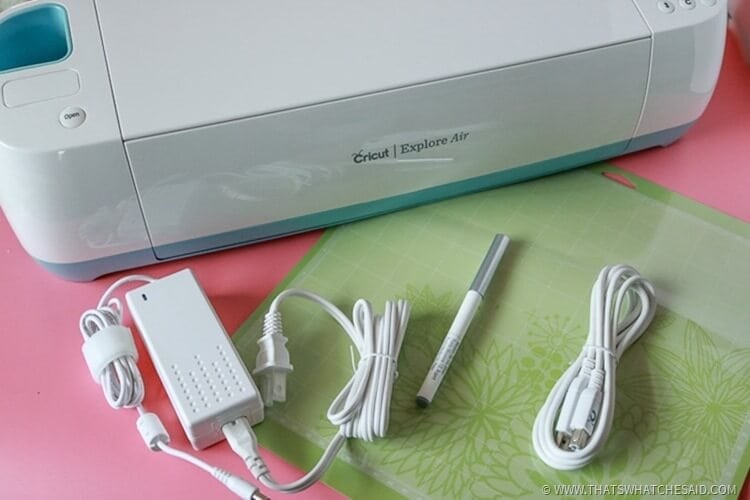 "Assembly" is easy!  Plugged the communication wire into the Cricut and my laptop, plugged the power cord in my machine and outlet and turned it on!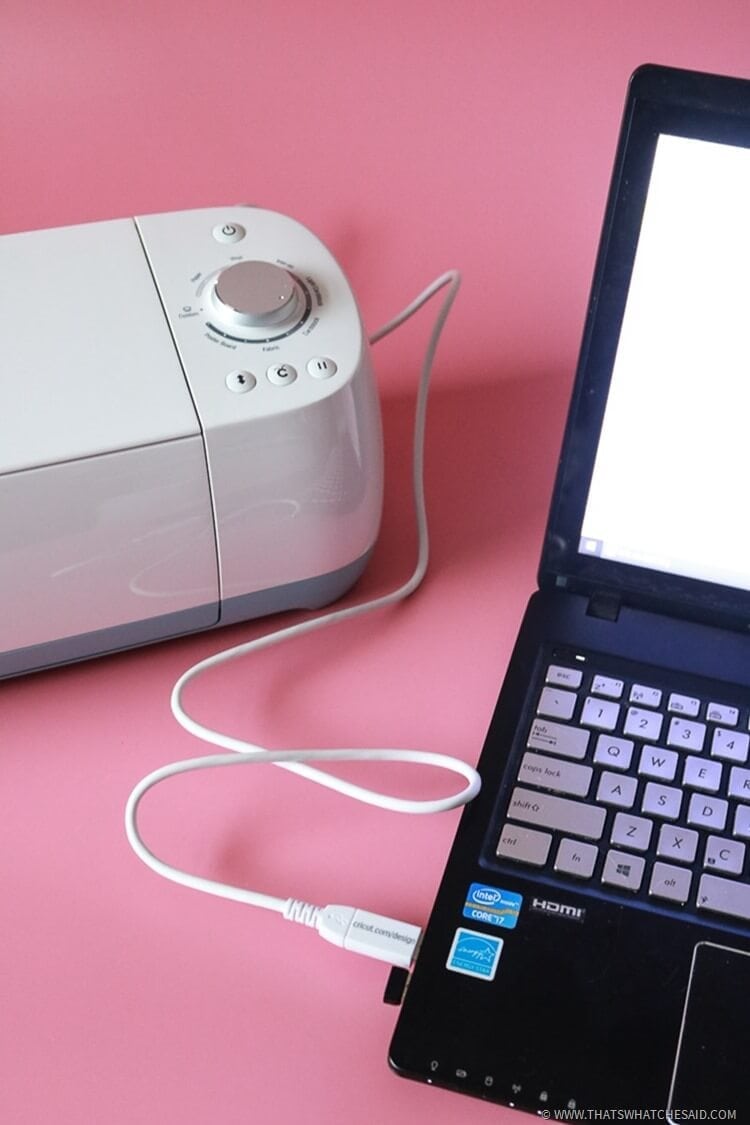 As you can see, the "controls" could not be easier!  No settings to change or thing to adjust.  You simply turn the knob to the material you are cutting!  Yay for awesomely easy to get started!  I am going to run through the sample project they provide so set mine to cardstock!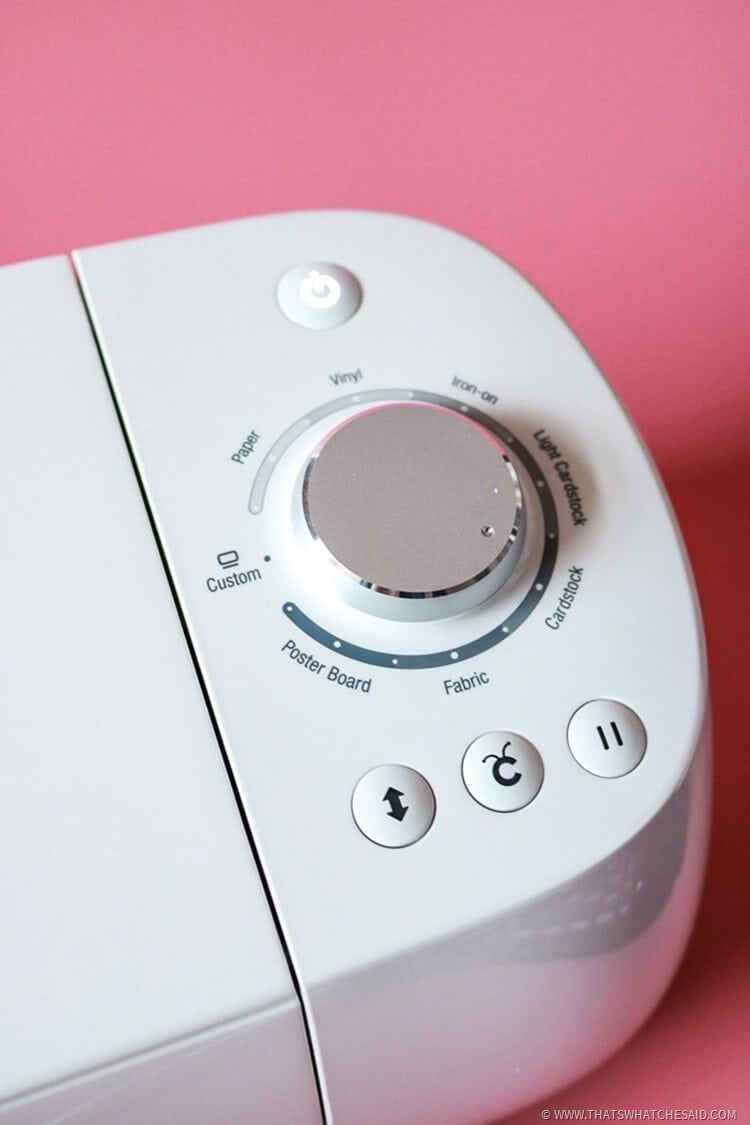 There is a button on the left hand side of the machine that opens the Cricut!  It opens slowly and my kids thought that was the *coolest* thing ever!  Once open I noted that I LOVED that they have these easy to use guides for the mat.  No lining anything up and getting "off" just slide the mat in under the guides!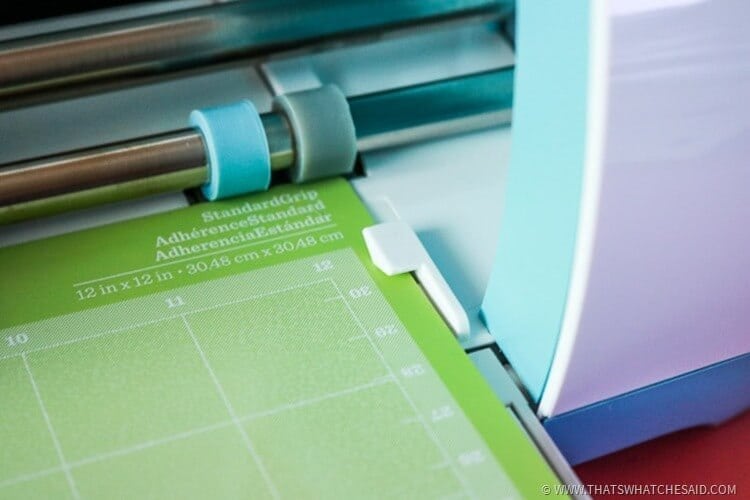 Another thing I LOVE about the Cricut Explore is the dual header.  I can insert the Cricut Marker in one side and the cutting blade in the other and it drew and then cut in one press of a button!  I mean talk about multi-tasking everyone knows I love multi-tasking.  No stopping and replacing the blade with a pen and starting again!  I love this!  The practice card was drawn and cut in a minute tops!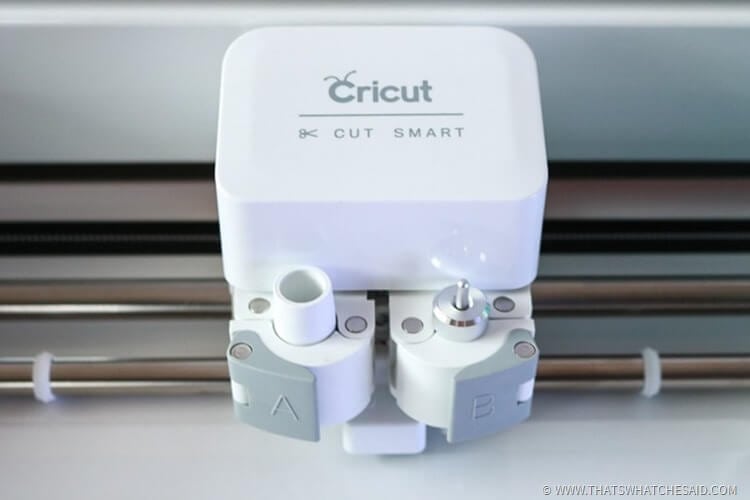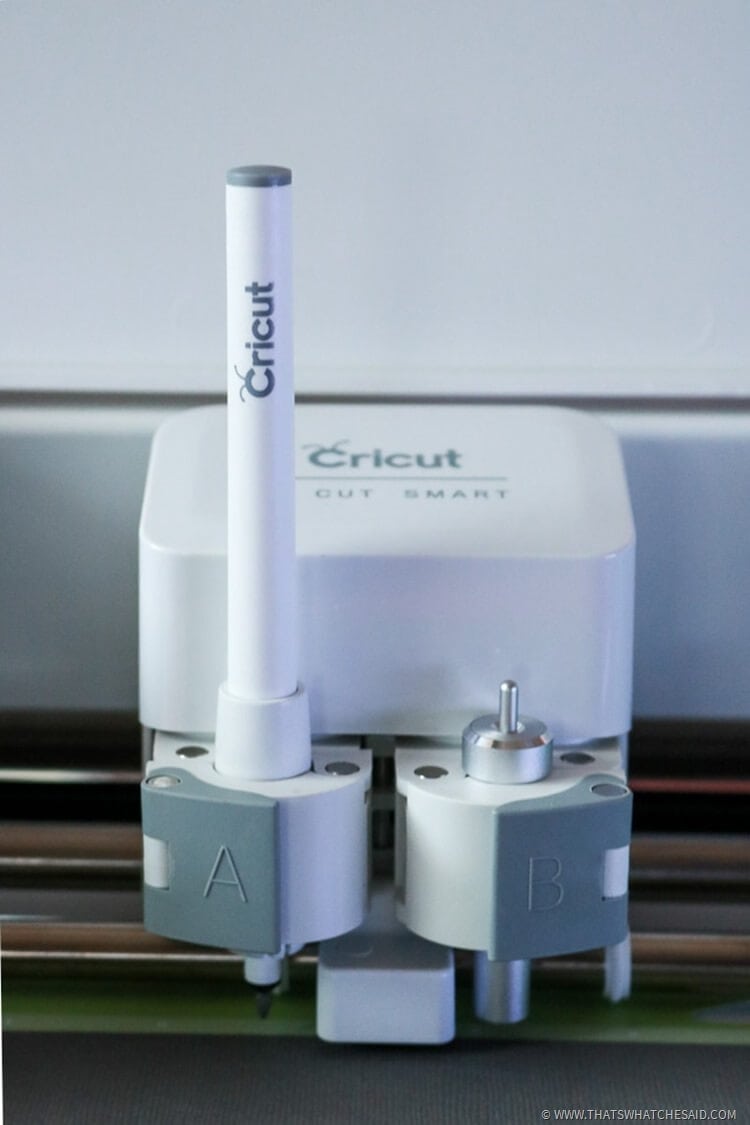 Speaking of the mat, I peeled the protective covering off my mat and placed the gray cardstock that came with my welcome envelope.  (Don't throw the protective covering away!  That keeps your mat sticky and things off your sticky mat!)  I followed the instructions in the pamphlet.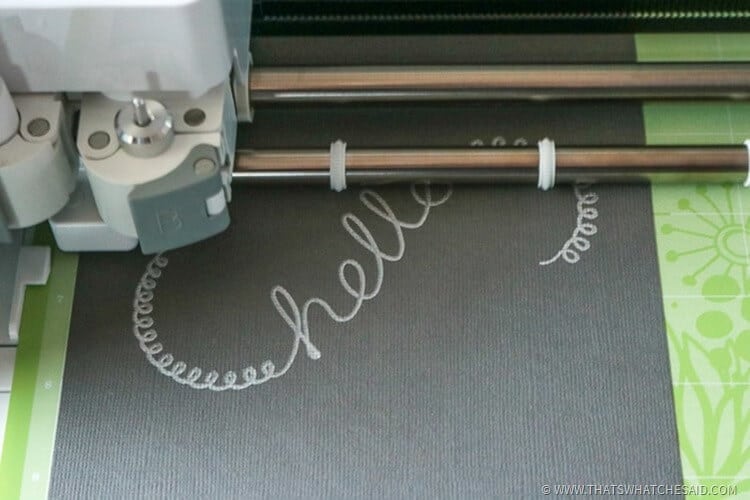 The Cricut started with writing and then it changed sides on the header and went back and cut!  It was awesome!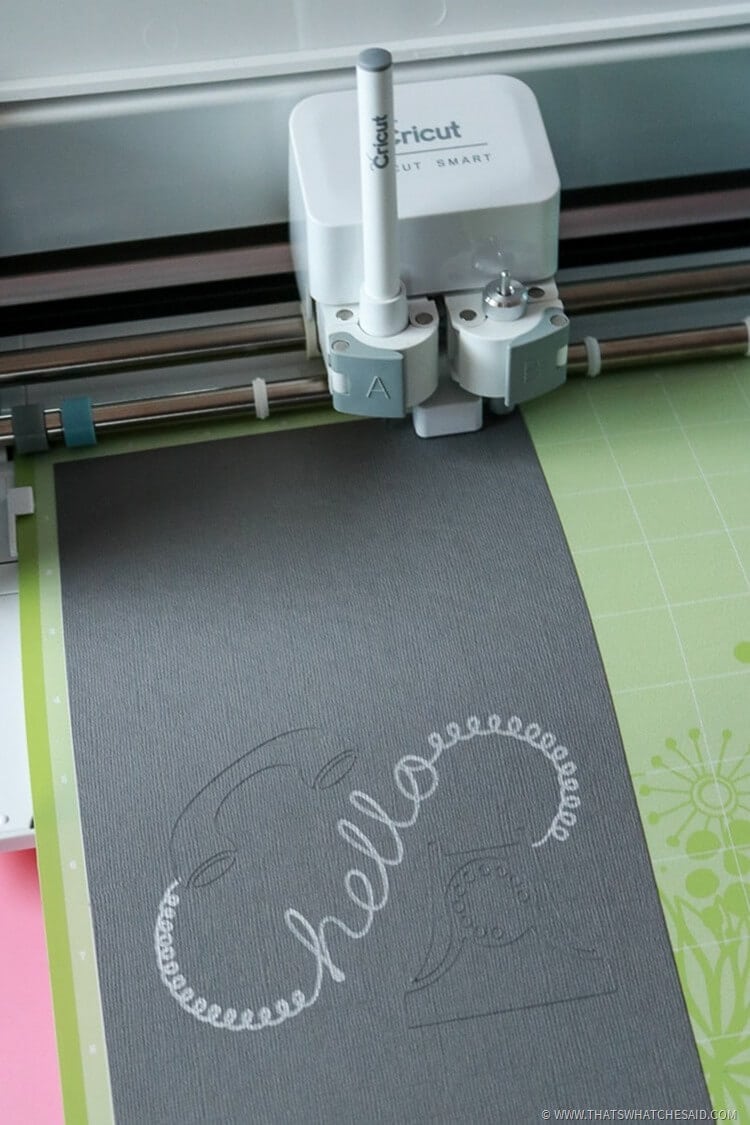 This is probably my most amazing take away: it was FAST and QUIET!  For someone who often crafts during naptime, this combination is AWESOME!
You saw what came with the machine itself but I would highly recommend that you add a  Cricut Tool Set to your list of must-haves on getting started with your Cricut!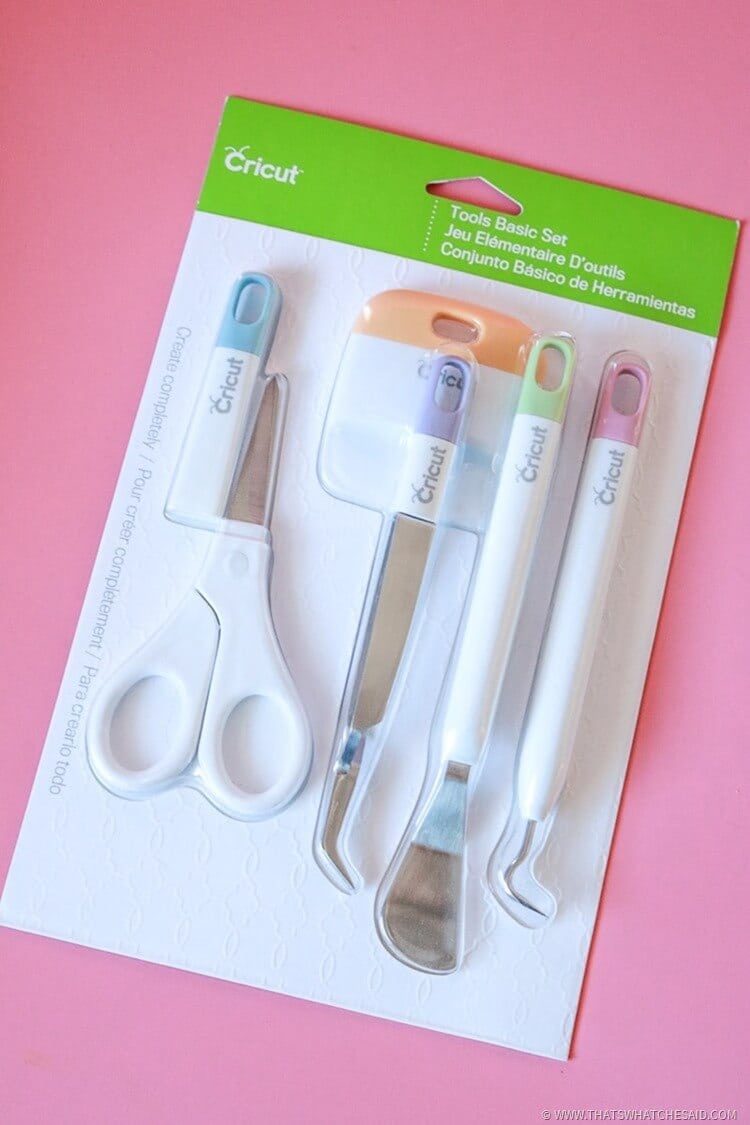 These tools make it so easy to finish projects with quickness and ease!  (like poke out the little circles on the telephone in the card above and safely remove it from the mat (the dial part)
Mats will be very sticky upon your first few uses and the spatula tool really helps get the material off the mat safely!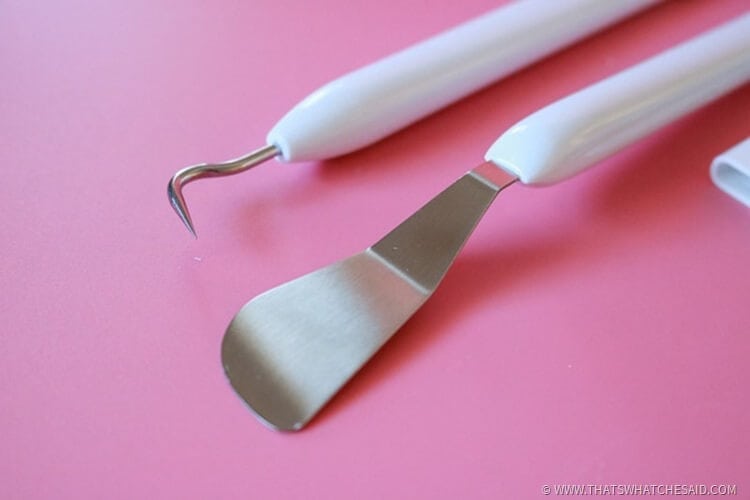 What to do with those tools now?  How about store them in your machine?  This is something I absolutely adore!  Keeps everything together and at your fingertips when you need them!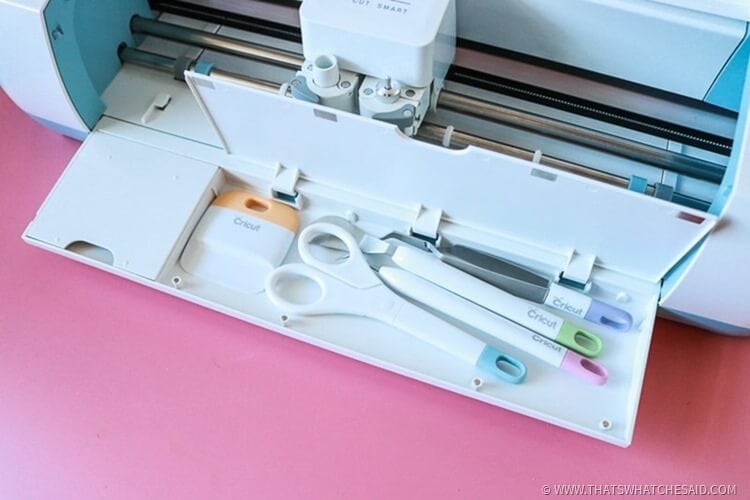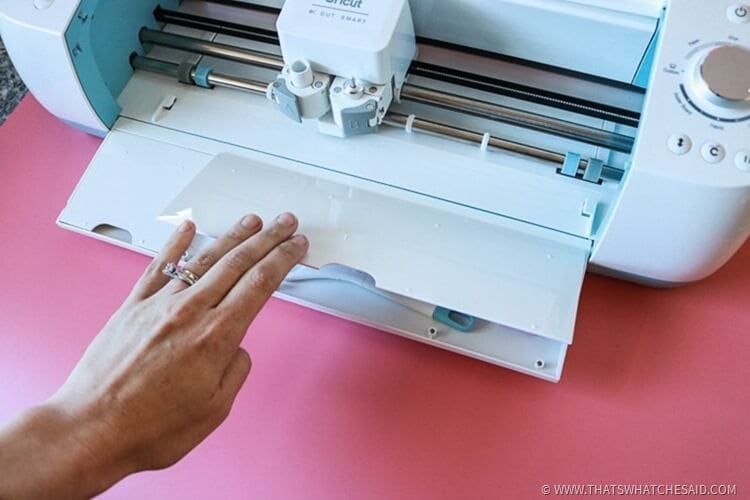 Ready to get started on a project of your own?  No problem!  Hop on to Cricut Design Space™ and start browsing the huge selection of cut shapes and projects ready to make with one click!  You can also subscribe to Cricut Access for over 30,000 designs and fonts!
Notes while Getting Started with a Cricut Explore:
Easy Cut Controls – turn knob to material you are cutting and done!
Storage in the machine for tools
Double header so you can write and cut in one press of a button
Easy mat guides for fool proof mat alignment
Ability to cut so many different materials
Cricut projects ready to go with one click in the Make It Now section of Design Space
ITS FAST AND QUIET!!
Happy Crafting friends!  If you are looking for a machine of your own you can find the Cricut Explore Air™ machine here or the Cricut Explore Air™ 2 machine which can connect and cut wirelessly!
Join my email community so you don't miss out on what I make with my Cricut Explore!  I have some really fun ideas in mind and you won't want to miss them!

This is a sponsored conversation written by me on behalf of Cricut. The opinions and text are all mine.