If you love sewing and fabric crafts and have a Cricut Maker you will want to know everything about the Cricut Rotary Blade™! Cut fabrics from silk to burlap with ease and detail. I am sharing Cricut Rotary Blade Basics – Everything You Need to Know! Your creative fabric projects will reach new levels!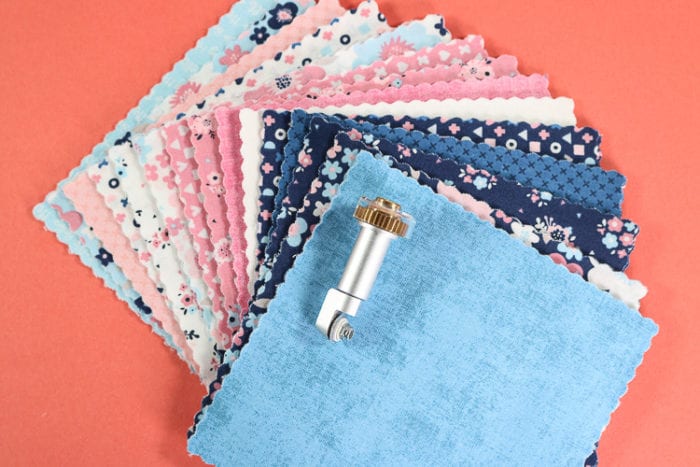 I am in love with the rotary blade and am answering many questions that I myself had and that readers have asked me and giving you all my tips in this post!
Pin Cricut Rotary Blade Basics
Pin It Here
Click the button above to save to your board for later!
What is the Cricut Rotary Blade?
Before we get to the tool of the hour, let's start out with a regular manual rotary cutter.  A rotary cutter is basically a circular blade that "rotates" as it cuts!  Cricut does have a manual rotary cutter in its accessory cabinet!  This is used to cut lengths of fabric (normally in conjunction with this Acrylic Ruler and Self-healing mat).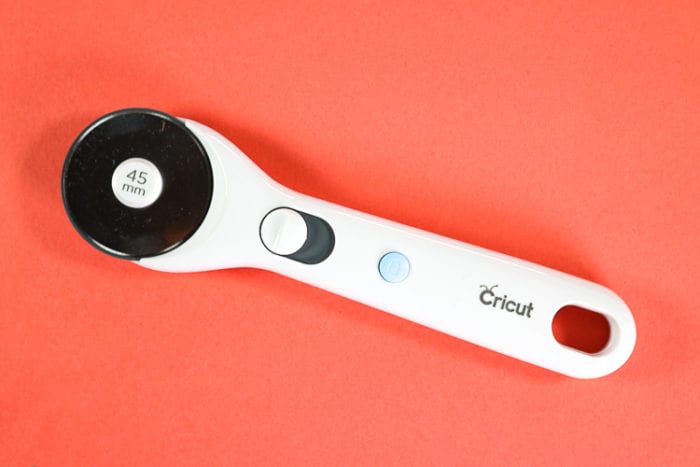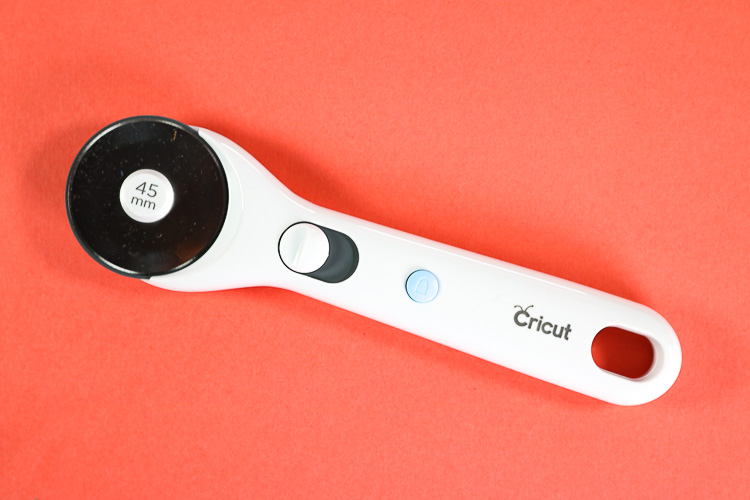 The blade is super sharp and can be used right or left-handed, and the rotation of it helps cut through threads and grains of fabric easily without the drag of a regular knife blade.
So I know you are asking how this rotary cutter can 1. be used to cut anything other than a straight line and 2. How can THIS be used with my Cricut? Keep reading!
Enter the star tool of the show! The Cricut Rotary Blade.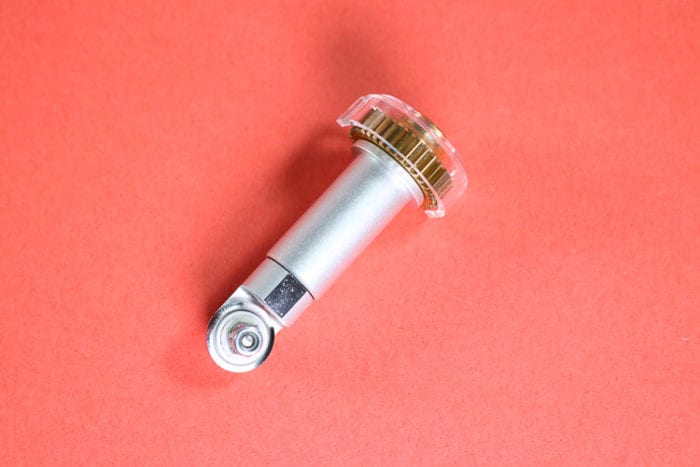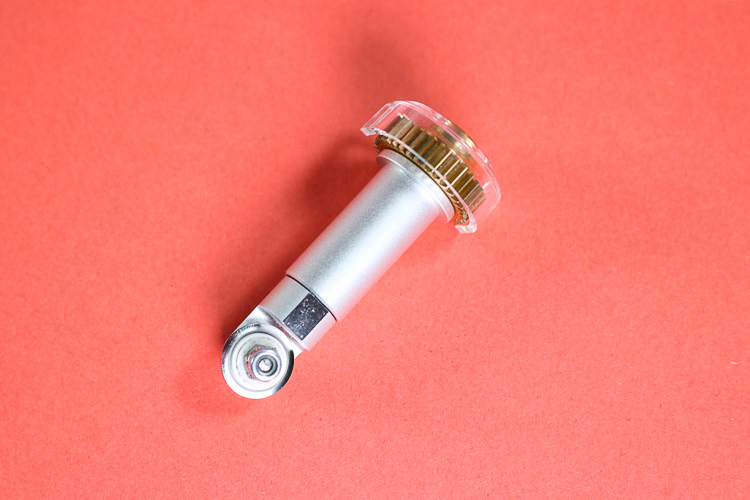 Cricut Rotary Blade is a part of the adaptive tool system that is specific to the Cricut Maker cutting machine. The Rotary Blade will not work with the Explore family of cutting machines.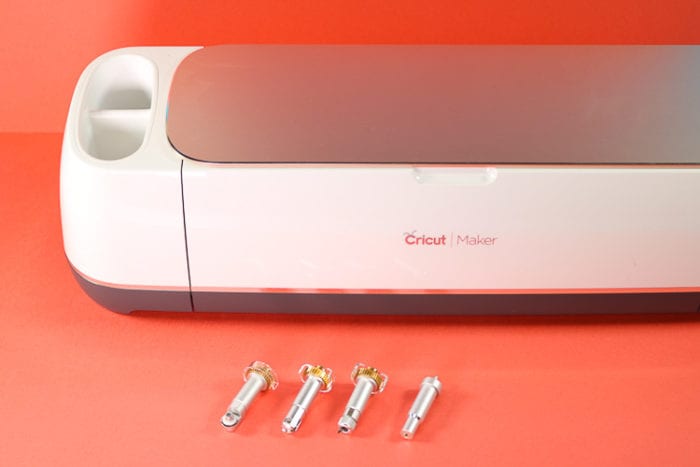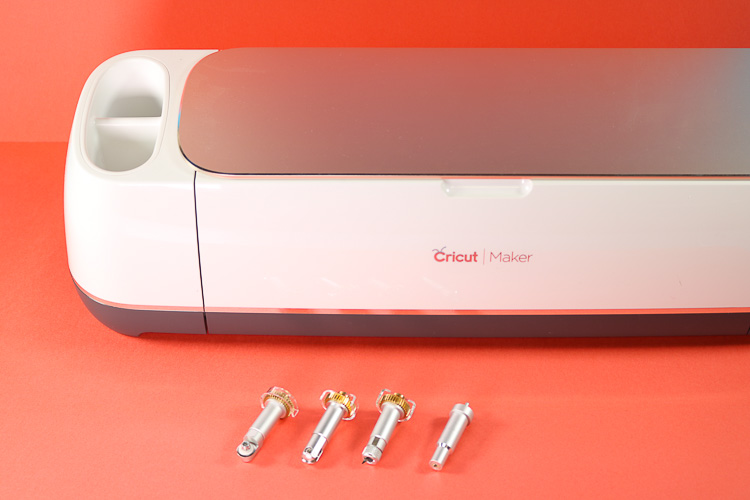 The Cricut Rotary Blade will replace your fine tip blade in your Cricut Maker Machine. As you can see it has the same circular blade that the manual rotary cutter has however it is in a smaller size and is able to be used with your Cricut Machine thanks to the rotary blade drive housing.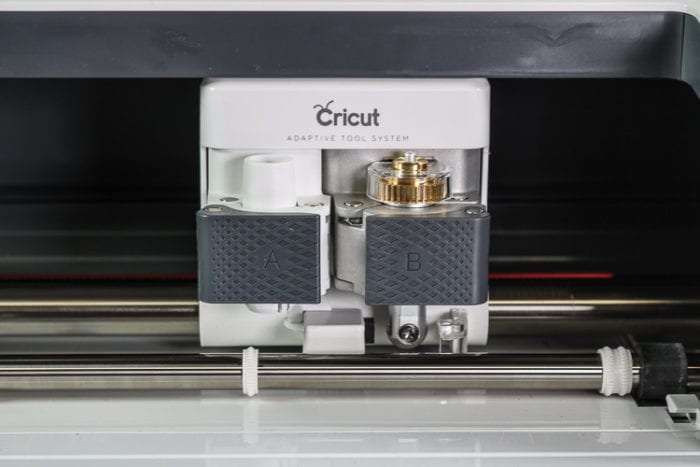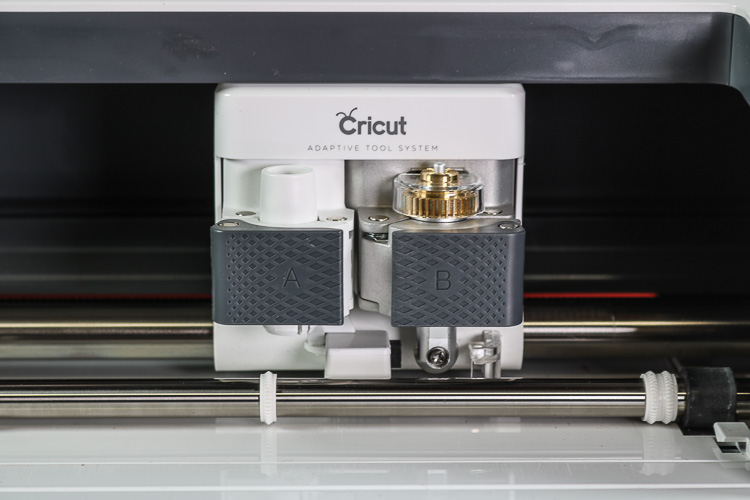 This allows you to cut shapes, designs, and sewing patterns easily on fabric with the functionality of a rotary cutter and the precision and power of the Maker machine!
Amazing right?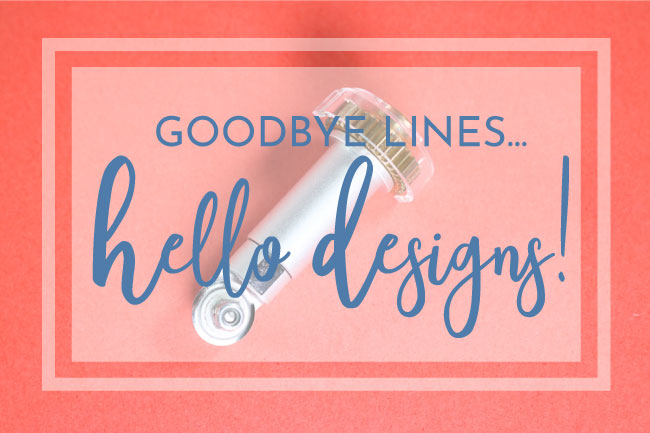 The Cricut Rotary Blade allows you to cut designs with precision and accuracy that is not available by cutting by hand with fabric scissors!  The Rotary Blade can turn within a quarter of an inch to give you the detail you are looking for!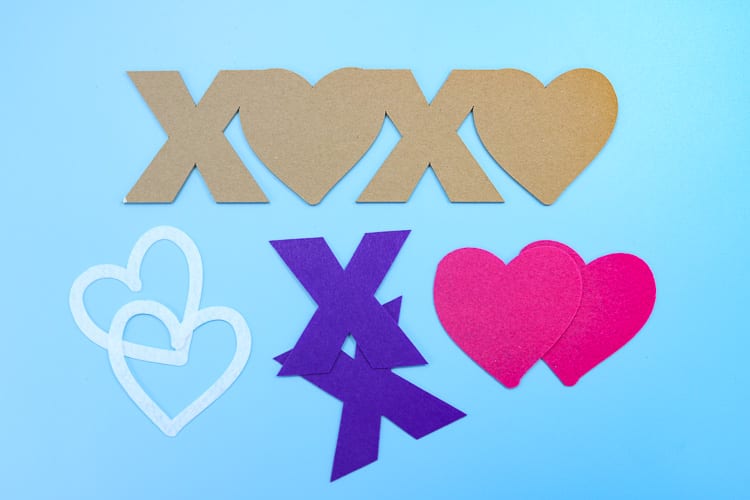 Don't Miss Out!
Get new Cricut Tutorials, Product Announcements, Project Ideas, SVG Files and more straight to your inbox!
I Could Cut Fabrics with My Explore. How is the Rotary Blade Different?
You are correct!  The Cricut Explore Air series does have the ability to cut fabrics using the Bonded Fabric Blade!  However, for the Explore series, your fabric needs to be backed with some sort of stabilizers like Wunder Under or Heat n Bond.
By using the Maker and Rotary Blade, you do not need to have any sort of backing or stabilizer on your fabric! It goes straight on the FabricMat.
The Maker and Rotary Blade also allow you to make multi-layer cuts, up to three layers of fabric at a time!  That is not possible with the Explore series and the fine-point blade!
What Fabrics Can the Cricut Rotary Blade Cut?
You can cut burlap to linen to silk, lace, and crepe paper!  Yep, even crepe paper for those awesome flowers!  Corkboard as well as leather!  There are over 125 fabrics listed in Cricut Design space to choose from!  The versatility allows you thin materials like silk and cotton to medium-weight materials like acetate and denim to thicker materials like faux leather and suede. You can see a small snippet here: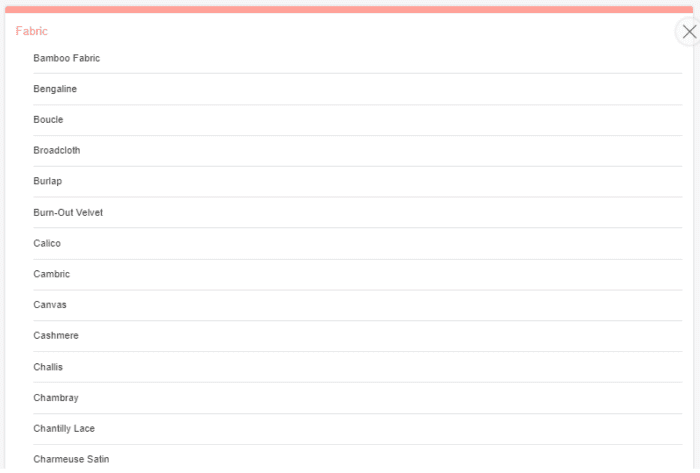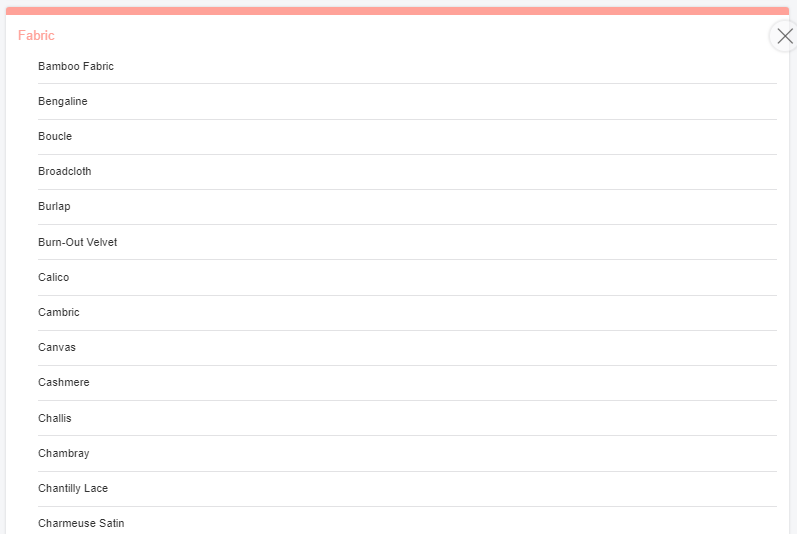 What Extra Tools Do I Need to use with the Rotary Blade?
None!  That's right!  Did you know that the Rotary Blade comes with the Cricut Maker machine?  It sure does, right in the box!  The FabricGrip™ Mat (pink fabric mat) also comes with your maker.  Those two tools are all you need to get started!
Cricut, of course, has more accessories that are helpful but totally optional.  Those include:
There is also a Rotary Blade Replacement Kit for when you make a whole bunch of fabric projects and need to replace the blade :)  Fangirling aside, replace your rotary blade when you notice uncut threads or when the material settings in Design Space™ no longer seem accurate.
Bookmark my Cricut Deals Page to stay up to date on what's on sale!
Looking for more of the adaptive tool system? You can find more information here on the wavy blade, deep-cut blade, single scoring wheel, double scoring wheel, perforation blade and other standard blades for the Cricut Maker
What Mat do I use with Fabric & the Rotary Blade?
You use the FabricGrip Mat (pink mat) that I mentioned above. It comes with your Cricut Maker and Rotary Blade.
Do I have to use the Pink Mat?
Well for starters, it comes in the box already, so why not?
The FabricGrip mat is specifically made for fabric applications. This particular mat is made of a stronger, more dense material that will withstand the intense pressures of the rotary cutting process.
Check out my simple tip for cutting felt here! This will keep your mats nice and clean and last longer!
What Designs Can I Cut with the Rotary Blade?
In Design Space, you can find hundreds of sewing and quilting patterns. Simply navigate to Projects in the left panel in Design Space and then select "sewing" from the Category drop-down menu.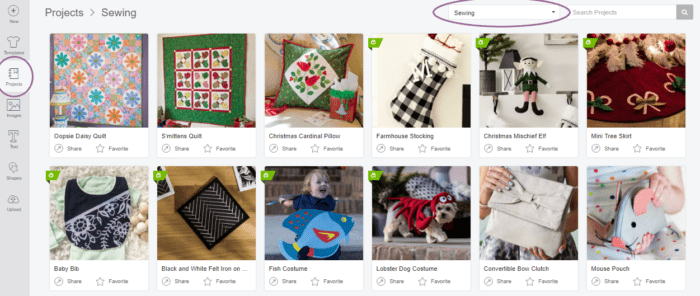 You can also use the images within Design space to cut for appliques and more! Design your project, click Make It, and select your material as fabric. Design Space will then advise you to insert the rotary blade and it will cut your shape from fabric!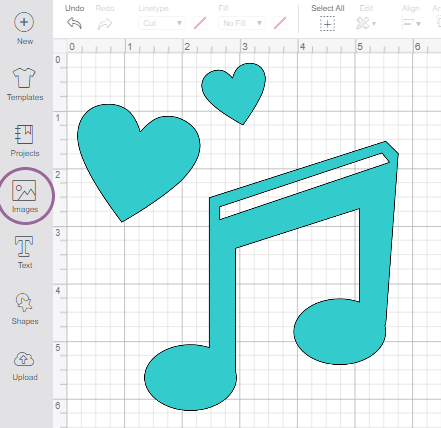 Have you heard of Cricut Access?  It's a subscription service that allows you to use any of the images, fonts, and ready-to-make projects in Cricut Design Space that have the green "a" on them for free!  This could be a great option if you are often creating and if you would rather use a premade design versus making one yourself! you can find applique designs as well as sewing patterns here!
How small can the Rotary Blade Cut?
Cricut recommends no smaller than 3/4″ for your image and design pieces.  Intricate cuts smaller than 3/4″ images may cause the blade to scrape as it tries to make a small turn, which may leave a gouge in your mat, and may diminish the life of the blade.
As you can see from the XOXO image above, I did cut a smaller width than 3/4″ for the white outlines, but that was also pretty smooth lines! At the bottom of this post, you can see more projects I have used the rotary blade and the smaller designs I was able to cut.
So I'd say anything smaller than 3/4″ would be a trial-and-error type thing.
Where Can I get materials to cut with my Rotary Blade?
Almost anywhere!   Cricut has you covered with lots of material options!  You can also find great materials at JOANN, Hobby Lobby and Michaels!

Can I use the Cricut Rotary Blade to Cut Vinyl?
Just as you have fabric scissors that you reserve only for fabric, you should treat the rotary blade the same way and only cut fabric with it. This will preserve its life as vinyl, iron-on, foil, cardboard, matboard, corrugated cardboard, thick cardstock, poster board, craft foam and other materials will dull the blade during cutting and you will not get the results from keeping a new blade fabric only. These materials are best cut with different blades such as a fine point blade, deep point blade, or scoring stylus
Cricut Rotary Blade Projects:
[ess_grid alias="rotary_blade"]
PIN ALL ABOUT THE ROTARY BLADE