The newest and hottest way to heat transfer is finally here and taking the crafting world by storm! This page is your one stop shop for all things Cricut Infusible Ink! I will update regularly so be sure to pin this page or bookmark it so you can check back often!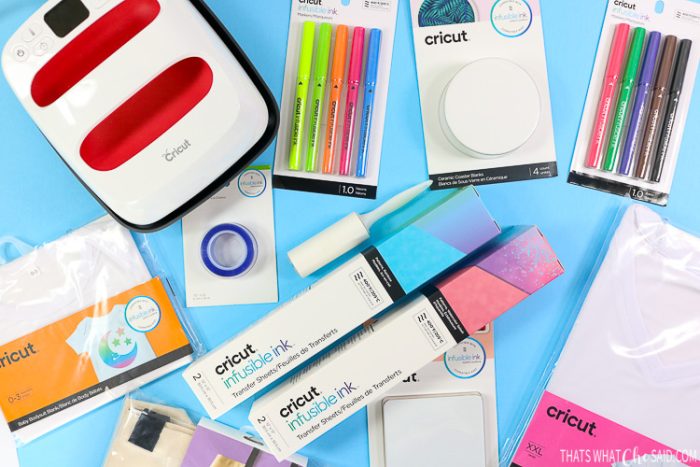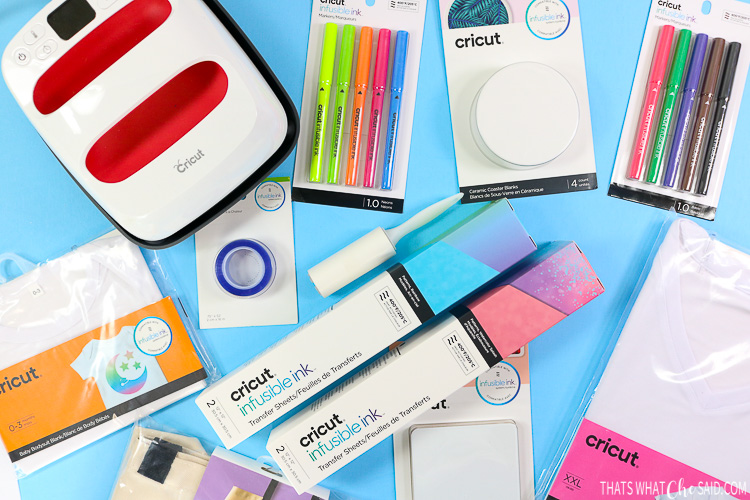 What Is Infusible Ink?
Unlike normal heat transfer vinyl (iron-on vinyl) where the vinyl layer sits on top of your blank below, Infusible Ink transfers the design INTO your fabric or blank.
Iron on uses heat and adhesive to fuse the two material together where infusible ink uses a process normally referred to as sublimation. Sublimation is a chemical reaction where the ink goes from solid to a gas state without passing through a liquid one.
This process allows your designs to essentially become infused onto your blank. The Cricut Infusible Ink Line now gives you professional results from the comfort of your own home, using tools you already have!
Infusible Ink Blanks & Supplies:
This post may contain Amazon Associate and other affiliate links.
As an Amazon affiliate, I earn a small commission from these links at no additional cost to you.
Infusible Ink blanks can be found on Cricut's website as well as in stores such as Michael's and JOANN. You can also find blanks that are compatible on Amazon as well. Here are my favorites: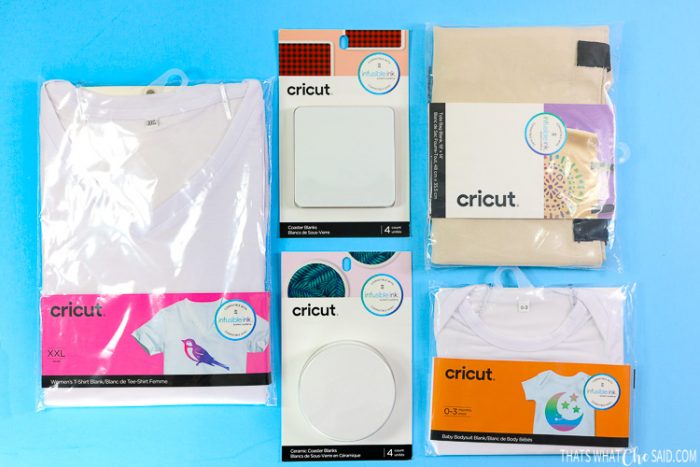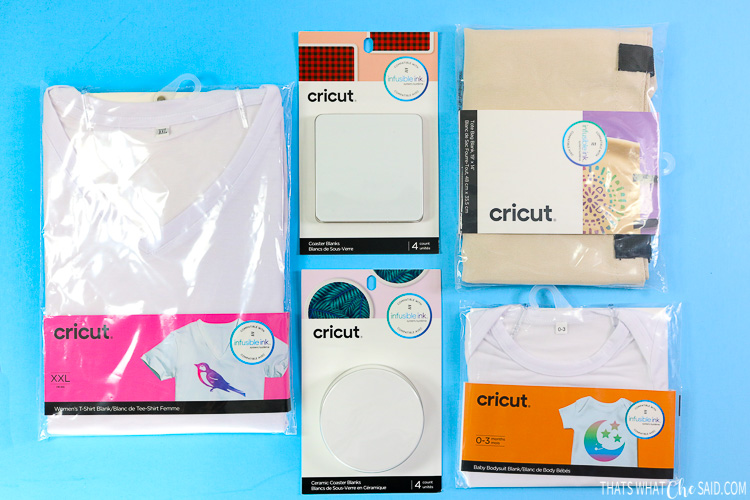 Cricut Infusible Ink Tutorials: