I love handmade ornaments!  I just think they are the best and this DIY Gumball Machine Handmade Ornament does not get any cuter!  It reuses a K-Cup and a clear ornament! So easy and a fun ornament craft to make!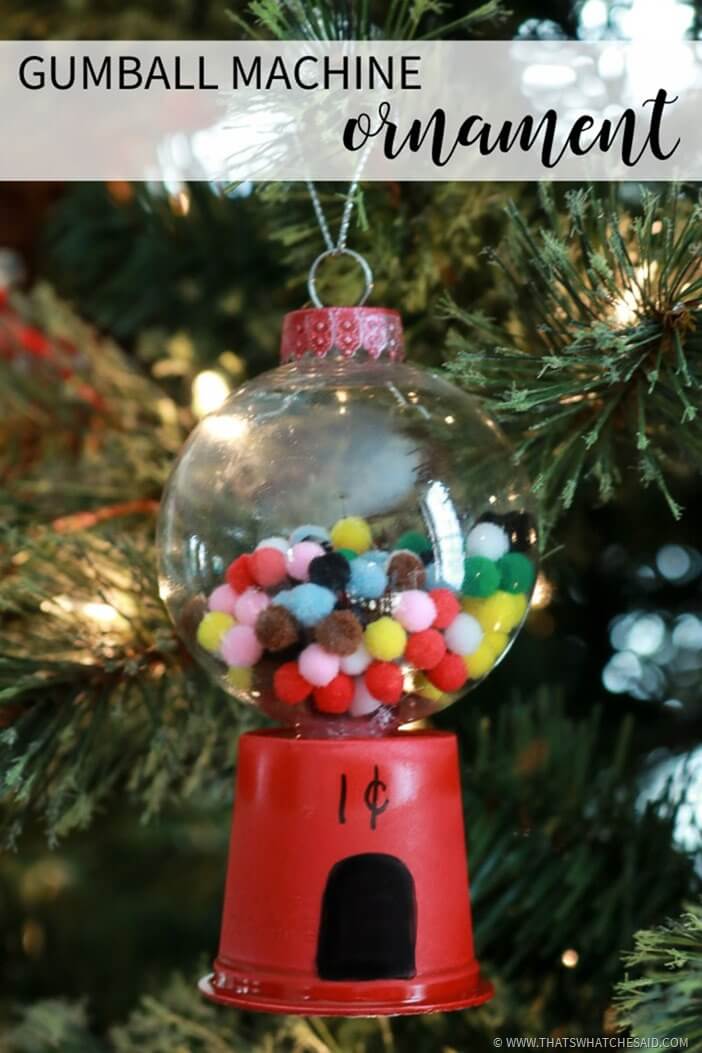 I am always trying to look for ways to reuse things.  It is no secret I am a coffee lover so I have a K-cup or two around the house!  I am so happy to have upcycled an empty, cleaned out K-cup into the perfect little base for this adorable gumball ornament.  A few more craft supplies and your are ready to go!  Let's get started!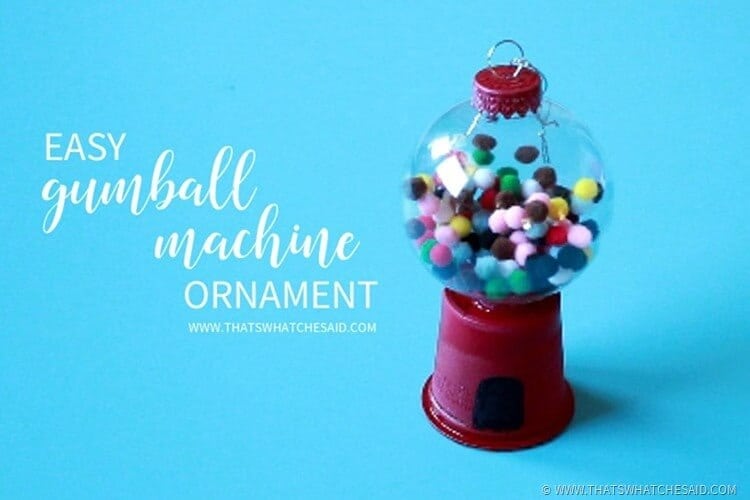 Supplies needed for DIY Gumball Ornament:
Empty, clean K-Cup
Clear Plastic Ornament (I picked mine up at Dollar Tree, 2 for $1)
Red Spray Paint
Black Sharpie
Small, Multi-colored Pom Poms
Hot Glue Gun & Glue Sticks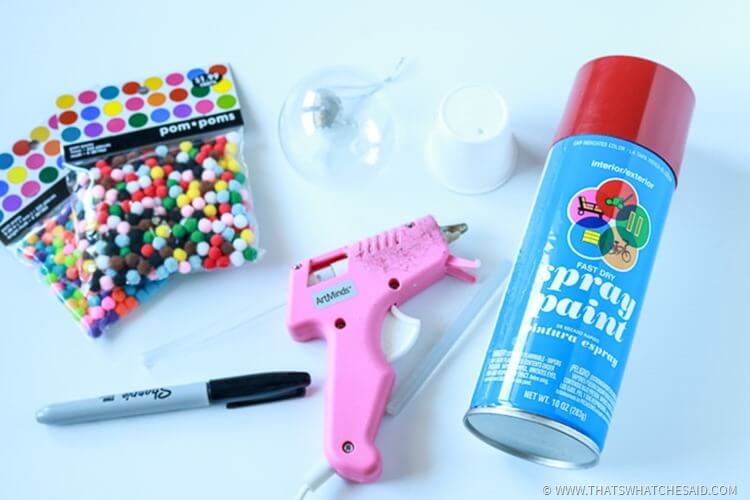 First you will take the metal topper off of your clear ornament.  I also removed the string hanger and the little springy wire thing that keeps the top on the ornament.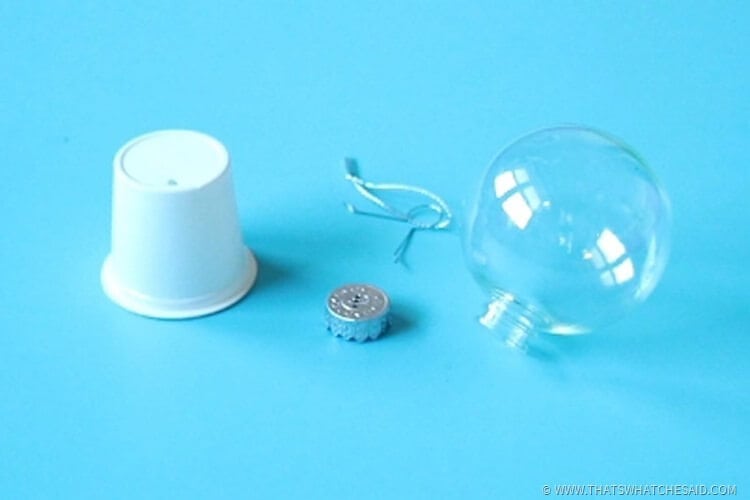 Next you will spray paint both the metal topper and the K-cup with red spray paint.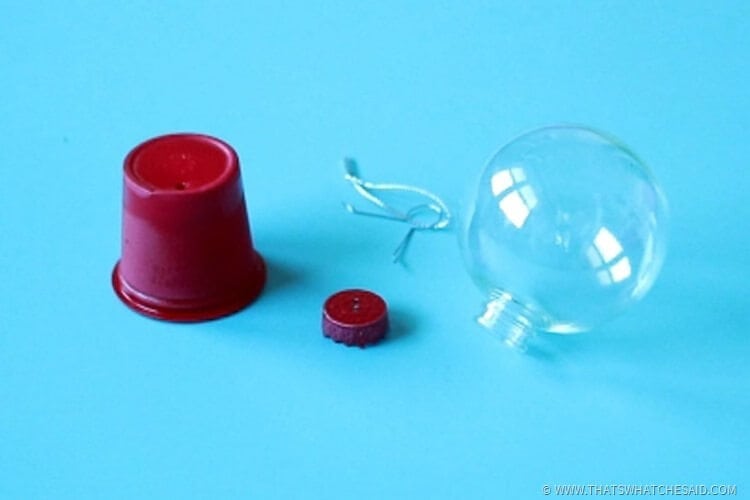 Then you will take your hot glue gun, and use it to glue the ornament ball onto the top of the K-cup.
Be sure to center it as much as you can.  It does not need to be perfect though!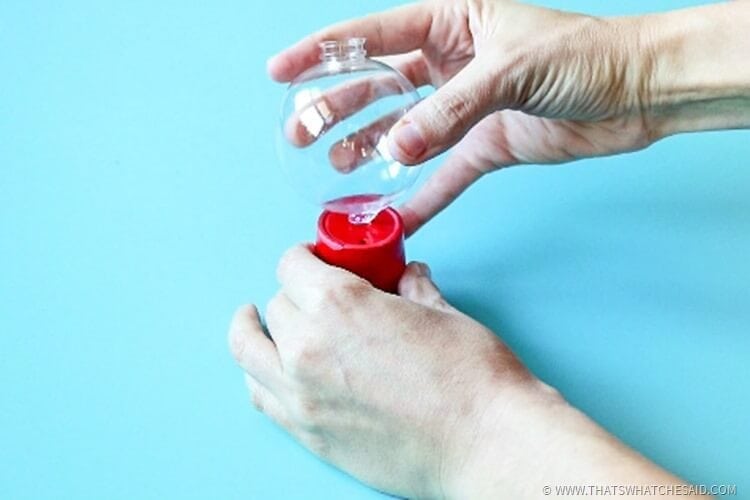 Then you will take some multi-colored mini pom poms and put some inside the ornament.  (they are static-y!)  I just tapped the ornament and they eventually all settled.
Replace the metal topper, springy wire thing and the string hanger.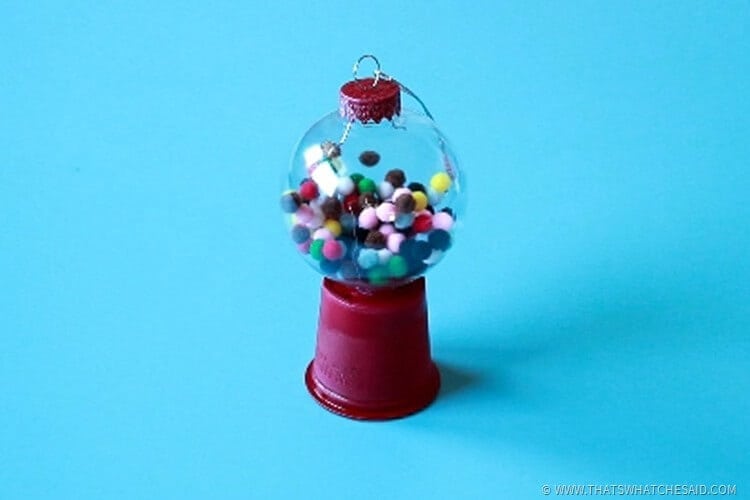 Using a black sharpie, draw on the candy door and a price (optional)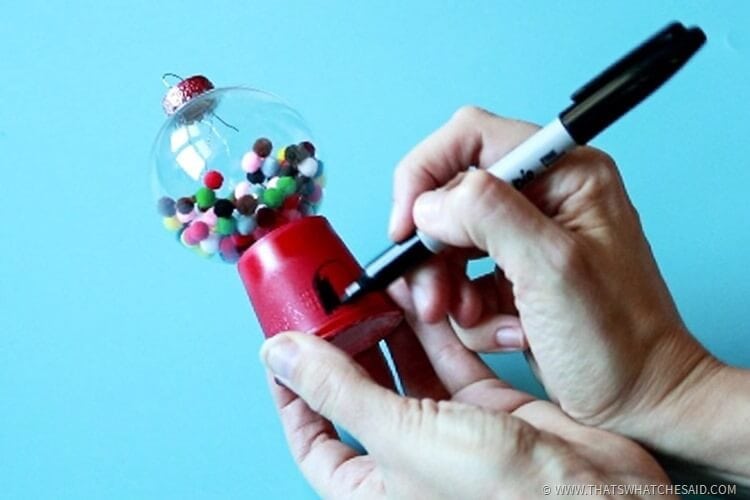 Then you are left with an adorable DIY Gumball Machine Ornament to hang on your tree!  If an adult does the spray painting and the hot gluing part, you can have kids do the rest!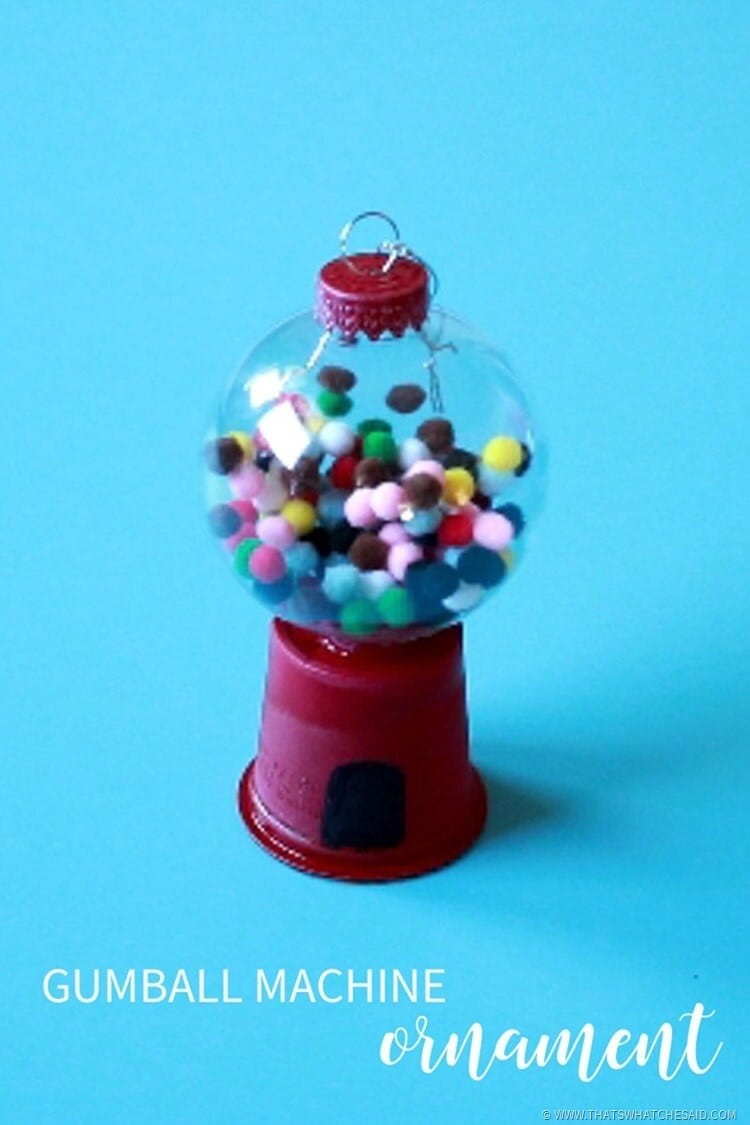 I invite you to check out my entire 25 Days of Christmas Series!  All the projects are nicely categorized by year!  There is everything from more ornaments to recipes, gift wrap and more!
I also did a quick video for you too!  Just to show you how easy these are!

IF YOU LIKE THIS DON'T FORGET TO PIN IT!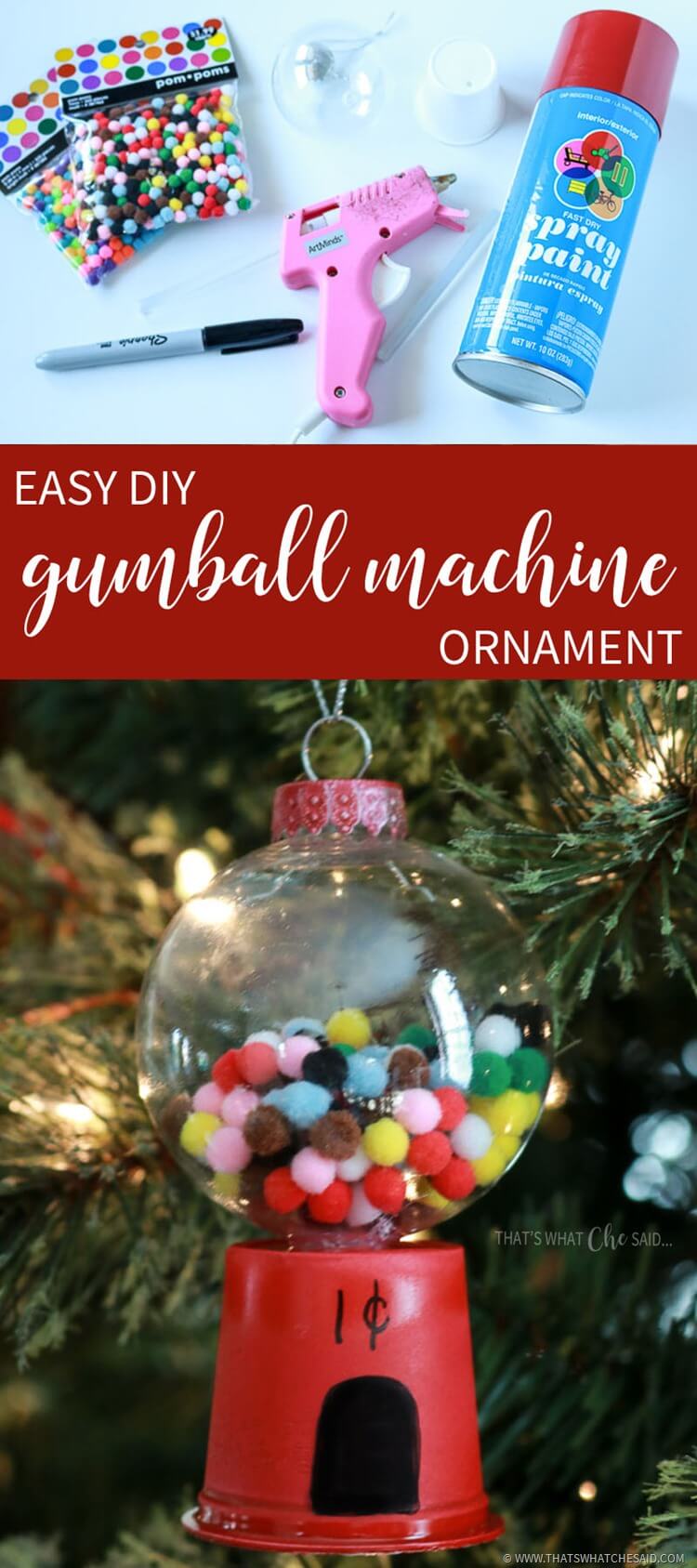 MORE FUN ORNAMENTS:
[cgview id=88 name=christmas tags=ornaments size=225×225 order=asc num=9 quality=50 lightbox=0]