Earlier in the series I shared my Snowman Ornament and today I am so excited to share my Rudolph Ornament with you all!  I love ornaments and I love ones you can make with your little ones!  I also participated in Dana's Handmade Ornament Exchange over at her blog Crafted Niche!  I was super, duper, oober excited that I got paired up with Dana's sister!  Dana is a fellow St. Louis blogger so I get to actually SEE her in real life and hug her and it was just really fun to be able to send her sister an ornament.  Felt like it was all in the family, you know?!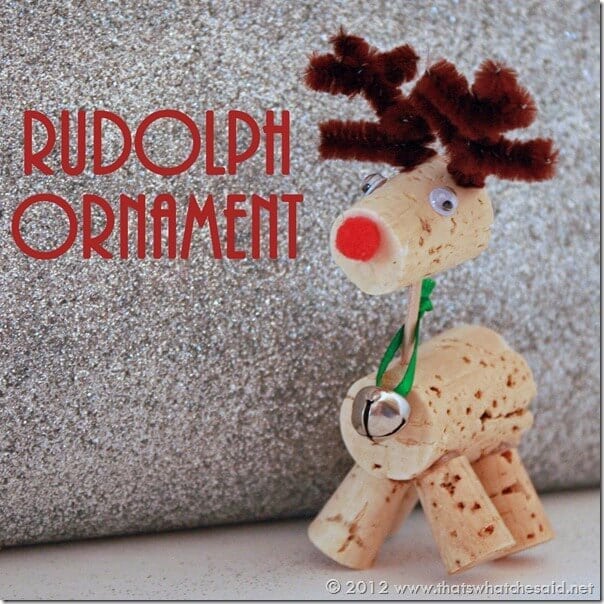 Supplies Needed for Rudolph Ornament:
Package of assorted Corks.  I bought mine at Hobby Lobby

toothpicks

tacky glue

small googley eyes

small red pom-poms. 

Brown pipe cleaners

Ribbon

Small Jingle Bell

Hot glue sticks and glue gun.
I started off by making the body of my reindeer.  I used the largest cork in the package and four of the smallest ones.  I hot glued the small corks as legs onto the largest one (using that as the body)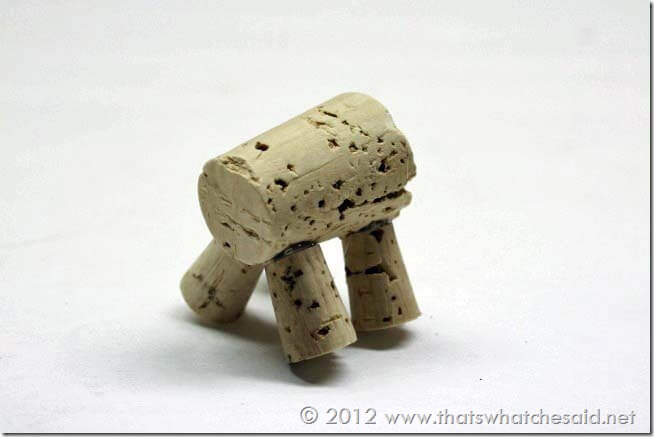 Next I used a medium sized cork for the reindeer's head.  I snipped the pointed ends off of a toothpick to use as the neck.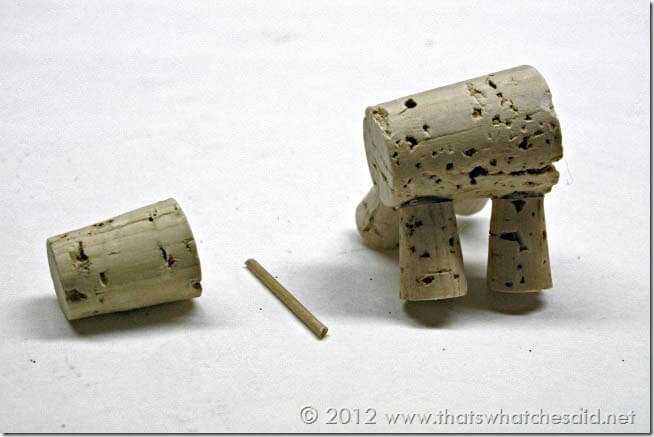 Taking a different toothpick, I made pilot holes into the corks where I wanted the neck to fit into the body and into the head piece.  Do this because the blunt edges of the cut toothpick are really hard to fit into the cork.  Once pilot holes are there, dab a bit of tacky glue onto both ends of the trimmed toothpick and assemble the reindeer.  Add eyes and red nose.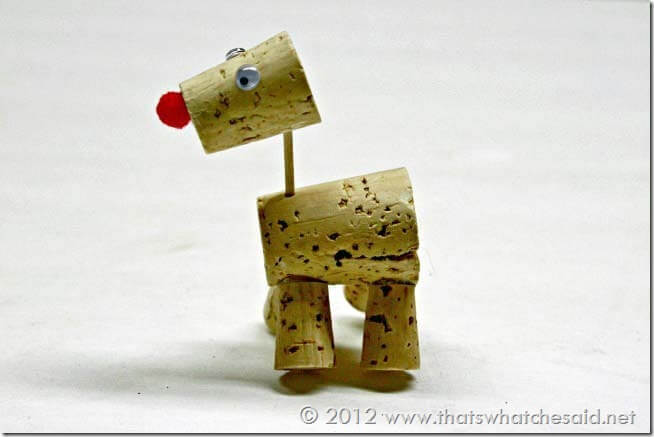 I made some antlers with some brown pipe cleaners and then also used a toothpick to make holes for these guys too to fit into the head.  I used tacky glue on the pipe cleaners as well to make sure they stay put.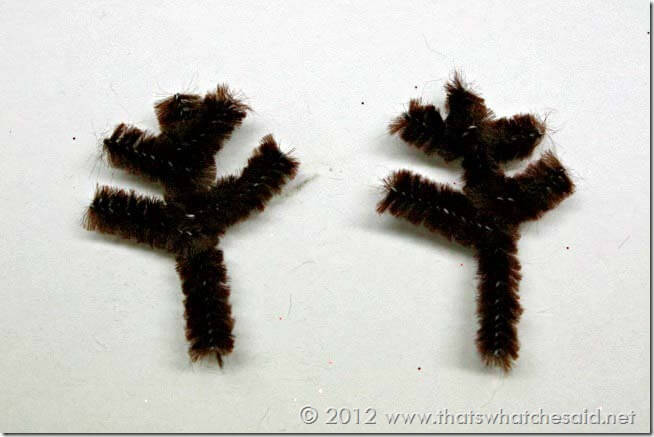 Once Rudolph is assembled I finished him off by looping a short length of ribbon around his neck and adding a small jingle bell as his collar!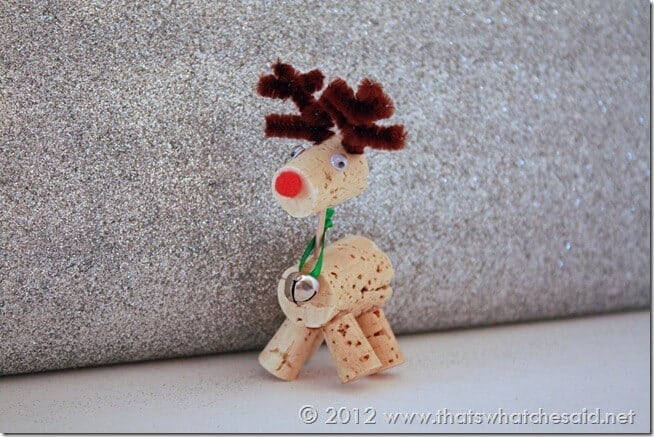 Using this same ribbon, cut a larger length and hot glue that on the back of the head piece to hang from the tree!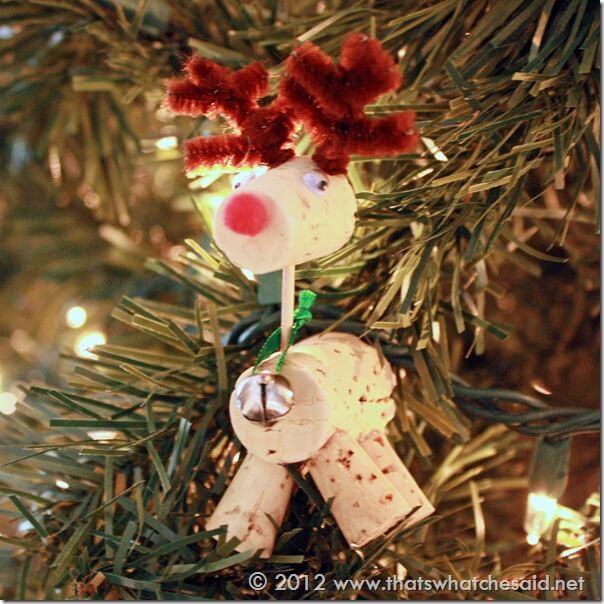 Isn't he cute?!?!?
If you need another cute cork ornament idea, these Cork Snowman Ornaments from my friend Alli are super easy to make!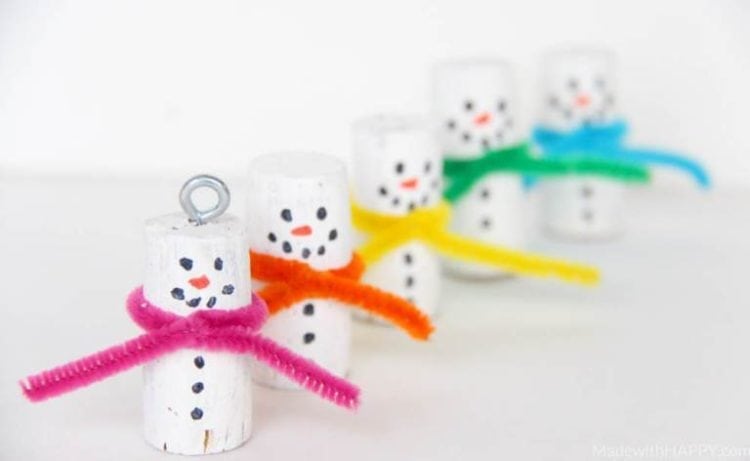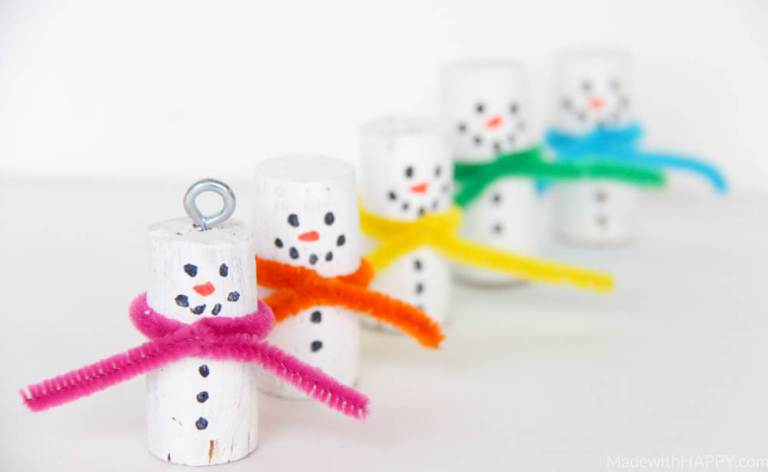 Find all my holiday posts here on my 25 Days of Christmas Page.  All my Christmas posts from all my years of blogging!
You especially may like: