Make these for someone special and let their heart grow 3 sizes that day with these super fun and tasty easy Grinch Pretzel Bites.  They come together in minutes and are as tasty as they are cute! Perfect for Dr. Seuss Treat Ideas to celebrate holidays or Dr. Seuss Week!
I love, love, love pretzel bites.  I have made a ton of them.  Shamrock, Hearts, Eggs & Toast, Green Eggs & Ham, Apple Bites – 3 ways…I just love them.  They are delicious and they are cute and people LOVE to receive them and enjoy them.  It makes me happy to make them and it makes others happy to eat them.  These are a win-win!
Ingredients Needed for Grinch Pretzel Bites: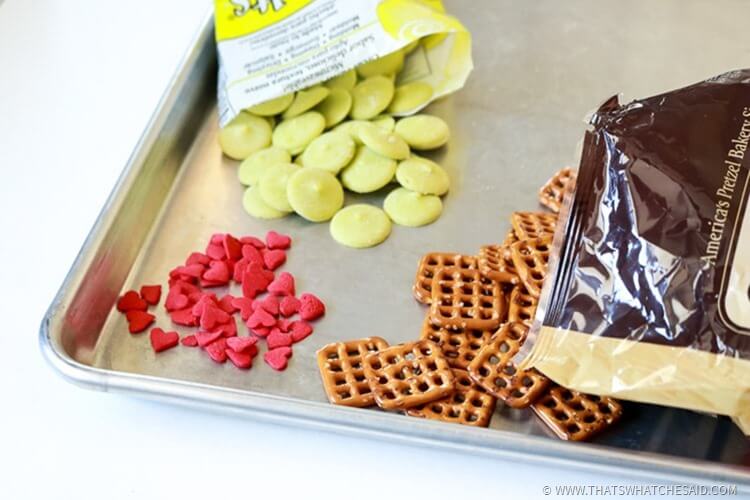 These are so easy!  Preheat your oven to 200 degrees F.  Line a baking sheet with your pretzels.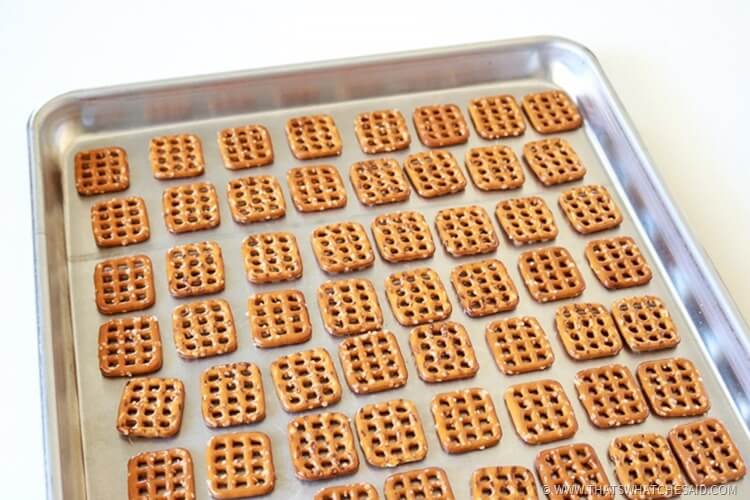 Top the pretzels with one candy melt each.
Pop the tray into your oven and bake until the candy melts are soft but not totally melted all over the place.  Usually this is 10-12 minutes.
Right when you pull the tray out of the oven, top each pretzel and candy melt with a heart confectionary.  Gently press them so they stick but don't smush them in!
Let them cool until the candy melt is hardened again. Now you can enjoy!



I love to put these Grinch Pretzel bites in a mason jar  (just like I did for the Apple Pretzel Bites)  I also added the Grinch Face on the front of the jar.   You can find my Free Grinch Face Cut File Here.
MORE PRETZEL BITES:
[cgview id=374,22 name=recipes,desserts tags=pretzel-bites size=175×175  num=8 lightbox=0]
MORE DR. SEUSS PROJECTS:
[cgview id=21,374 name=crafts, recipes, tags=dr-seuss size=175X175 quality=75 lightbox=0]

If you like pretzel bites, don't forget to pin it!