I have a small obsession with puzzle pieces! I love reusing them! Today I am sharing some simple Puzzle Piece Ornaments in the shapes of Candy Canes and Wreaths! This is a perfect project to get your small people involved in!
We probably all have a puzzle laying around with a piece or two missing, right? Even if you don't have the right size of puzzle pieces…my dollar store carries them and this $1 puzzle has been used in several of my projects!
Supplies Needed:
Small Puzzle Pieces
Red Paint
White Paint
Green Paint
Paint brushes
Glue
Green twine, ric rac, or thin ribbon
Small Jingle Bell
Red Puff Paint
Let's start with the Candy Cane Ornament: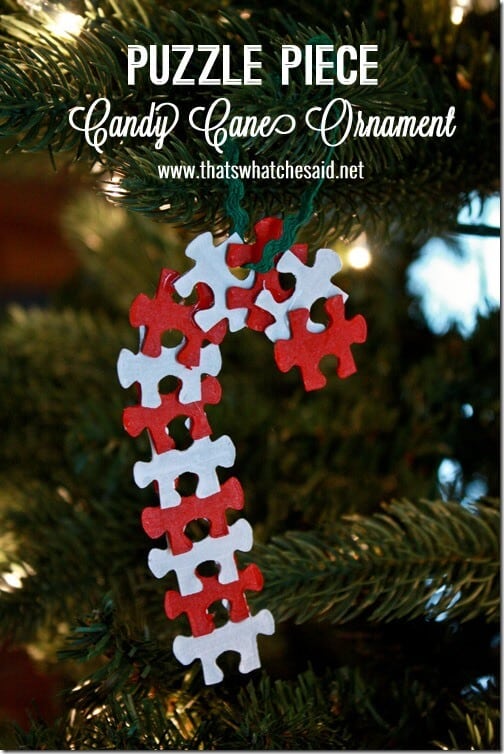 Start off by painting your puzzle pieces!  I painted both sides so that if the ornament can be seen from the back it still looks pretty!  I painted 6 pieces of each color, red and white. Once dry, use your glue to adhere them together in the shape of a candy cane. When the glue dries, add a loop with your ric rac or ribbon.  Just find a hole created by the puzzle pieces and loop it through there!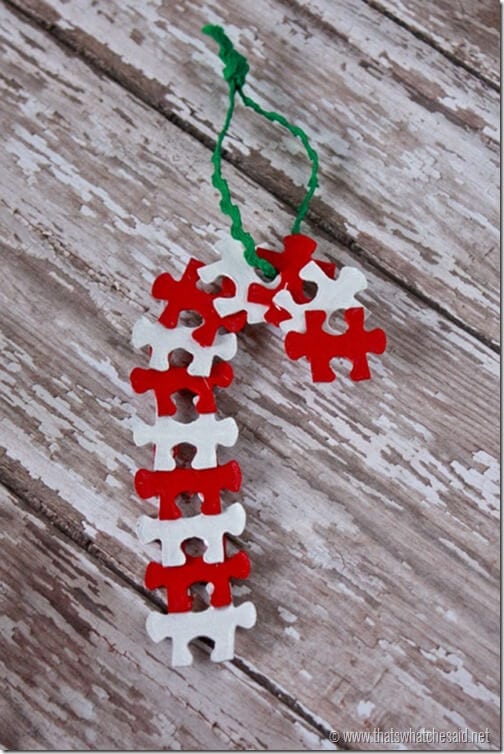 Now let's move onto the Wreath Ornament:
For the wreath I tried a different method.  I glued the pieces together FIRST and then painted.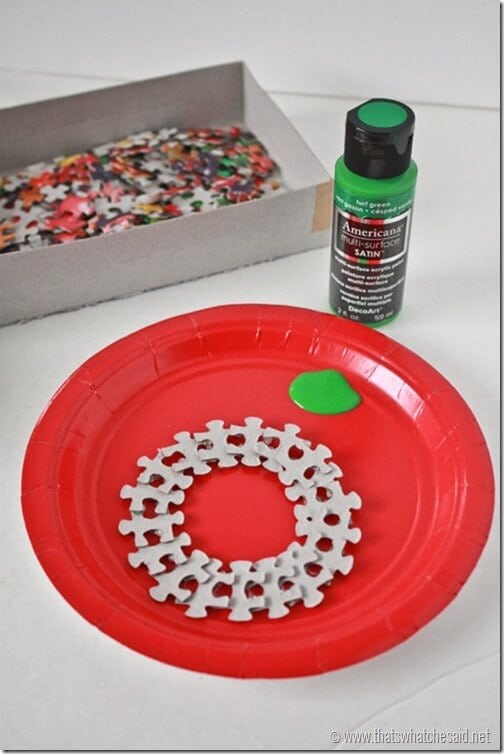 In all honesty, I think it took the same amount of time! So either method would work fine!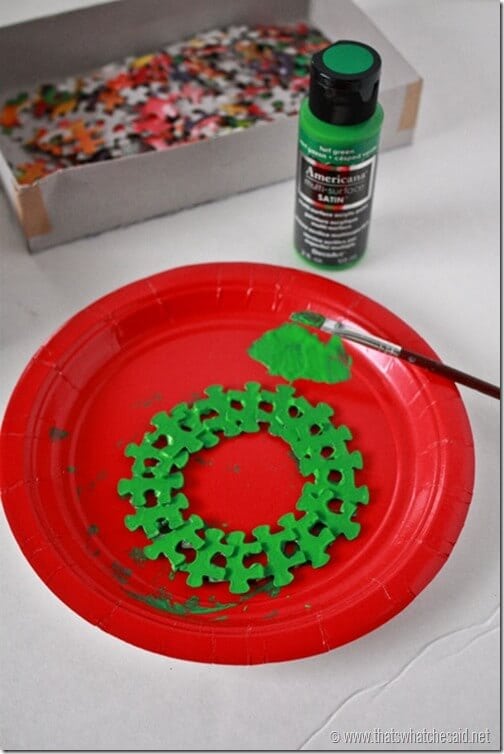 After the green paint dried, I used a tube of puff paint to make the tiny berries!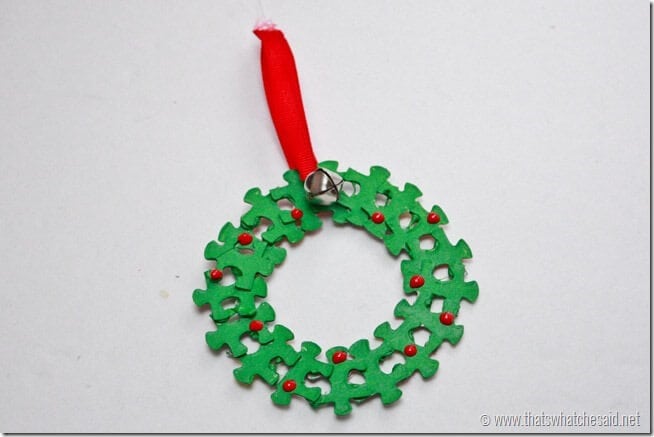 Once everything was dry I used some ribbon along with a tiny jingle bell left over from my Cork Rudolph Ornament from last year to make the hanger.
If you like this ornament I invite you to check out my interlocking puzzle piece necklaces or my snowflake ornament I made last year.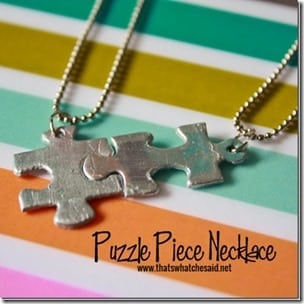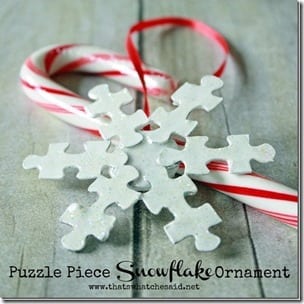 Celebrating with me today is Christy from Our Southern Home.  Christy is sharing this Beautiful Vintage Look Garland!  Can you believe its from Dollar Store supplies?!?!  Thanks so much for joining me Christy!    Hop over to Christy's place to see how she made this!