I made the kids some cute personalized drink bottles for Ryan's Party.  From the Invitation I shared yesterday, you can guess most of everything included some aspect of Mickey Mouse.  For these guys I used the Waltograph font to add the kids names to the bottles using vinyl.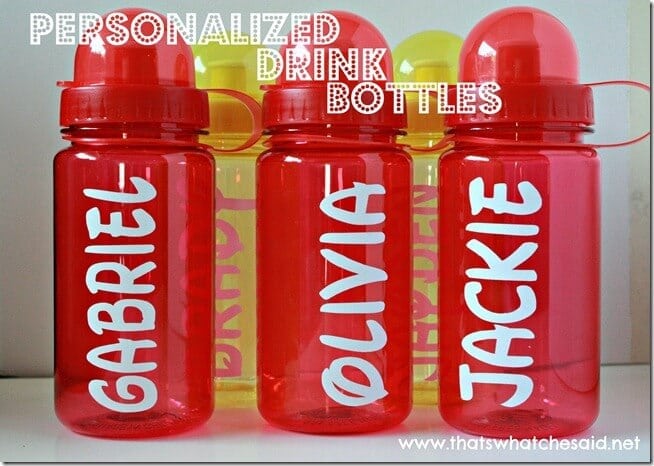 I started off with some drink bottles that I picked up at Michaels.  They were only $1 each.  I chose yellow and red ones to keep with the Mickey Mouse color scheme!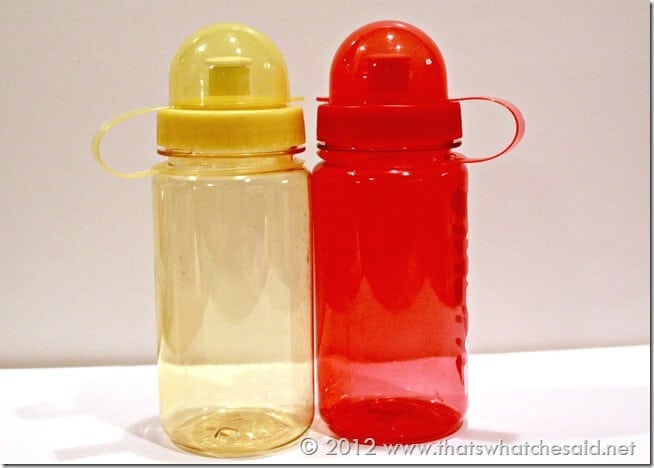 Next, using my Silhouette Cameo, Cammie (Yes she has a name), we cut the kids' names in white vinyl.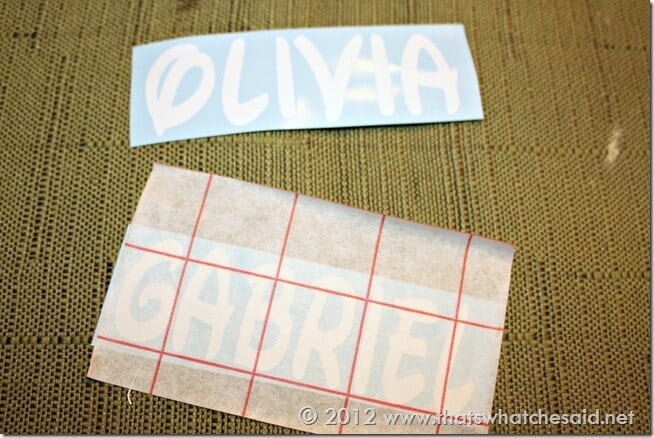 Using tranfer paper (the red grid paper on top of the vinyl) I applied the names carefully to the bottles!  Using transfer paper is pretty much a must for jobs like this!  Keeps your vinyl names straight and tidy.  Otherwise you'd have to apply the vinyl like stickers and that can just get annoying!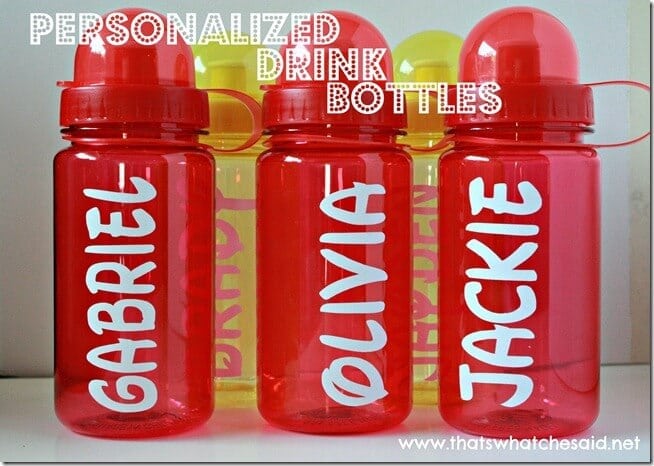 The kids loved having something that was just theirs!
They got to take them home with them as well!  These can hopefully be used all summer long for water for the park, on walks, or at T-ball or Softball games!  As a mom, it's nice to have their name plastered all over it!  That helps things to make their way home with you kids!
UPDATE:  Are you heading to Disney or do you just want to put an end to the game "Who's drink is this?"…well I have just added these to my SHOP!  You can get your very own Disney Vinyl Name Labels to add to your own water bottles! Many colors of premium vinyl to choose from!