If you have an electronic cutting machine such as a Cricut or a Silhouette then you may want to know how to use heat transfer vinyl or Iron on Vinyl to create your own custom shirts, hats, totes and more! I am here today to walk you through heat transfer basics – iron on 101.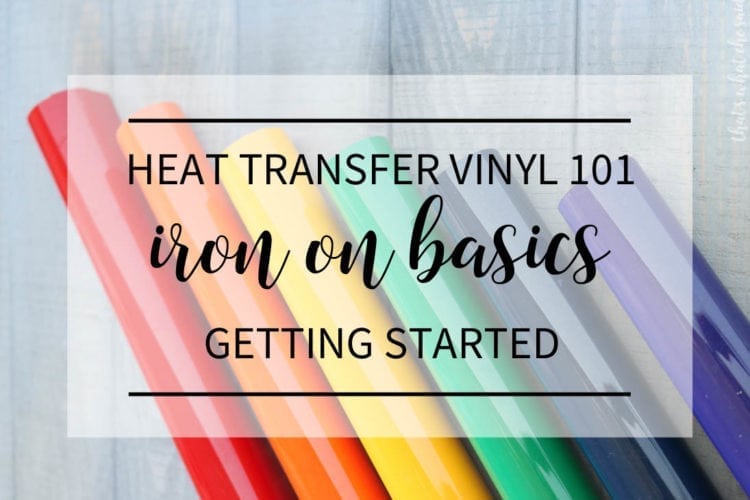 What Is Heat Transfer Vinyl?
Heat Transfer Vinyl may be referred to as HTV or Iron On Vinyl. It's much like adhesive vinyl in appearance, however, it has a clear plastic backing instead of a paper one like regular vinyl and in order to adhere it to your project, you must use heat. Hence heat transfer vinyl.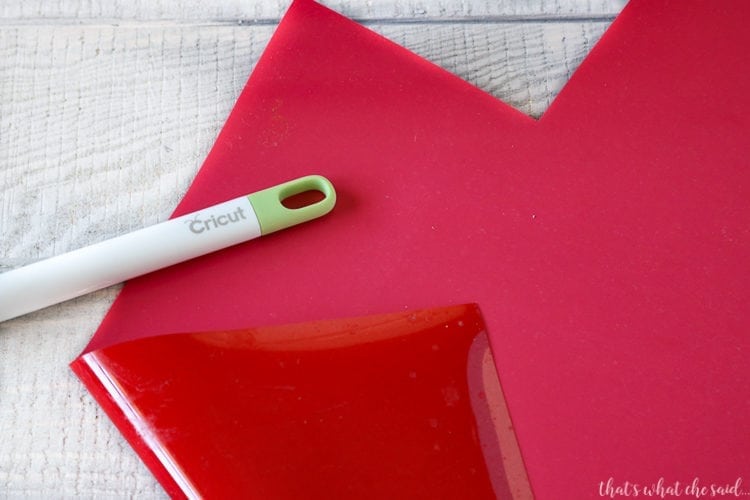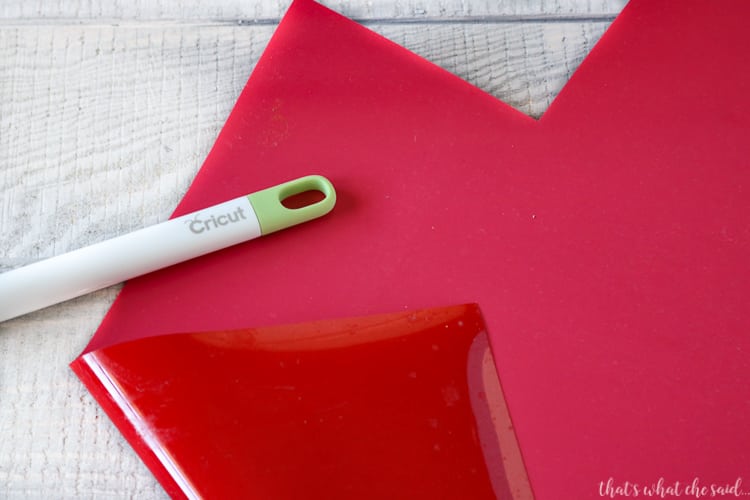 Heat transfer may be applied to fabrics and solid flat surfaces that can withstand the heat of a heat press or iron.
Heat Transfer comes in rolls or in sheets. For colors like black, white and grey, I tend to purchase rolls because those seem to be common colors I use on shirts. More particular colors or types I purchase the sheet.
Here are my favorite places to purchase Heat transfer vinyl.
What are the different types of Heat Transfer Vinyl?
So many to choose from! That is the simple answer! Standard Heat Transfer Vinyl is matte and solid. There are so many other great options as well! Here are some I love to use: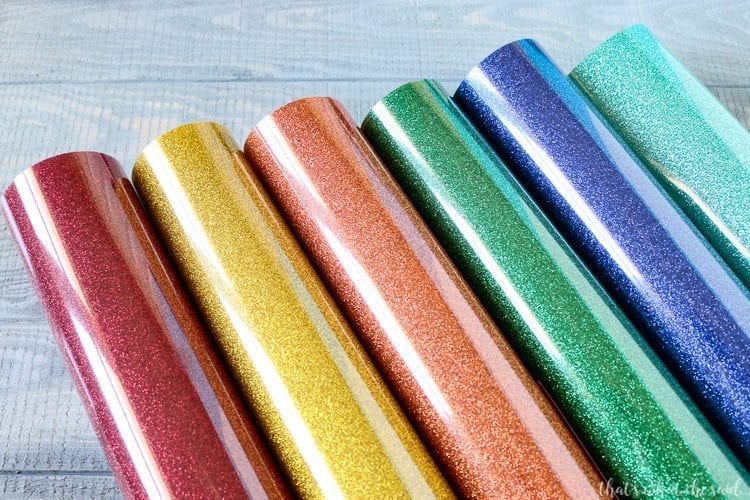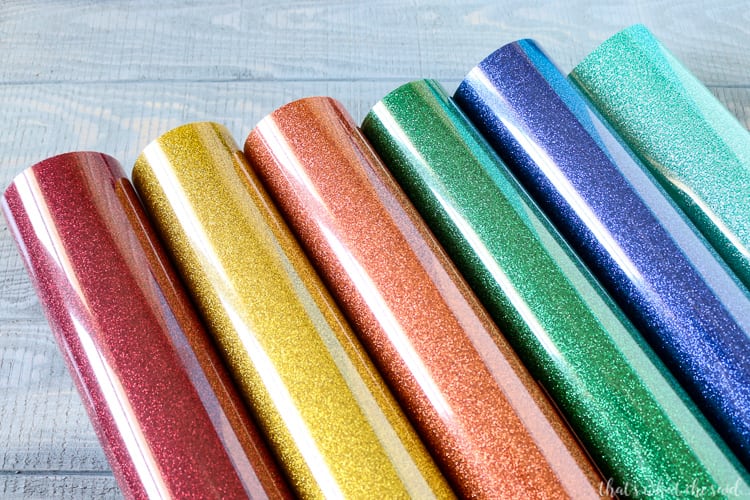 What Tools Do I Need for Iron-on Vinyl?
Tips on Using Heat Transfer Vinyl:
You MUST mirror your design before you cut it on your machine.
You need to apply heat and pressure in order to get the HTV to adhere correctly.
It is not recommended to layer Specialty Iron-on Materials such as Glitter, holographic, and patterned metallic. Easy weed and matte are ok to layer. I am working on a tutorial to teach you how to slice your designs to avoid layering.
Why do you have to mirror your design? It is important to mirror your design before cutting because when you apply your heat transfer, the dull side of the heat transfer is what adheres to your project. When you cut the heat transfer, you cut with the dull side UP so you need to mirror your image so when you flip it over to press to your project to cut it reads correctly!
Cutting Heat Transfer Vinyl:
Here are some great heat transfer projects to browse:
PIN HEAT TRANSFER BASICS – IRON ON 101