Halloween is coming and it is a fact that you need this super cute ghost shirt.  It's so cute and you can put it on a shirt, a tote bag, a coffee mug…options are open to your imagination!  I am happy to share my heat transfer cut file with you as well below.
Ryan's nickname is "Boo" so I thought it would be cute to make him a "Boo" shirt for Halloween!   The nice folks at Silhouette sent me some heat transfer to use and so I thought this would be a perfect project for it!
Supplies Needed for Ghost Shirt:
I made up this cute ghost face using the Silhouette Software.  It was fairly easy to do.  I used ovals and circles and then subtracted the circles from the ovals and rotated them.  Then I used the "edit points" tool to make the mouth oval a bit of a kidney bean shape.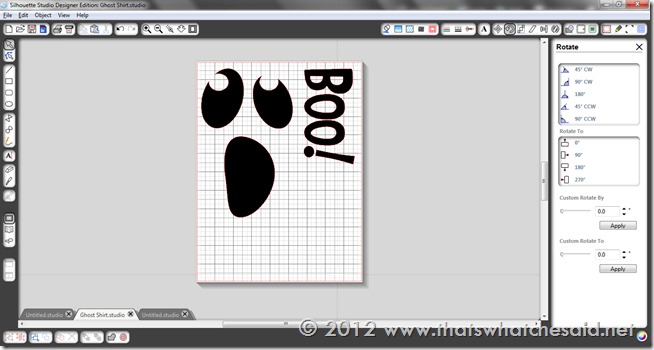 Then I flipped my image horizontally so that it would be mirrored.   Don't forget to do this, otherwise your heat transfer will be backwards on your shirt!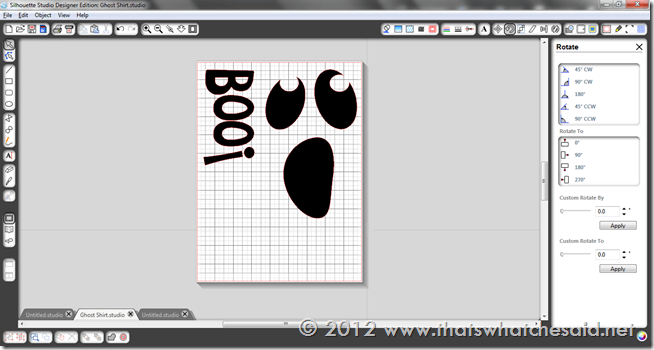 I inserted the heat transfer and cut on Cammie.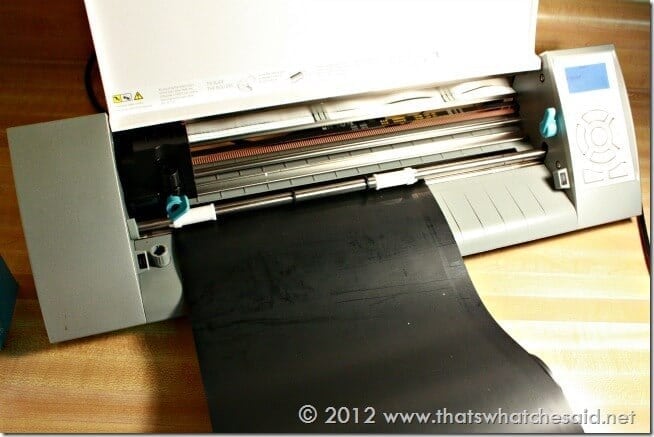 Next I weeded (removed) the excess heat transfer from the designs and cut the face and the word "Boo!" apart from one another.
I positioned the face centered on a plain white t-shirt.  I set my iron to cotton and then placed a thin towel in between my iron and heat transfer shape.  For good measure, I also removed the towel and pressed the image on the shirt directly.  Just be sure not to melt the plastic backing of the heat transfer.  I carefully peeled the backing off and was left with a cute little fright face :)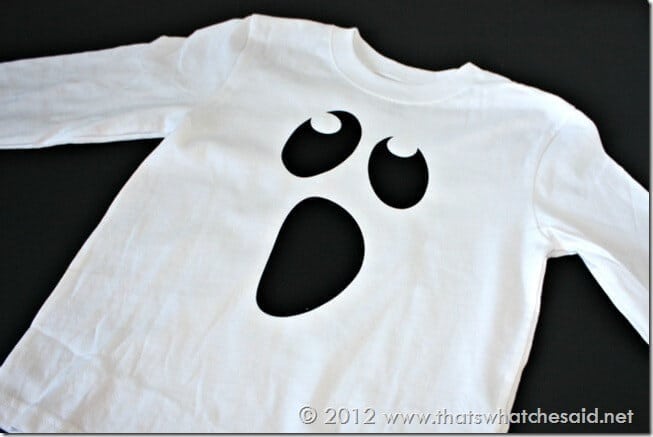 I repeated the same for the word "Boo!" and I put that on the back of the shirt!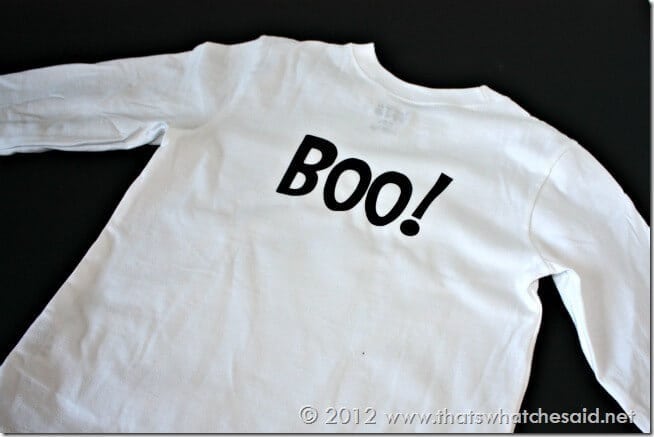 I think he looks pretty cute if you ask me…oh and the shirt is cute too!  *wink, wink*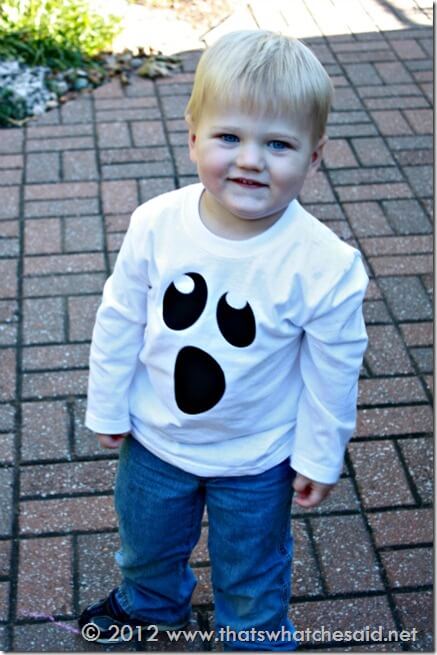 I barely got the back of the shirt shot…this little ghost is FAST! :)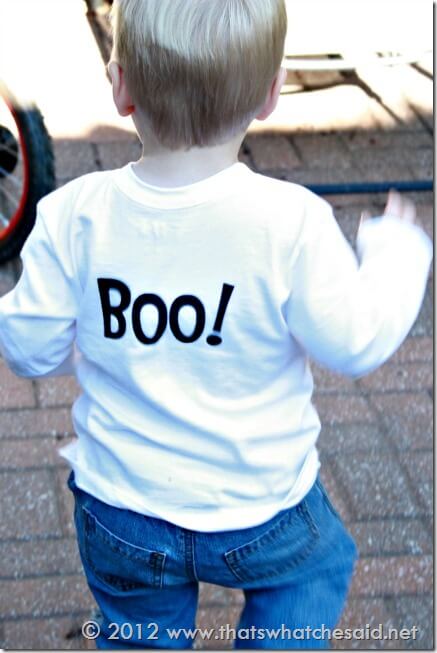 I have made SVG and DXF files in addition to the .STUDIO3 files.  So everyone can have some ghostly fun!  Download below!
This download is for personal use only!
Check out my Halloween Projects for more spooky inspiration as well lots of other ghost projects!  You can also check out my collection of  free t-shirt ideas + cut files.