Pop-its are all the rage these days so why not combine them with a free Valentine Printable to make these adorable Pop-It Valentine Printable Cards. Perfect for class valentines or for your kids to give to neighbor friends! The fun of the a pop-it fidget lasts well past Valentine's Day!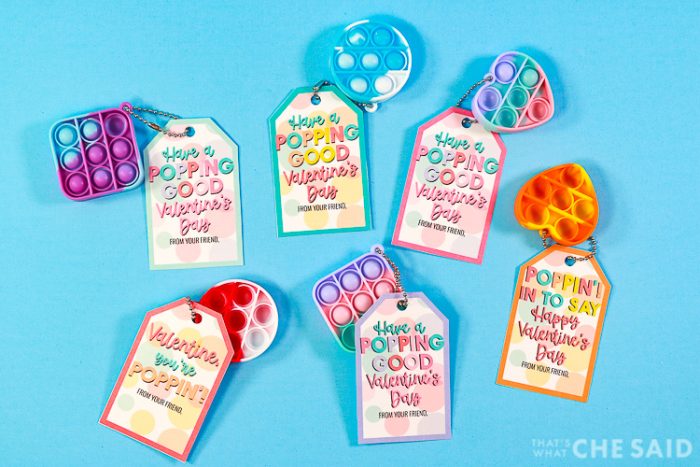 Printable Valentine Cards are really my jam. I love making them and sharing them with you! I think they are so fun for kids to give and receive and I know my kids loved going to class with super fun and original class valentines!
You can find all my Printable Valentine's Cards in one place here!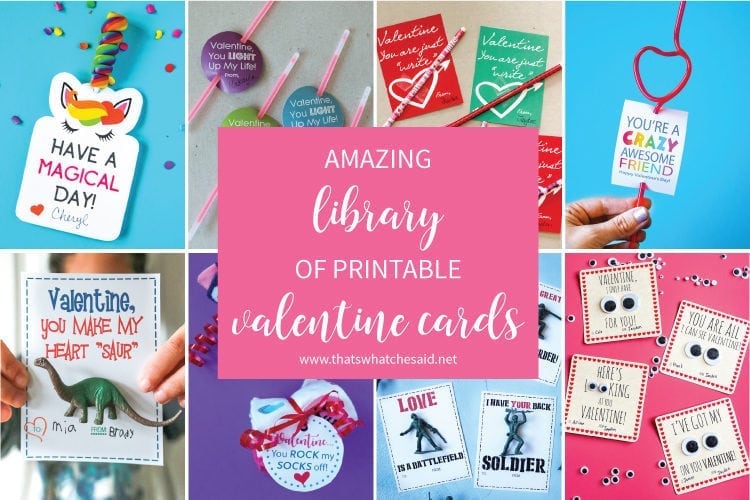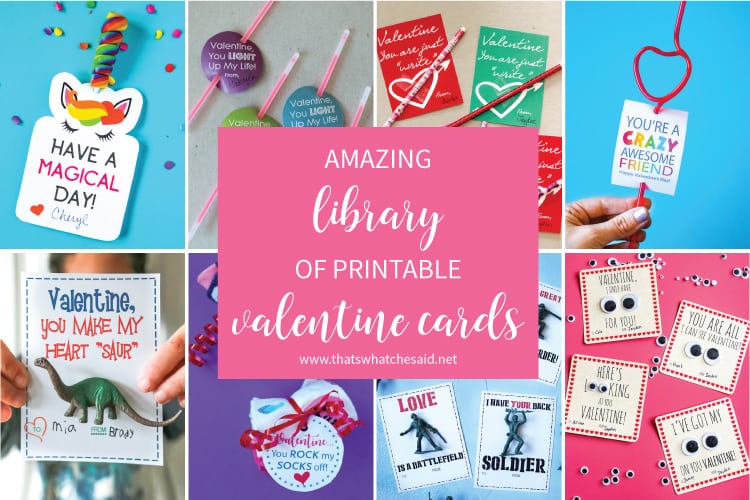 Save Time! Grab the Bundle!
You can print each of my printable valentines individually for free! OR, for a small fee, you can get the zipped folder of all 23 printables. Extract the Zip file and all of the printables will be added to your computer in a few clicks!
You will also get updates on any future printable Valentine's cards added to this bundle!!
All 23 of my Printable Valentine's Day Cards in one bundle!
Many of these free printable Valentines incorporate trinkets, fidgets, erasers, straws, glow sticks, etc. I have rounded them all up in one place as a section of my Amazon Storefront for ease!
Find all Printable Valentine's Goodies Here.
This post may contain Amazon Associate and other affiliate links.
As an Amazon affiliate, I earn a small commission from these links at no additional cost to you.
What is a Pop It?
Pop it is the newest rage in fidget toys. It is a silicone shape consisting of bubbles that you can "pop" back and forth. This reusable bubble wrap! The bubbles can be popped and the pop it turned over and the bubbles can be popped again back to their original state.
Pop Its are normally brightly colored and come in a variety of shapes, sizes, and character options! You can check out some here.
Pop It Valentine Supplies:
Free Pop-It Valentine Card pdf file (found below)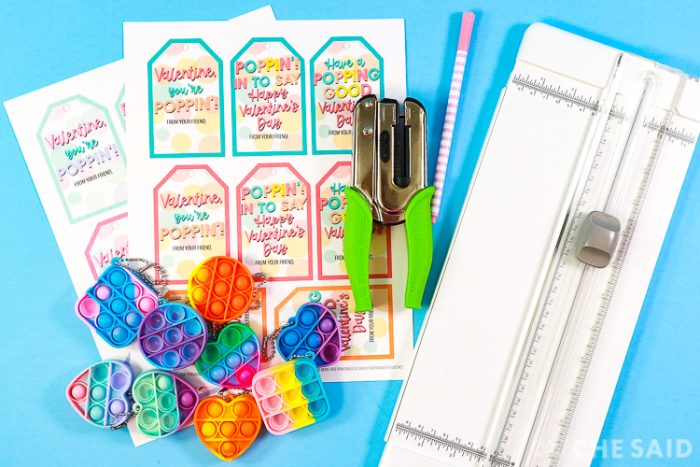 Supplies are pretty standard for this fun Valentine's Day Card. I have also linked more pop-it options as well as supplies in my Printable Valentine Section of my Amazon shop! The heart-shaped pop it key chains are perfect for your recipient! I appreciate your support.
Pop It Printable Valentine Card
Click the button above to save to your board for later!
How to Make a Pop It
Time needed: 10 minutes.
Create Pop It Valentine Cards for class Valentine easily with free printable tags and mini pop it keychains!
Download the Free Pop It Valentine Printable

Below you will find where you can download my free Pop It Valentine Card printable. The Valentine Gift tags come in different colorways. Save it to a folder on your computer or to your desktop. You will need this location in the next step.

Print Pop It Valentine

Locate the file you saved in step one and send it to your home printer. I recommend printing on 65lb white cardstock. You can find my favorite type of cardstock linked in the supply list.

Cut Valentine Cards

Using a paper trimmer or a pair of sharp scissors, cut the pop it valentine tags out from the main sheet.

Punch the Hole in the Tag

Using a hole punch, punch a hole where marked on the valentine's day gift tag.

Address/Sign the Valentine Cards

Recently teachers have just been asking students to fill out the "from" and leave the "to" blank so I did not include a to on the Valentine. They can write it on top if needed. Have them write their name under the "from your friend".

Attach Pop It Keychain

Open the pop it keychain clasp and feed through the hole in the gift tag and close the keychain clasp. You now have a cute pop it Valentine Cards
NOTE: If you cannot find the key chain version of the pop-it toys, you can use small pop-its with cellophane bags and close the bags with ribbon and string through the top of the tag to make cute goodie bags.
Most classrooms allow pop its for fidget toys and it is a non-candy Valentine option which is also requested by most schools making the Pop It Valentine a great valentine card for class Valentine parties or celebrations!

Get Free Pop It Valentine Card Printable Here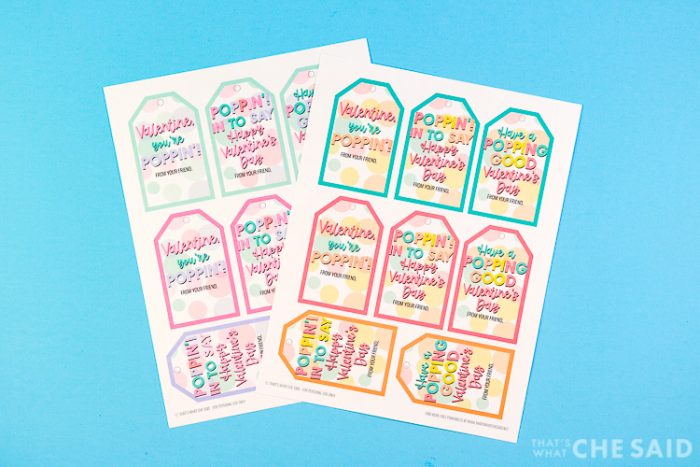 Getting the freebie is easy! First, enter your name and email below and join my email list community (AND gain access to my freebie library)!! After that, click the download button and the freebie will begin automatically.
I use box.com to safely deliver my freebies! There is no need to sign up for a box.com account!
Please see this FAQ post + Video on how to download my freebies.
This download is for personal use only!
In addition to printable Valentines, I also have some fun Printable Valentine Activities you may enjoy! Give your kids a "heart attack" by printing out these hearts, writing something you love about your child and each day February 1st through the 14th add a heart to their door!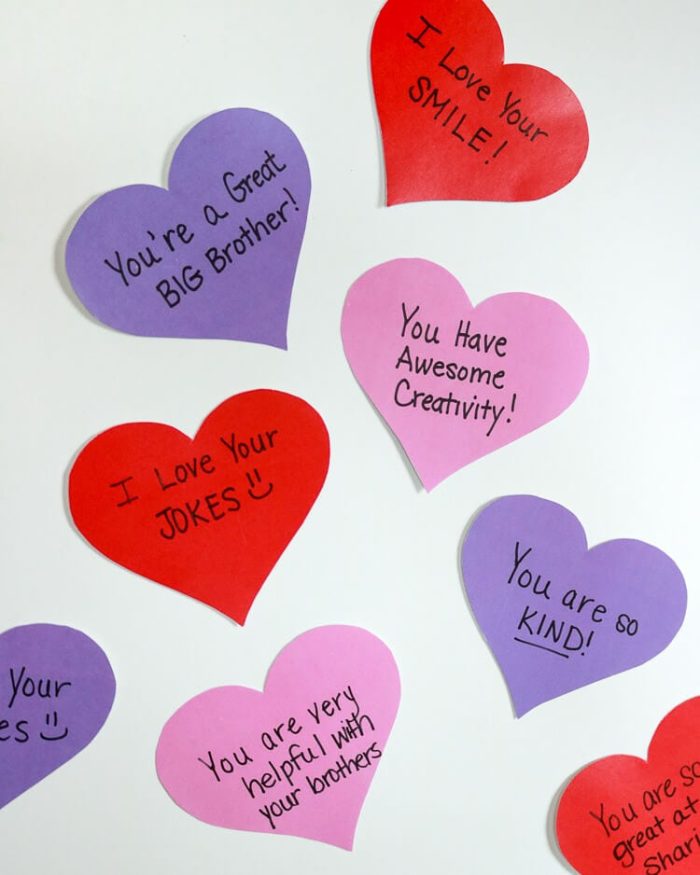 More free printables you may also love this Scratch Off 14 Things I Love About You printable activity or this Valentine Word Scrabble Printable (plus 20 more printables!)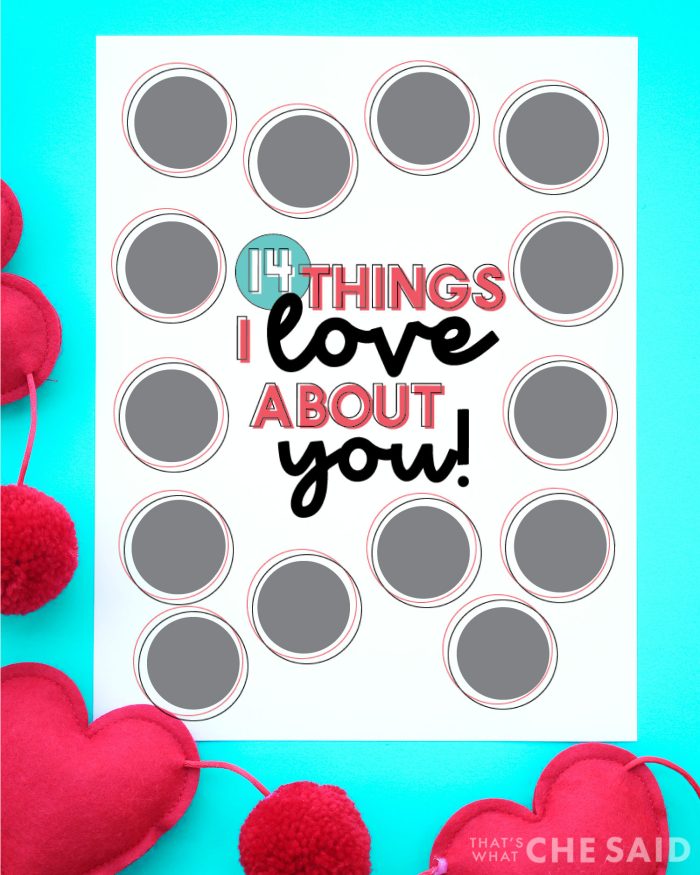 How about creating a fun dry erase board with a frame and Love Notes printable or simply printing off a Valentine printable to frame for decor?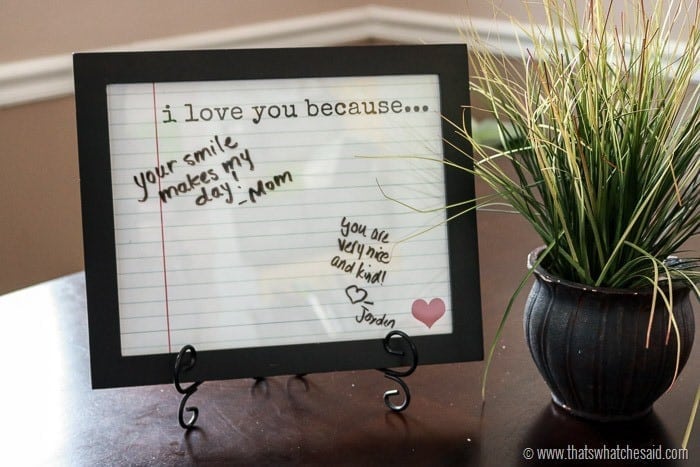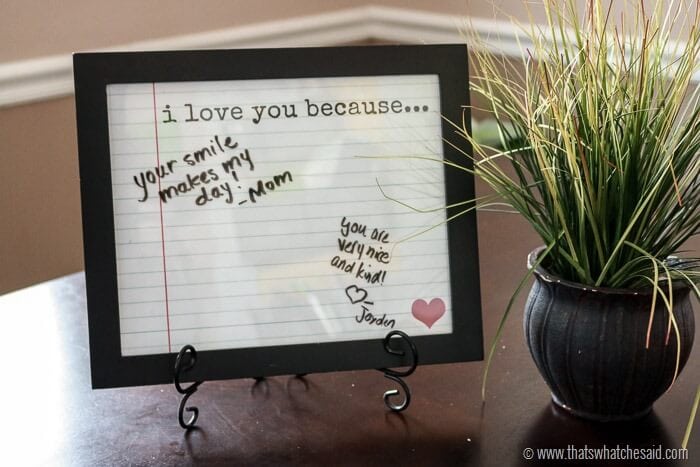 MORE PRINTABLE VALENTINE CARDS
[ess_grid alias="printable_valentines"][/ess_grid]