Today for our Tuesday Tip or Trick…we are talking Valentine's Day!  I'm sharing some ways to give your loved ones a "heart attack" this February with my Heart Attack Valentine Activity!
While I understand fully the severity of heart attacks, I do have some non life threatening ones that your family and friends would actually want!  Here are 3 Ways to "Heart Attack" your loved ones this Valentine's Day!  I have included free printables and cut files to make this as easy as possible for you to recreate.  You can download those at the end of the post!
Whether you live near or far you can send love to your family and friends with these fun ways to shower them in hearts!
Supplies Needed for Heart Attack Valentine Activity:
Cardstock in Valentine (or not) colors
(optional) Heart SVG Cut File – or-
(optional) Free Heart Printable to cut out in place of the cardstock – or-
(optional) Heart Paper Doilies if you hate to cut things out and don't have an electronic cutting machine
Heart Attack Poem (found below)
I use the HP Envy 5540 Wireless All-In-One Printer and signed up for HP Instant Ink.  I highly recommend this!    Never run out of ink at 11 pm when you have to print out your kids report, or when you have to print these valentines out the night before your child's class party…because let's face it…#procrastinatorsunite.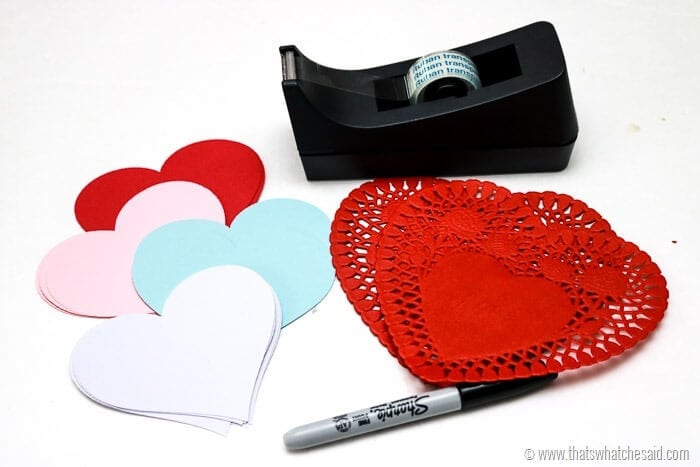 1.  Heart Attack Door Décor.
Starting February 1st, write on a heart one reason you love a person.  Tape it to their door!   I  do this for my boys and my husband.   I write a reason I love them or something I love about them on a heart that I cut from some construction paper.  Each night I tape one on the door after they have gone to bed so when they wake each morning they have another heart to read!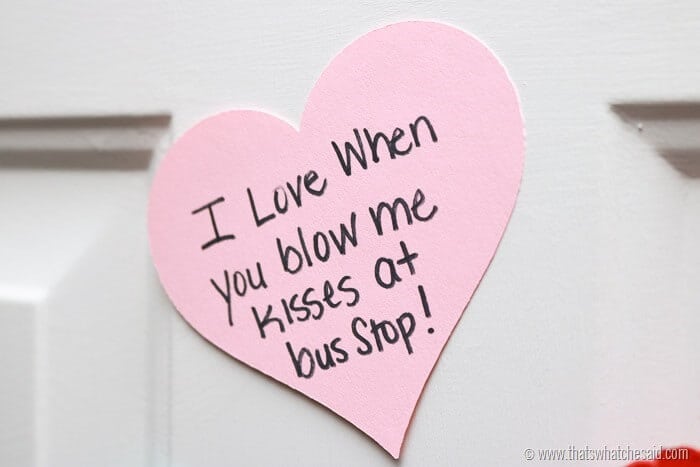 Tip:  If you don't want to cut out a ton of hearts, pick up a package of Heart Paper Doilies!  Some have a solid center and work perfectly!  Just be sure to write carefully as they are pretty thin!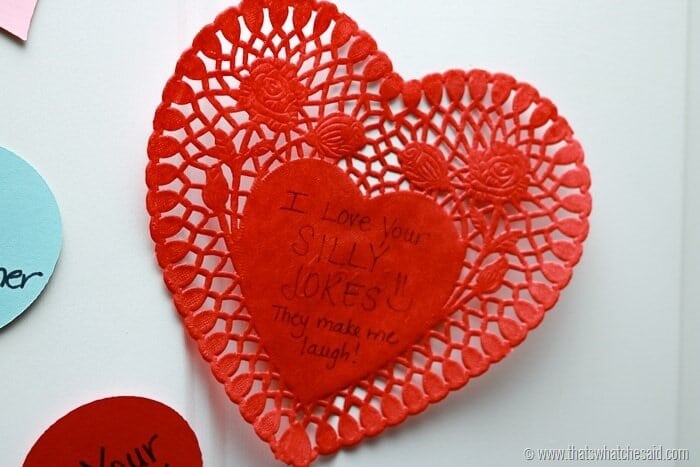 2.  Heart Attack Mail
If you have a family member that lives far away, you can send them a small box or envelope of cut out hearts with messages written on them.  We are going to send one to my mother in love this year.  She lives in Phoenix and we only get to see her about once or twice a year.  We will all write messages and I will include some photos as well (in the shape of a heart of course!) With this printable below.
Trick:  You can print your own copy below, then if you want to add your names to the bottom, you can grab one of these FREE Valentine's Day Fonts and add your names using Photoshop, PicMonkey or any editing software!
3.  Leave A Heart Attack Door/Porch Drop
Print off the Heart Attack Neighbor Printable.   Tape it facing down on a neighbor's front door (glass doors) or window and tape hearts with reasons they are great!  Leave a small valentine's Day treat on the porch as well for any kids that live there and ask them to give another neighbor a "heart attack" to spread the love!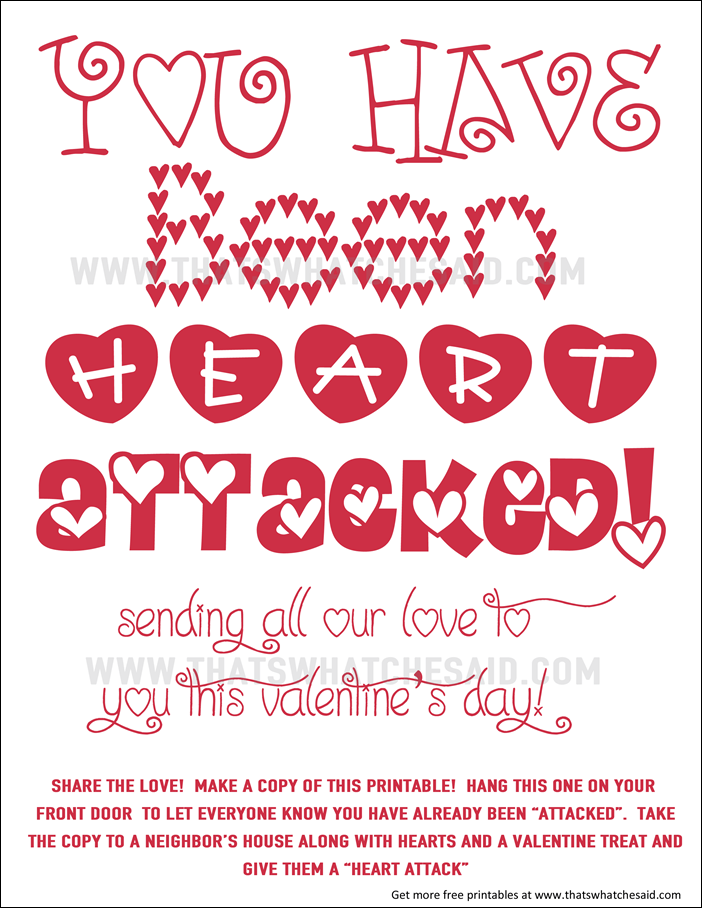 DOWNLOAD YOUR FREE HEART ATTACK PRINTABLE HERE.
This download is for personal use only!
You can find more FREE Valentine Printables, Recipes, Décor Ideas and Sharable Valentines at the link below! Don't forget all my Printable Valentine Cards!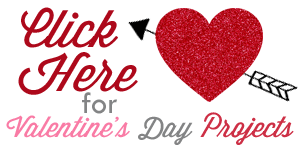 You can also check out my other fun and simple Tips & Tricks!