Stickers are a great way to add fun to Valentine cards and still stay in the no-candy rules that many schools and organizations abide by! These printable valentine Sticker Sheet Toppers are free to download. Add them to your favorite sticker sheet and you have a cute and fun class printable!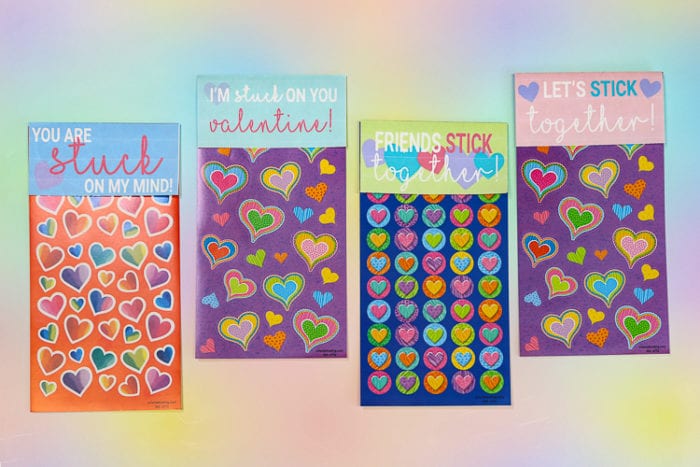 I love printable Valentine's Day cards! I have a whole library of them if you'd like to check them out!

This post may contain Amazon Associate and other affiliate links.
As an Amazon affiliate, I earn a small commission from these links at no additional cost to you.
Supplies Needed for Sticker Sheet Toppers: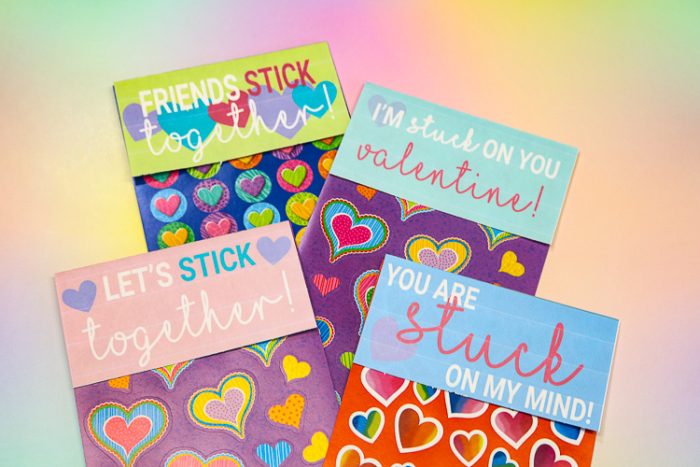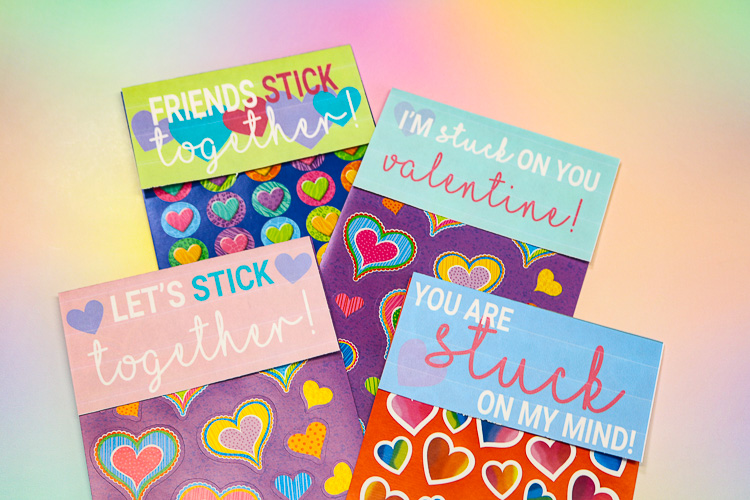 Save Time! Grab the Bundle!
You can print each of my printable valentines individually for free! OR, for a small fee, you can get the zipped folder of all 23 printables. Extract the Zip file and all of the printables will be added to your computer in a few clicks!
You will also get updates on any future printable Valentine's cards added to this bundle!!
All 23 of my Printable Valentine's Day Cards in one bundle!
Many of these free printable Valentines incorporate trinkets, fidgets, erasers, straws, glow sticks, etc. I have rounded them all up in one place as a section of my Amazon Storefront for ease!
Find all Printable Valentine's Goodies Here.
How to Assemble Sticker Valentine's Day Cards:
Download the Printable Valentine Sticker Sheet Toppers below and print them on white cardstock.
Cut them using scissors or a paper cutter. I love the nice clean straight lines the paper cutter gives you and it makes cutting them go more quickly!
Fold the toppers in half and have your child fill in the "to" and "from" areas on the back. Fold the cardstock topper over an individual sheet of stickers and either staple at the top or along the 2 sides, being sure to staple the sticker layer but only along the edge!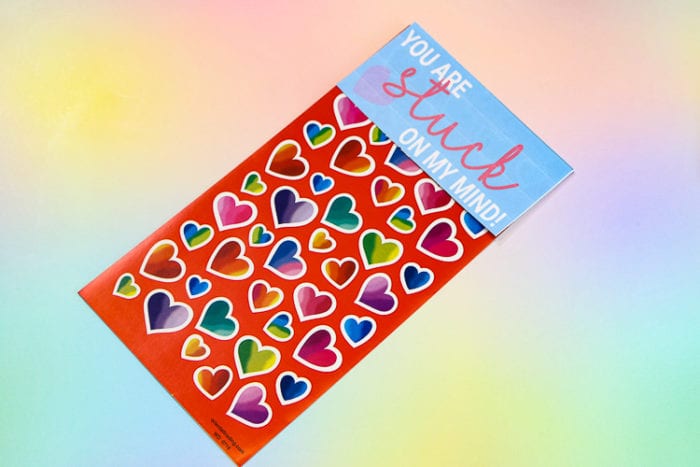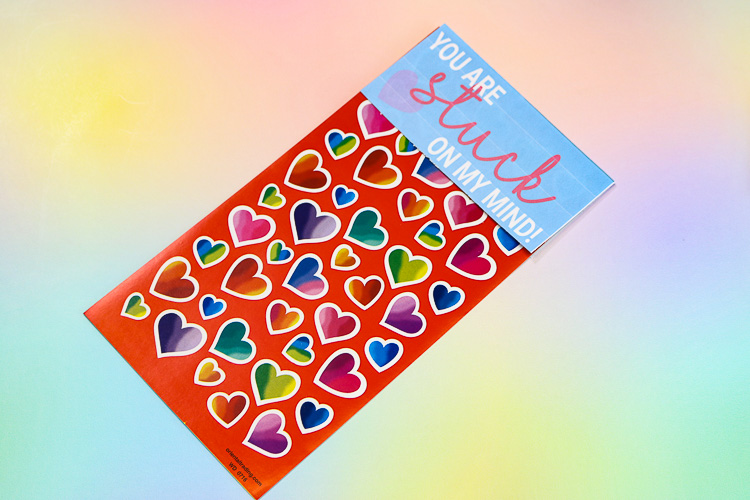 Now your child has super cute non-candy Valentine's day cards to pass out to their classmates!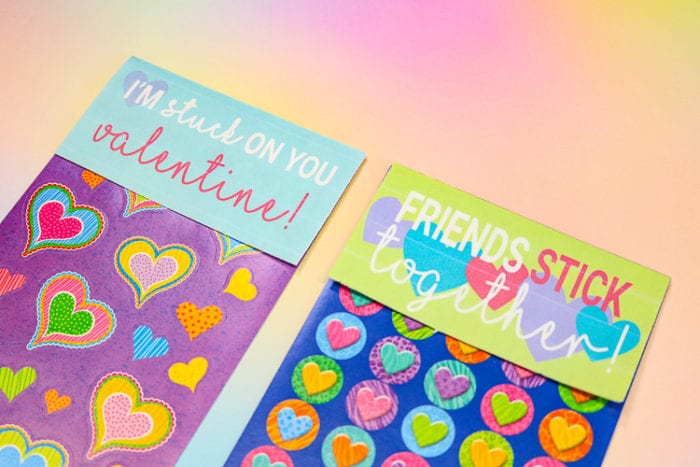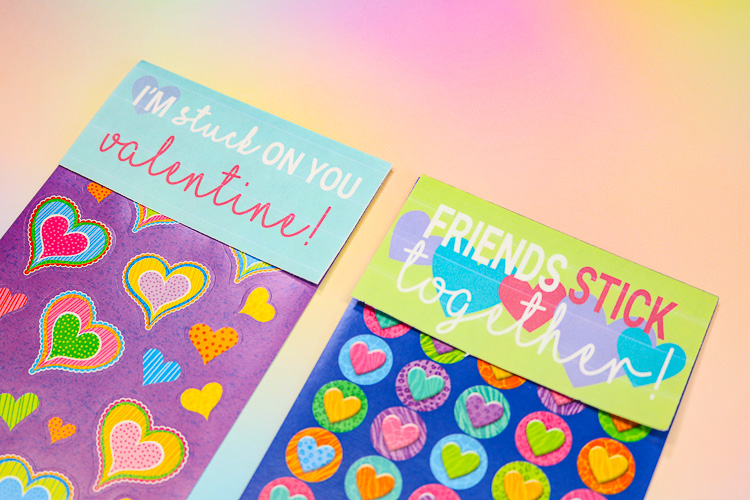 GET STICKER SHEET VALETNINE TOPPERS HERE
Getting the freebie is easy! First, enter your name and email below and join my email list community (AND gain access to my freebie library)!! After that, click the download button and the freebie will begin automatically.
I use box.com to safely deliver my freebies! There is no need to sign up for a box.com account!
Please see this FAQ post + Video on how to download my freebies.
This download is for personal use only!
PIN PRINTABLE VALENTINE STICKER TOPPERS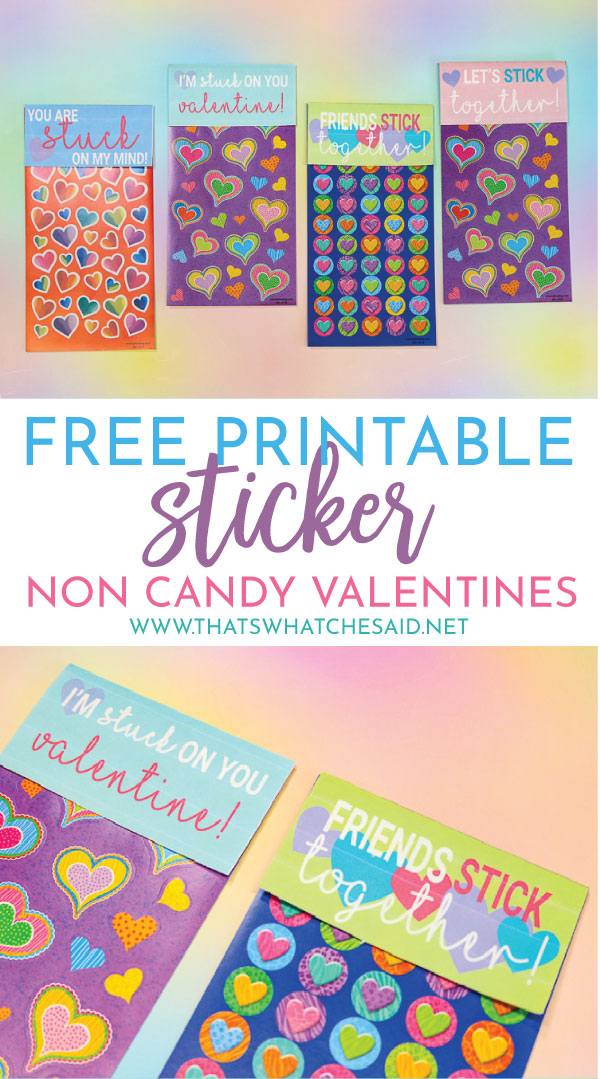 More Printable Valentine's Cards:
[ess_grid alias="Printable Valentine post"]