Stickers are a great way to add fun to Valentine cards and still stay in the no-candy rules that many schools and organizations abide by!  These printable valentine Sticker Sheet Toppers are free to download.  Add them to your favorite sticker sheet and you have a cute and fun class printable!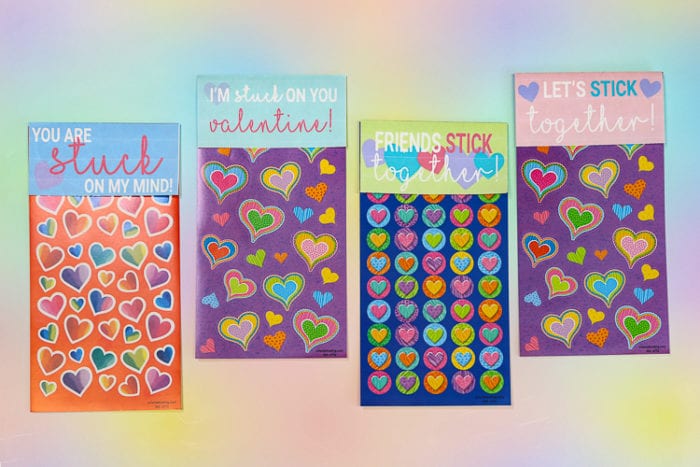 I love printable Valentine's Day cards!  I have a whole library of them if you'd like to check them out!

Supplies Needed for Sticker Sheet Toppers: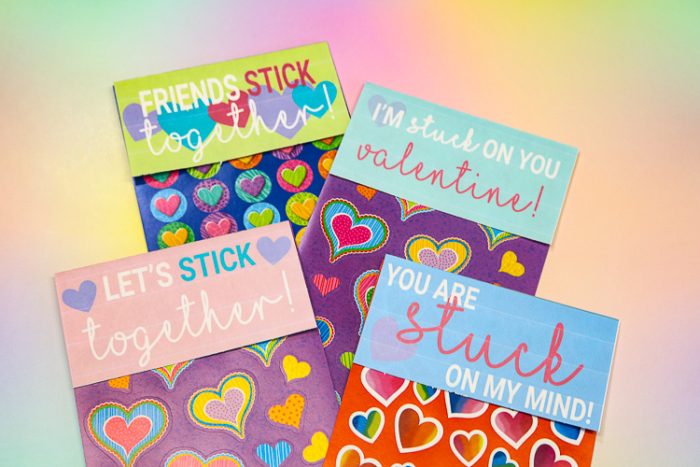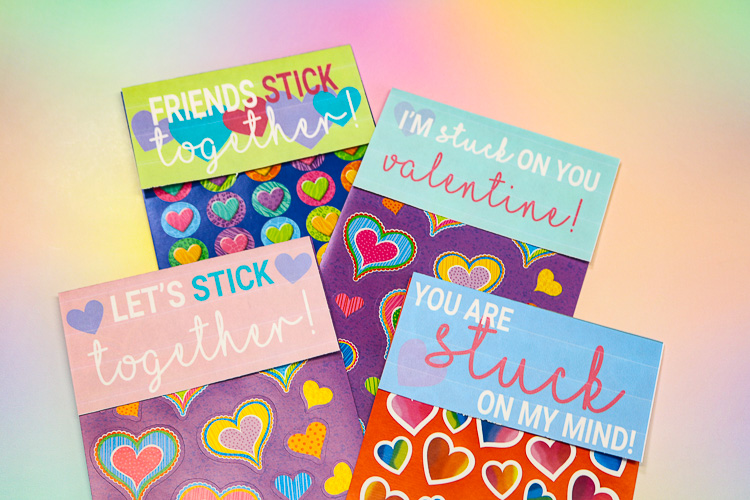 How to Assemble Sticker Valentine's Day Cards:
Download the Printable Valentine Sticker Sheet Toppers below and print them on white cardstock.
Cut them using scissors or a paper cutter.  I love the nice clean straight lines the paper cutter gives you and it makes cutting them go more quickly!
Fold the toppers in half and have your child fill in the "to" and "from" areas on the back.  Fold the cardstock topper over an individual sheet of stickers and either staple at the top or along the 2 sides, being sure to staple the sticker layer but only along the edge!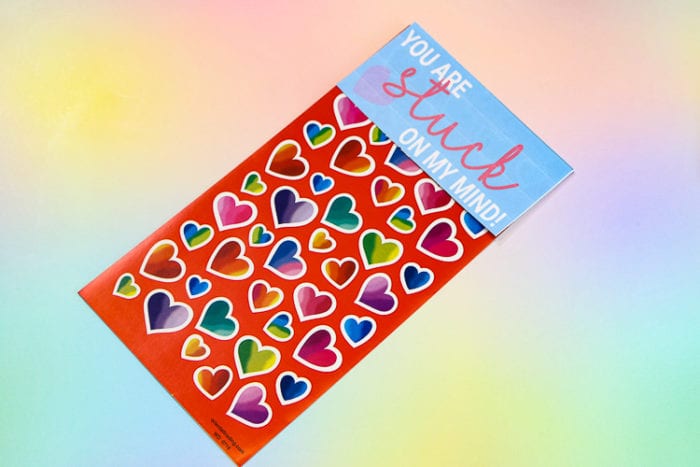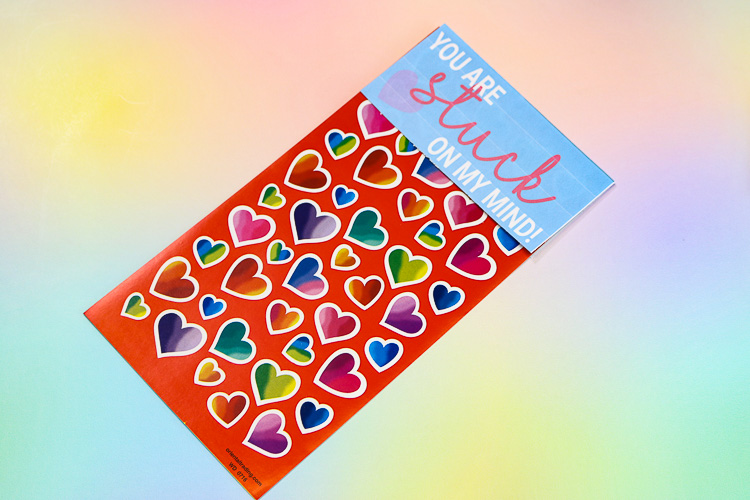 Now your child has super cute non-candy Valentine's day cards to pass out to their classmates!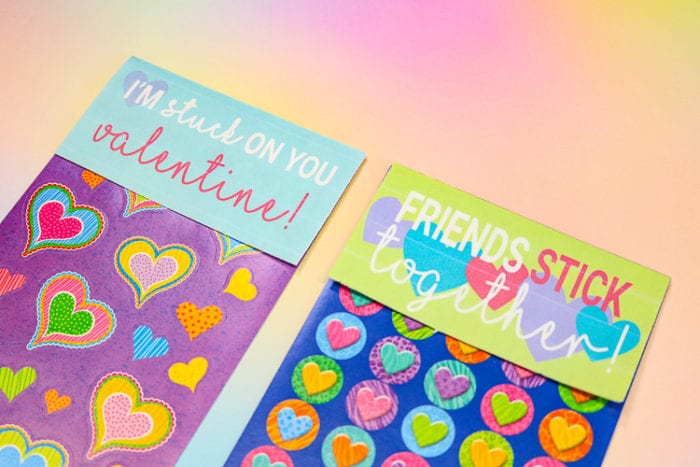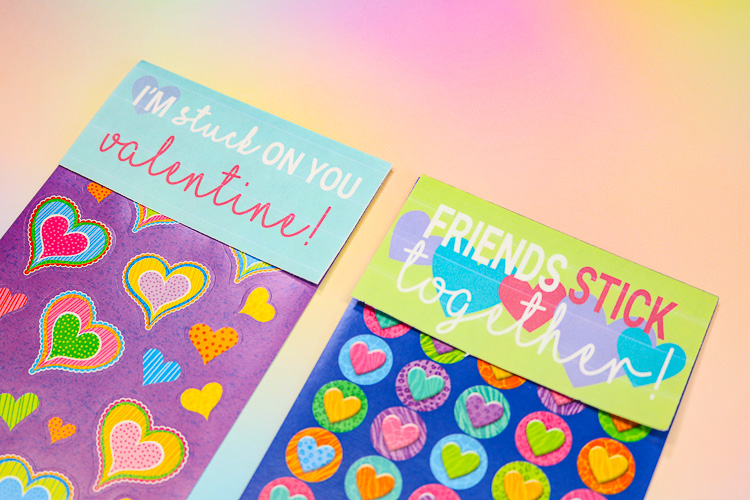 DOWNLOAD STICKER SHEET TOPPERS HERE
Downloading is easy!
If you are a current member of my email community you may simply click "Download Here" and enter in the Freebie Password OR your first name and email address again.
If you are new, welcome! Please enter your first name and email address! I will send you an email when I share new posts and when new flash freebies are available. Once confirmed, new members will be sent a password to access my entire freebie library!
This download is for personal use only!
PIN PRINTABLE VALENTINE STICKER TOPPERS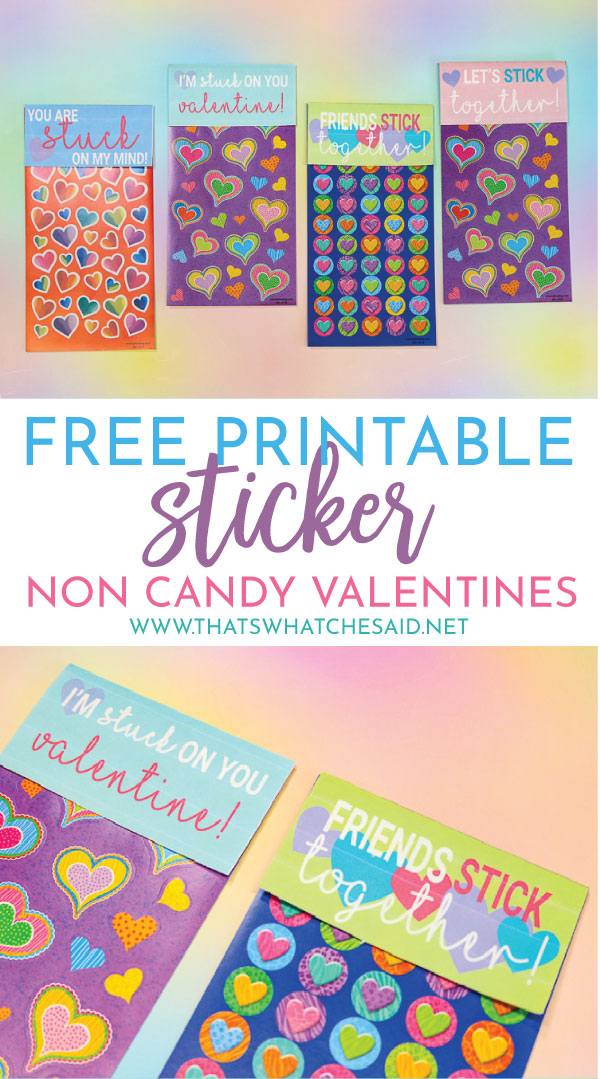 More Printable Valentine's Cards: