Have a bit of fun making valentine cards this year with these silly Googly Eyes Handmade Valentine Cards.  Grab the printable valentine card and glue on some silly googly eyes for a fun class valentine card idea!
I mean who doesn't love googly eyes?!  My oldest son actually went through our house and taped googly eyes to inanimate objects.  I would open the fridge and the gallon of milk would be looking back at me!  Light switches, hair brushes, etc.  It was pretty funny!
Googly eyes just make things fun!  Valentine's Day should be fun too!  These are a great non-candy valentine card idea as well.  My son's school asked for no candy on the class valentines so these are still fun but following the rules!
Supplies for Googly Eyes Handmade Valentine Cards:
I use the HP Envy 5540 Wireless All-In-One Printer to print these valentines and signed up for HP Instant Ink.  I highly recommend Instant Ink!    Never run out of ink at 11 pm when you have to print out your kids report, or when you have to print these valentines out the night before your child's class party…because let's face it…#procrastinatorsunite.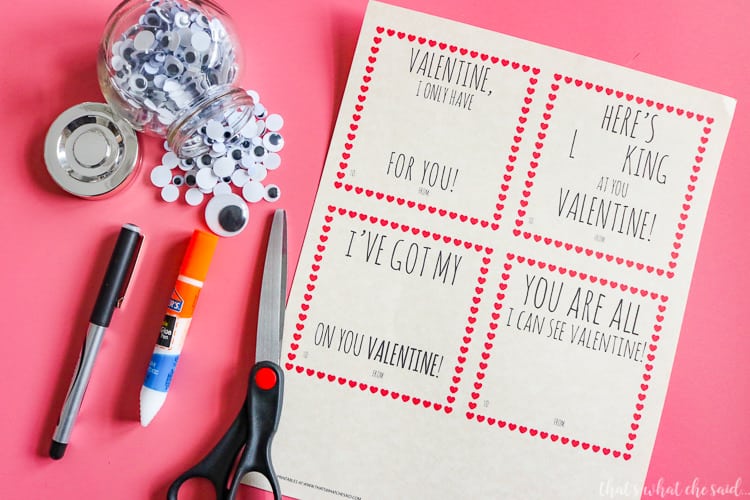 I printed out these valentines on ivory card stock.  You can use white or ivory or any light colored card stock paper.
Using scissors I cut along the faint grey border lines.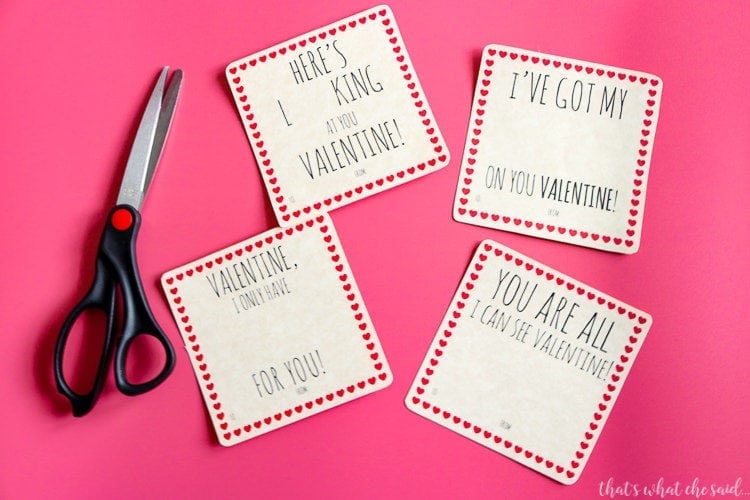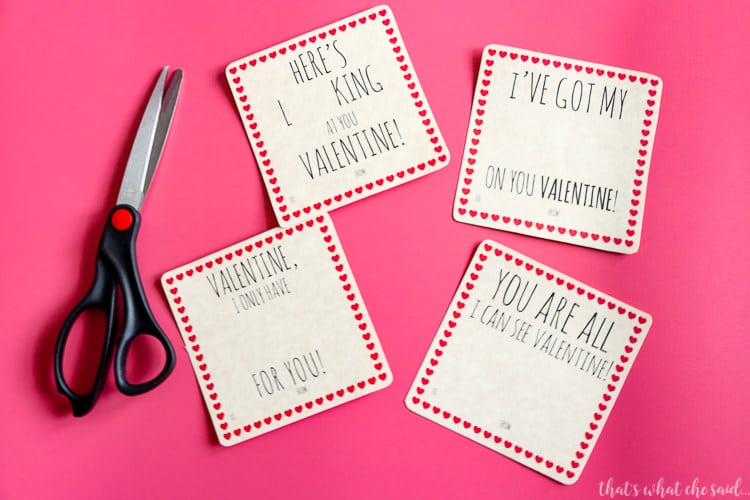 Next I had my son address them and sign them.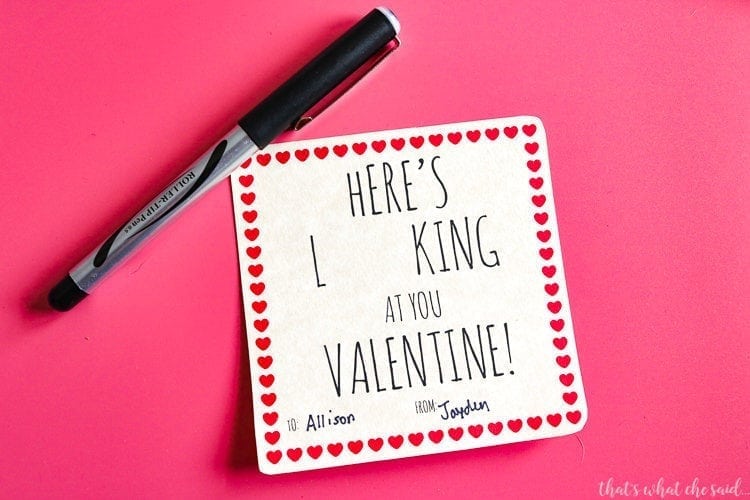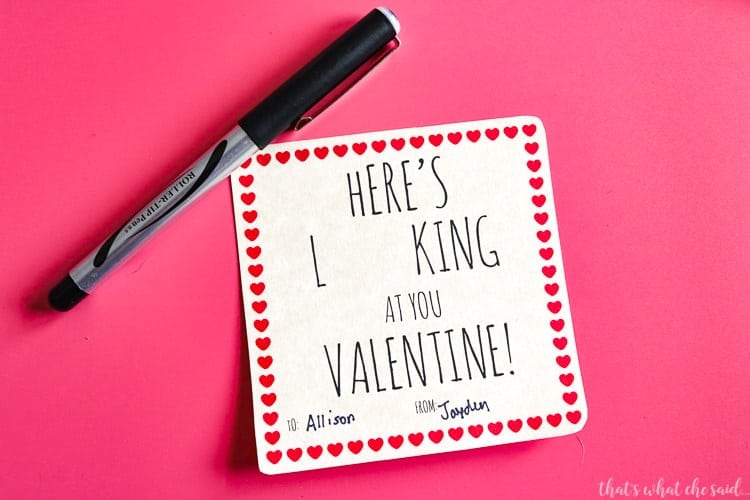 Together we glued on the googly eyes.  Now you have super cute class valentines to pass out!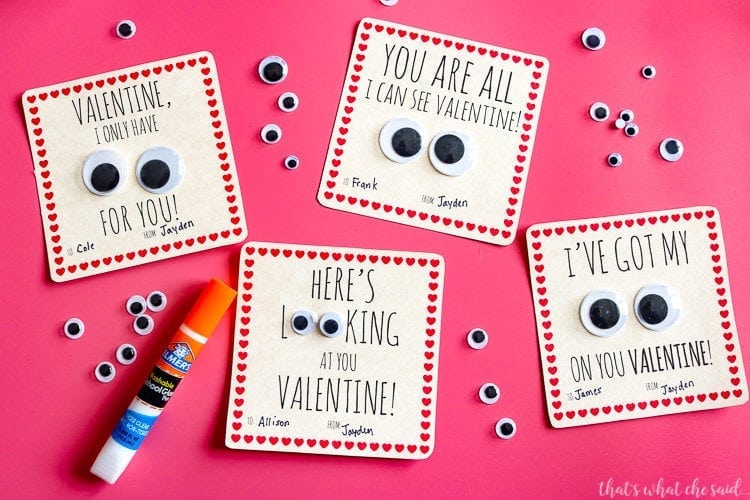 DOWNLOAD GOOGLY EYE HANDMADE VALENTINE CARDS
Enter your name and email address to access this free printable.
You will then be sent a password for future use and access my compelte freebie library!
This download is for personal use only!
More handmade valentines you may like:
Find all my printable valentines here!

Pin Googly Eye Handmade Valentine