Friends, I have the perfect, heartfelt, handmade gift idea for you today! Handmade Heart Thumbprint Necklaces! Or Keychains, thumbprint jewelry options are endless, however, the gift is priceless! Crafted with polymer clay and your favorite fingerprint!
This charm can be created to wear as jewelry or it can be created and made into a key chain or simply a heart charm to keep near as memorial jewelry! I chose to create a thumbprint heart necklace.
Pin Thumbprint Necklace Here
Pin It Here!
Click the button above to save to your board for later!
Update: Check out this post if you are in need of a charm for three fingerprints!
Mother's necklaces are super popular and beautiful with precious stones in sterling silver or white gold and those are amazing but even more precious are the little fingerprints that adorn these custom-design fingerprint charms!
These handmade pieces are fun and unique and perfect for all the special people in your life. They are perfect for Valentine's Day, Mother's Day, Birthdays, and more! I can speak from experience that this is a great gift for a mom or grandma! This is also a great idea for new parents!
Don't Miss Out!
Get quick crafts, easy recipes and free printables & cut files straight to your inbox! You won't want to miss a thing! Join now!
Let's get started! For your convenience, linked below is my materials list. The only thing I can't link for you is the actual child's fingerprint you will use :)
This post may contain Amazon Associate and other affiliate links.
As an Amazon affiliate, I earn a small commission from these links at no additional cost to you.
Supplies Needed For the Heart Thumbprint Necklaces:
Small rolling pin (I used my kids' play dough one!)
Bobby Pin
Cute kids who have cute thumbs :)
Grab all the supplies you need right here in one place on my Amazon storefront!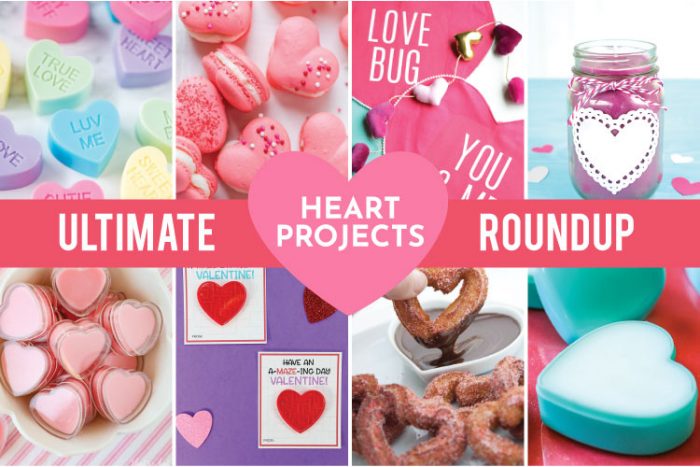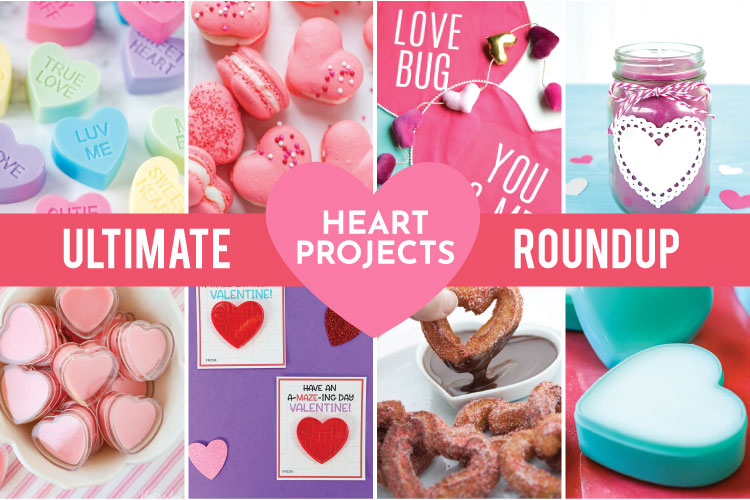 How to Make Heart Thumbprint Charm Necklace
Time needed: 1 hour and 30 minutes
Take a chunk of oven baked clay and turn it into a personalized piece of jewelry using a few supplies and children's fingerprints! Below are the instructions to make a heart thumbprint necklace.
Roll Polymer Clay

Prepare a baking sheet with parchment paper. Begin by cutting a chunk off the oven-bake clay off the block and roll it flat on the baking sheet.  I used my boys' play dough roller!  It worked perfectly! You want the clay to be about 1/4″ thick.

Add Fingerprints

Next, I had each of the little ones come and press their thumbs into the clay in a V shape. You can use fingerprints or thumbprints. Be sure they wash their hands afterward.

Cut Heart Charm

Using a small heart cookie cutter, center the cutter over the thumbprints and cut the polymer lay into a heart shape.

Remove Excess Clay

To maintain the heart shape as best you can, remove the excess clay around the cookie-cutter first and then gently remove the cookie cutter as well. You will be left with a perfect heart with fingerprints!

Create a hole for jewelry findings.

If you are creating a charm to use for a necklace, bracelet or keychain, use a bobby pin or other small nail/pin to create a hole in the clay near the top of the pendant. A jump ring will be added to attach to the jewelry.

Bake

Bake according to the package directions. My clay said to bake at 275 degrees F for 15 minutes per 1/4 inch. I baked for 15 minutes. Carefully remove the charms from the oven and allow them to cool.

Paint (optional)

If you'd like to, you can paint the charm using acrylic paint. I made some metallic ones using the Martha Stewart Metallics line! Allow to dry.

Add Jump Ring

When cooled or paint dried, use needle nose pliers to attach a jump ring through the hole on the heart charm. Check out this post to see the correct way to attach a jump ring.

Attach to Jewelry Piece

After you add the jump ring you may either thread a necklace through or attach to a charm bracelet or keychain.
More Handprint and Footprint Projects!
Fingerprint Jewelry Gift Boxes
You can also create some adorable gift boxes for your newly made fingerprint pendants.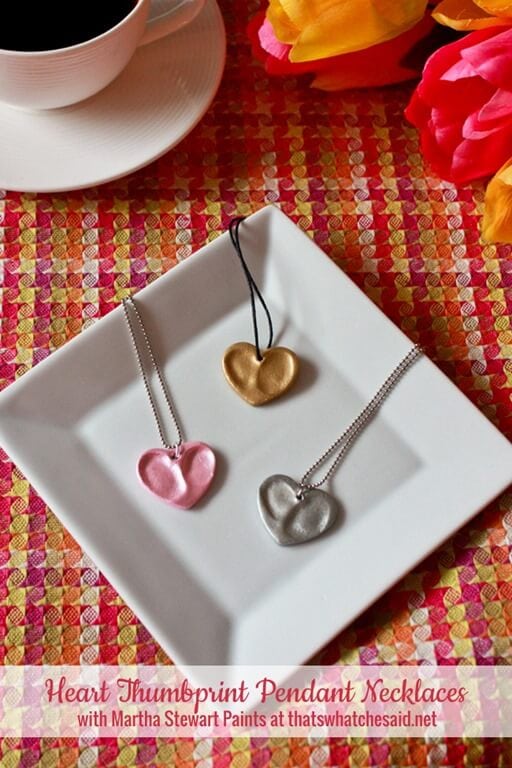 To take it to another notch, I had this cute idea to use some silk screen stencils and more of the paint to decorate some pillow boxes to put the necklaces in for gifts!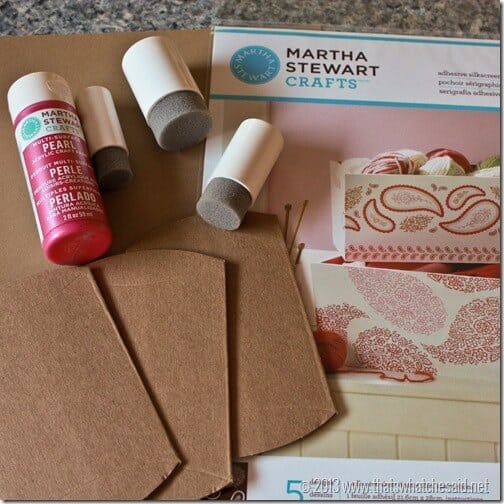 Use the Sponge applicators and dab the paint on the silkscreen and wipe across to remove the excess.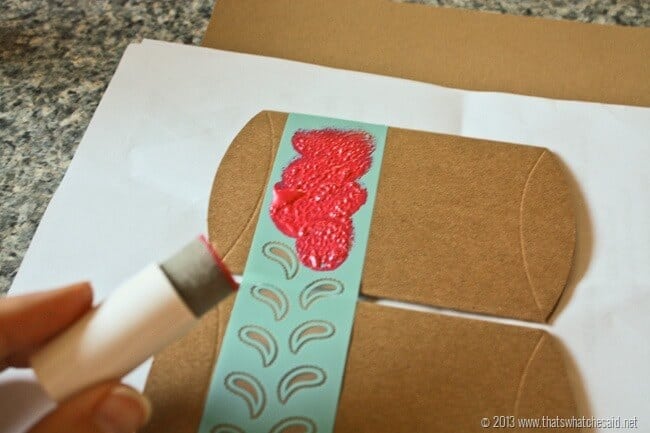 The great thing about the silkscreens is that they have a tiny mesh in the open areas that keep the paint right where you need it. Ever try to fill an open stencil and you brush on your paint and you are left with a stencil with a giant glob of paint stroked uneven paint inside? Yea me too! These silkscreens keep the open areas full of paint!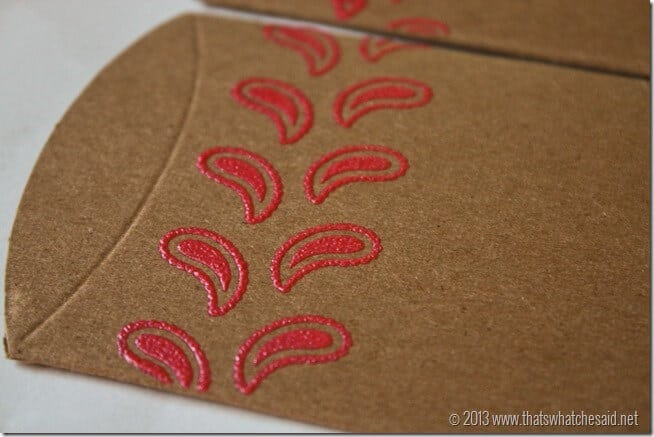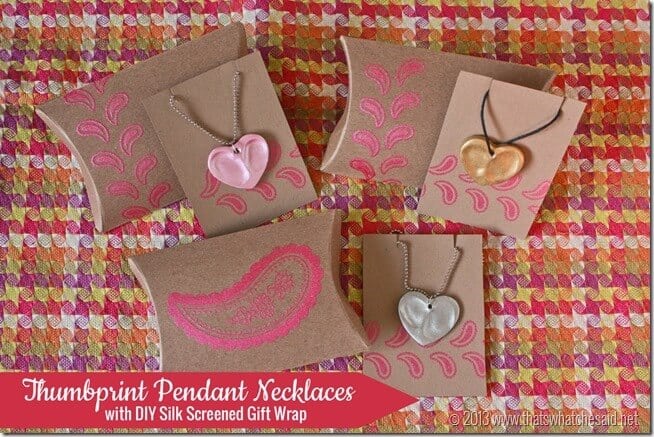 This fingerprint necklace is perfect for anyone you may have a special relationship with! It is a unique gift that can never be duplicated because it's made from your fingerprints!
More Popular Keepsake Projects:
PIN HEART THUMBPRINT CHARM NECKLACE