Gobble Gobble!  These hand and footprint Turkey Kids Craft are so easy and so fun to look back on year after year! For the perfect Thanksgiving kid's activity, you need basic craft supplies  and a small little hand and foot!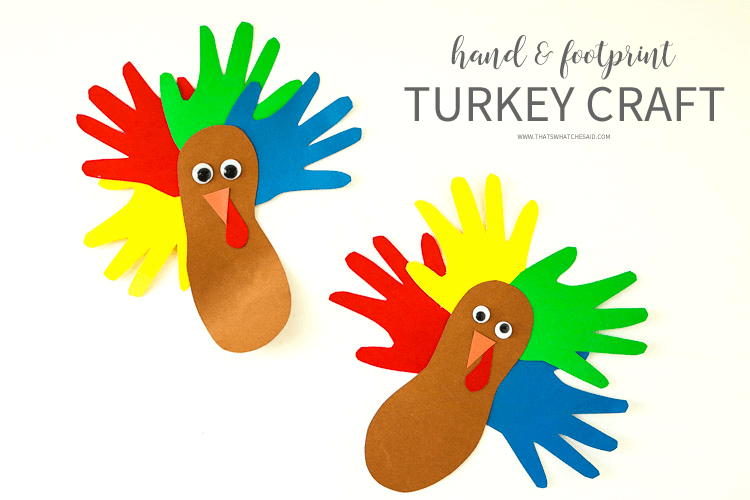 My kids love to craft and this little project is so simple that they can basically do it themselves!  I, of course, will help my 2 year old but the bigger boys got this all on their own.
It's really fun pulling these out of the fall décor bin each year and letting them compare their hand and foot prints with those of the past years!  We then line these cute guys up and down our hallway!
One is never enough so we always make several and they make perfect little works of art for you to share with grandparents or even for the kids to give the host & hostess of your Thanksgiving Celebrations!  It's always good to show appreciation to the people who cook for you!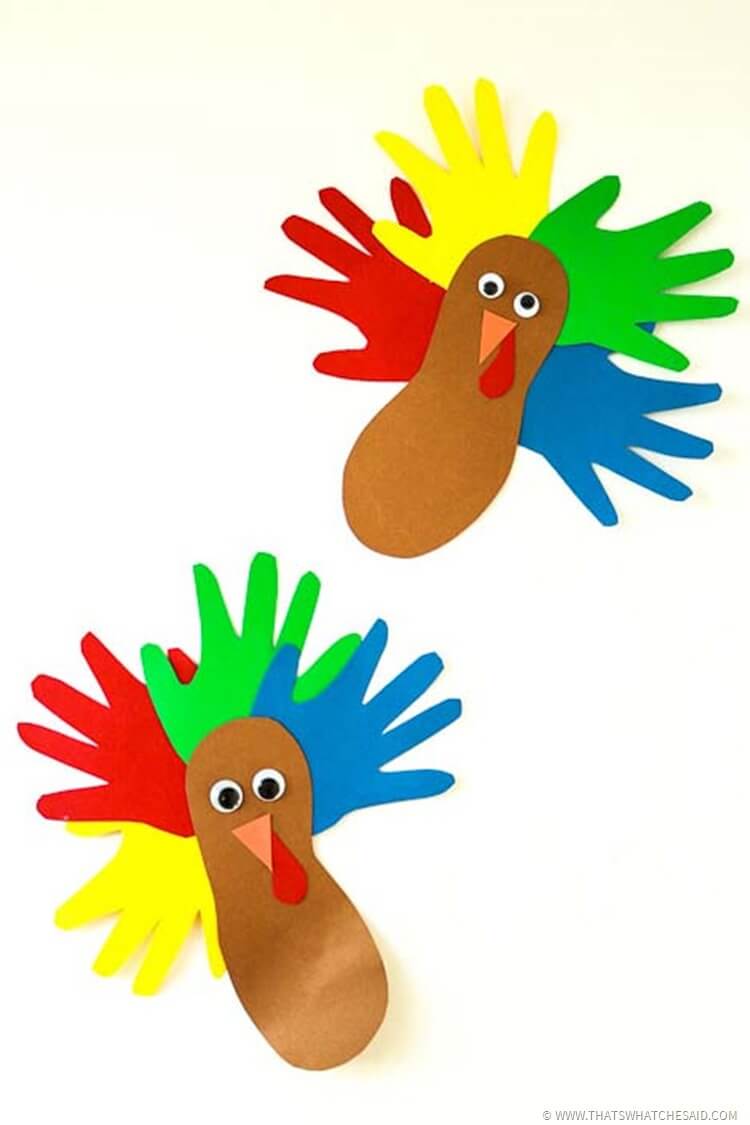 How to Make a Hand and Footprint Turkey Kid's Craft:
Colored Paper or Cardstock

Pencil

Scissors

Glue Stick

Small Hands & Feet

Googley Eyes (optional)
Start out by having your kids trace their foot or their shoe on the brown paper for the body of the turkey!  Help them line up their foot if you'd like to get more than 1 body out of the paper otherwise they trace it right in the middle!   Carefully cut that out! There is your turkey body.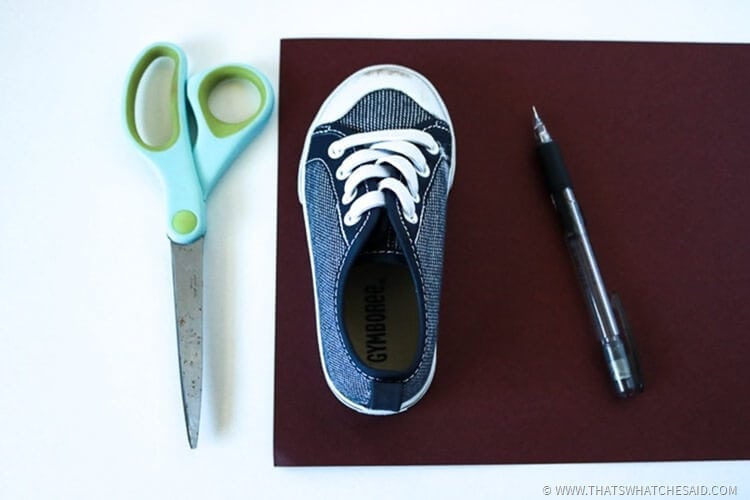 Next have them trace and cut out their hand prints using several different colors of paper for the feathers for the turkey!  (see what I said about tracing it in the middle of the paper, lol?!)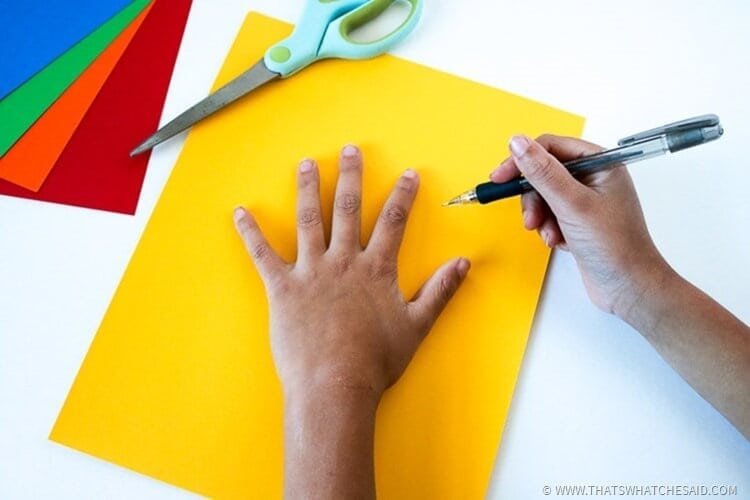 Using the glue stick, glue the feathers (handprints) on the back of the body.   You an leave it as is from here or you can add a face, beak and gobbler with googley eyes and some orange and red paper scraps!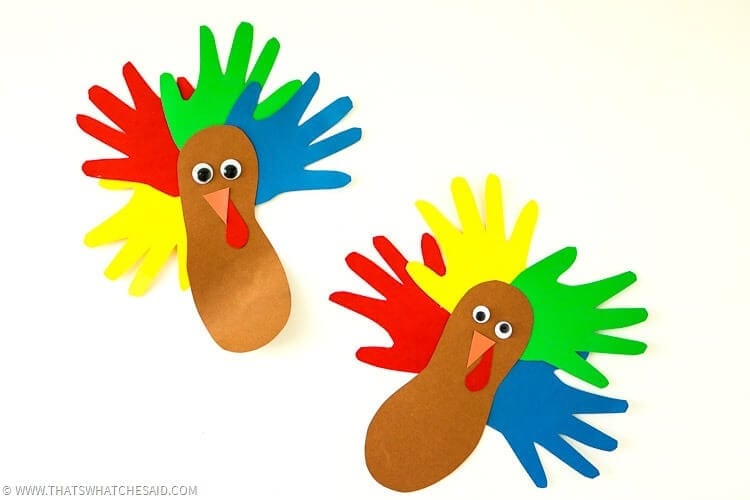 Most important, have them sign the back and put the year on it so you know who's is whose and which year is which if you plan to make them every year!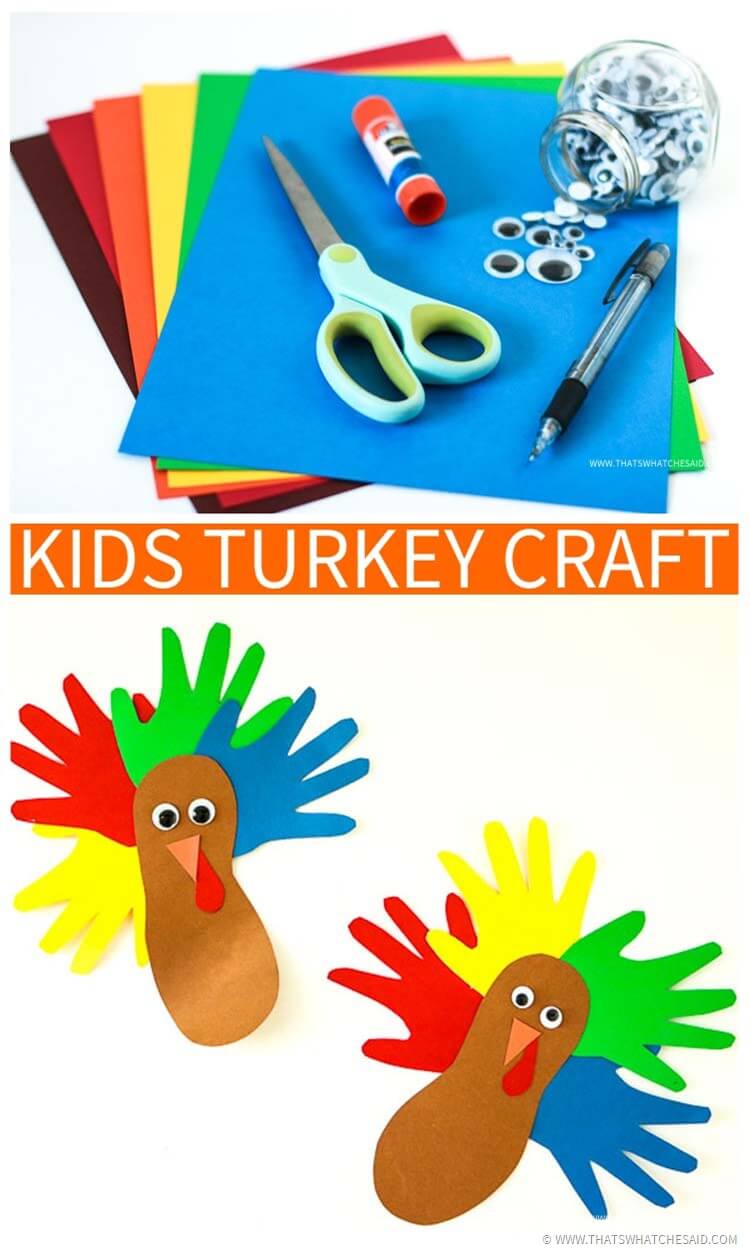 If you love our feathered friends, you might also love these turkey projects of mine!
[cgview id=84 name=Thanksgiving tags=turkeys size=225×225 quality=75 lightbox=0]