Keep your lucky charms with you at all times with this adorable and easy Shamrock Thumbprint Keychain.  You can use thumbprints or fingerprints to create this fun charm made of oven bake clay!  This is a great class project or gift idea!
I made this Heart Thumbprint Pendant Necklace years back and it's perfect for Mother's Day and Valentine's Day and I thought I should make one that would not only provide the area for my now three small people's fingerprints, but also one that would be perfect to give to Dads and Grandpas!
These are quick and easy to make!  You can make them out of colored clay like I did here or you can make them out of white and paint them like I did for the Heart Fingerprint Necklace.
Supplies Needed for Shamrock Thumbprint Keychains:
Start out by rolling out a piece of clay to about 1/8 to 1/4 inch thick.  I used my kids play-doh roller.  You can also use a marker or highlighter too.  Whatever you have on hand.
I lightly pressed my shamrock cookie cutter into the clay this time to create a faint outline to help guide me to where to place my boy's thumbprints.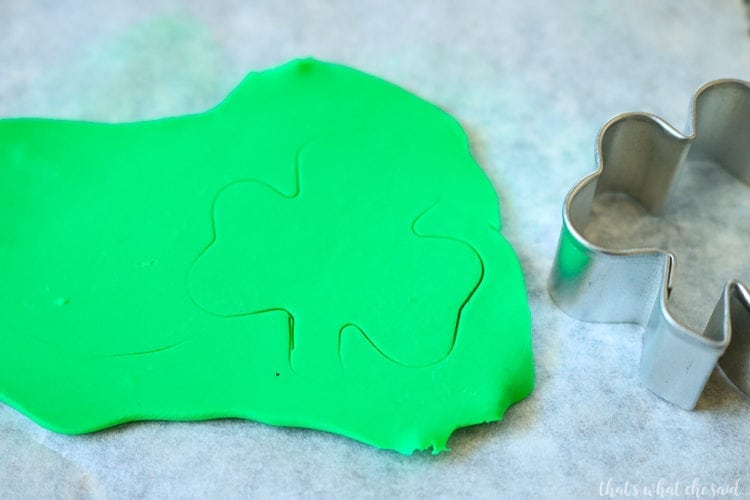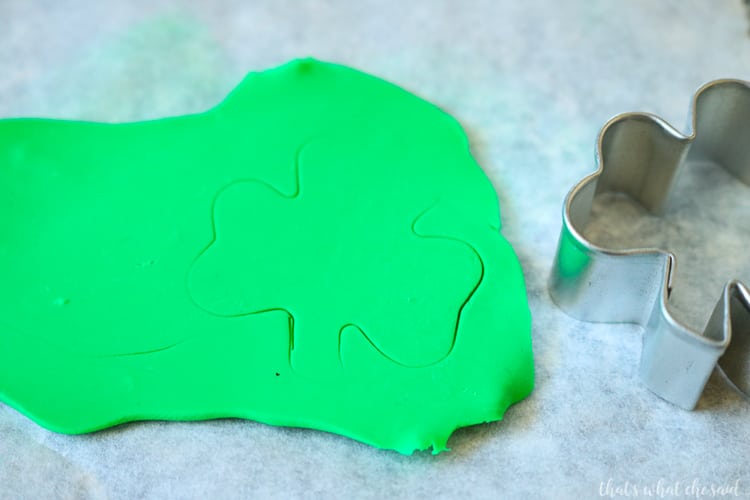 Have them press their finger or thumb into the clay to create their fingerprint or thumbprint.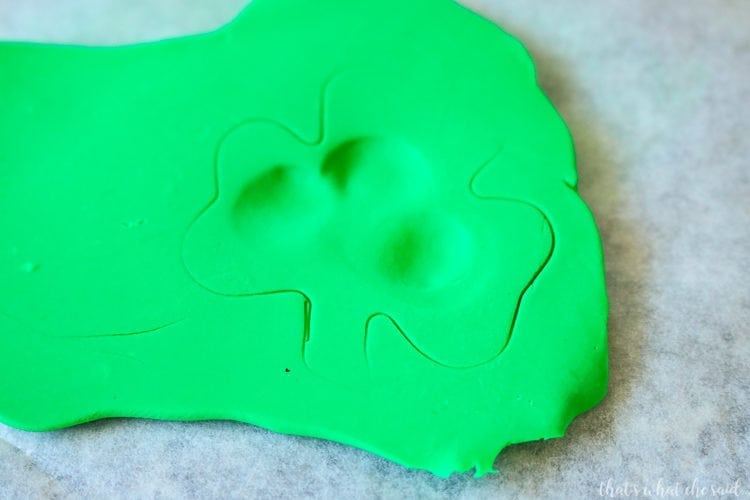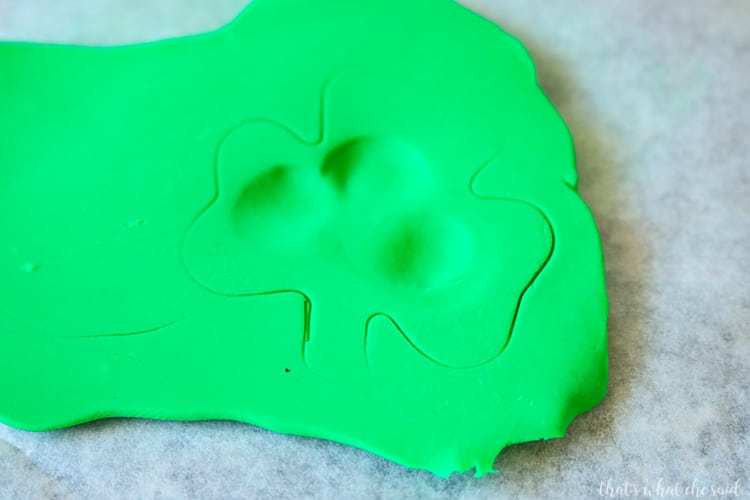 Next, use the cookie cutter to actually cut out the clay.  Don't worry if the guidelines don't match up with the cutter now, the clay pushes out as the kids push their prints in.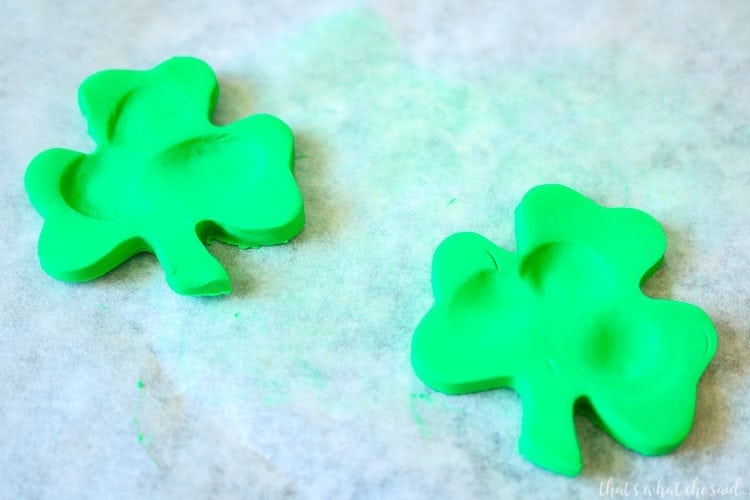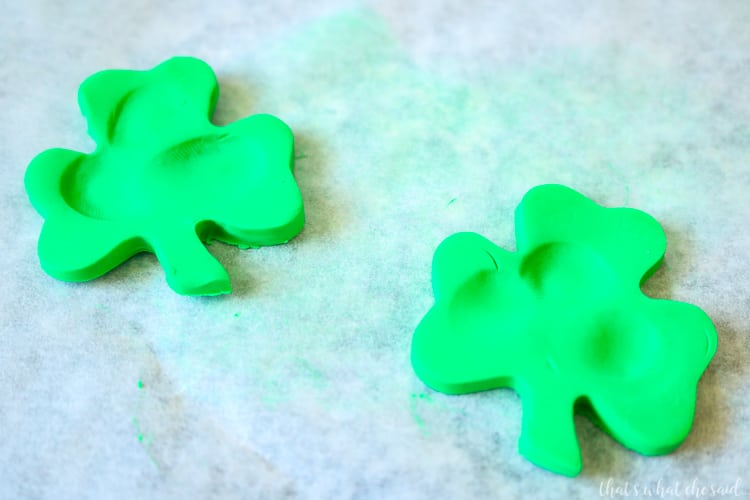 I used a bobby-pin to make a hole in the top for the jump ring of my keychain to attach.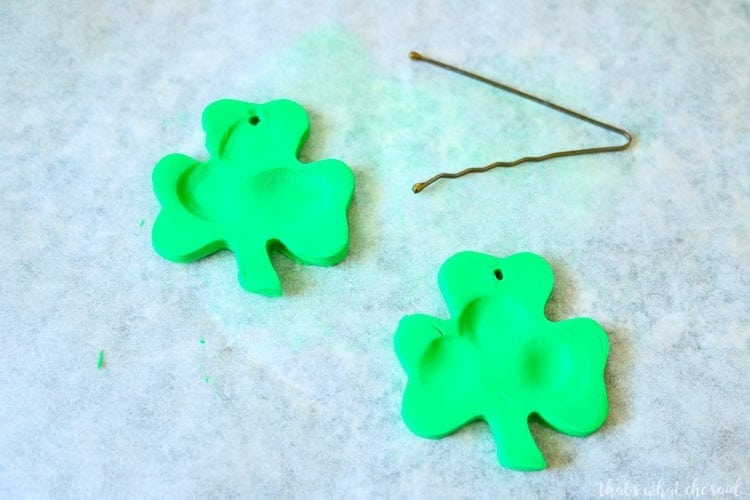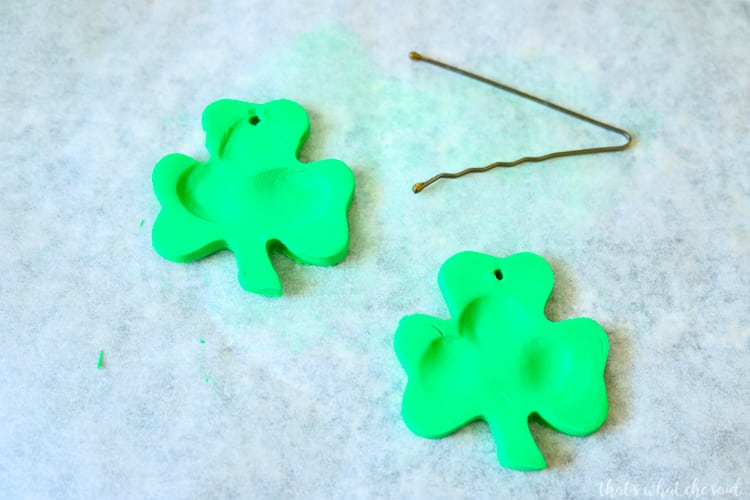 Bake according to package directions.  Mine is 275 degrees F for 15 minutes.  It's hard to photograph but you can see the actual prints in real life!
Once baked and cooled you can attach to the keychain.  I like these keychains I linked above because they come with the ring, chain and jump ring and the jump ring is already split open for you.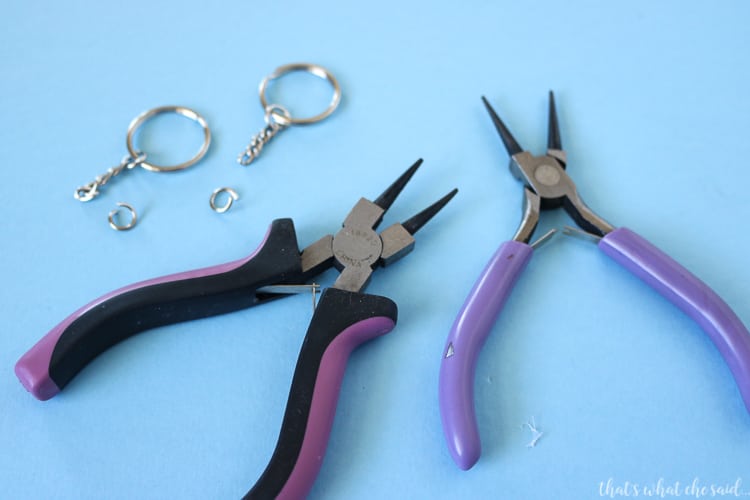 Slide the jump ring in the shamrock charm and then through the chain on the keychain.  Using pliers close the jump ring.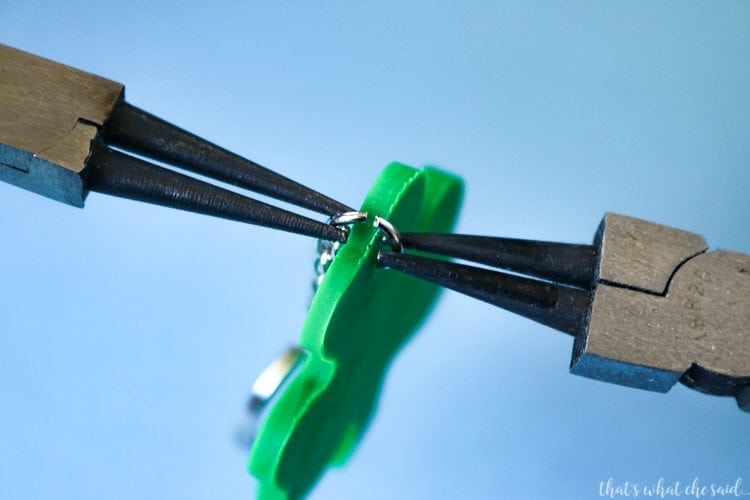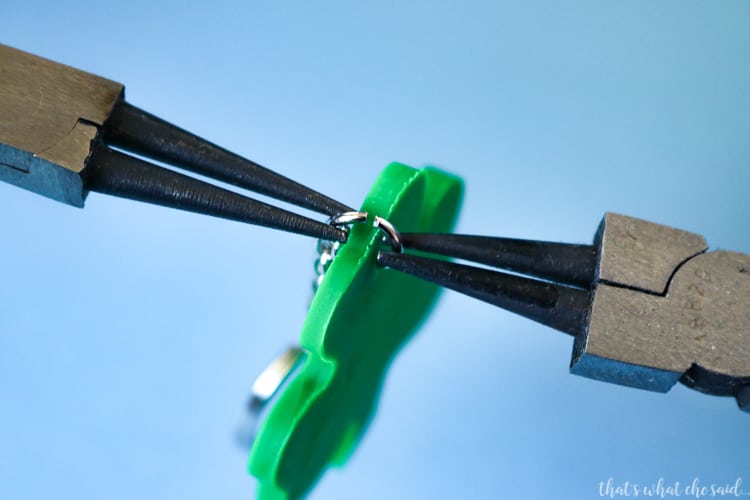 Now you have an adorable Shamrock Fingerprint Keychain!  You can use a permanent marker to write names, ages, anything you wish on the back.  Now you can keep your lucky charms with you on the go!
Be sure to take a look at all of my St. Patrick's Day Ideas and Kid's Projects &  Activities
PIN SHAMROCK THUMBPRINT KEYCHAIN