Too busy to be slaving away in the kitchen over Christmas and the holidays? Well, now you don't have to! I am sharing over 25 of the Best Christmas Instant Pot recipes that are time-saving, full of rich flavors, and leave a minimal mess in the kitchen for you to clean up afterward. Spend more time with loved ones and less time in the kitchen!
If you don't have an Instant Pot or pressure cooker, perhaps Santa could give you an advance this holiday in preparation for all the festive cooking that's awaiting!! This multi-function tool can be used as a pressure cooker, slow cooker, steamer, and more!
If you are new to the Instant Pot, be sure to check out my Instant Pot Tips for Beginners post and check out my entire Instant Pot Page!
The Instant Pot is one of the most helpful kitchen tools in my opinion and during the hustle and bustle of the holidays, these 25+ Best Instant Pot Christmas Recipes will have you setting and forgetting meal time and enjoying more time with your family.
Use this table of contents to skip to the recipes you are looking for! Simply click below!
RECIPES IN THIS POST:
Instant Pot Christmas Recipes
Instant Pot Christmas Breakfast Recipes
Instant Pot Appetizer Recipes
Instant Pot Soup Recipes
Love Instant Pot Soups? Find more here: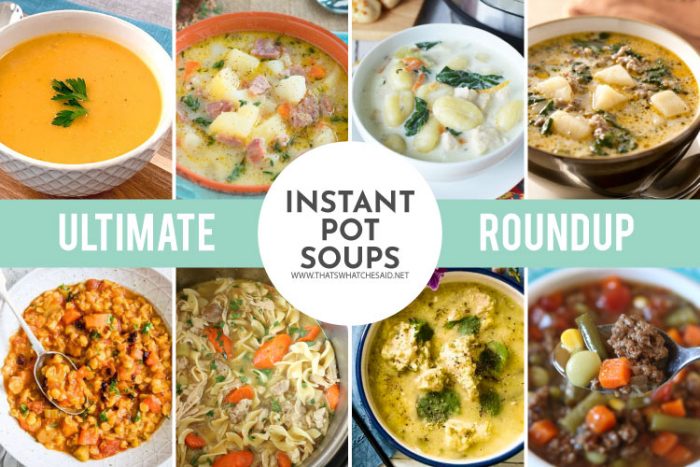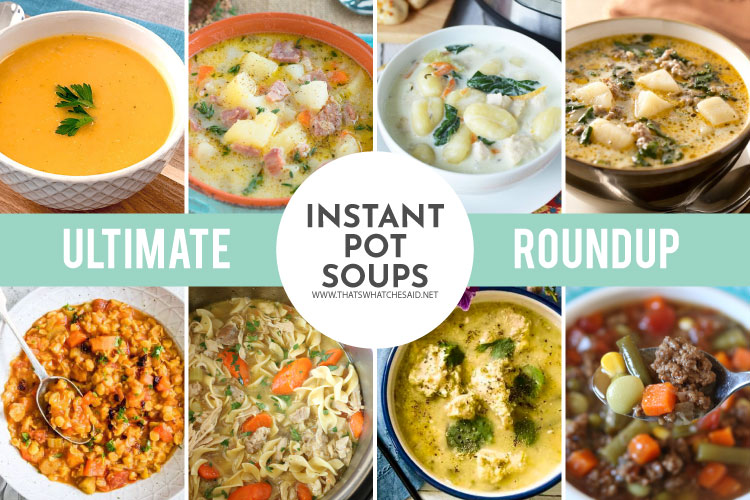 Instant Pot Christmas Main Dishes
Instant Pot Christmas Side Dishes
Instant Pot Christmas Beverage Recipes
IP Christmas Dessert Recipes
Instant Pots have definitely revolutionized the way we cook these days and for good reason. With our busy lives, it's impossible to spend endless hours preparing meals. Besides that, holidays are for spending time with family, friends and loved ones.
With these 25+ Instant Pot recipes listed above, you will have more time on your hands to do things other than cooking while still turning out delicious meals that your family and holiday guests will talk about for days to come!
Want more recipes? Check out this post of 50 Instant Pot Christmas Recipes from Amy & Jacky!