With parents as teachers recently and schools teaching in all sorts of different and unprecedented ways, free tracing fonts are making an uptick in popularity! You can use these fonts to create your own worksheets and practice sheets for your kids. Here are the best 12 Free Tracing Fonts I found all in one place!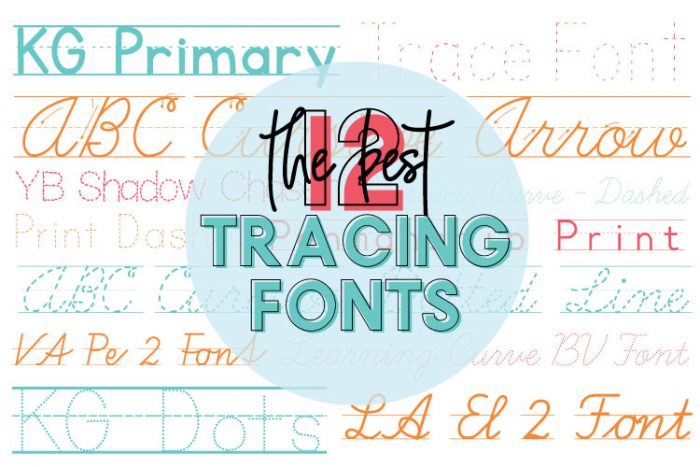 If you have not downloaded fonts to your computer to use for your projects, here you may find a detailed tutorial + video on how to download and use fonts on your computer.
Free Tracing Fonts
Click the button above to save to your board for later!
Ideas to Use Tracing Fonts: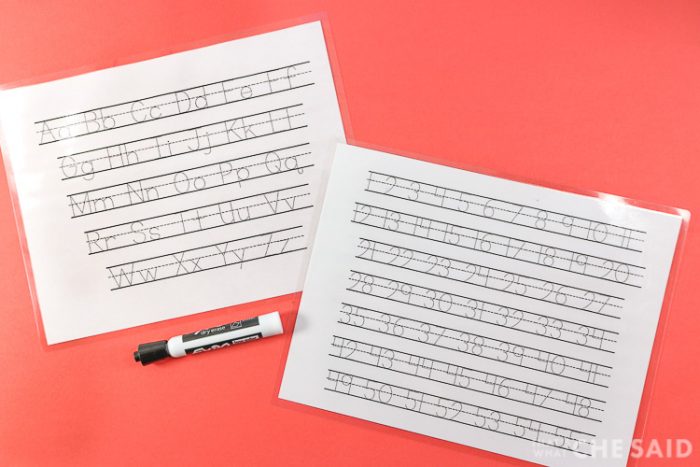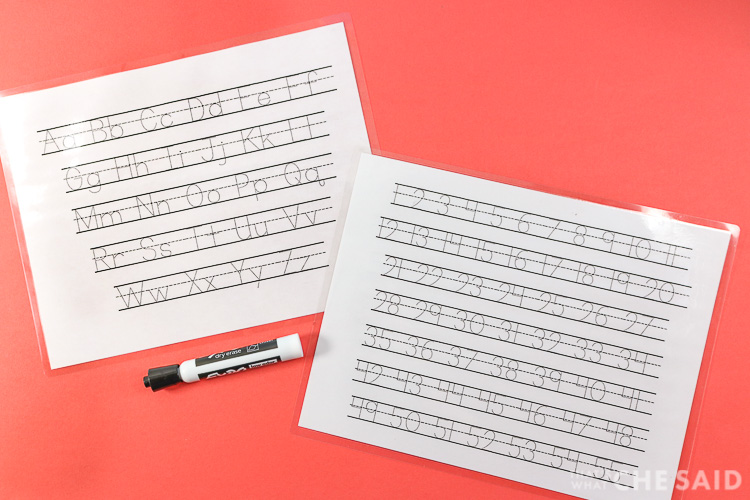 NOTE: To make blank line worksheets, use a font with the lined grids and just enter lines of spaces! This will give you a DIY blank writing page! Young learners can use pencil, markers or crayons to write what they wish.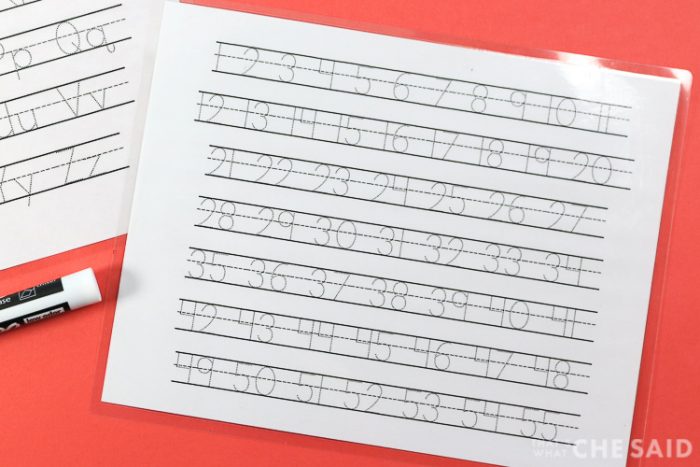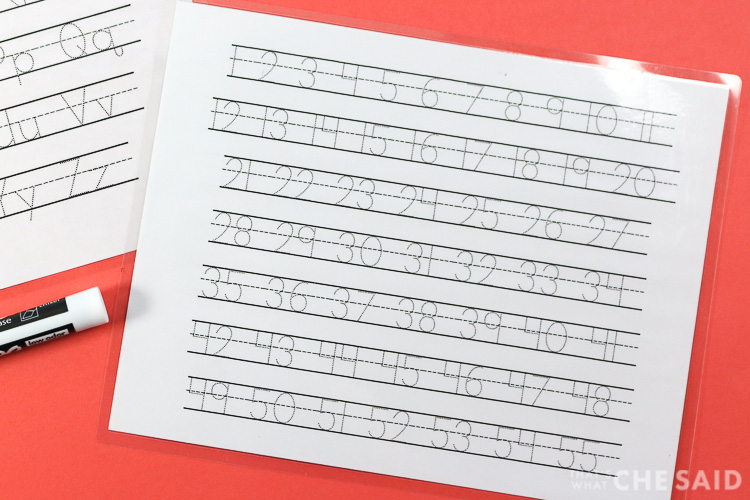 Free Font Usage:
I talk about this in better length on the post linked above but for free fonts, in most cases, these are for personal use only. That means you can use these fonts for projects for your kids.
If you think you would want to make some to sell, that is then for commercial use, and then you will need to purchase the commercial license to the font from the font designer. This is very important!
Don't Miss Out!
Get quick crafts, easy recipes and free printables & cut files straight to your inbox! You won't want to miss a thing! Join now!
Free Tracing Fonts
Sans serif font types are good fonts for younger children just learning to write. beginners can learn stroke and technique.
PRINT TRACING FONT:
UPDATE: new font added: Raleway Dots.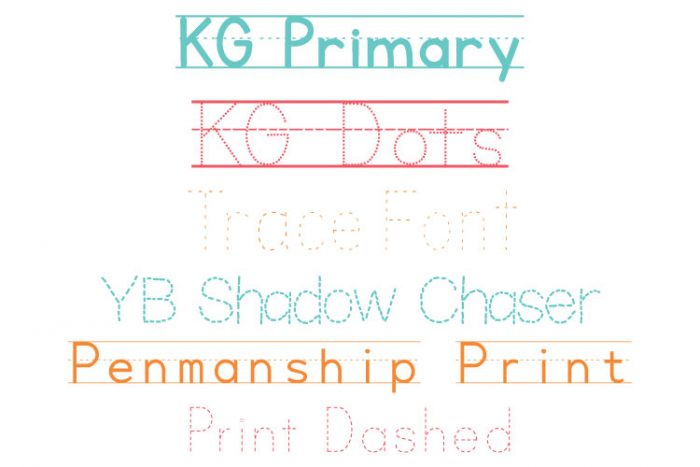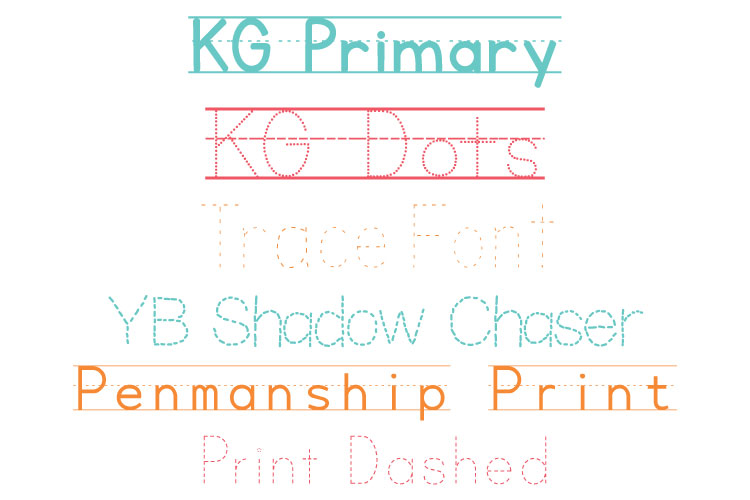 CURSIVE TRACING/FREE HANDWRITING FONTS: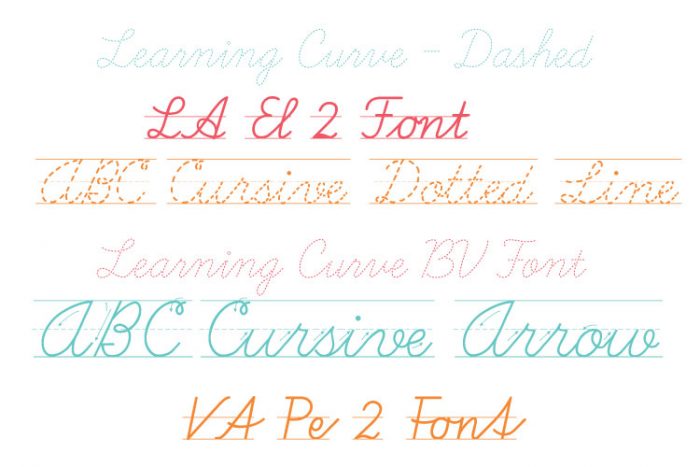 Along with amazing free fonts, I also found some great paid fonts that are worth the small fee!
This post may contain Amazon Associate and other affiliate links.
As an Amazon affiliate, I earn a small commission from these links at no additional cost to you.
PAID TRACING FONTS:
MORE FREE FONTS YOU WILL LOVE
I will list out a few below but be sure to keep checking in my Free Fonts Page