Today I am sharing 22 Free Holiday Fonts!  These fonts are super easy to download and use on invitations, holiday cards, printables, gift tags, handmade goods labels, newsletters and more!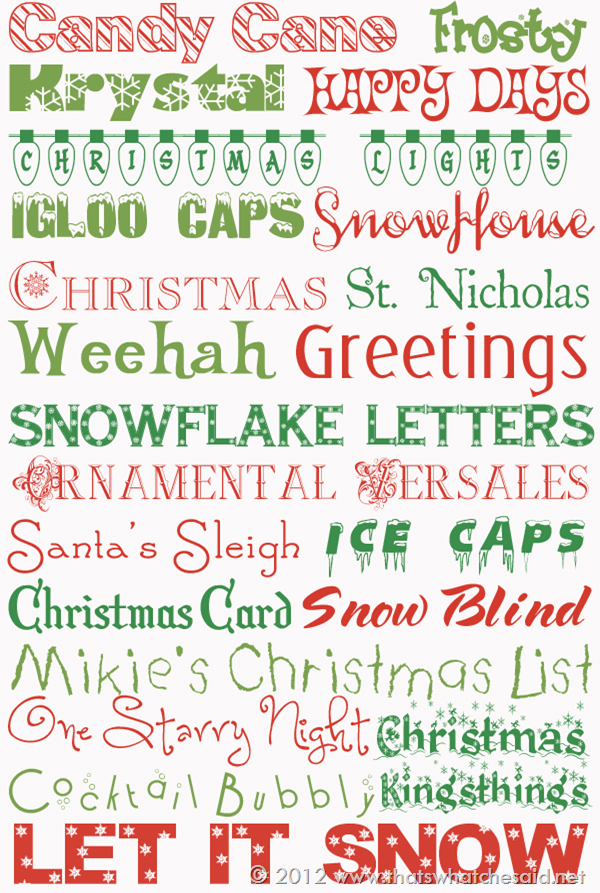 Candy Cane | Frosty | Krystal | Happy Days | Christmas Lights |Igloo Caps
SnowHouse | Christmas | St. Nicholas | Weehah | Greetings | Snowflake Letters
Ornamental Versals | Santa's Sleigh | Ice Caps | Christmas Card | Snow Blind |
Mikie's Christmas List | One Starry Night | Kingsthings Christmas
Cocktail Bubbly | Let it Snow
Click on the name of the font above and download!  If you need step by step instructions on how to download fonts, please see my previous post on how to download fonts to your computer.  You can also see all my FREE FONTS HERE!  
So tell me…which is your favorite???
You can find all the posts for this series by clicking the button below! Also feel free to sign up for email notifications of my posts! You can also find me on Facebook and Twitter!