The Cricut Maker is one of my absolute favorite crafting tools. To showcase its abilities and features with the adaptive tool system, I have made a list of my favorite projects and will add to this list as I create and create more!
This is a sponsored conversation written by me on behalf of Cricut. The opinions and text are all mine.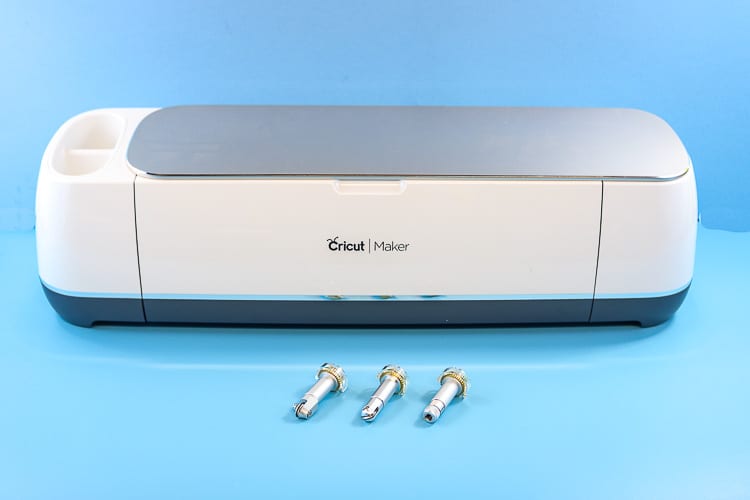 The Cricut Maker is an electronic cutting machine that has an adaptive tool system that allows the one machine to cut many, many materials depending on the tool chosen! Let's take a look at those tools and the projects we can create with them!
Before we get to all the fun projects here are some helpful links. Each of the tool links are listed in their categories. Here are the machines and bundles and materials!
This post may contain Amazon Associate and other affiliate links.
As an Amazon affiliate, I earn a small commission from these links at no additional cost to you.
Shop:
Not sure how to use the QuickSwap Housing? Check out this post here!
Click on the links below to be taken to the specific section
TOPICS IN THIS POST

Knife Blade Projects
Shop the Knife Blade and the Knife Blade Replacement tools here. Shop knife blade materials here
The first adaptive tool we will talk about for the Maker is the Knife blade! The knife blade is used to cut thicker and denser materials such as balsa or basswood, Cricut chipboard, genuine leather, craft foam, and mat board!
SEASONAL LUMINARY
We all know how much I love multi-functional pieces in my home and I know you do as well! This fun luminary was based on my photo luminary but made for the different seasons! The chipboard inserts are sturdy and easy to change in and out and can be used over and over again.
Cardstock would have not held up as well as these chipboard ones and with the ability to add vinyl OR iron on to them, they are easy to decorate how you'd like to!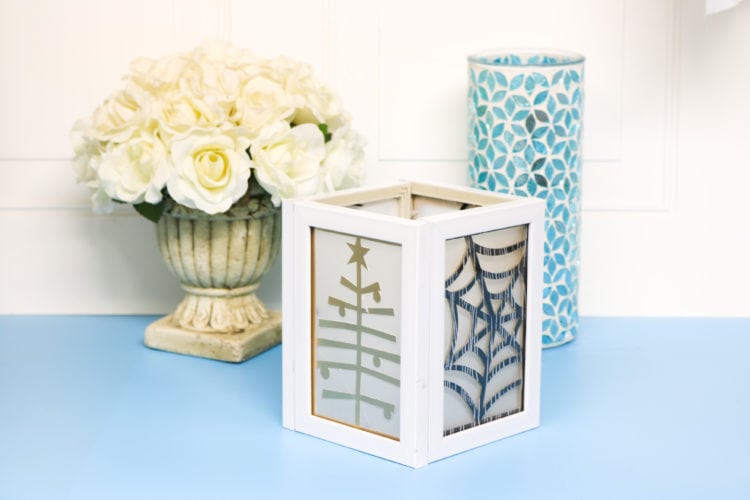 The knife blade made making these seasonal designs possible. No way to cut that precisely in chipboard by hand and definitely not possible to have them look so good with a craft knife.
SPIDERWEB COASTERS
Not only is the knife blade amazing that it precisely cuts your design with accuracy and ease into surfaces like the Cricut Chipboard…it's also amazing because of its ability (with the Maker) to cut MANY of the same shapes you will get the same results each time! Can't say that when cutting by hand! These Spiderweb Coasters wouldn't be possible (easily) without my Maker!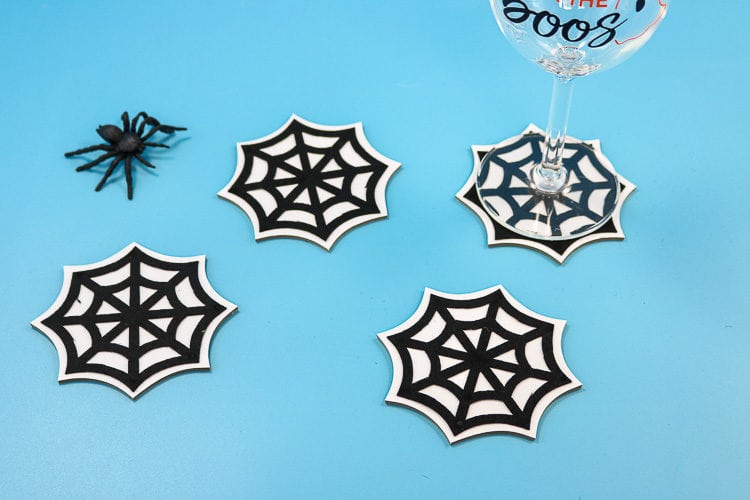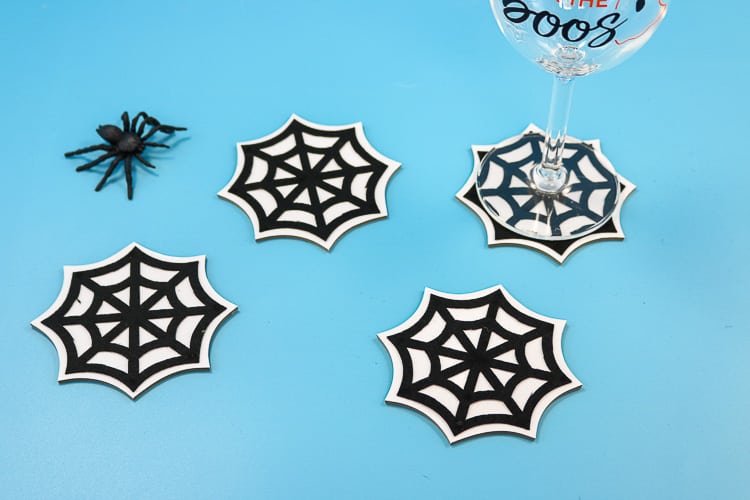 These are chipboard coasters, topped with vinyl and Cricut Felt spiderwebs! All from the Maker! I cut the felt spiderwebs with the rotary blade which leads us into our next set of projects!
ST. PATRICK'S DAY 3D DECOR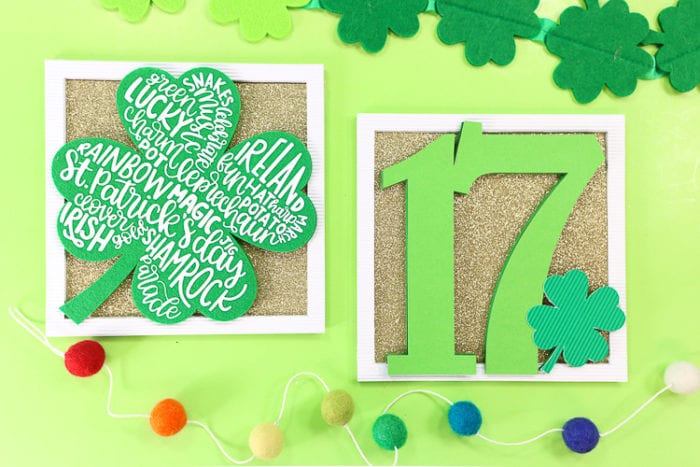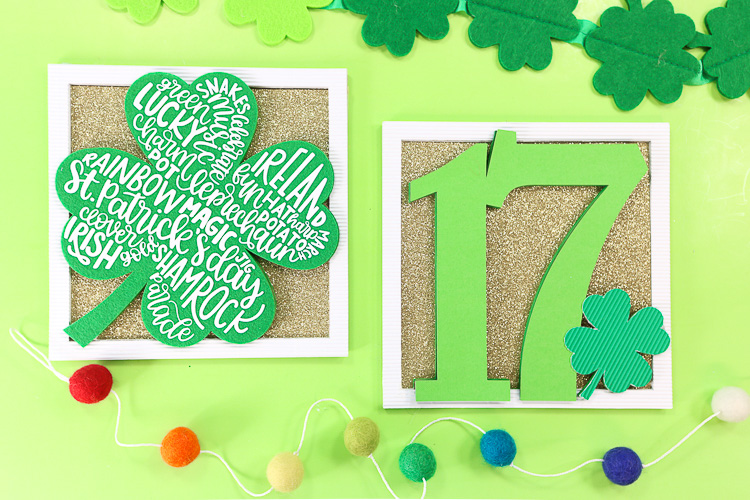 These 3-dimensional St. Patrick's Day signs take basic sign painting to a whole new level! Several stacked layers of chipboard cut with the knife blade and added materials for texture like glitter cardstock and corrugated paper make these signs both visually appealing and sturdy enough to use as is without any other frame or stand needed!
Rotary Blade Projects
Shop the Rotary Blade and the Rotary Blade Replacement tools here. Shop rotary blade materials here
I added this adaptive tool next because I tend to use it in conjunction with the knife blade quite frequently! How do you ask? Well, let's take a look!
SEASONAL WREATH
Cutting Cricut chipboard and then cutting felt to place over is the perfect way to take a boring boxwood wreath and dress it up for each holiday! One wreath and endless seasonal uses with the cute signs and add-ons you can make with your Cricut maker.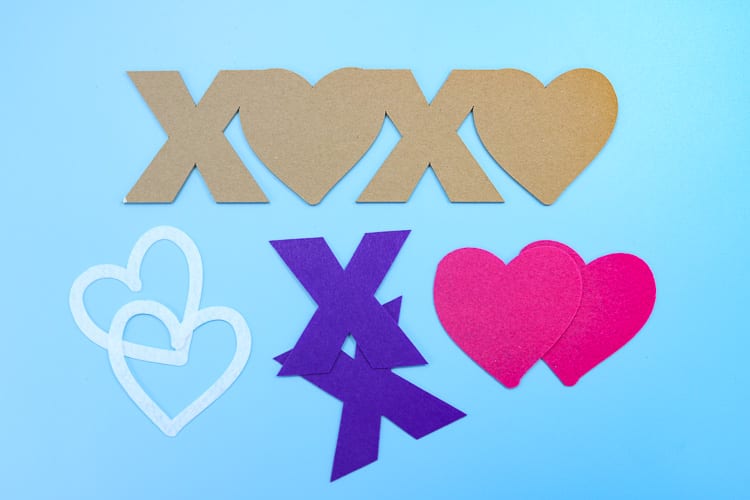 TOOTH FAIRY PILLOWS
This is a rotary blad only project! You CAN cut felt and fabric with your Explore series machines however in order to do so, you must first line the back of all your fabrics with a stabilizer.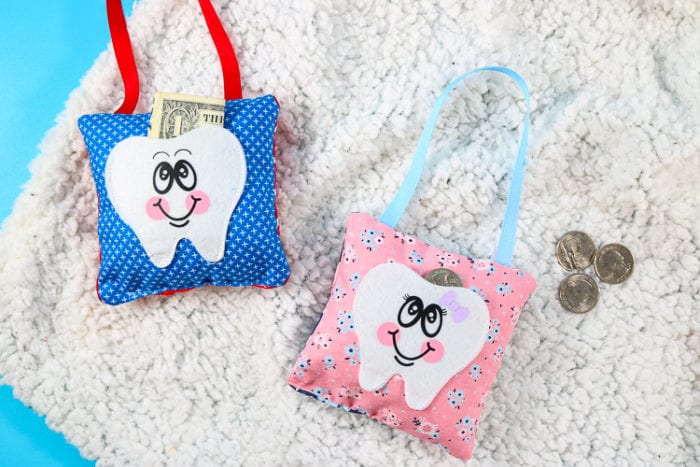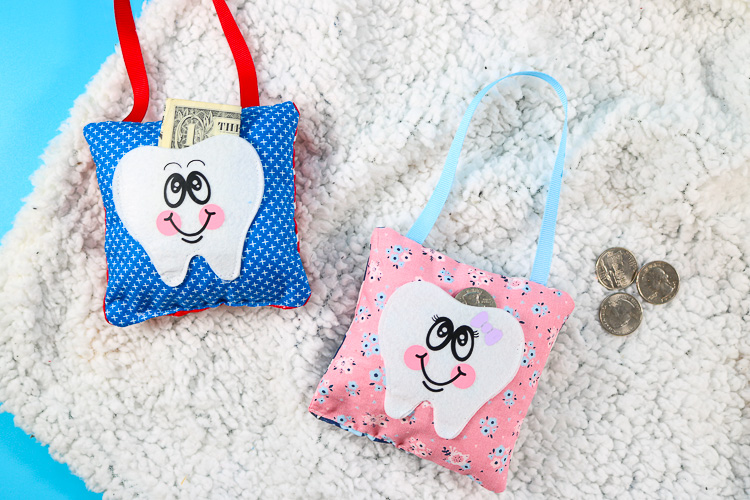 The rotary blade on the Cricut Maker makes cutting fabric, felt, lace and more so easy because you can completely skip the step of backing your fabric!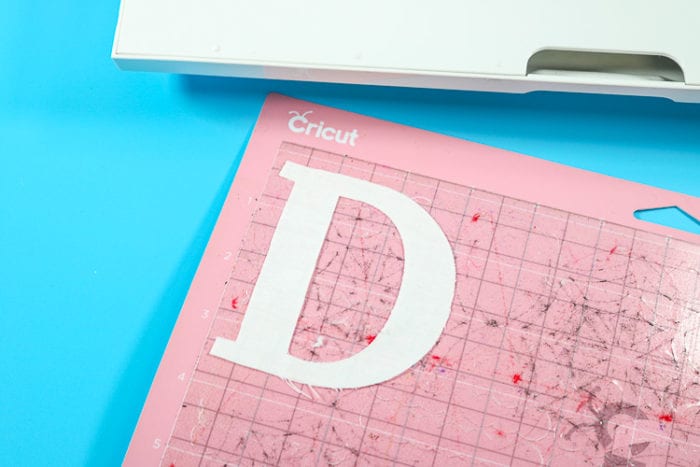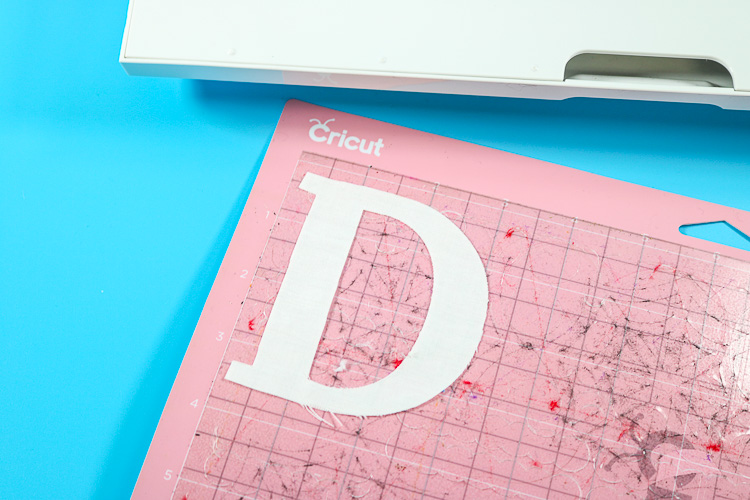 I was able to whip up these adorable Tooth Fairy Pillows for my little and our sweet neighbor quickly and easily using the rotary blade for both the felt and the monogram initials! the fine point blade easily cut the iron-on names for me. One machine…several different mediums for this project, cut with ease and efficiency!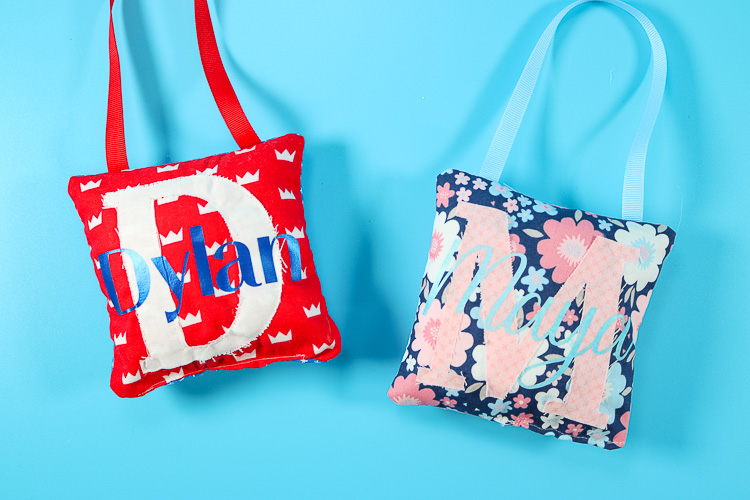 Debossing Tip Projects
Shop the Debossing Tip with QuickSwap Housing and the Debossing Tip Only. Shop debossing tip materials here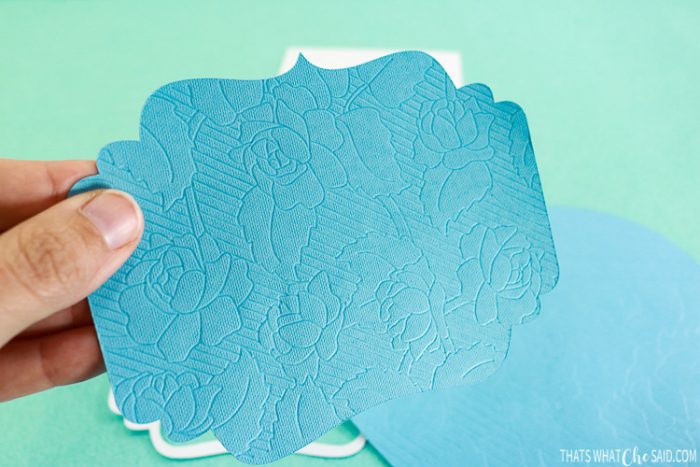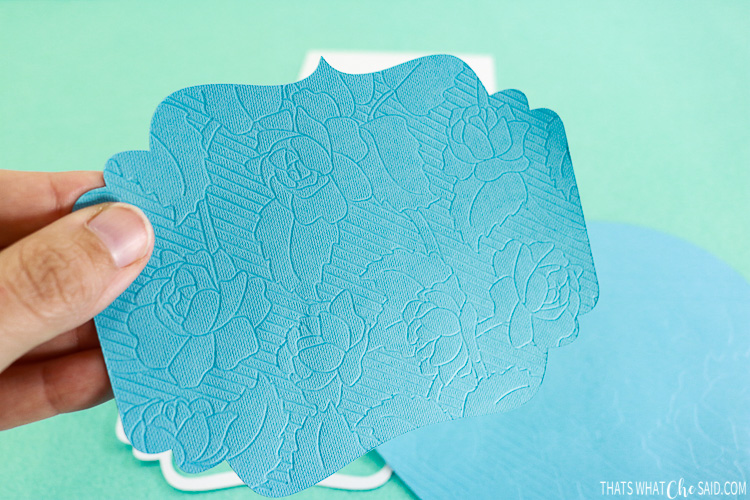 If you love to make cards, you will LOVE the debossing tip! This quick swap tool takes any design or pattern in Cricut Access and adds it to your cardstock beautifully! I was able to deboss both the cards and envelopes for these debossed thank you cards.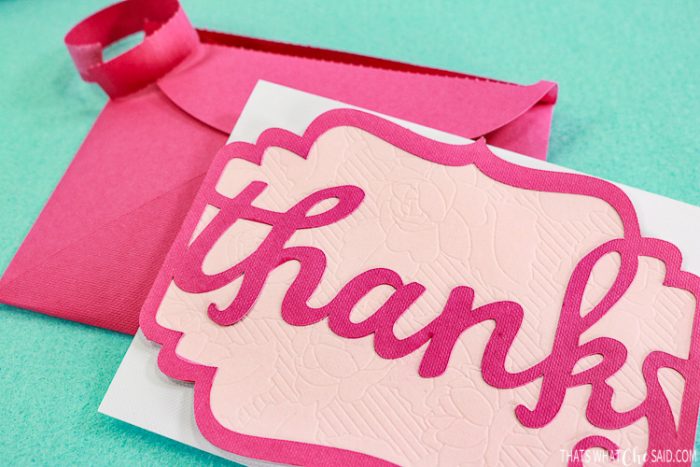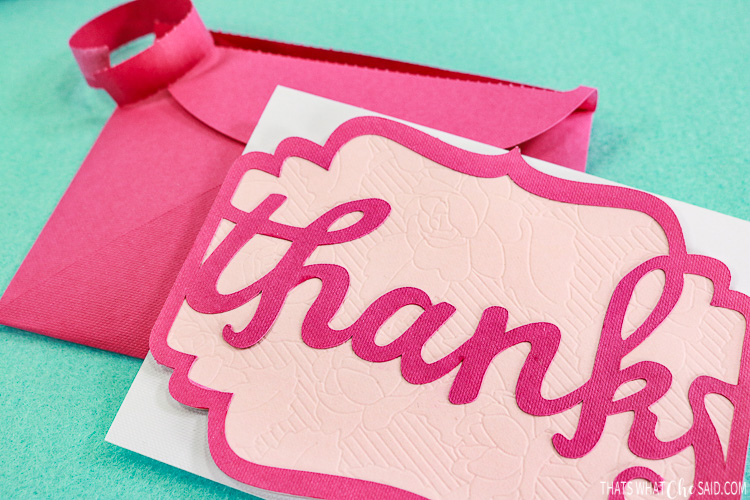 Perforation Blade Projects
Shop the Perforation Blade with QuickSwap Housing and the Perforation Blade Tip Only. Shop perforation blade materials here
Take those beautifully debossed cards and envelopes from above and add on an easy to open tab with the perforation tool! We all know how hard it is to open cardstock envelopes and this makes it a breeze! Thank you Cricut Maker!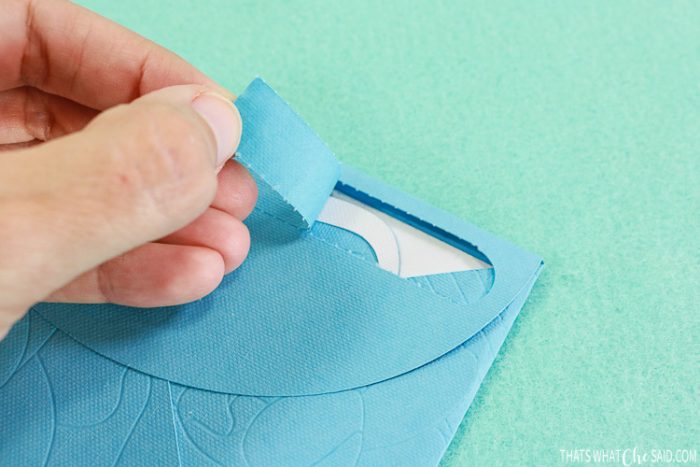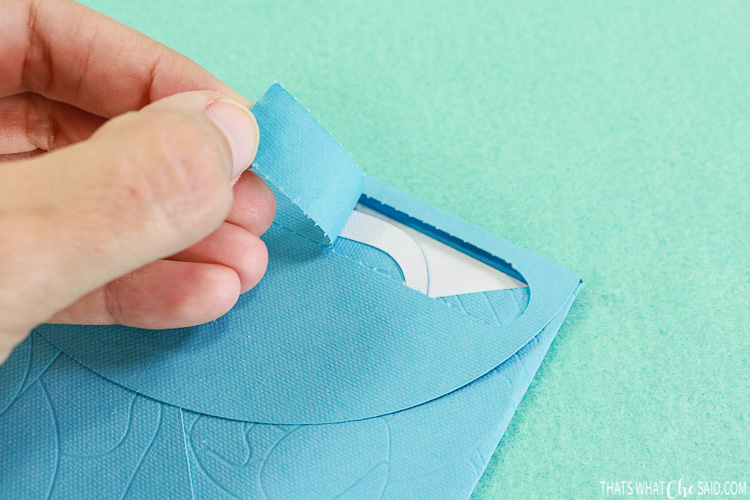 Scoring Wheel Projects
Shop materials here
Take the scoring stylus from the Explore series and give it the Maker's power and you are left with the crispest fold lines! A paper crafter's dream!
I used the Single Scoring Wheel on Acetate to create these fun coffin treat boxes for my Halloween Tablescape. The scoring wheel was key in the easy of assembly of these guys! Fold assemble and fill! Great for when I had to make multiple of them like I did here!
I used the double scoring wheel when making these Valentine Envelope Keepers. With thicker materials, the double score line makes folding easier without getting the crease marks that thicker materials are known for.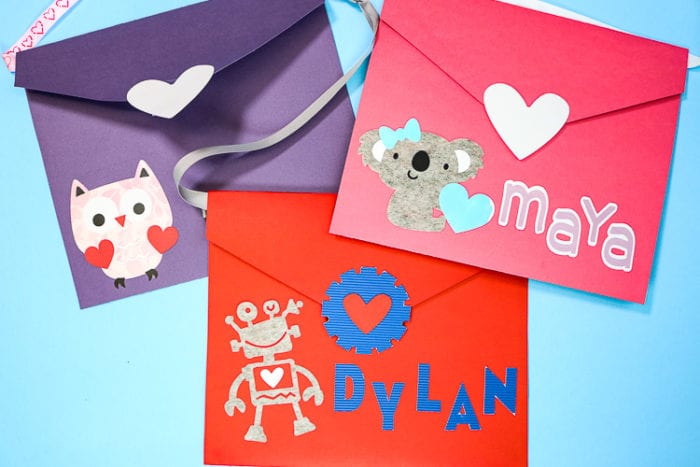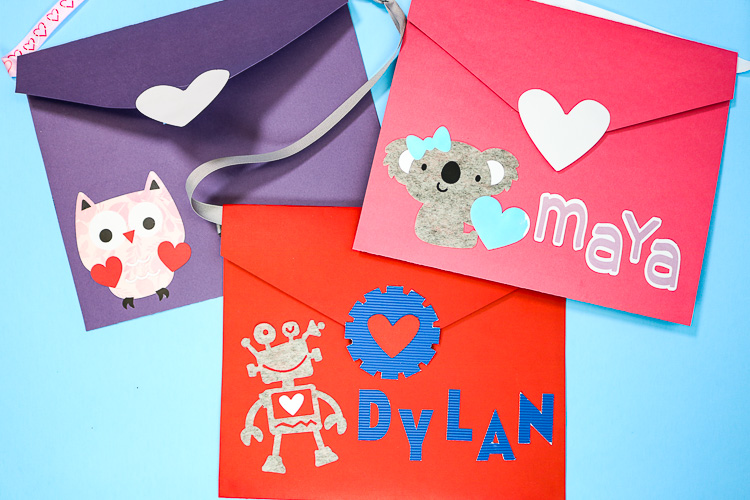 You may notice the felt robot and koala, those were cut with the rotary blade and the owl cut from iron-on with the fine tip blade. One machine, multiple tools, amazing projects!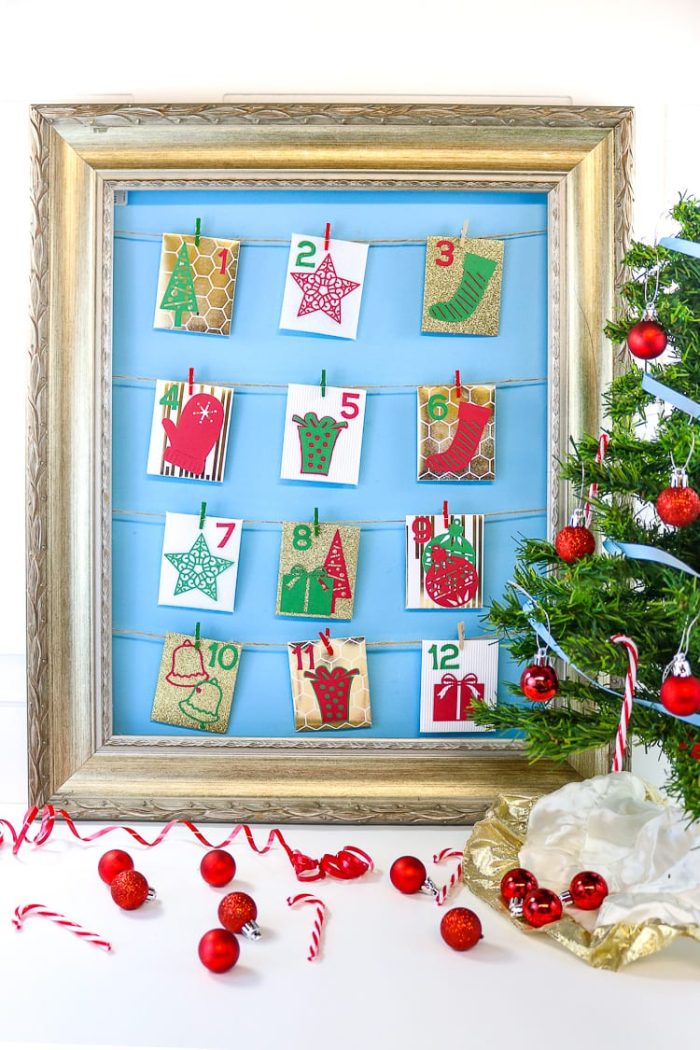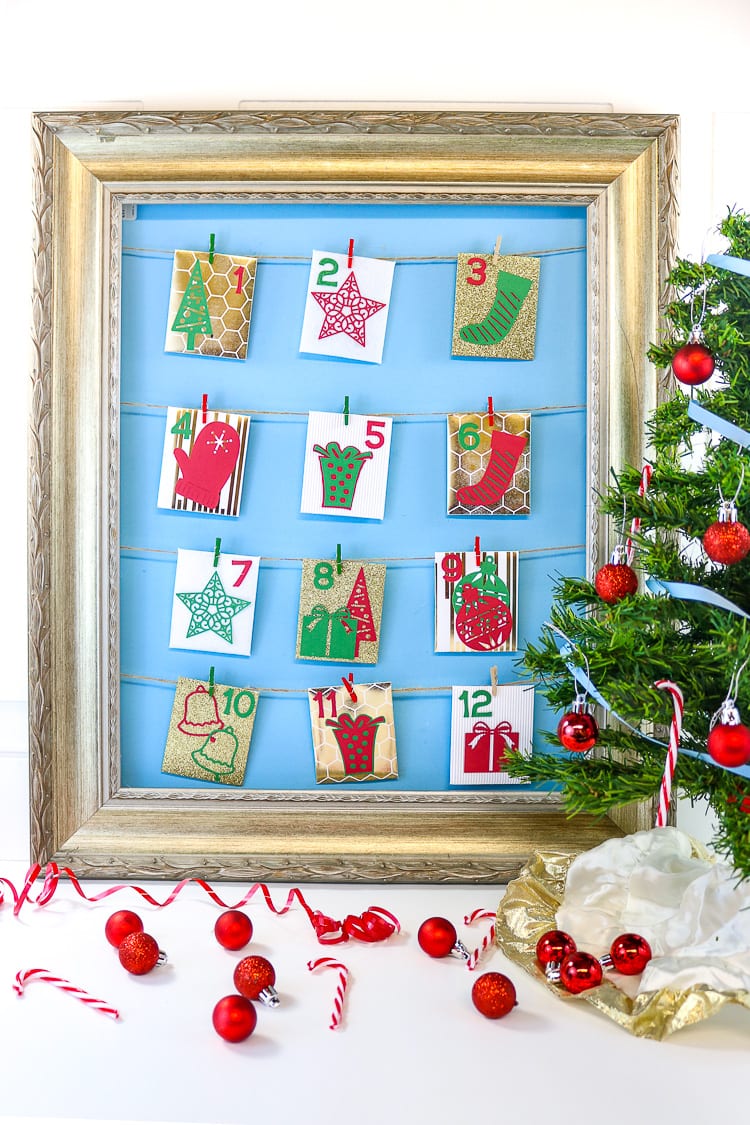 I also used the single and double scoring wheels when making my Random Acts of Kindness Advent Calendar! The Kraft board and corrugated cardstock folded so nicely with the double scoring wheel and the felt and regular cardstock worked beautifully with the single scoring wheel. The fine point blade cut all the cardstock, vinyl and iron-on decorations. One machine, 3 tools for this amazing project!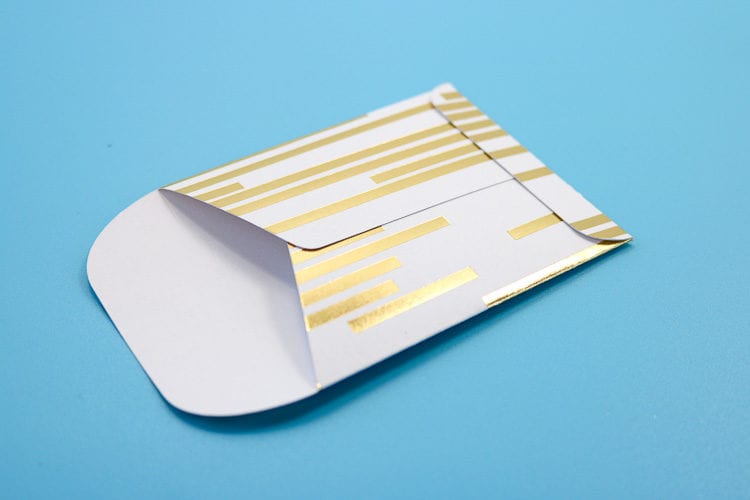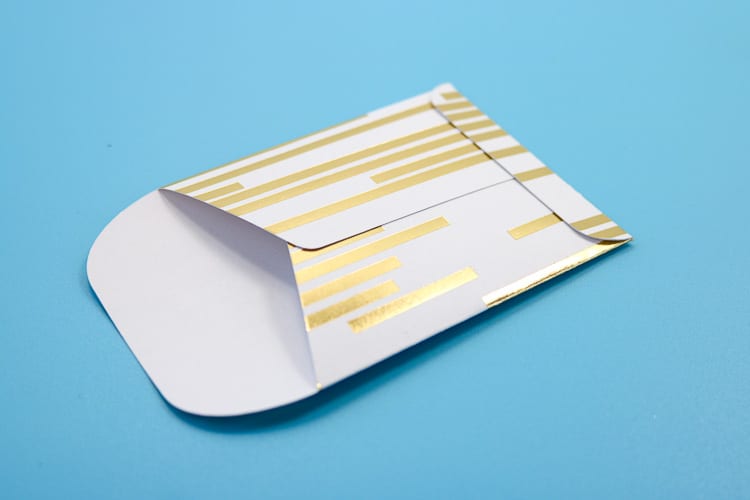 Engraving Tip Projects
Shop Engraving here: Tip Only | Tip & Housing. Shop knife blade materials here
This engraving project from my good friend Charynn at Pineapple Paper Co is an awesome way YOU can make personalized jewelry that makes great gifts using your own Maker Machine with the engraving tip!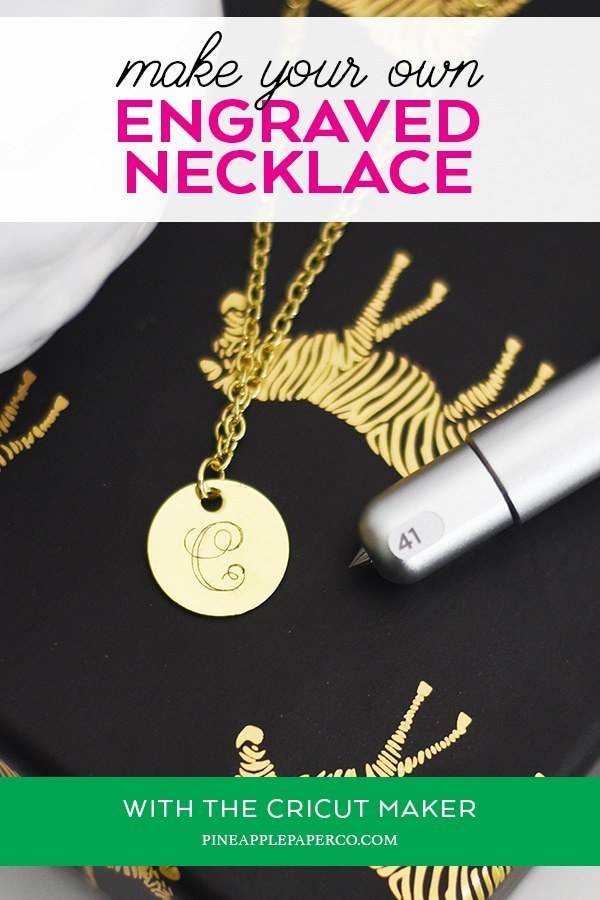 Wavy Blade Projects
Wavy Blade (Tip Only | Tip & Housing)Shop knife blade materials here
Angie at The Country Chic Cottage has a great little cactus made with the wavy blade! Again, your one machine but change the tool out and you have a new project!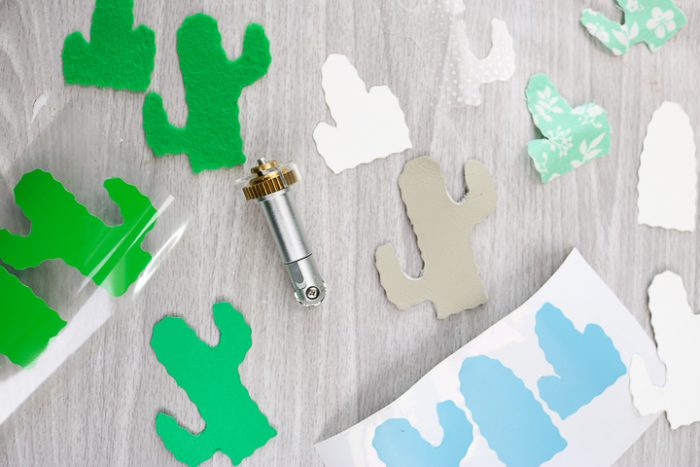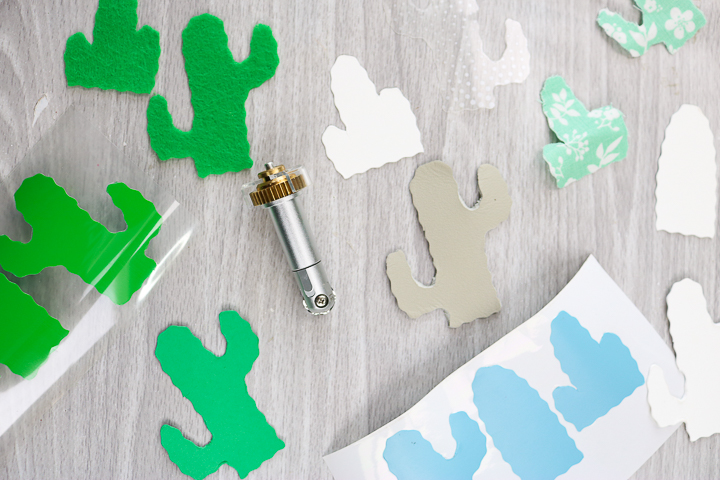 If you want to take your projects to the next level, the Cricut Maker with the adaptive tool system is your crafting best friend! Be sure to sign up for my emails so you are alerted when new Cricut Maker Projects are shared and I will update this post as well!
Don't Miss Out!
Get new Cricut Tutorials, Product Announcements, Project Ideas, SVG Files and more straight to your inbox!
MORE CRICUT PROJECTS
[ess_grid alias="cricut"][/ess_grid]