Looking for something fun to do with the kids this winter? These snowman crafts for kids will be the perfect way to bring in some fun during the snow days or when you want a winter craft or activity for the kids to do.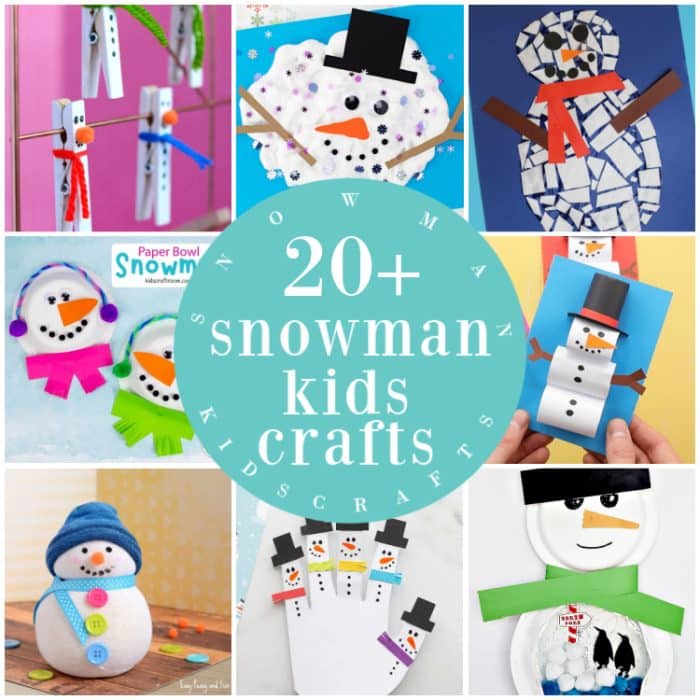 These are the best ideas for when the kids are at home from school on snow days, when you need an educational activity to keep their hands busy, or you can use the snowman crafts for kids to go along with a lesson about the weather.
Fun and easy to make, kids will love putting these cute snowman crafts for kids together this winter. Make some Melted Snowman Cookies, Snowman Bark or enjoy some Snowman Hot Cocoa while you spend the day crafting!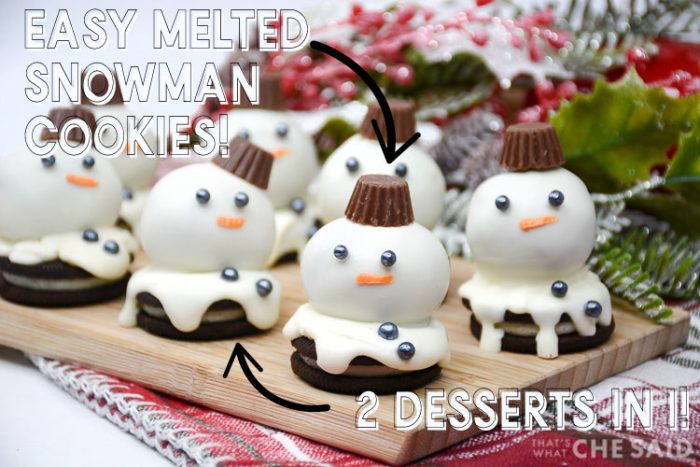 MORE SNOWMAN PROJECTS:
Preschool Crafts
An easy snowman stamp craft for kids that they will love doing during the holidays. It's perfect for toddlers and preschoolers!
We love this build a snowman craft because it's a great sensory craft the kids can do for the winter. You can use a variety of different supplies to diy a snowman.
Kids love creating different melting snowmen and this one is an easy and fun craft project the kids can do. Glue and shaving cream make the best melted snow!
Using a coffee filter for the snowman, kids will love decorating the snowman's face and adding snowflakes to the paper.
Cotton balls are used to create the snowman. The snowman is made on a piece of construction paper and is then decorated. Easy Peasy. You could also use pom poms if you don't have cotton balls!
This egg carton snowman craft is a great recycle proejct! Turn some egg cartons into snowmen or snow-women! Pom pom and pipe cleaner earmuffs make these an adorable snowman craft
Snowman Crafts for Kids
Turn a mason jar lid into a fun snowman craft for kids that's perfect for the holiday season. This would even be a great winter project!
This is a fun and tasty treat! Turn candy bars into fun snowman friends!
A fun snowman craft that the kids can help with, this clothespin snowman craft turns into a fun way to keep track of notes or holiday to-dos.
This fun ornament looks adorable on your Christmas tree and makes a great gift idea for grandparents! This is a fun Christmas Craft to do with groups. White paint and some fake snow!
A fun no sew project the kids can work on during the holiday season, this easy and fun snowman craft is perfect for kids. Make use of the lone white socks.
This project is great for older kids and is a great winter decor piece! Create a fun snowman candy dish from some dollar store craft items! Fill with your favorite candy!
Made from foam balls and a few other crafting supplies, these adorable little foam ball snowmen will make a great project for kids.
Pinecone crafts are always fun for the winter months and this tutorial will have the kids making little snowmen with the pinecones. You could also make these from toilet paper rolls.
Paper Plate Snowman Crafts
Another easy craft for the kids to make, this decorated snowman project turns into a fun rocking snowman.
Super cute and easy to make, this paper plate snowman craft for kids will be a fun project for them to make this winter.
Paper plate snowman crafts are fun but using paper bowls, pipe cleaners, pom poms and googly eyes makes this snowman craft even cuter and easy to make. Buttons also look adorable for the mouth!
Paper Crafts
Kids will love using their handprints to create these snowman fingers! They can decorate the snowmen with scarves, hats, and faces. You can also make thee from salt dough!
Kids will love creating this fun snowman mosaic out of pieces of paper. They can decorate the snowman with a friendly face. Construction paper, scissors and glue is all you need for this easy snowman craft.
If you can't get outside to play, work on these fun paper snowmen! You only need a few sheets of colorful paper, and the kids will love the little snowmen they have created. Paper tubes also work great for this project.
This isn't necessarily a craft but it's a fun addition to any winter get together and the kids can certainly assemble these! These are great for classroom parties.
Turn white paper bags into the cutest snowman puppet with this preintable taemplate!