I have told you before how I am pretty crazy about salsas, so here is my Peach Salsa recipe!
Ingredients Needed:
About 2 cups of diced peaches (1 Large Peach or 2 Medium Peaches)
1/4 Medium Red Onion
1/2 cup of grape or cherry tomatoes, quartered
2 tablespoons finely chopped cilantro
1 tablespoon finely chopped mint leaves
2 tablespoons fresh squeezed lemon
1 tablespoon honey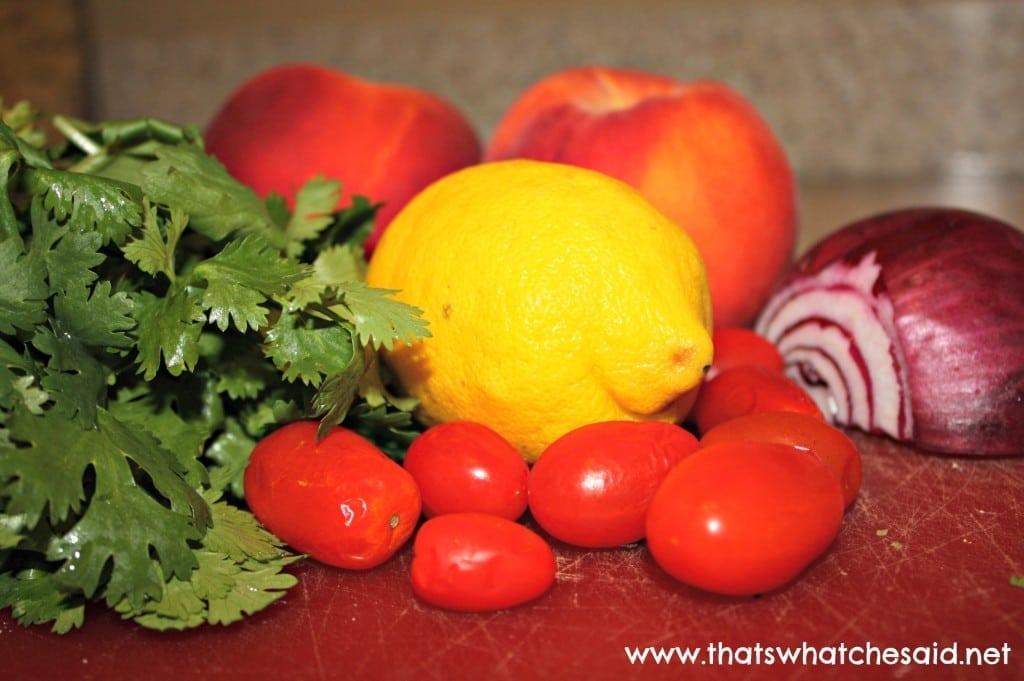 Start out by dicing the peach(s).  You can leave the skin on.  I think it adds color and texture to the salsa.  Next finely slice the red onion.  If you have a mandolin and can use that, I recommend it.  I like to keep the onions as slices as it adds visual appeal.  Then everything isn't just all chopped up!  I slice them super fine and then slice the half-moon shapes in half again so you don't get a super long string of onion in your bite!
Next add the tomatoes, cilantro, mint leaves, lemon juice (not the seeds!) and the tablespoon of honey and gently mix to incorporate the honey!
I don't add any additional salt because you use tostitos with this salsa, I think they add the salt!
Peach Salsa Printer Friendly Version
I hope you enjoy!  You might also like my Black Bean & Corn Salsa!  It's delicious also!

Enter your email address below and get my posts delivered right to your inbox! It's Free!!