3 Ingredient Peach Cake may also be referred to as "Peach Dump Cake" however most people don't associate the word "dump" with anything pleasant so I tried to steer clear of that name.  Why would they call it that you ask?  Well because not only is this recipe AWESOME because only THREE ingredients are required but it is awesome because you literally DUMP all the ingredients into the baking pan!  No mixing bowls, no extra dishes!  I know, how awesome is that?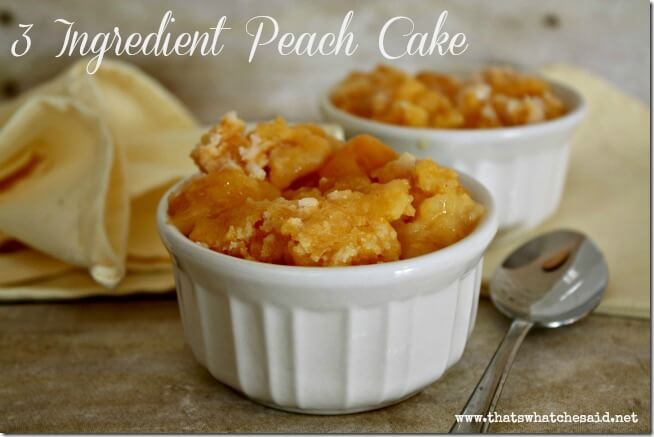 Ingredients Needed:
cooking spray

1 box of yellow cake mix.

4 tablespoons of stick butter, cut into small cubes

3 small cans of bing sliced peaches with their juice. 
Start off by spraying your cake pan with nonstick cooking spray and preheating your oven to 350 degrees F.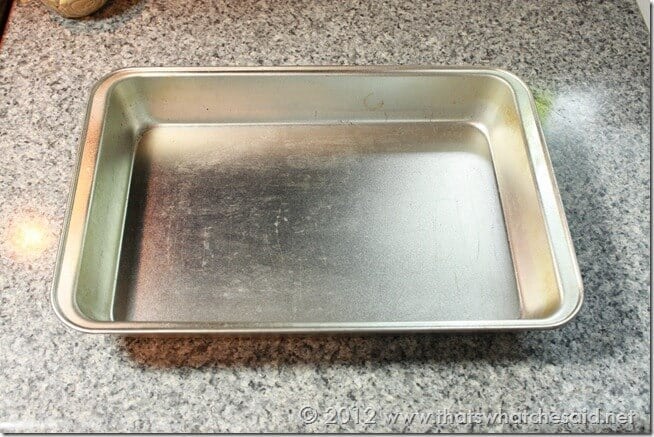 Next, dump in your peaches.  Juice and all!  That's right everything right out of the can!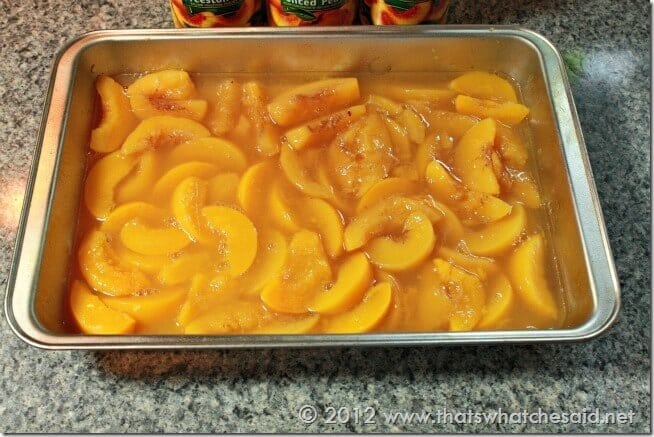 After that, simply cut open the bag of cake mix and dump that right on top.  Yep, no mixing involved, just dump it on.  I smooth it out to make sure it is even and covers all the peaches.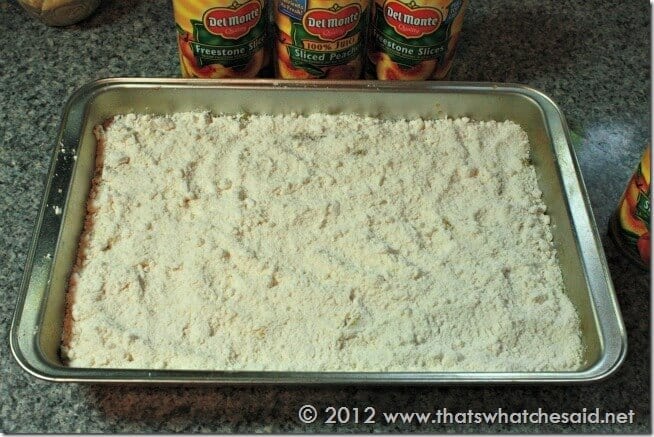 Then, add your butter cubes evenly over the top of the cake mix!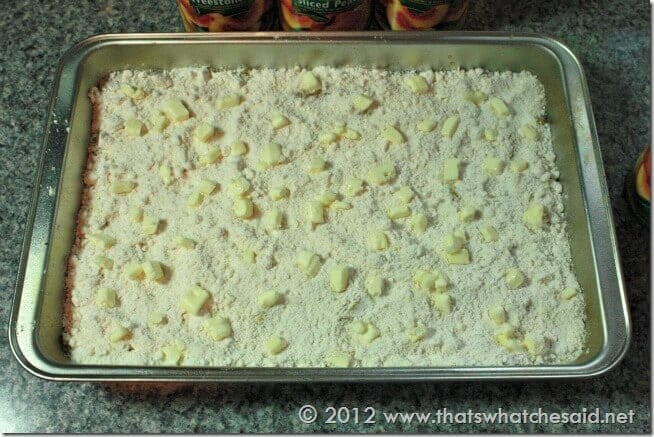 Pop it into the oven uncovered and bake according to cake box directions.  It is finished when the top is golden and some peach juice is bubbling out along the edges of the pan!    I like to serve this with vanilla ice-cream.  I find it really awesome to fill a ramekin with the ice-cream and then top with the cake!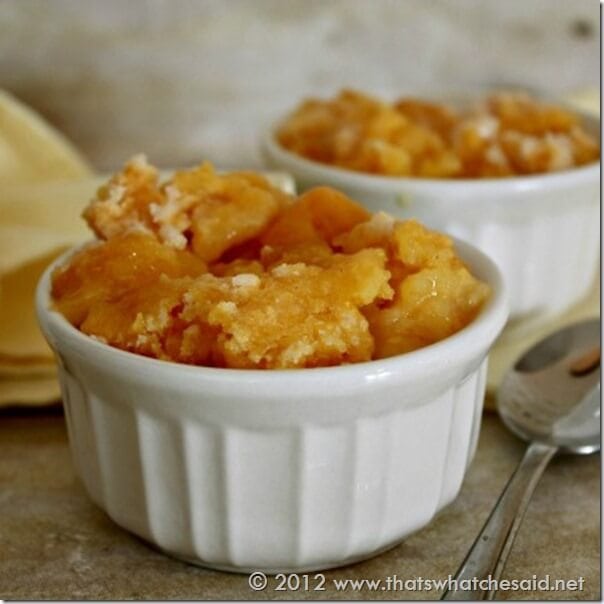 So there…I told you only 3 ingredients and only 1 pan!  What dessert is better than that?
You can also check out all my Recipes Here!  If you like this one, be sure to enter your email address below and you will be the first to know when I post a new one!




Linking Up to These Great Parties
Here
and
The CSI Project
|
The 36th Avenue
|
Today's Creative Blog