If you have a super dad, you need this superhero Father's day free printable! This is perfect for cards, add it to a frame for decor or simply to print off for your favorite hero!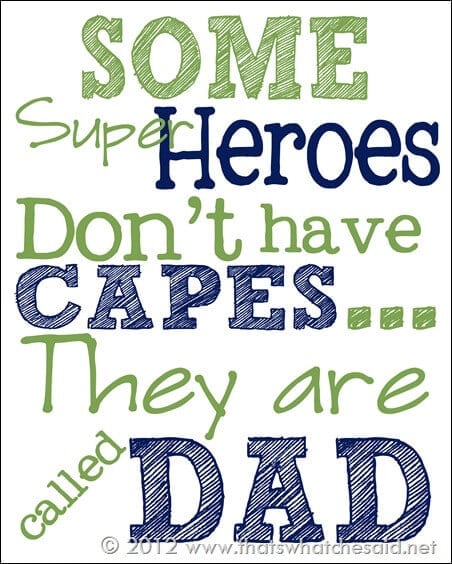 Ways to use the Father's Day free printable:
You can print the 5 x 7 print on cardstock, fold, and trim and you have yourself a cute Father's Day Card! (see directions below)
I also like to frame one and keep it on the mantel or on an end table in our living room as father's day decor!
Print on a 8.5 x 11 sheet and hang around your house or dad's office!
Print larger like 16 x 20 and use as a door sign or a focal piece above your mantel.
Print Sizes
I have them available in 4 different sizes! 4 x 6 | 5 x 7 | 8 x 10| 16 x 20.
Downloaded copies will not contain a watermark! These are free for personal use only!
This post may contain Amazon Associate and other affiliate links.
As an Amazon affiliate, I earn a small commission from these links at no additional cost to you.
Printable Supplies Needed:
How to Make a Card from this Printable
Time needed: 5 minutes
To fit a standard (and common) A7 envelope size you can use a 5×7 photo print size. You can print as 5×7, trim and attach to an existing blank A7 card.
Or follow the directions below to create a complete printed card from cardstock,
Download the Printable to your computer

Hop below and download the free father's day printable to your computer. Be sure to note where you save it so that we can find it in the next couple steps. Desktop is often the easiest place to store it.

Set up your document in Word

Open a blank document and set the page to landscape by first going to the LAYOUT section and then ORIENTATION and then select LANDSCAPE.

Insert the Printable

Click on the INSERT menu and then choose PICTURES. You will then chose "THIS DEVICE". It will open a browser window and you will navigate to where you saved the printable in step 1, select it and insert the 5×7 size.

Rearrange design for a card

If we printed as is, we couldn't fold the card in half, or if we did it would be backwards to open. To remedy this, we will flip the design upside down! Trust me!

Select the design and then use the circle arrow to flip the design around 180 degrees by just dragging your mouse while clicking the circle arrow!

Check Correct Placement

Now you can see that our card design is upside down but when we trip and fold it will form a correct card!

Save and Print

If you wish to save your work, do that now, then print to your home printer. I like to print on cardstock for cards.

Measure & Trim your card

Using the design as a guide, draw yourself a 10″ x 7″ rectangle. Trim with scissors or a paper cutter! Score the center if you'd like otherwise just fold in half and you have yourself a 5×7 card that will fit into a standard A7 Envelope!
Did you know I have a Creative Cut Files & Printables group over on Facebook? Come join us there for more awesome inspiration and crafty fun!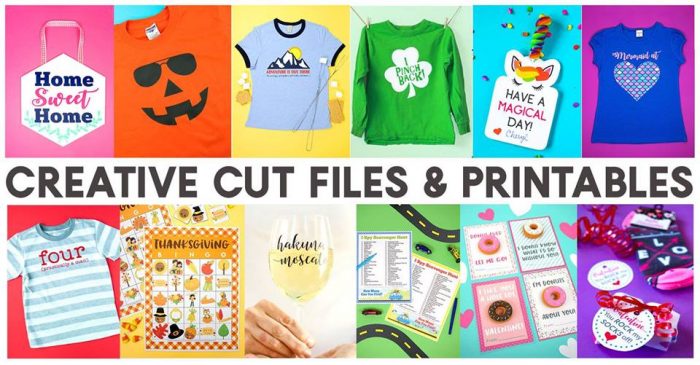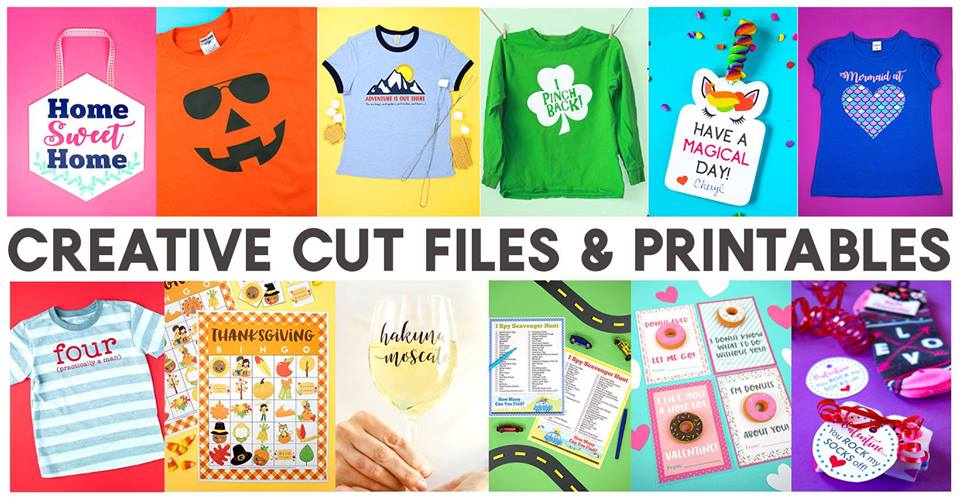 DOWNLOAD SUPERHERO DAD FREE PRINTABLE HERE.
Getting the freebie is easy! First, enter your name and email below and join my email list community (AND gain access to my freebie library)!! After that, click the download button and the freebie will begin automatically.
I use box.com to safely deliver my freebies! There is no need to sign up for a box.com account!
Please see this FAQ post + Video on how to download my freebies.
This download is for personal use only!
MORE FATHER'S DAY PROJECTS YOU MAY LIKE: