Why is it that I find it so hard to shop for Father's Day?  My dad and my husband are both "buy it when we need it" kind of guys and even more they are "I don't need anything" kind of guys so it makes it tough!  This Father's Day "Shirt" Gift Card Holder Card works out perfectly!  They still get a "gift" however they get to choose when and what he wants!  Come see how easy these are to make!  You could certainly also use this idea just for a man's birthday too but since Father's Day is right around the corner, I thought it would be perfect!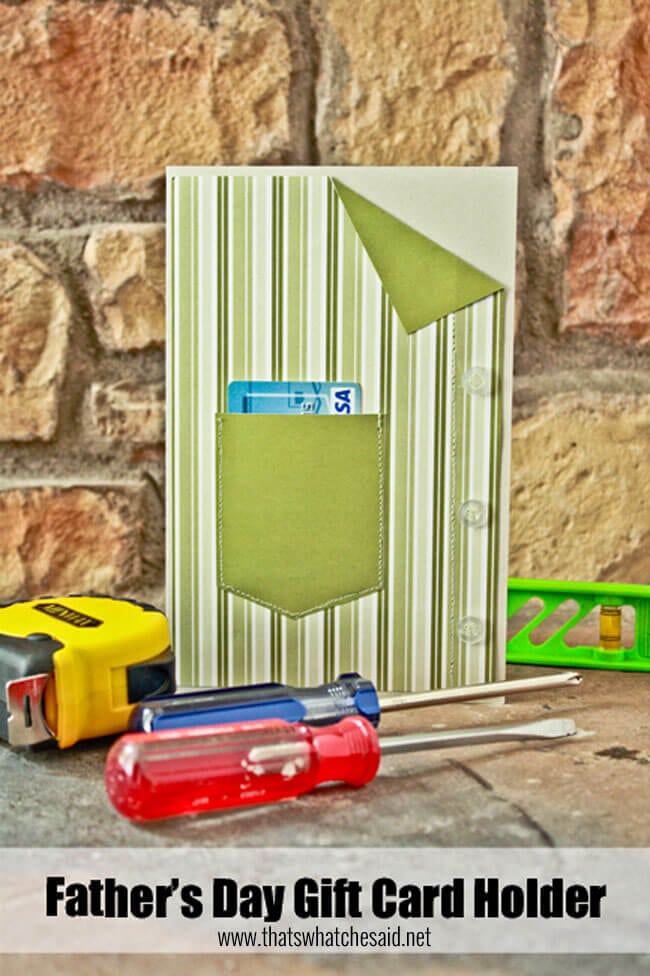 Supplies Needed:
A piece of double sided scrapbooking paper or 2 coordinating pieces
8.5 x 11 piece of cardstock in a neutral color.  I used grey.
Scissors
Ruler
Pencil
Glue
3 Buttons
Sewing machine/thread (optional)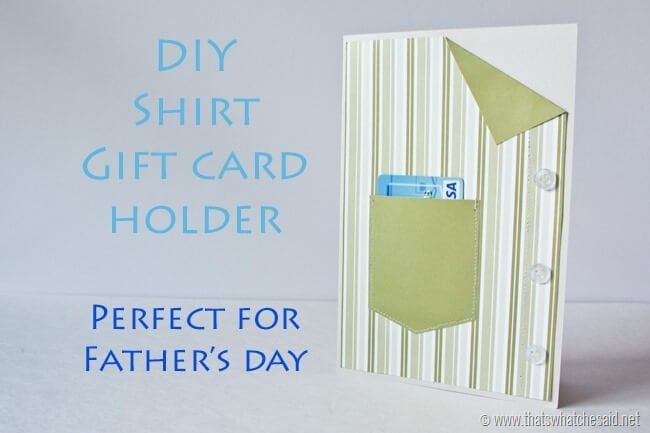 I started out by simply folding a piece of 8.5 x 11 sheet of card stock in half to make my card base (5.5 x 8.5).  Next I found this great piece of double sided scrapbooking paper.  I found it in the open stacks at Jo-Ann's.  If you can't find double sided…no worries, just use two coordinating pieces of your favorite prints!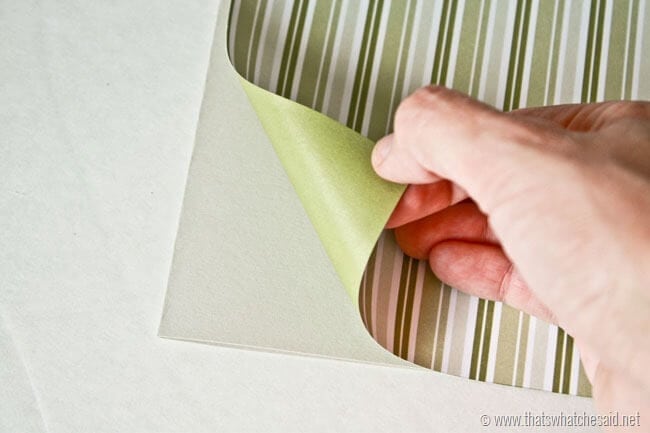 I measured a rectangle that was 1/2" inch shorter in dimensions of my card.  So I cut a 5 x 8 rectangle.  This will be my "shirt"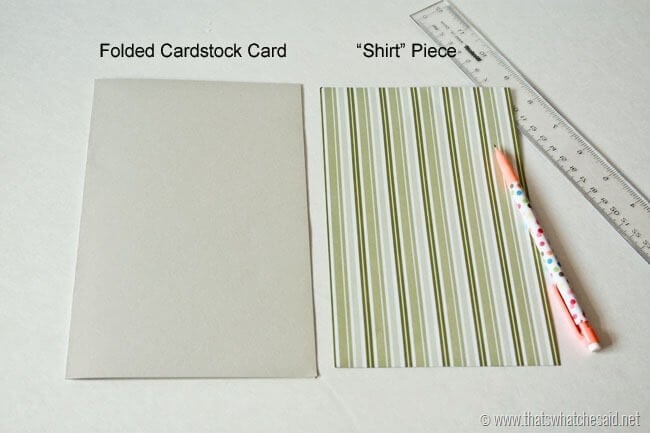 Next I cut a pocket large enough for the gift card to fit!
I have attached a FREE PDF Template for the pieces here so it will be easier to cut your own!  No measuring so even your kids can do this part!
I decided to add a bit of stitching to make it resemble a real shirt.  I just stitched my pocket into place leaving the top open to insert the card and I stitched down the long side to create the edge of the shirt where the buttons go.  If you don't want to sew it…no problem, just glue it and use a marker or pen and just draw some stitches in!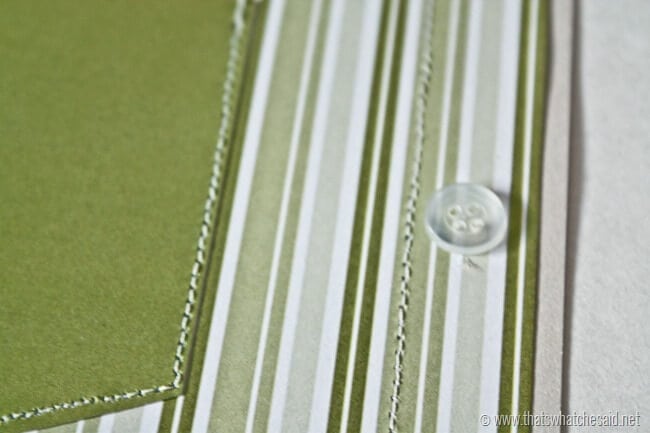 Next I folded over a triangle of the top right corner and glued it down to act as the collar of the shirt.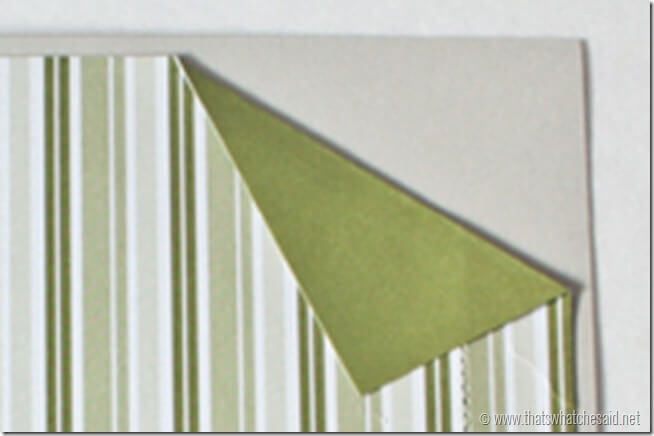 Finally glue three buttons down the right side and glue your "shirt" onto your card base making sure it's centered on the cardstock.  Write a little love note inside and you are all set!  So much better than just giving a gift card right?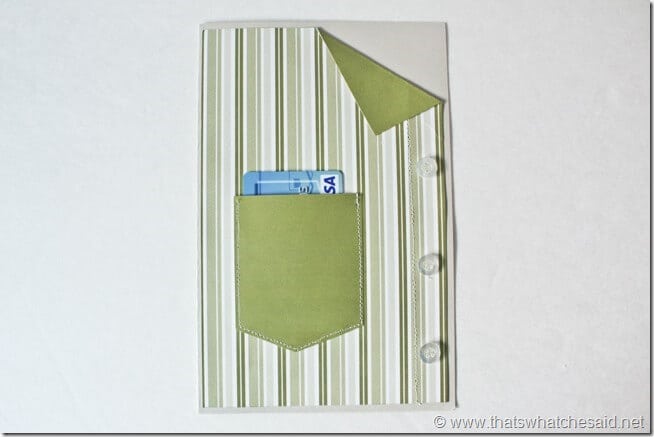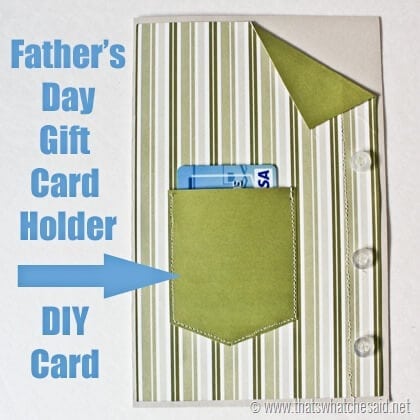 I'd also love for you to check out these other great 11 Father's Day Ideas that my talented friends are sharing as part of our Monthly Crafter's Blog Hop!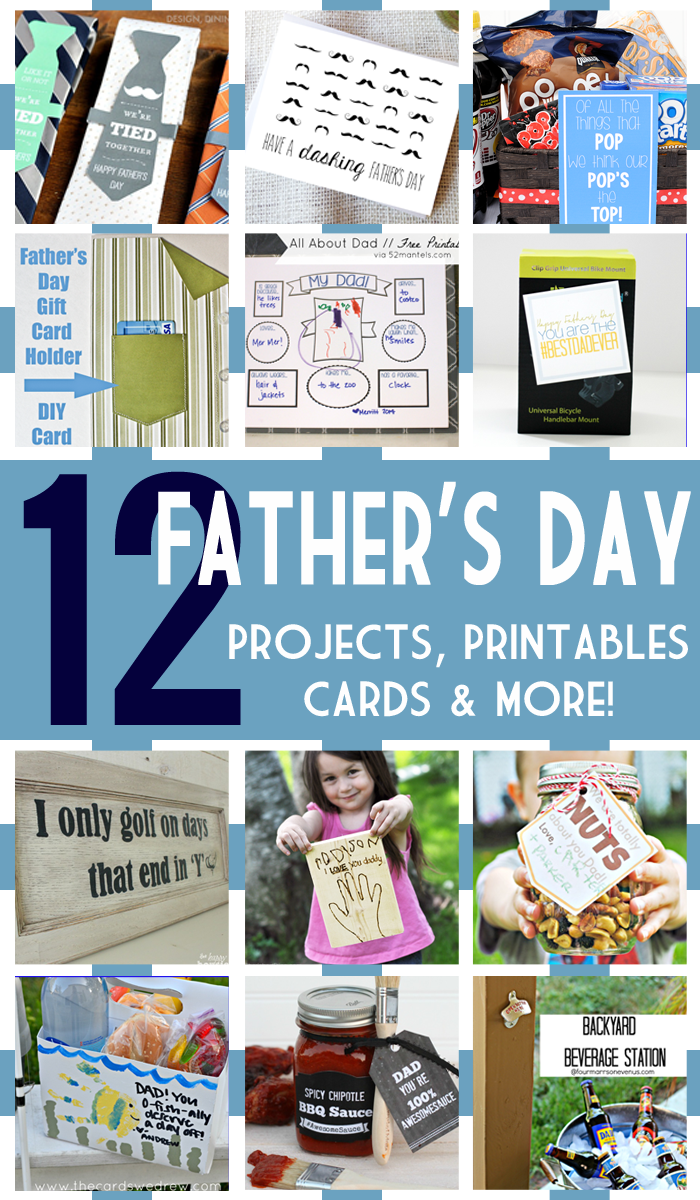 Design, Dining and Diapers  |  Bombshell Bling  |  Crazy Little Projects
That's What {Che} Said…  |  52 Mantels  |  Girl Loves Glam
The Happy Housie  |  Cherished Bliss  |   Classy Clutter
The Cards We Drew  |  Giggles Galore  |  Four Marrs One Venus
You can also print off my Free Father's Day Printable here (without a watermark!)