Create these adorably cute Shirt and Tie Gift Bags that are PERFECT for those little treasures that you kid's make for their daddy or grandpa!  They are even perfect for those perfectly small gifts that Dad has been hinting for as well ;-)
My husband is not a big gift guy.  He doesn't need much and if he wants something he usually buys it (which is hardly ever).  What he does really like are small creations or little projects that the kids make themselves and get SO EXCITED to wrap up and gift to him.  They normally can't contain their excitement and spill the beans, however he acts just as surprised when he opens their present as he would if he had not known what was inside!
These shirt and tie gift bags are so easy to make!  Even if your guy doesn't wear a shirt and tie everyday….they scream Father's Day!
Supplies Needed For a Shirt and Tie Gift Bags:
White Paper Lunch Bags
Scissors
Spare Buttons
Fabric, Paper or Felt Scraps
Ruler
Black Pen or Fine Tip Marker
Hot Glue Gun/Glue Sticks
Washi Tape
I picked up some of these white lunch sacks at Michael's.  They had packages of them or you could buy them individually.  I picked up 3, one for each of the boys.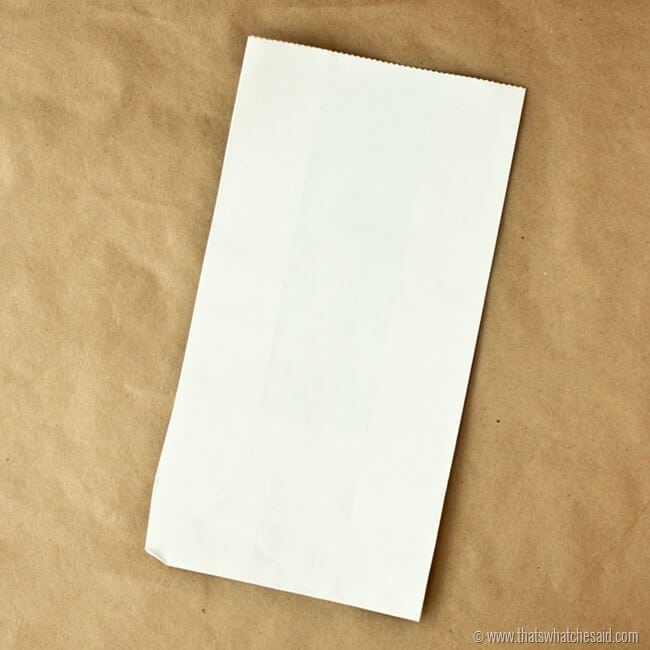 Next I cut a line about 1 inch down from the top and about 1.5" into the center, on both sides of the bag.  Be sure to cut through all the layers.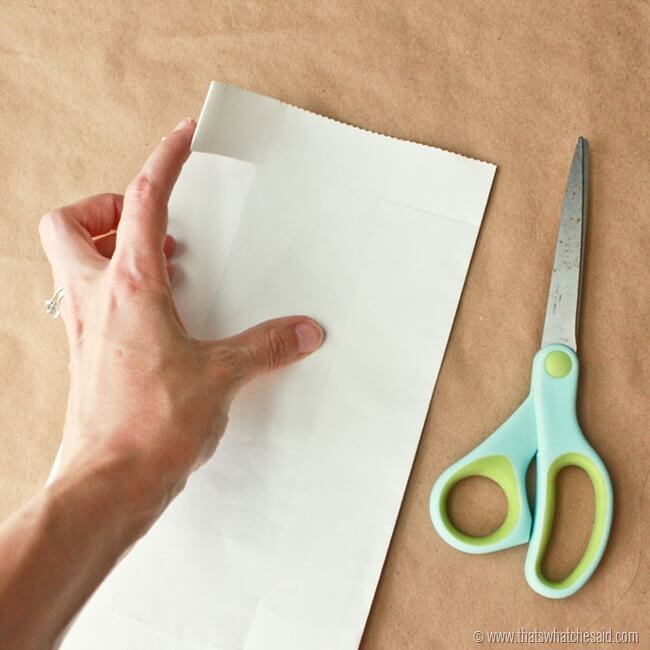 Next take the cut strips at the top and fold them down at 45 degree angles to create the collar.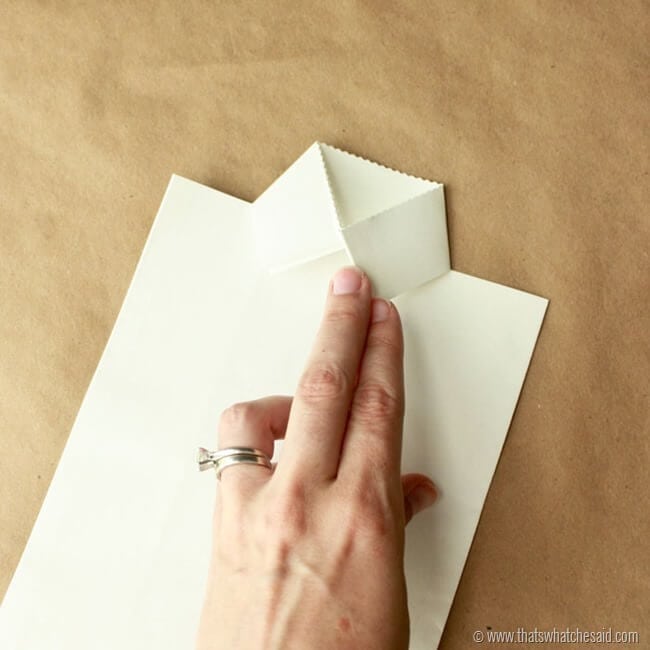 Next I cut a tie using some fabric scraps I had.  You can use fabric, felt or paper scraps.  Any and all would work perfectly.  You can also download my tie shape to just cut and trace!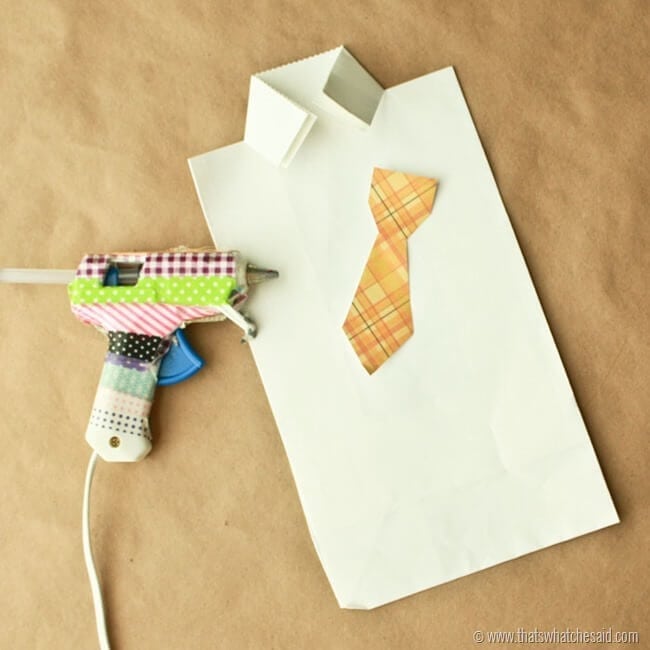 I glued on the tie and then tacked down the collar using my hot glue gun.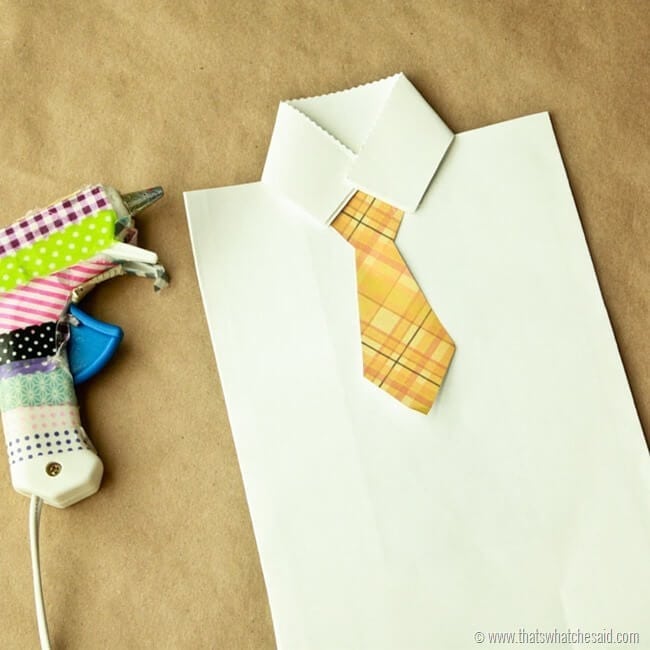 I added the some shirt details using my black fine tip marker and also added a few buttons.  This is a great use for those extra buttons that come with shirts and pants!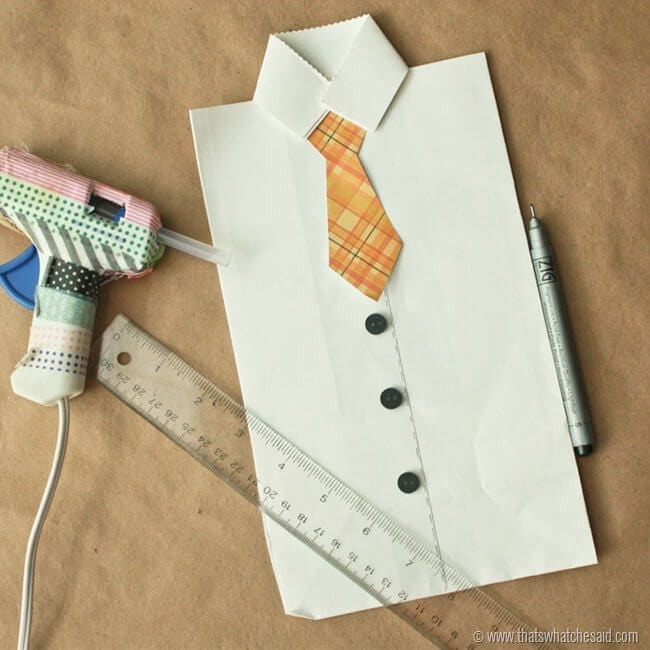 Finally, using your scissors, carefully cut the BACK layer of the collar only.  This will allow you to Open the bag to place in the present.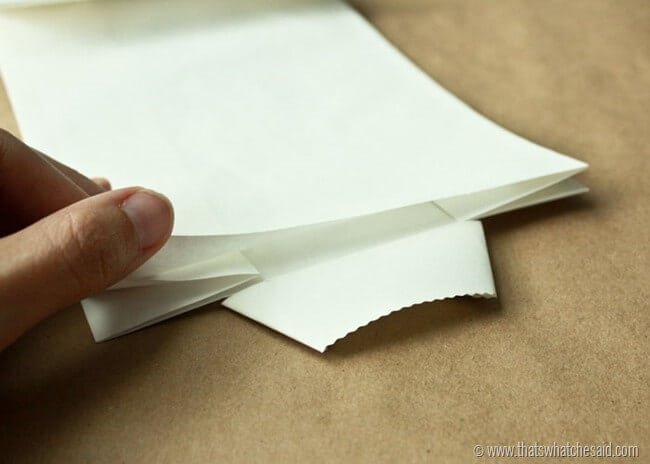 Then I used some washi to seal it back up after we placed our gifts inside!   You can also place your present in before you glue everything down, I just know my kids won't want him to tear the cute bag!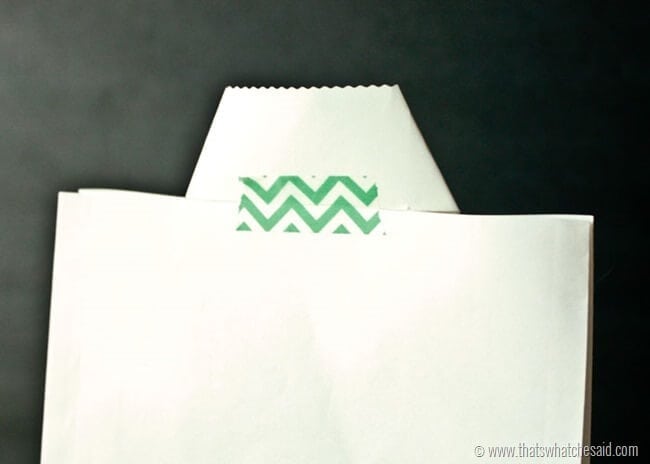 There you have it…a super simple and super awesome way to wrap up the perfect little presents for Father's Day in fun Shirt and Tie Gift Bags.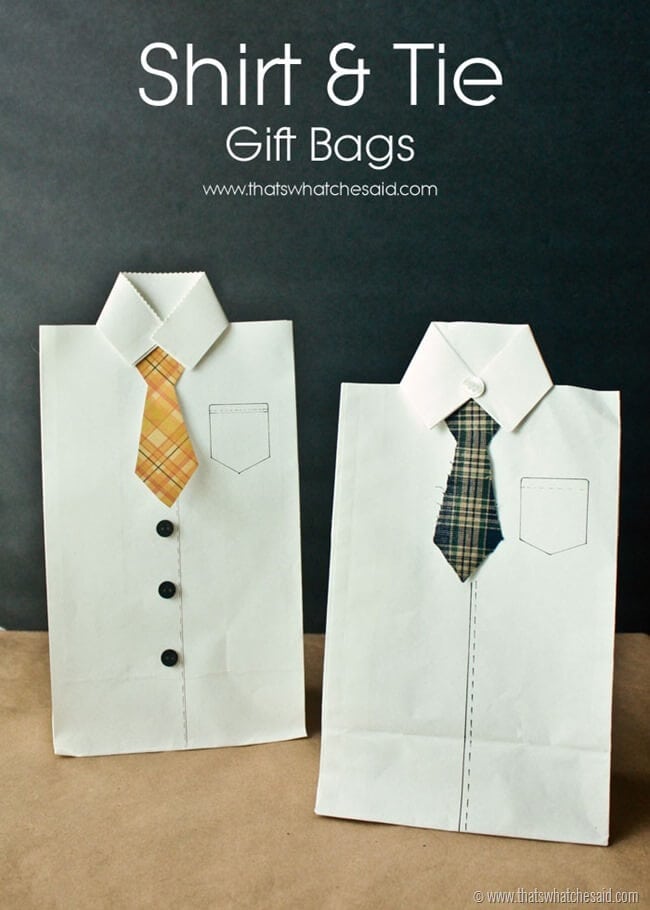 I must really like men's shirts…because I also shared this Shirt Gift Card Holder Card as well!  Perfect if you are gifting Dad a gift card this Father's Day.