Here is a great collection of Thanksgiving Laser Projects you can make with your xTool laser cutters! I am team xTool and own the xTool M1 Hybrid Diode Laser as well as the xTool P2 55W CO2 Laser cutter and love all the things I can create with them and Thanksgiving is a perfect time to create some awesome projects!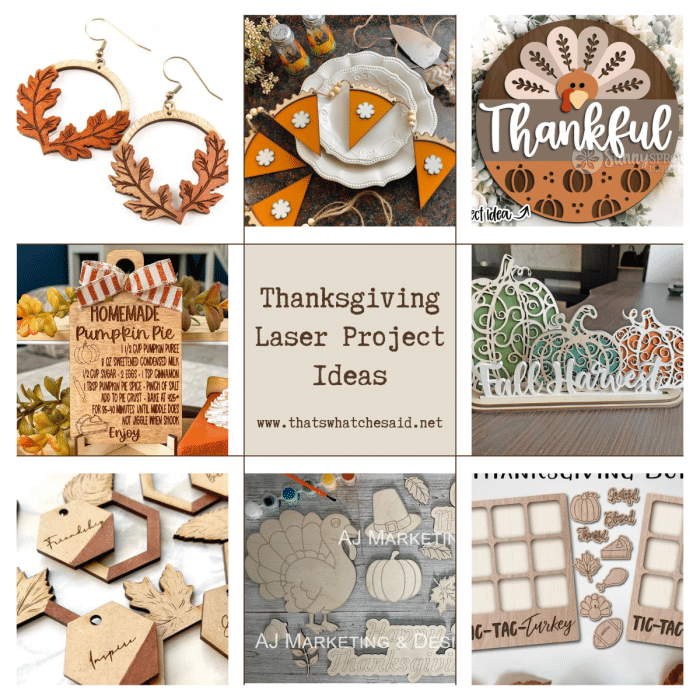 This post may contain Amazon Associate and other affiliate links.
As an Amazon affiliate, I earn a small commission from these links at no additional cost to you.
Don't Miss Out!
Get more xTool Tutorials, Project and Roundups straight to your inbox!
Pumpkin Pie Garland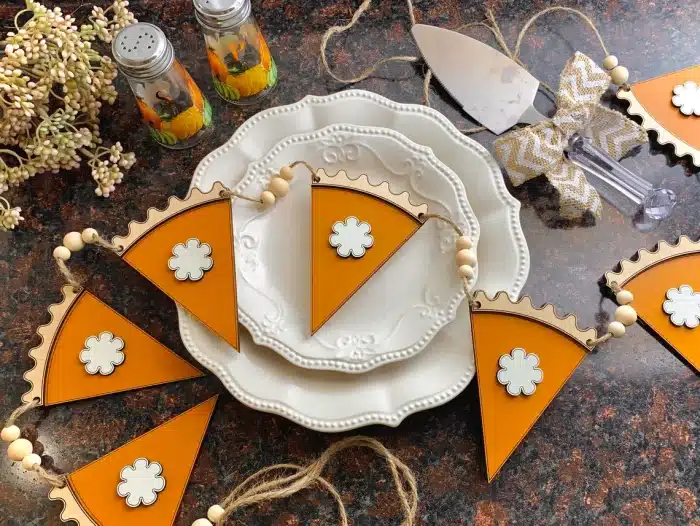 Adorable Pumkin Pie Garland made from wood and painted to perfection
FIND THIS PROJECT HERE
Thanksgiving Charcuterie Board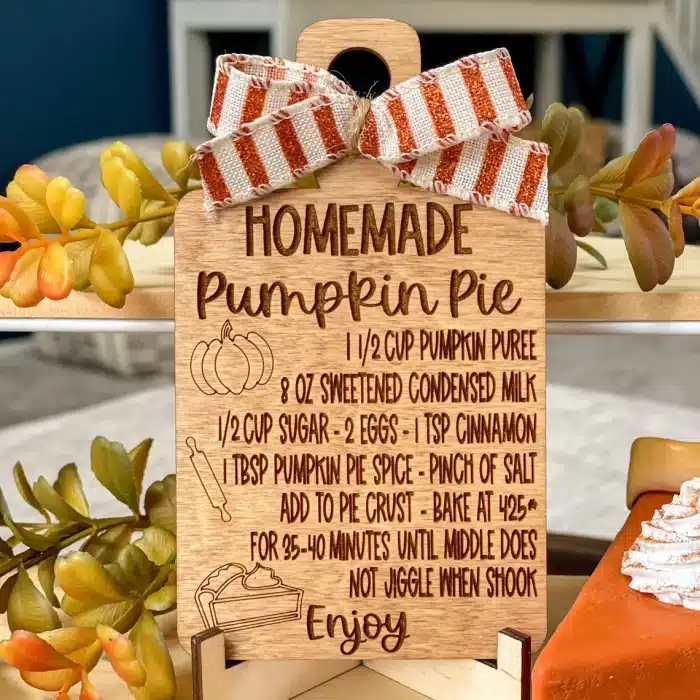 Add the recipe for pumpkin pie to your favorite charcuterie board and use it as thanksgiving decor or use it to serve yummy appetizers before Thanksgiving dinner!
FIND THIS PROJECT HERE
Here is a detailed tutorial on how to engrave cutting boards and charcuterie boards using the xTool M1. The P2 can also be used.
So Very Thankful Laser Cut Sign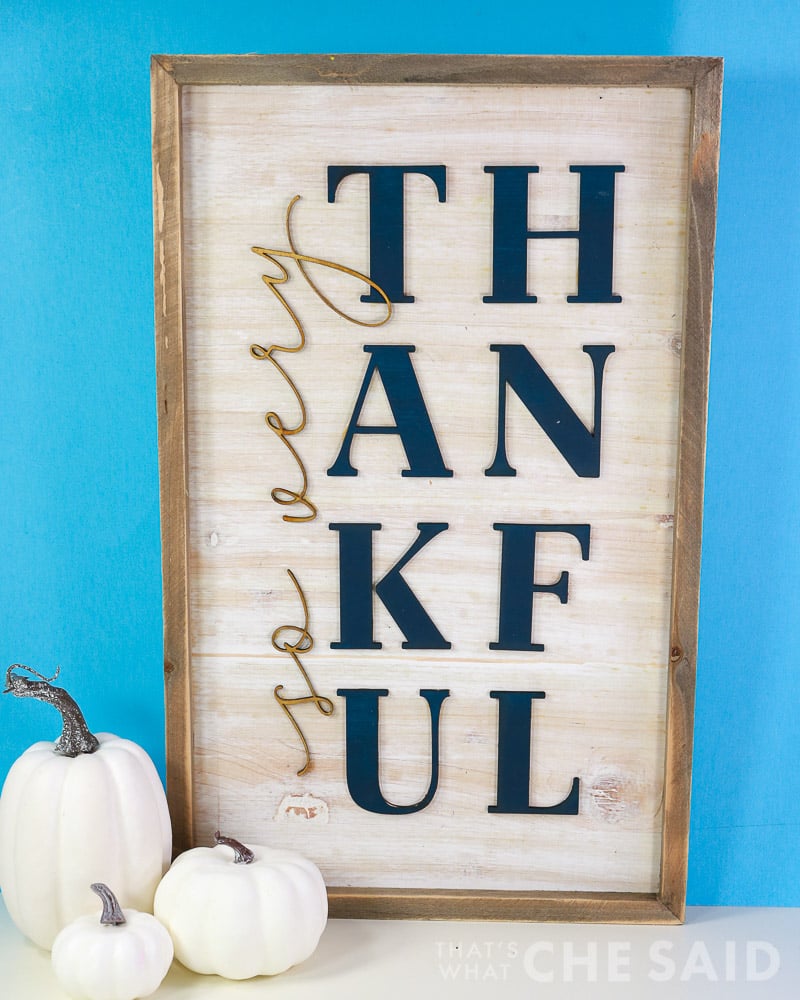 Create this So Very Thankful Sign and customize to match your decor colors! This navy and gold is lovely!
FIND THIS PROJECT HERE
Fall Earrings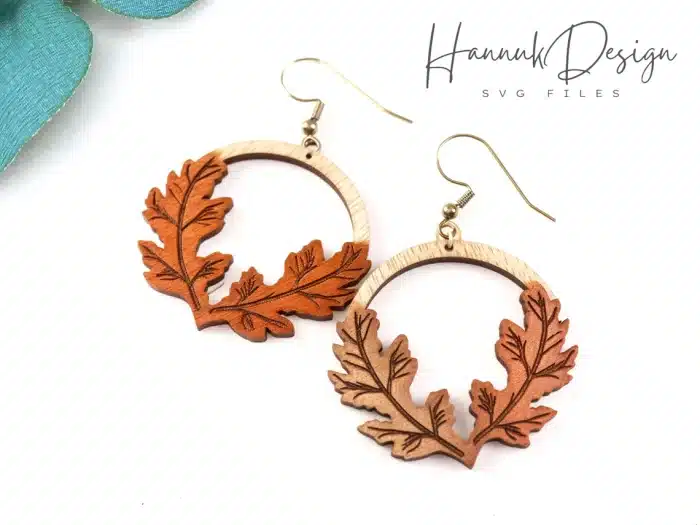 Fall leaf earrings made from lightweight wood. Perfect for fall.
FIND THIS PROJECT HERE
Turkey Thankful Door Sign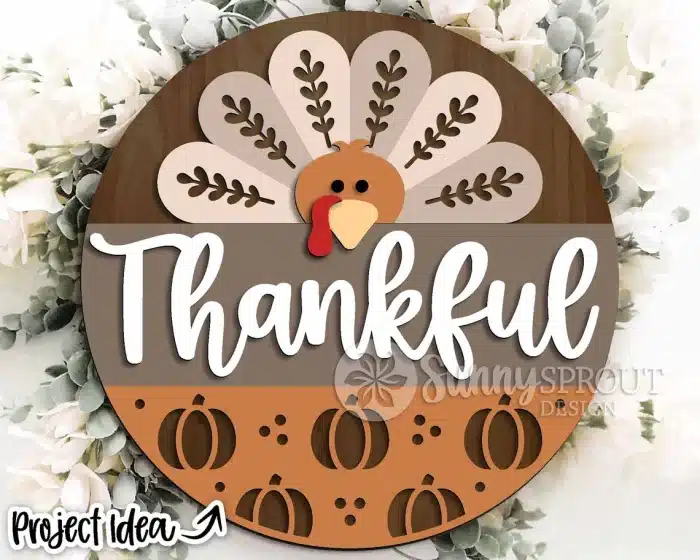 The cutest way to greet guests at your front door with this cute Turkey Thankful Door Sign.
FIND THIS PROJECT HERE
Fall Harvest Pumpkin Shelf Sitter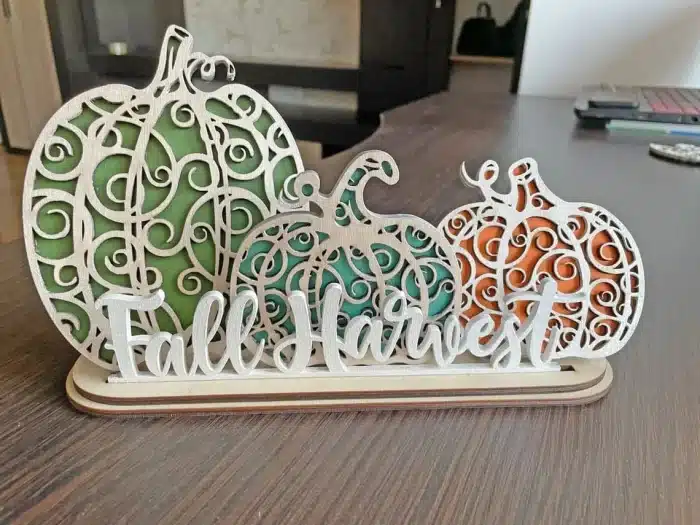 I love that this shelf sitter has both the decorated pumpkins along with the words fall harvest. Sit this on a table, mantel or shelf.
FIND THIS PROJECT HERE
Napkin Rings & Wine Charms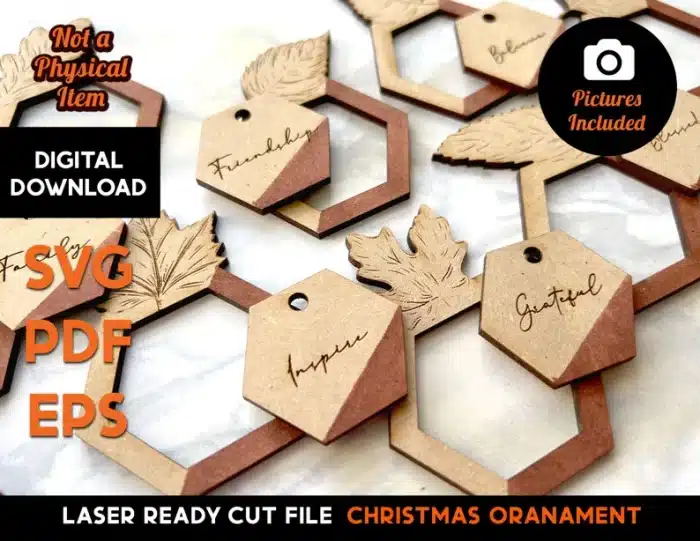 If you have been around here a while you know I love a good 2-for-1! Create napkin rings and then utilize the cut outs for wine glass charms! Love making use of all the materials.
FIND THIS PROJECT HERE
The napkin holders and wine charms as well as the tic-tac-toe game below can also be made from acrylic if you are using a CO2 laser or darker colors for the diode laser!
Thanksgiving Tic-Tac-Toe Game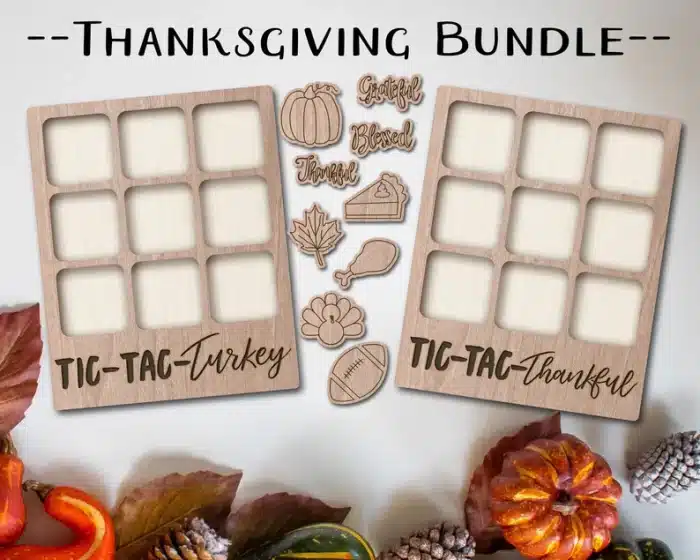 This is a fun game to keep on your coffee table to enjoy during the Thanksgiving Season!
FIND THIS PROJECT HERE
Thanksgiving Paint Kit Laser Project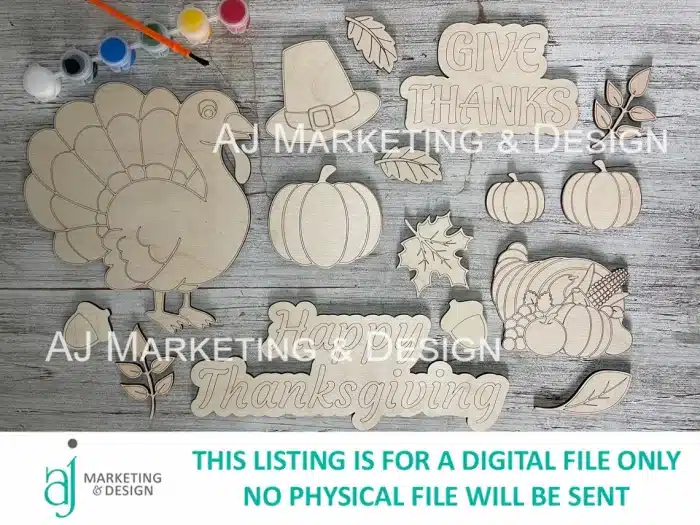 What a fun and cute way to entertain the kids before Thankskgivng dinner is ready or as a fun Thanksgiving craft with this paint kit idea. Absolutely love it!
FIND THIS PROJECT HERE