In keeping up with the cheesiness that I have been producing lately I will just go ahead and say that my Easter mantel is "Egg-cellent"! There…I said it, and got it out of the way! I have not been too good at sharing my mantels with you all. I think mostly because I keep them very simple and re-purpose lots of things around my house to pull them together! This time, I did make the Blooming Easter Eggs though specifically for the mantel. When I get an idea in my head it's best to just get it done than try to shush it!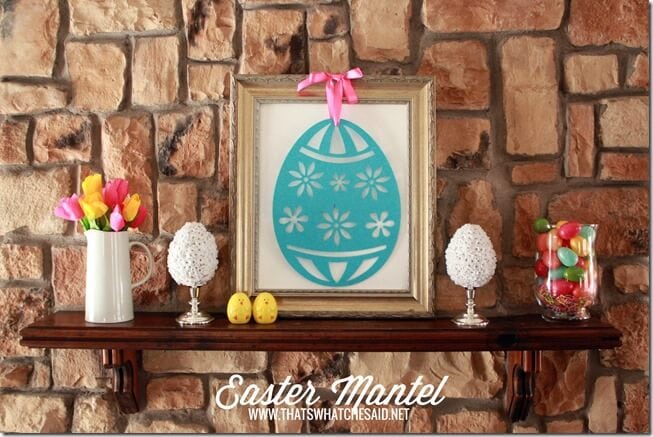 How about we work left to right? I got that white ceramic pitcher at Tar-jay and filled it with a few blooms of Dollar Tree fake tulips!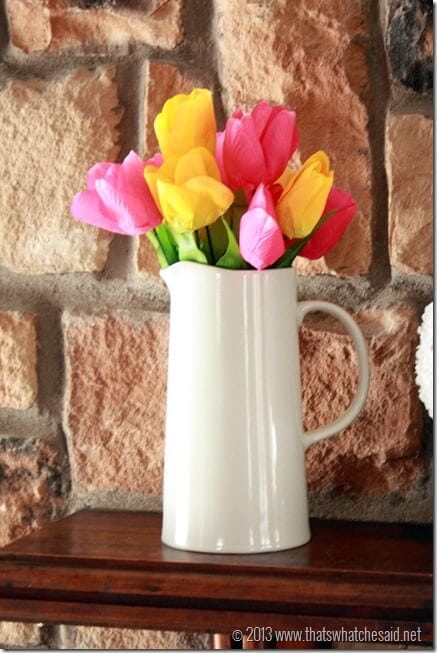 Next we have the Blooming Egg Décor that I shared yesterday! So fun and this was the project that I had stuck in my mind since February!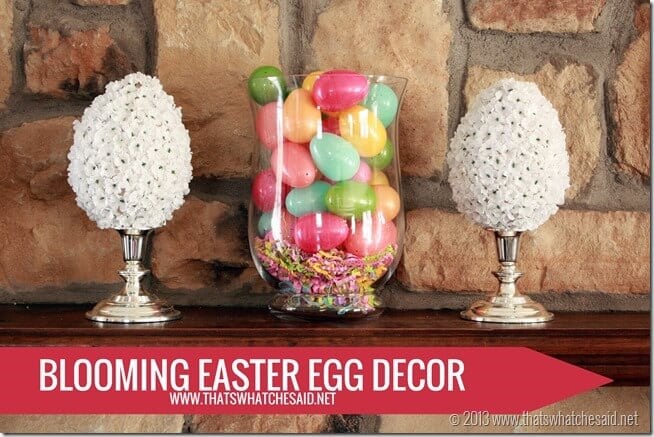 Then just like I used for my Winter Mantel, I got a egg felt shape from dollar tree and tied it up with some pretty ribbon and hung it from a frame. This time, I placed a 16 x 20 blank canvas in the frame.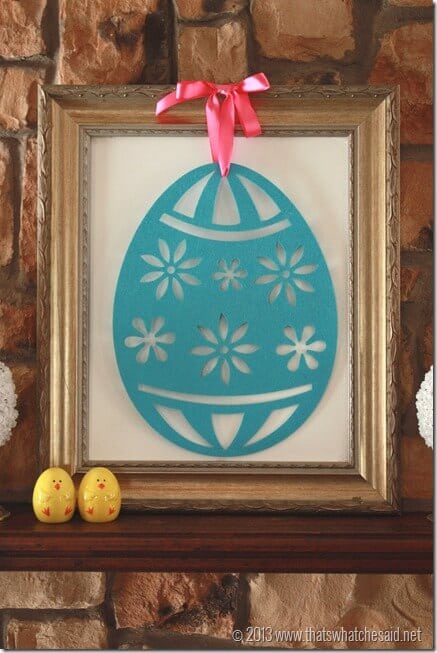 Then those cute little chick eggs are actually salt and pepper shakers! I didn't feel like filling them this year and I don't have any other kitchen décor so they found a place on my mantle since they were egg shaped! I like the pop of yellow color!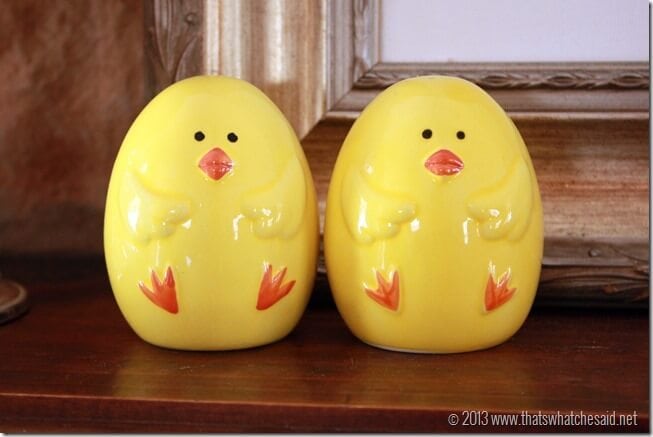 And last but not least this cute hurricane vase filled with plastic eggs. The vase is the same one I used for my Berry Candle Centerpiece at Christmas time and it is just now serving it's Easter purpose! The eggs I picked up last year on clearance at Target for like $0.20! I am not even kidding! I loved the colors of the eggs!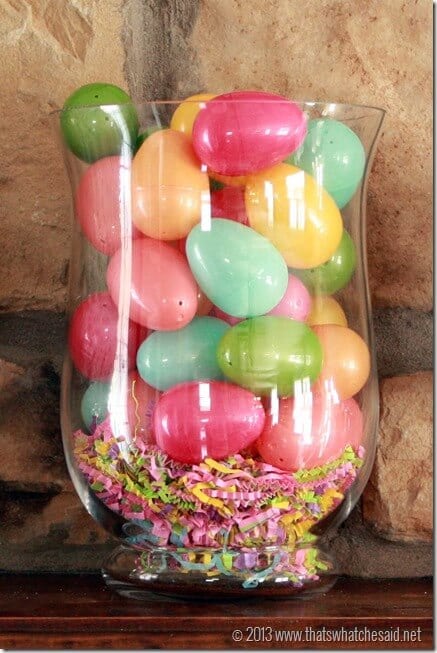 So there you have it! my simple "eggtastic" Easter mantel!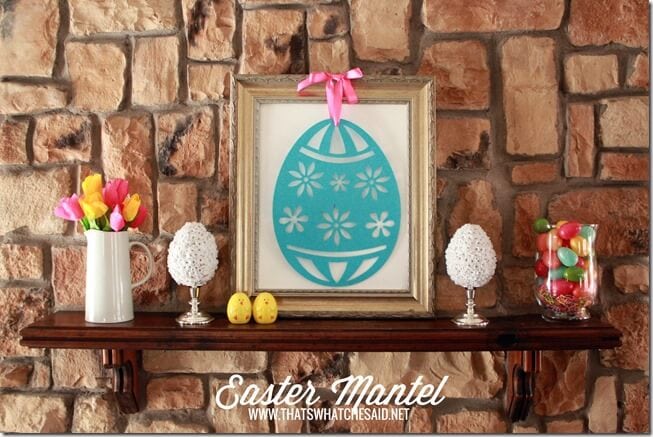 Don't forget that Monday Funday is going strong until tonight! We'd love to see what projects you were up to this week and we'd love to feature YOU! 1 link up displayed across 6 different blogs gives you oodles of exposure! We appreciate you partying with us!
I also want to mention that Lifestyle Crafts has some CUTE Easter dies that would have made some perfect paper garland for my mantle!
How about this Doily Egg? All strung up on a pretty ribbon!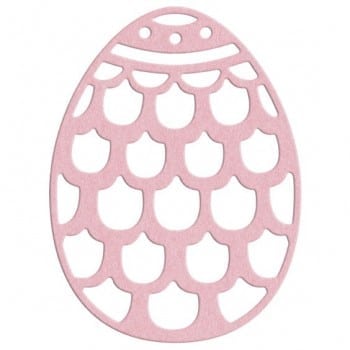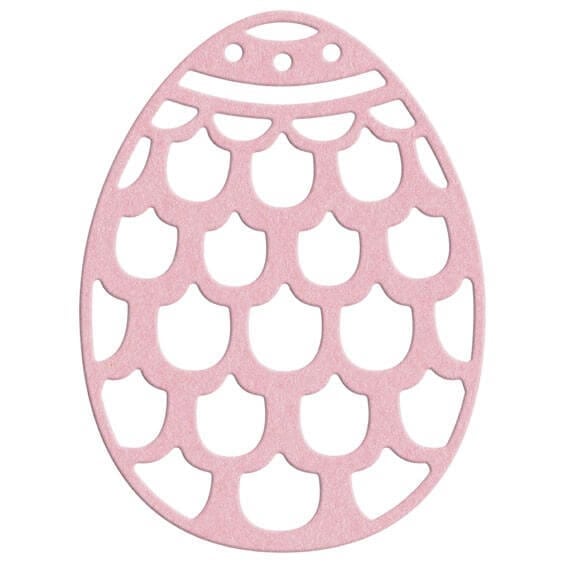 I kind of love it! Don't forget that you can use code CHESAID and get 20% off of your order at Lifestyle Crafts! Wowzers, that's a great deal!