Good Morning everyone!  I always get a bit sad during this time right after the holidays.  Christmas décor is down, lights are turned off houses and it's cold outside!  I am not quite ready to decorate for Valentine's day yet so I opted for a Winter Mantle!  I mean we still have Mardi Gras and Super bowl to celebrate before Valentine's Day!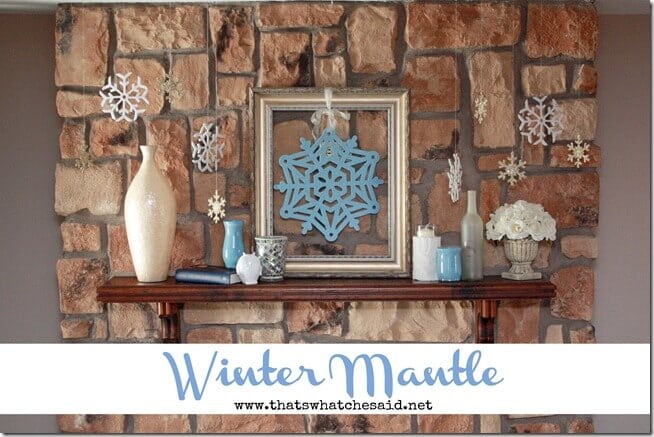 When I was wanting to create a winter mantle there were two things I wanted to accomplish.  1.  Not spend much money (or any for that matter!) and 2. Keep it fun!
I think I was able to do both!  I only spent $2.10!  I picked up the white and gold snowflakes at Target after Christmas clearance sale.  The white ones were regularly $1.00 ad at 70% off were only $0.30 a piece!  The gold glittery snowflakes were package tags and came in sets of 2.  They too were regularly $1.00 and I got them for $0.30 a 2 pack!  I hung them from the ceiling at different heights and different depths on my mantle with some white thread.  I love how they are constantly spinning and sparkling!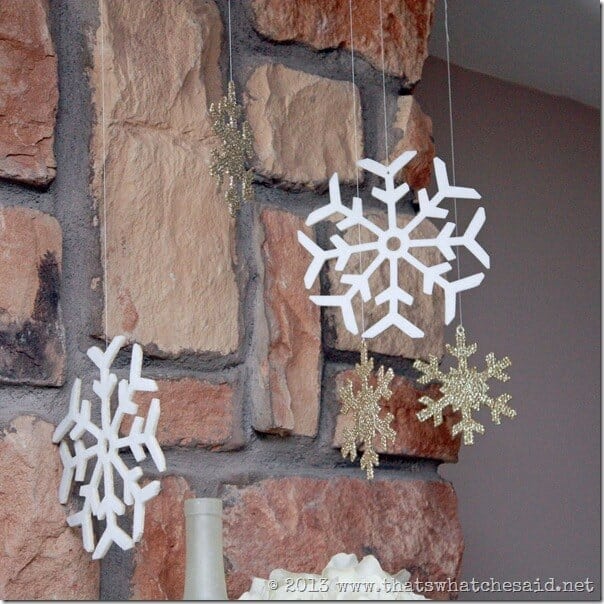 The blue large snowflake in the center of the frame I picked up last year at Dollar Tree.  (I bought 4 total so the other three will become a runner for my buffet or dining room table!)  The Frame I picked up at a yard sale for $2 a couple years ago!  I simply used some gold shimmery organza ribbon to tie the snowflake in the center of the frame!  (it also hides the outlet in the middle of the stone wall!)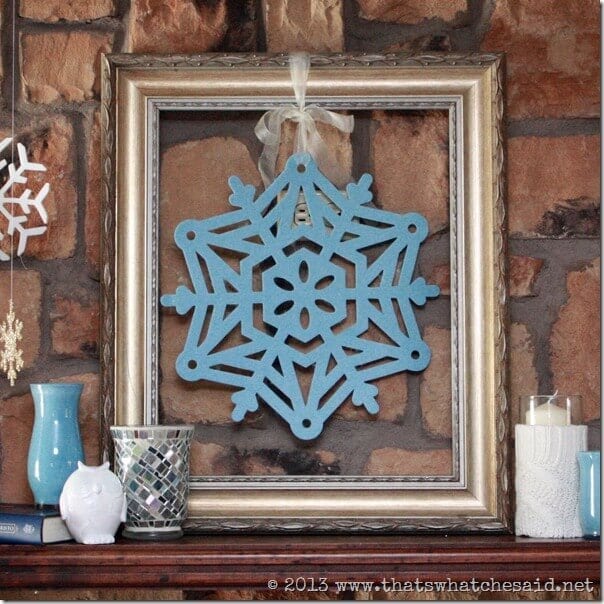 I added the white vase and the rose topiary that I already had and then decided I needed some more blue.  So I followed Mom 4 Real's tutorial on how to paint glass mason jars and applied that concept to some dollar store vases I had.  I stacked on a blue book for some height and added a cute owl (dollar tree again!) that I spray painted white!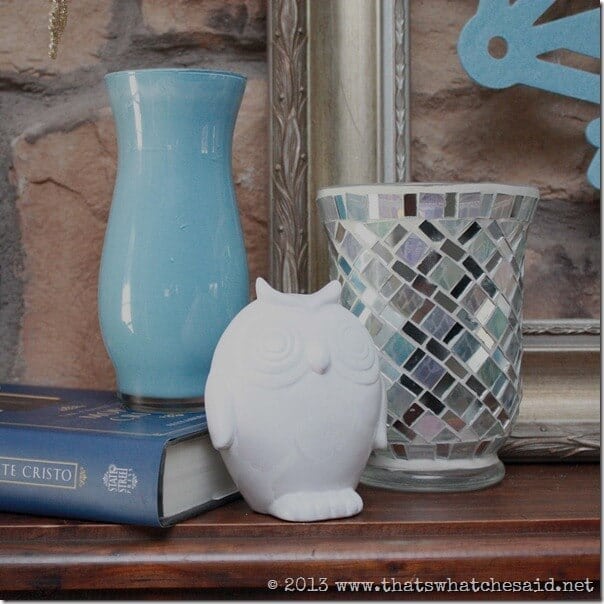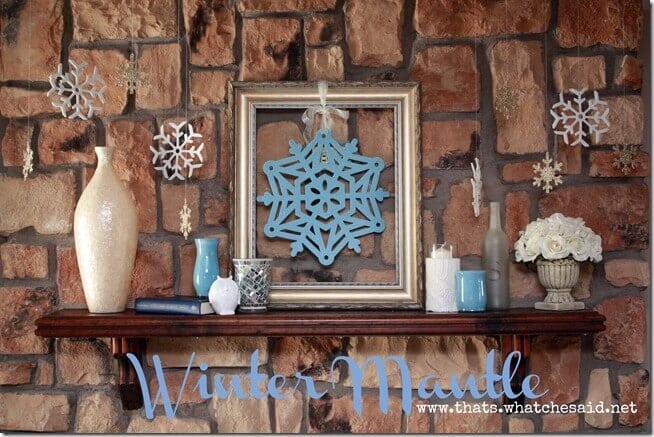 One of my favorite little guys up on the mantle is the sweater wrapped candle.  A dollar store glass candle holder that I simply used a sleeve of the sweater from my Up-cycled Sweater Camera Strap Cover and pulled it around the candle holder!  All warm and cozy!  The frosted wine bottle is the "S" monogrammed frosted bottle from my Wine Bottle Luminaries I made during my first year of blogging.  The lights burnt out so I removed them, removed the red bow and put it on the mantle to add some height to that right side and the frost finish always makes me think of "winter".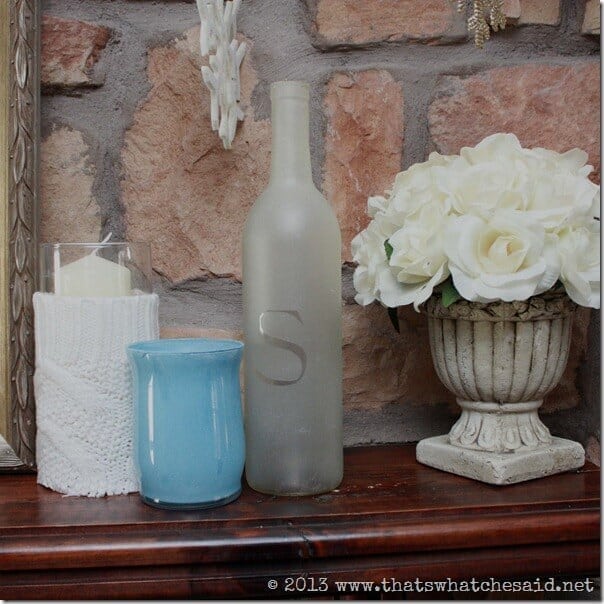 Linking Up to These Great Parties Hereand The 36th Avenue | Today's Creative Blog