Today I am super egg-cited (<—see what I did there!) to share these fun Book Page Easter Eggs, along with three other fabulous ideas to decorate some eggs this Easter season!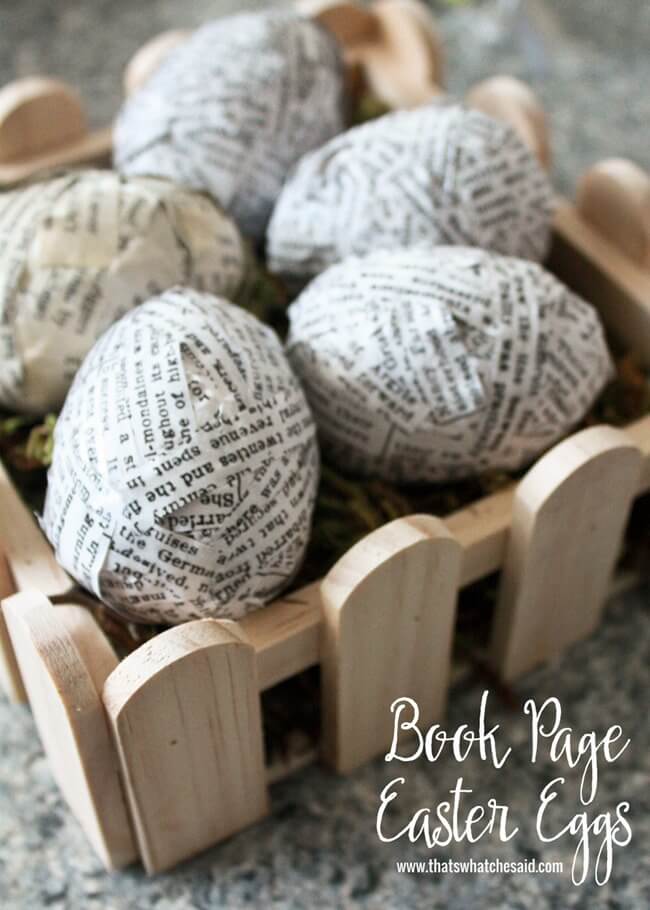 These are so easy to make and you cannot mess them up!  I really love projects like that!  I did not use actual book pages although you totally can.  I used some gift wrap that I picked up in the dollar spot at Target.  I just cut the gift wrap into skinny strips and use it.   You can also make these look "antique" by using Antique Mod Podge versus the Matte or Satin that I used!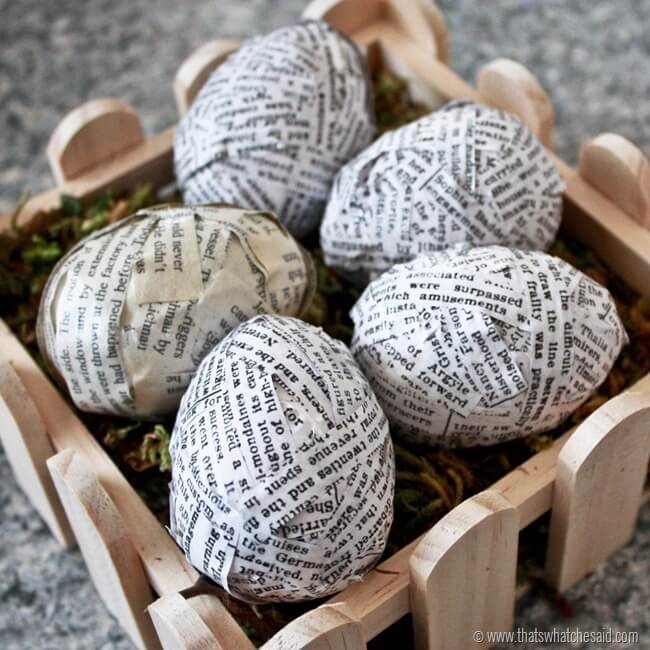 Supplies Needed:
Fake Easter Eggs (I used Styrofoam picked up at the Dollar Store)

Old Book Pages, newspaper or scrapbooking paper or gift wrap that looks like book pages, cut into strips

Mod Podge

Foam Brush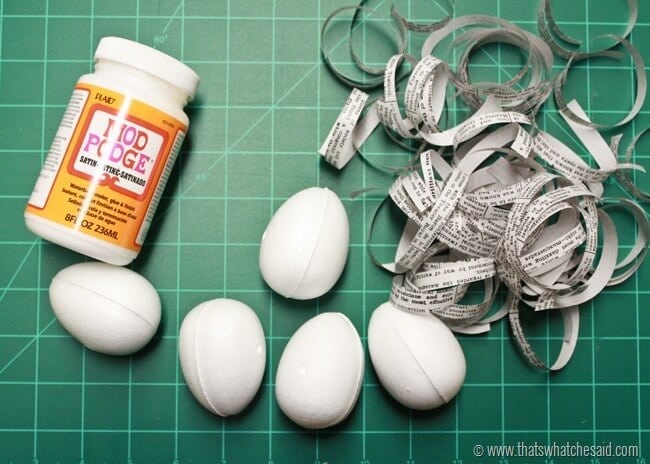 First I covered the Styrofoam egg in a layer of Mod Podge.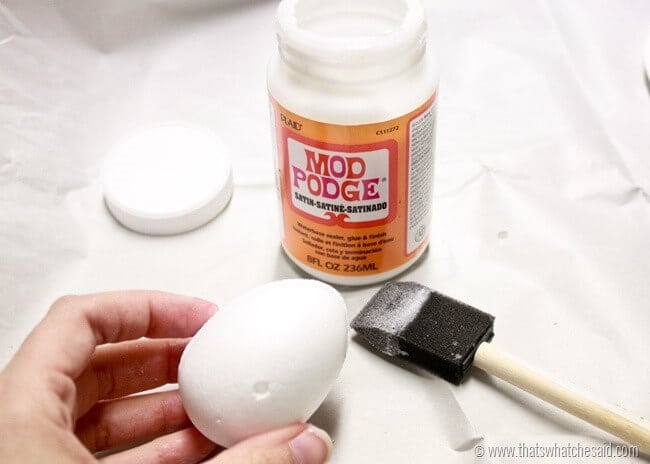 Then I just started wrapping the strips of paper around the eggs.  I did it with no rhyme or reason.  Just slapped them on there covering the white of the Styrofoam!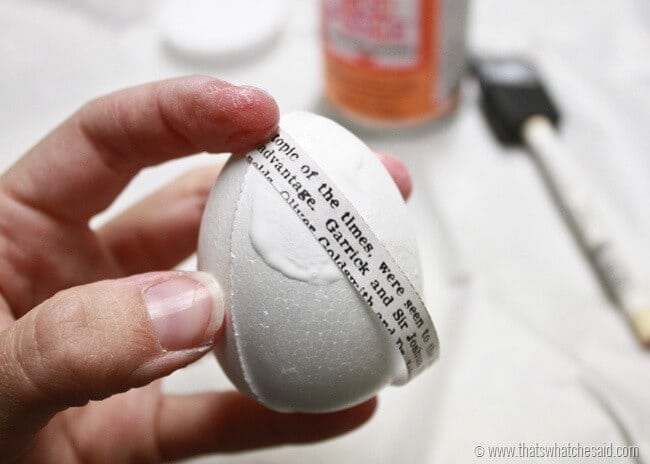 I let dry on a paper plate.  And when you are done you have these cute little book page covered Easter eggs to add to your décor!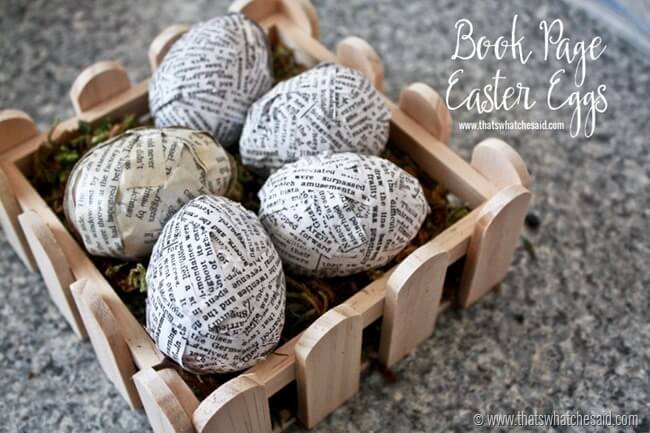 I love the way they turned out.  I love having Easter in my décor with a fun twist!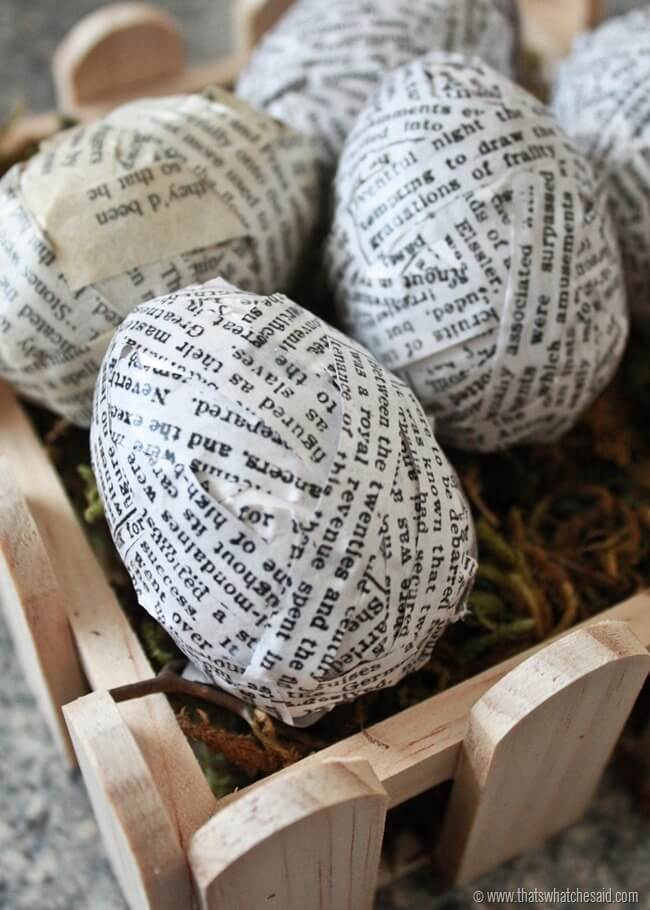 I also invite you to check out these other fun ideas on who to spice up your Easter Eggs this season!  You can click on the images below or follow the links to my talented friends!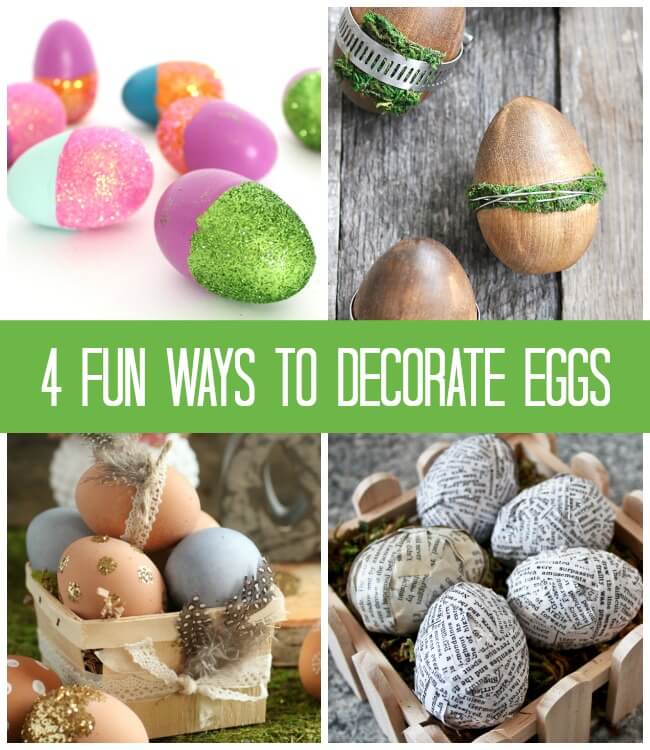 Glitter Color Block Wooden Easter Eggs  | 
Rustic Industrial Easter Eggs
Natural Easter Eggs  | 
Book Page Easter Eggs