Looking for a fun Halloween activity for all ages? Look no further than these fun Printable Action Charades Halloween Edition! There are action charades for all ages and abilities and this is a fun game to play with a group! Grab the charades instructions and free printable charades game cards below!
Sunglass Class Valentine
Click the button above to save to your board for later!
What is Charades?
Charades is a game that can be played by adults and kids of all ages It is an action game, where you choose a game card and act it out without speaking! Your team tries to guess what your game card says by your actions! This is great for a family game night and in this case a fun Halloween activity!
There are tons of different charade ideas and you can use them as a fun activity for almost any occasion!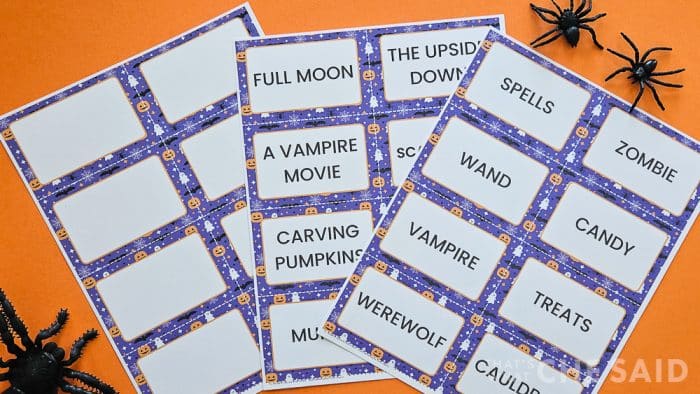 What you need to do to play Halloween Charades:
First print off the cards on your home printer. You can use cardstock or regular copy paper! Then using scissors or a paper cutter, cut the cards apart. You will need a bowl or bag to add the cards to and a timer of some sort! The microwave, your phone or Alexa works great!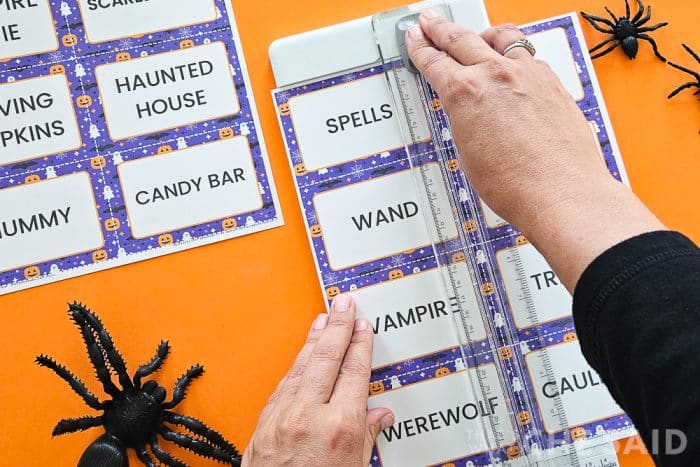 Rules of Charades
Cut apart the charades cards and add them to a bowl or bag.
You can play in teams or as a whole.
– If playing in teams, one person from the team draws a game card and will act out the game card using no words. The rest of the team will try to guess in a set amount of time. If they are successful the team gets a point, if not, play moves to the opposing team.
– If playing as a whole, one person from the entire group draws a game card and will act out the game card using no words. The rest of the team will try to guess the set amount of time. The individual that guesses correctly, is awarded the only point.
You can select the time limit according to your group, average is 1 minute. If you are playing with young kids, consider extending the time out by 30 seconds or so.

Actions allowed at game start: To help the players who are guessing, the charades actor may hold up a number of fingers for the number of words on the game card at the start of the round. Other actions may be agreed upon before the start of play!
The first team to 10 (or whatever number you decide), wins! Fun and easy!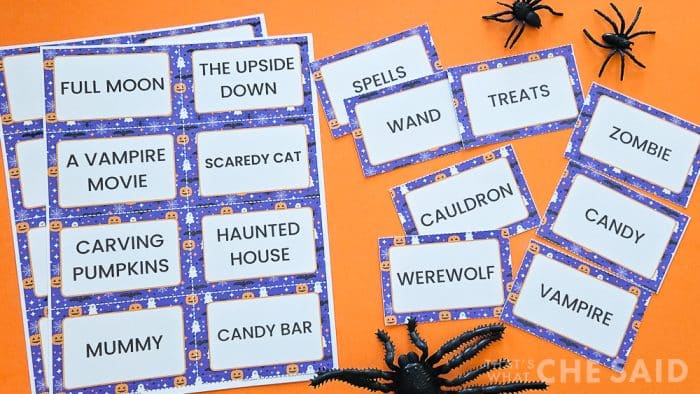 Get the Free Printable Halloween Charades Here
Included in these printable action charades you will receive the Halloween Charades pre-filled cards as well as a blank sheet where you can write any of your own charade ideas! The preprinted charades game cards include 40 action ideas!

You can use these cards for both Charades and Pictionary!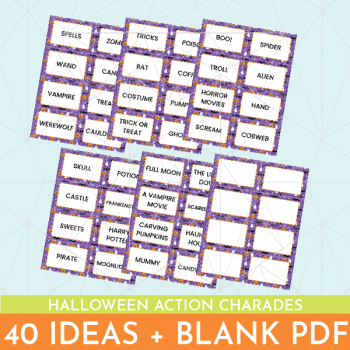 Getting the freebie is easy! First, enter your name and email below and join my email list community (AND gain access to my freebie library)!! After that, click the download button and the freebie will begin automatically.
I use box.com to safely deliver my freebies! There is no need to sign up for a box.com account!
Please see this FAQ post + Video on how to download my freebies.
This download is for personal use only!
You may also like these 18 free Halloween Printables including my Halloween I-Spy game!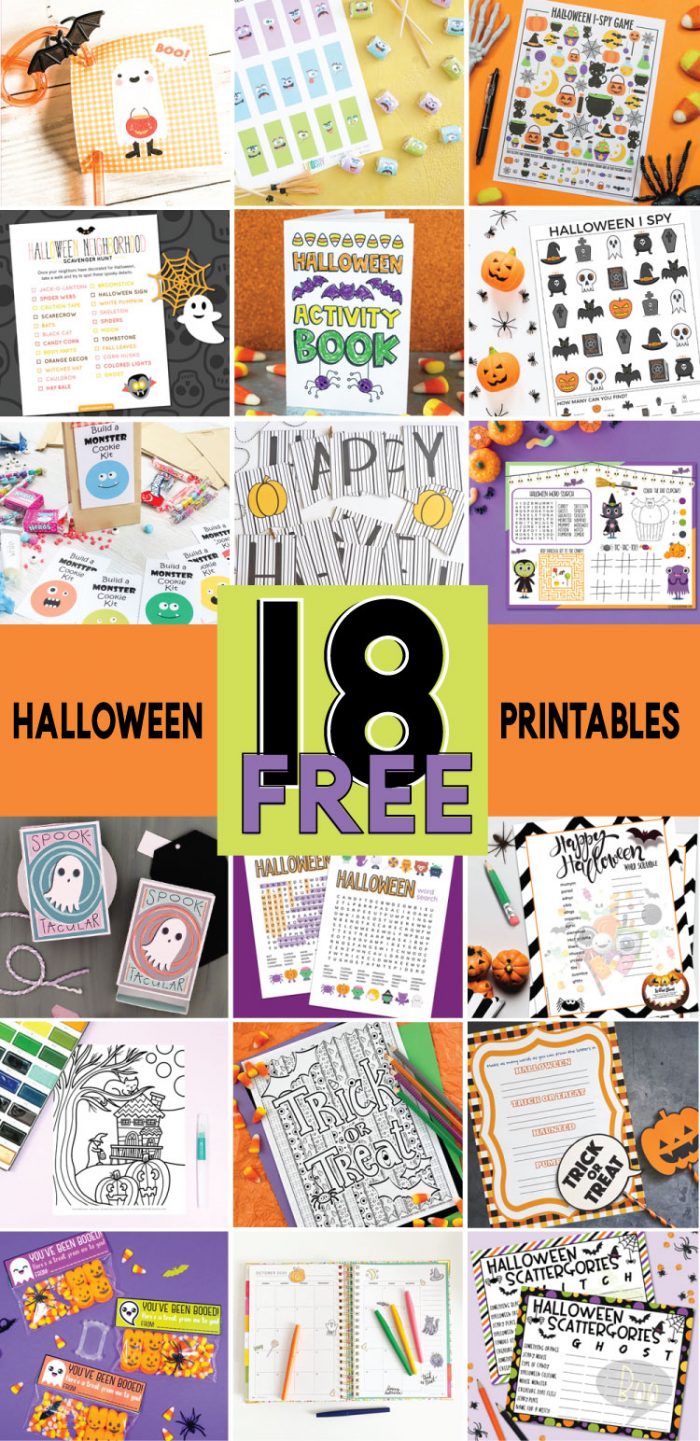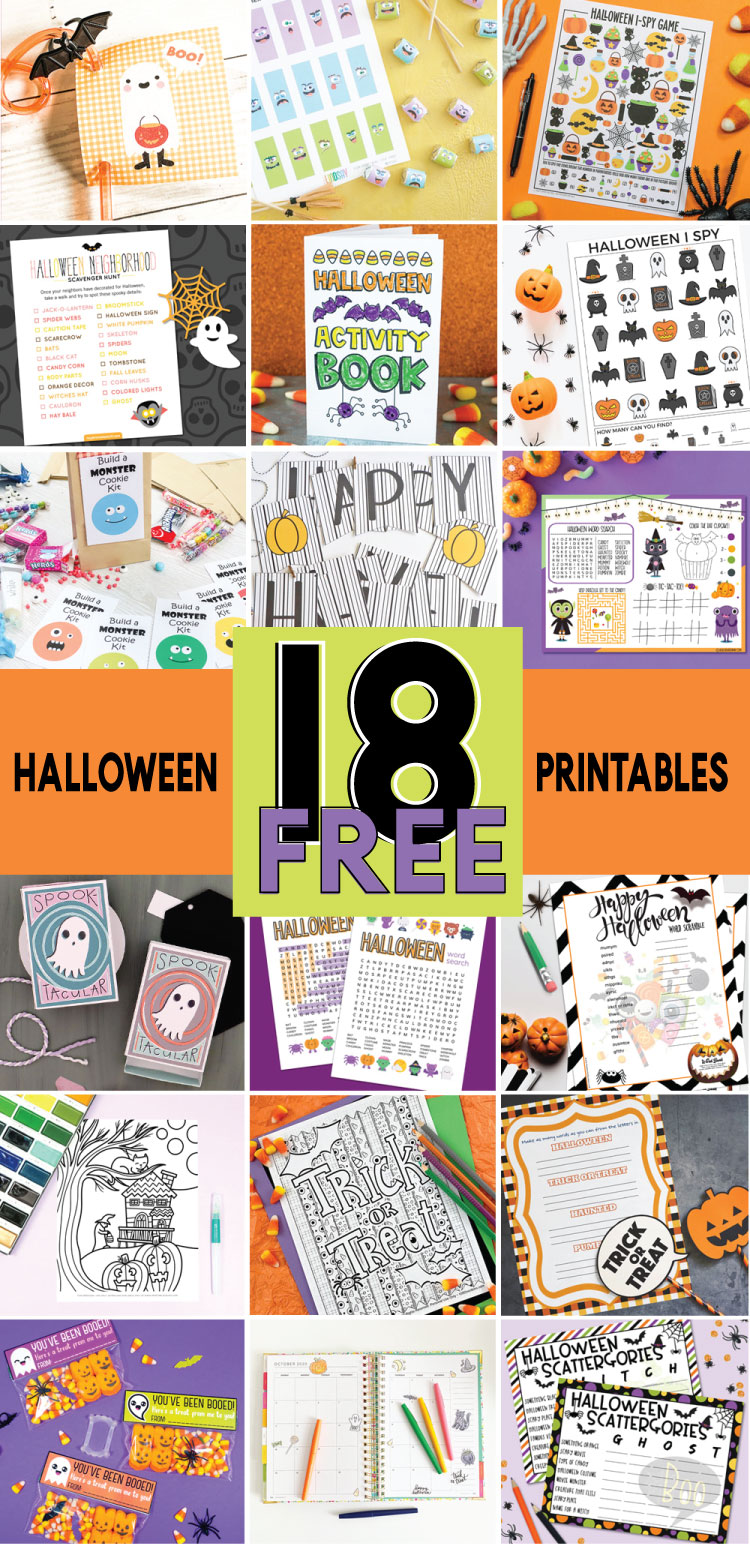 Take your gathering to a fun level with these printable water bottle labels!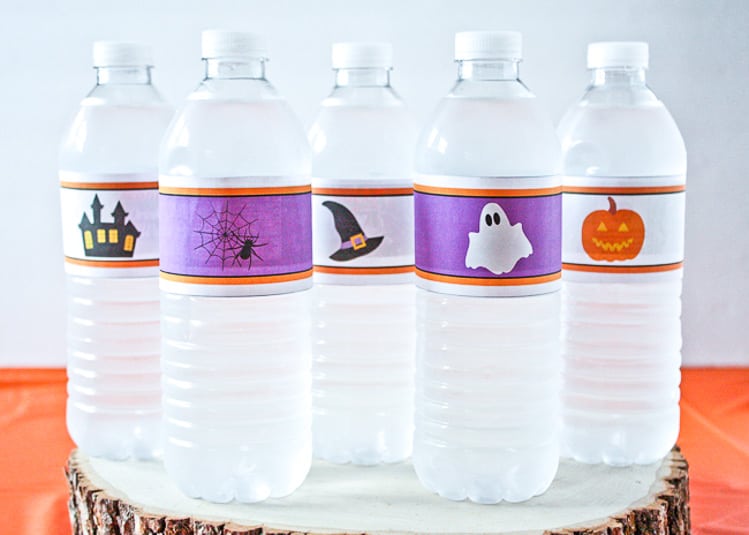 If you are looking for more kid's activities for Halloween, consider my Boo Bowling game or these fun preschool Halloween crafts and activities!